Wednesday, May 31 
Grove City Brewing Company "Official" Grand Opening Party – Join Grove City Brewing Company & Plum Run Winery as we celebrate their "official" GRAND OPENING starting at 1pm. They will have free samples of food items all day, plus their regular menu, HH specials, and wing Wednesday. Each guest will receive raffle tickets for hourly prize drawings. Plus, they will offer brewery and winery yours every half hour between 1:30p-4:30p and 7:30p-8:30p.
The Gateway Picture Show Presents: From Book to Film – Head to the Gateway Plaza for a NEW family-friendly outdoor movie series brought to you by Gateway — University District, Gateway Film Center and World of Beer. Every Wednesday night, enjoy a different movie inspired by a classic book, beloved by young and old, on the BIG SCREEN! Flick-watching starts at Sundown, so get there early to grab a seat and some cinematic refreshments. Plus, Sweet Tooth Twisted Ice Cream will be here scooping up their signature ice cream for all you movie goers. Best of all, it's FREE summer fun! This weeks movie will be the 1951 'Alice In Wonderland.'  There will be 50 chairs provided to guests. Feel free to bring your own folding chairs or sit in the World of Beer outdoor patio.
Thursday, June 1
Bash at the Barn – Franklin Park Conservatory 14th annual tasting event (formerly known as Tastings on the Terrace) has a new location at The Wells Barn! Enjoy an evening of delicious food, great music, signature cocktails, wines and beers, all from local purveyors. Proceeds benefit the Conservatory's adult learning initiatives, including therapeutic horticulture programs and Green Corps, a job training program. You can purchase tickets here.
COSI After Dark: a 21+ Event – Art – Science meets art at June's COSI After Dark! Check out hands-on art and science mashup activities around the building including making doodle bots in our Gadgets Café. Use them to create a work of art you can take home. Learn more about video game design and see creative work from local artists and talk to them about their process. Plus – get the first sip of "Alternator," an altbier brew born out of a collaboration between Four String Brewing Company and COSI After Dark. You can purchase tickets here.
Summer Concert Series  –The Shops on Lane Avenue  summer concert series is back! Enjoy the outdoors with live music, great shopping, amazing restaurants and family and friends! This event features live entertainment that is always family-friendly. Feel free to bring a lawn chair and join them in the courtyard from 7:00PM-9:00PM on Thursdays. This weeks concert will be Buckeye Tailgaters.
Music in the Parks: Conspiracy – Enjoy an evening with friends and family gathered on lawn chairs or blankets. Concerts take place on the UA Arts Stage at the Amelita Mirolo Barn in Sunny 95 Park, 4395 Carriage Hill Lane. Free parking is available in the lot and on the street. In the case of inclement weather, concerts will move inside. Presented by FC Bank. Join them for their first concert with  Columbus favorite Conspiracy, who will bring their signature mix of swing, funk, soul and more, sure to put a smile on your face and some rhythm in your feet!
Friday, June 2
Bone Thugs N' Harmony at Park Street Saloon –  Guys. This is real life. Bone Thugs-N-Harmony will be performing w/ special guests OG Vern, Joey Aich, The Collective, & YFF. Tickets are only $25 and you can by them here.
Pearl Market Opening Day – Join Pearl Market and Downtown Columbus as they kick-off the 2017 Pearl Market season! There will be a great mix of returning vendors and new vendors, all ready to give you the best products. Pearl Market is open every Tuesday and Friday June 2 through October 13 (except July 4) from 10:30a.m. – 1:30p.m.
Fitness Yoga on the Square – What better way to start your Friday? Designed for the first-timer and mainstream fitness fan, this introductory yoga class focuses on strength, conditioning and flexibility. It's free and open to the public, ages 13 and older, and conducted by instructors from Life Time Fitness and CorePower Yoga. So bring your mat and join them for fitness and fun in the sun!
$15 First Fridays at Hills Market – Celebrate summer with Hills Market $15 Friday! All things summer; picnic fare, light and fresh white wines, summery reds and summer beers await you on June 2nd!  $15 gets you 10 samples of beer and wine and plenty of snacks. Make sure to purchase your tickets ahead of time here because the price goes up $5 at the door!
Saturday, June 3
North Market Farmers' Market – The North Market Farmers' Market is one of the oldest and largest in Central Ohio, featuring more than 20 farmers offering an array of locally-grown fruits, vegetables, flowers, plants, honey and herbs. Every Saturday throughout the growing season, Ohio farmers bring their fresh-picked produce to North Market, where customers are able to purchase directly from the local farms selling the highest-quality products from their fields. Click here to see the list of vendors and what they will be bringing.
Columbus Chicken & Beer Fest – Local Chicken + Beer + Bands. What's a better combination? Join Chicken And Beer Festival for the first ever Columbus Chicken & Beer Festival. Columbus' family cookout. Featuring some of Columbus' best chicken focused dishes, great beer, and local bands providing the soundtrack to it all. Plus, you will be able to enjoy games and activities for the whole family!
African American Cultural Festival – The African-American Cultural Festival, produced by the Columbus Recreation & Parks Department with support from the Department of Neighborhoods, celebrates freedom and equal rights through opportunities to experience the rich history of the African-American culture. The event will showcase local talent while honoring history and community through live music, spoken word and dance performances in Columbus' historic King-Lincoln District. Activities for the entire family include KidsZone fun, community and wellness resources, food vendors and an educational walk along the Long St. Cultural Wall—a landmark exploring the history of the Near East Side of Columbus, recognizing individuals who have helped make the neighborhood what it is today. This family-filled day of fellowship, food and fun is open to all with free admission.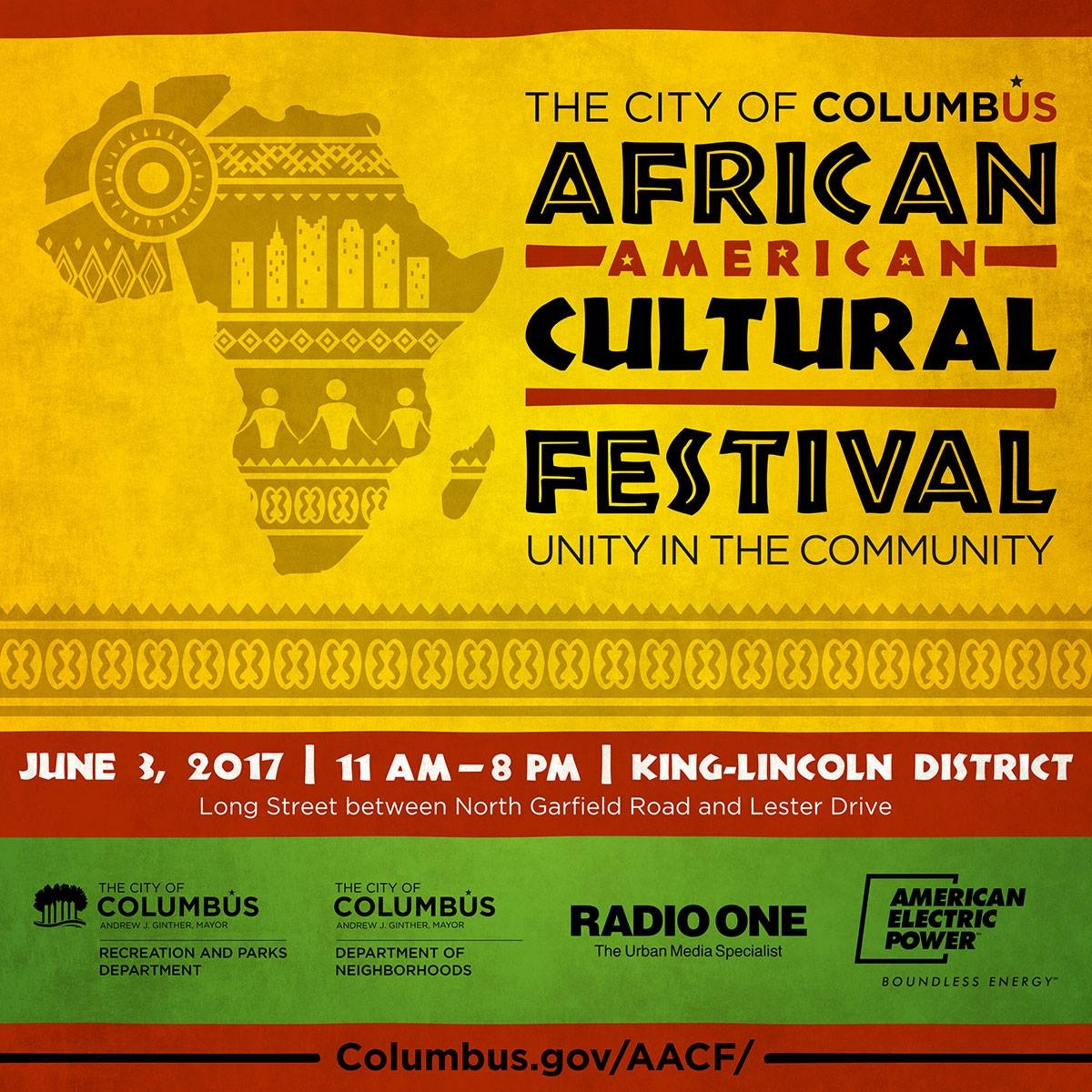 Summer in the 614 Festival – The Worthington Parks and Recreation Department has combined all things great about the Columbus area into one incredible evening. Sit on the grass and enjoy local musicians, family activities, games, food vendors and much more. Join us to soak up the sun and have some family fun! Featuring the music of: Theo's Loose Hinges, Doc Robinson and The Buzzard Kings.
Pizzuti Collection Family Day – Join Pizzuti Collection for an art-filled day with the family featuring an art inspired scavenger hunt, activity books, gallery journeys, and story-time hosted by the Bexley Public Library. Explore all three floors of our space featuring our current exhibition Visions From India. It's a fantastic opportunity to gather with the family for a full day of arts programming. Admission is complimentary all day!
The Peach Truck  – The Peach Truck is back!! Woo hoo! These aren't those bland peaches you find at the grocery store. They wait until they're ripe to pick them and get them to you right off the tree. At just $40 for a 25 lb. box they're perfect for eating, canning, freezing or baking with. If you're able to bring a credit or debit card they do prefer cashless payments. They will be in Dutch Mill Greenhouse from 8am – 10am. Get there early! If you happen to miss them or want a closer location, check them out at Raisin Rack Natural Food Market in Westerville from 11am – 1pm.
Sunday, June 4 
Made Local Marketplace Summer Show – Join Made Local Marketplace from Noon-6:00pm for the Made LOCAL Marketplace Summer Show at Polaris Fashion Place! Tables will be spread throughout the entire mall on the upper and lower levels! Shop LOCAL from 100 Ohio makers!
Jeni's Strawberry Jam – Join Jeni's Splendid Ice Creams, from 5 to 8 p.m. outside on the North Market front porch for Strawberry Jam—a picnic-style party in celebration of Ohio strawberry season. They've asked some of their favorite people in and around Columbus to help celebrate strawberry season with Jeni's favorite summer picnic food and live music from Doc Robinson and Maza Blaska. There'll be cold fried chicken (in warm and cold spice levels) from Hot Chicken Takeover and salads and biscuits from little eater. They'll be scooping our Roasted Strawberry Buttermilk ice cream and serving Jeni's own strawberry shortcake. Beer and wine shop The Barrel and Bottle will be pouring a special selection of rosé and local brews from Seventh Son Brewing and Land-Grant Brewing Company. Strawberry farmer Mike Hirsch from Hirsch Fruit Farm will be there with pints of his gem-like berries available for sale (the same berries we use in our ice cream). Doc Robinson will play some live backyard BBQ breakup music, with Maza Blaska opening. There'll be activities to keep any youngsters busy. And Jeni, Joe DeLoss, Cara Mangini, and Mike Hirsch will all be there, too. Admission is free. Food, drink, and dessert options will be available a la carte—or you can buy early-bird meal tickets for $20 here: strawberryjam.eventbrite.com.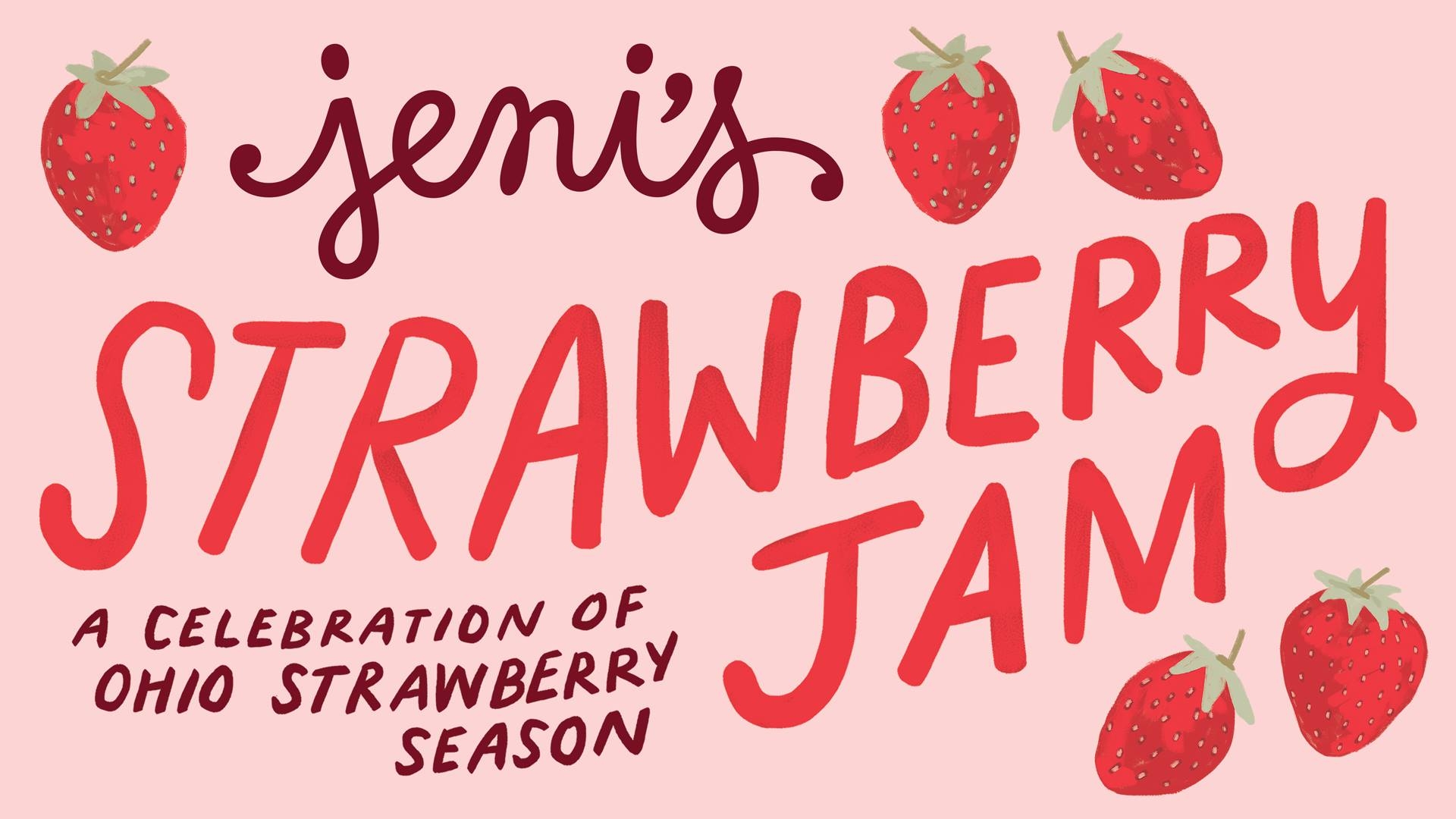 Worthington Concert on the Green – Every Summer, the Worthington Parks & Recreation Department hosts the Concerts on the Green series which runs from mid-May through mid-August. These family-friendly concerts are FREE for everyone! All performances are held on the Northwest Quadrant of the Village Green (corner of High Street & Dublin-Granville Road). Parking is available at Kilbourne Middle School, Griswold Center, Worthington Library, Huntington Bank, and the Worthington Presbyterian Church. In the case of inclement weather, concerts are cancelled. This weeks performance is by the amazing Salty Caramels.
Showtune Shenanigans with Nina West – SUNDAY FUNDAY starts at Union Cafe! Enjoy their weekly tradition of Showtune videos with clips from your favorite musicals and movies. Make sure to try one of our popular $6 Three Olive martinis. Showtunes at 6:00, shenanigans at 8 pm!
Have an INCREDIBLE week! Be Kind!