More than likely, when you're exploring a new town you will find a coffee shop. However, you're not always going to find a good coffee shop. This time we lucked out thanks to the guidance of Scott and Katie from Vineyard Woods. Scribblers, located just a short distance from Vineyard Woods,  has been hand-crafting micro-roasted coffees since 1993. As soon as you take your first drink, you can tell they've worked hard to perfect their craft!
Our independent, family-owned and operated coffeehouse is located in an historic building—originally, a personal residence—that housed our city's Community Hospital from 1919-1951. When the structure was operating as a nursing home in the 1970s, a fire damaged the second floor which required most of its removal. Over the years many businesses have occupied the building, but customers old enough to remember its diverse uses are quick to share fond memories of the hospital. We began to repurpose the building as a coffeehouse and roastery in 2011, yet our vision for it continues to this day: to become a destination as central to the community as the Geneva Community Hospital was years ago.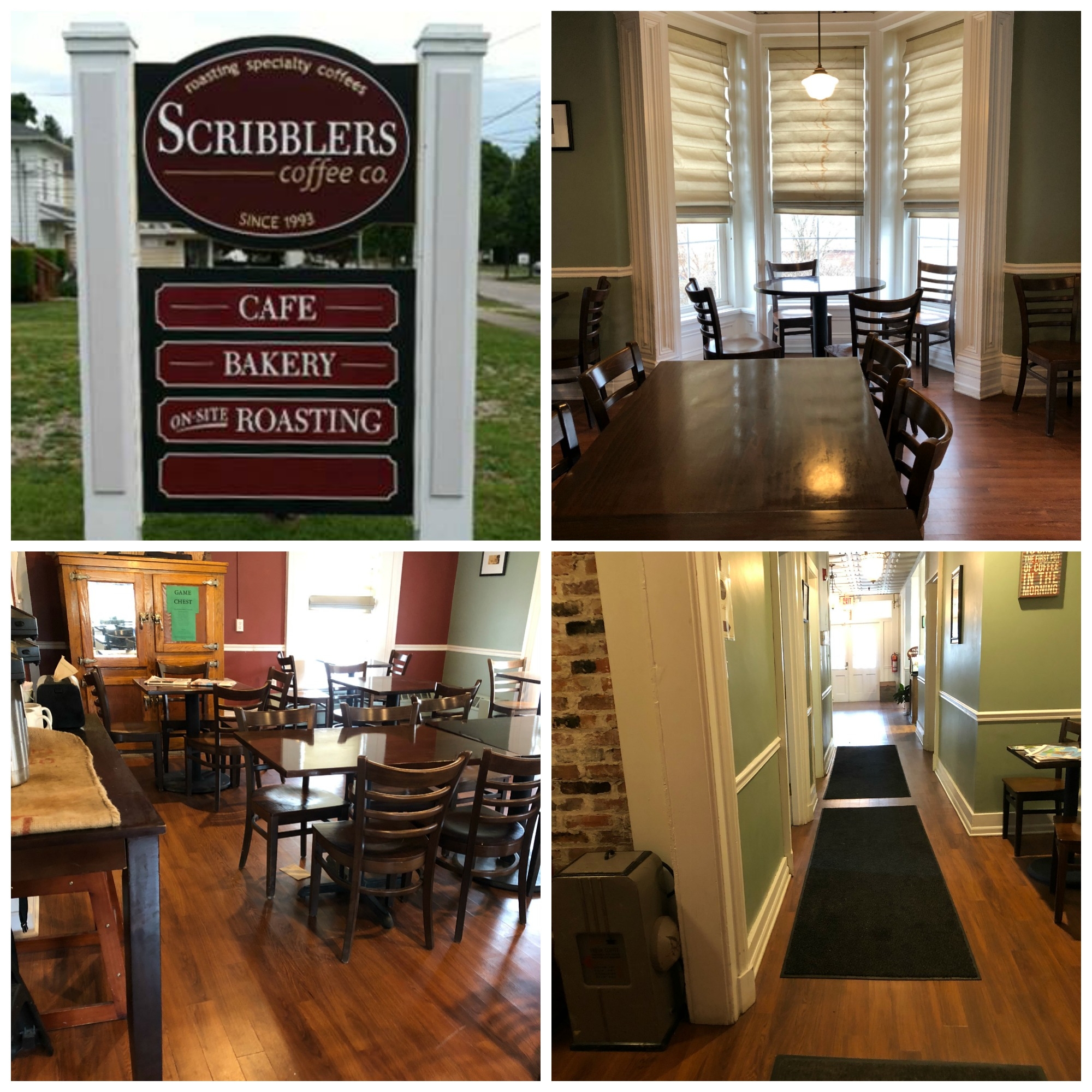 While we have no shortage of Coffee Shops in Columbus, Scribblers made me feel as if we were missing something in our coffee scene. When you walked in, you just felt at home. It was quite a big space, but, it was comfortable and had a great atmosphere. I loved the mix of new and old. Sort of a mix of your grandmas house with a modern twist. The colors were warm and inviting. Sounds odd, but, believe me – we need something like this in Columbus!
As soon as I saw "Cinnamon Roll French Toast" – I knew one of us had to order it. What is it? Two scratch-made cinnamon roll halves dipped in batter, baked and dusted with confectioner's sugar. Are you drooling yet?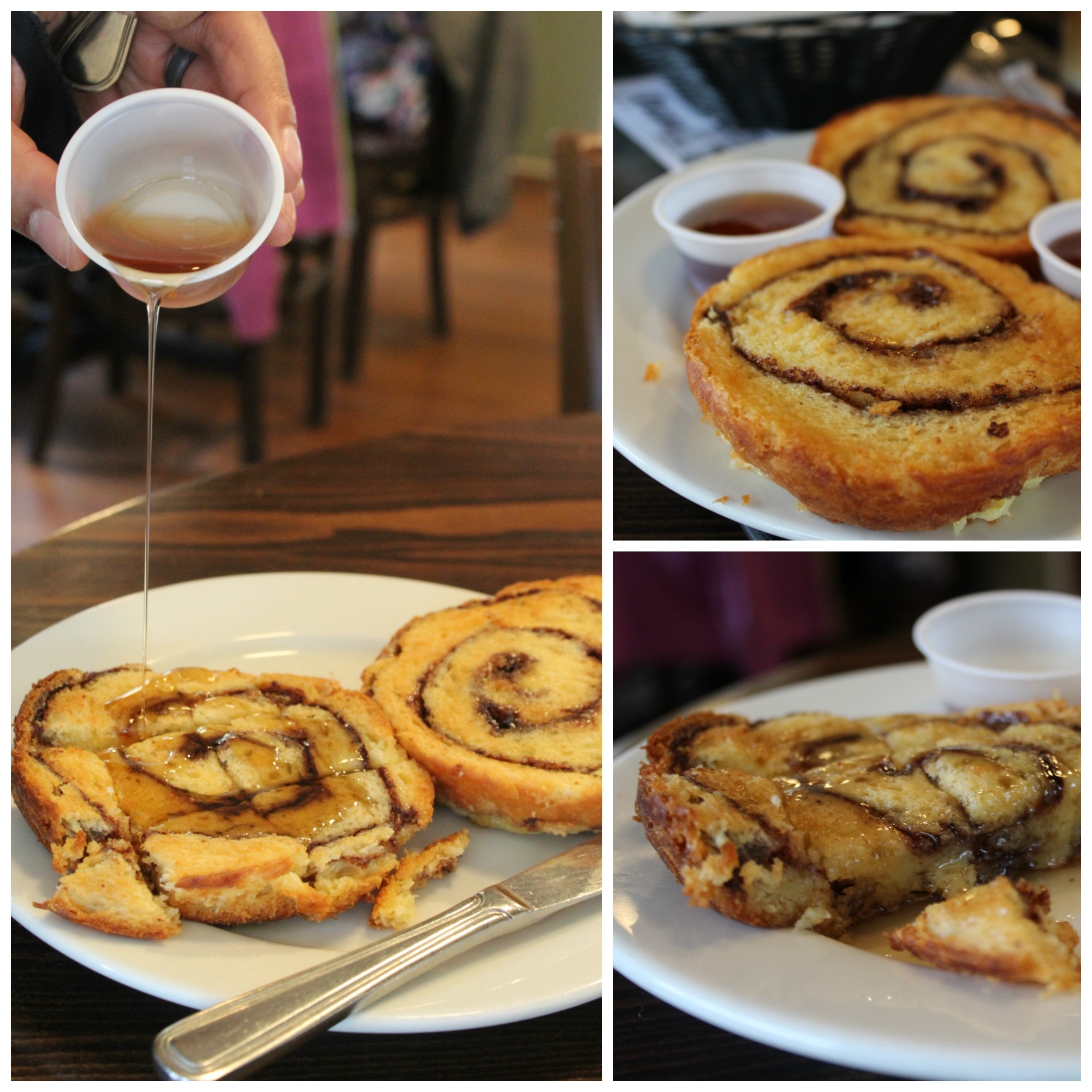 We also ordered the egg and cheese breakfast sandwich –  egg patty, bacon or ham, Middlefield cheddar, tomato
and greens on house-made roll. Fantastic.
If you're in Geneva and staying at Vineyard Woods, make sure you stop at Scribblers Coffee for your caffeine and breakfast fix! I promise you won't regret it.
Read more about there story here.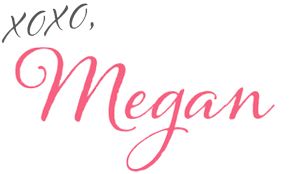 ---
388 S Broadway, Geneva, OH 44041
SaveSave
SaveSaveSaveSave
SaveSaveSaveSave
SaveSaveSaveSave