Last night, we did date night a little different. We skipped the dinner and the movie and headed out to Alum Creek to meet up with L.L. Bean Discovery School. I am sure you are familiar with the company, but, if not, L.L.Bean, founded in 1912 by Leon Leonwood Bean, and still family-owned, has long been inspiring people to live life outdoors. L.L. Bean Discovery School takes that to the next level, offering all different types of outdoor courses and clinics from beginner to expert level.
We love kayaking and have been wanting to try paddle boarding. We weren't sure where to start, but, luckily we came across their company at the Creekside Blues & Jazz Festival. He gave my husband all the details, which he then checked out as soon as we got home. This was a perfect way to get introduced to paddle boarding, at an affordable price ($25/person).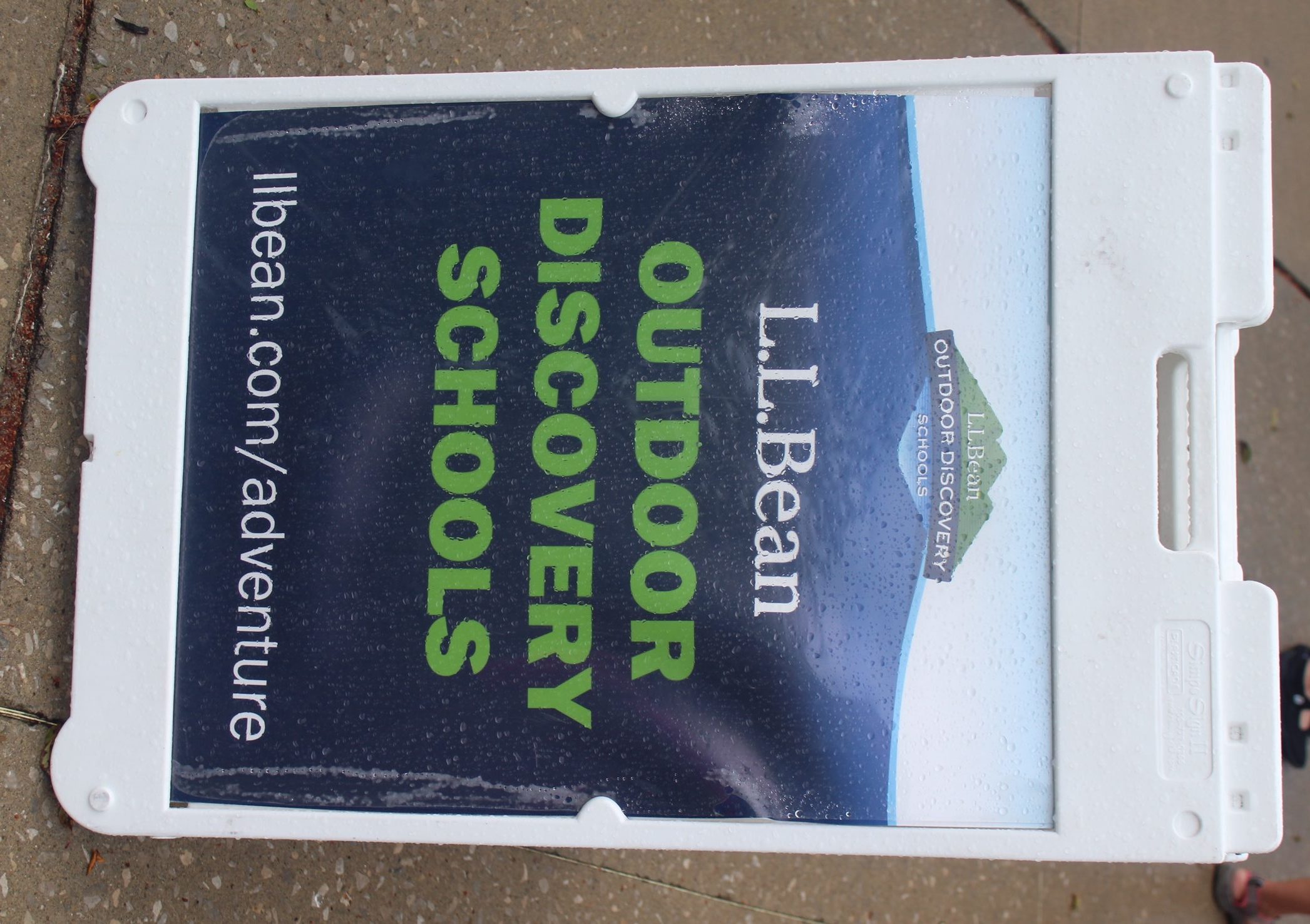 We met our instructor by the marina, along with three other girls. I loved that they were there on a girls night, such a fun adventure. Of course the night we picked a wicked storm came through. We stood around for ten or fifteen minutes waiting to see if it would pass and if it is safe enough to go out on the water. It was sort of like when you're waiting for a scary roller coaster that just had an electrical malfunction. You wonder what you've really got yourself into! I really enjoyed the time prior because we got to know each other a bit more than we would have if we started right on time. It made things feel more comfortable.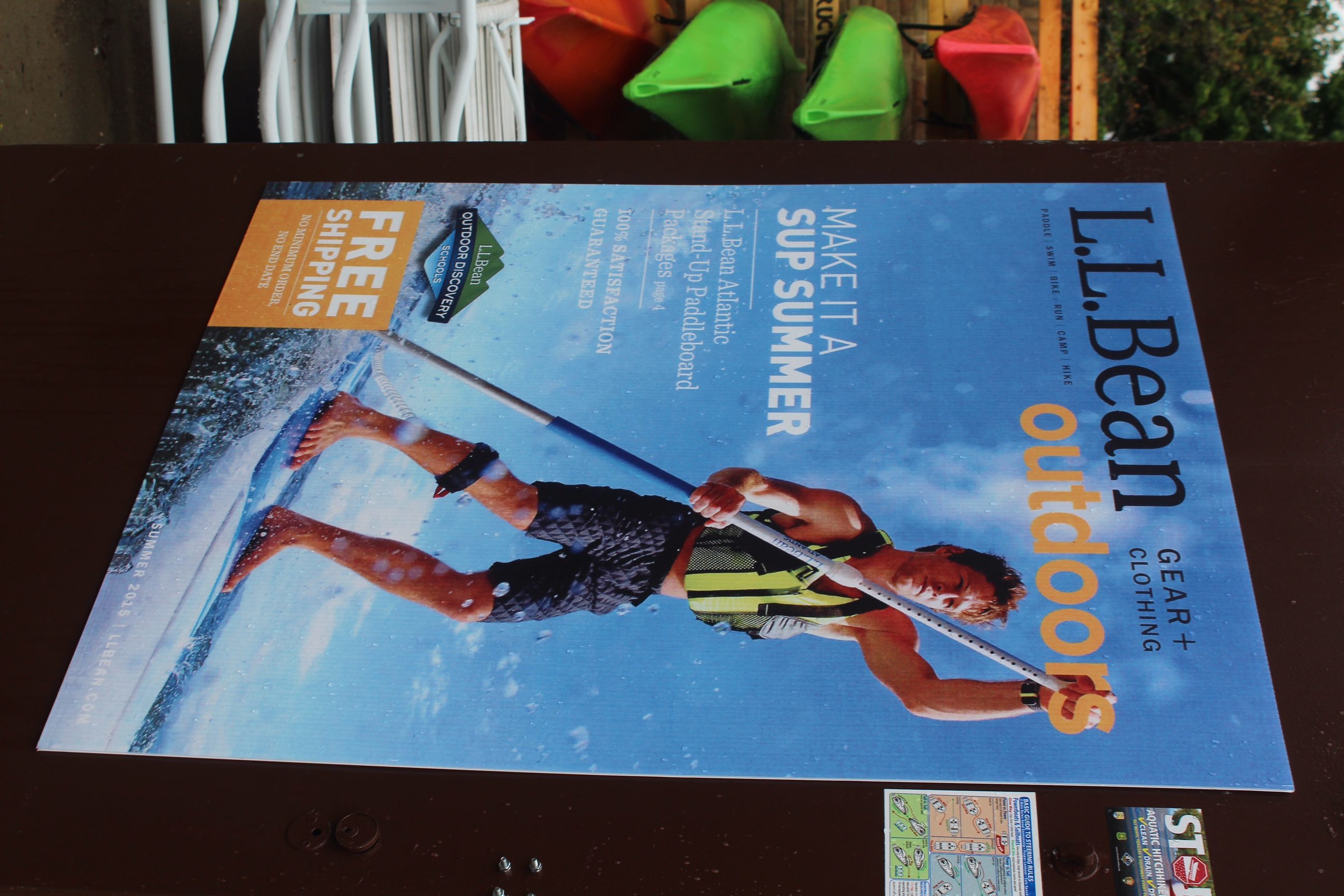 They have everything on site, no hauling around or taking a bus. All we had to bring was water shoes, sunscreen and whatever else we felt necessary. I wore a bathing suit with board shorts. It was perfect.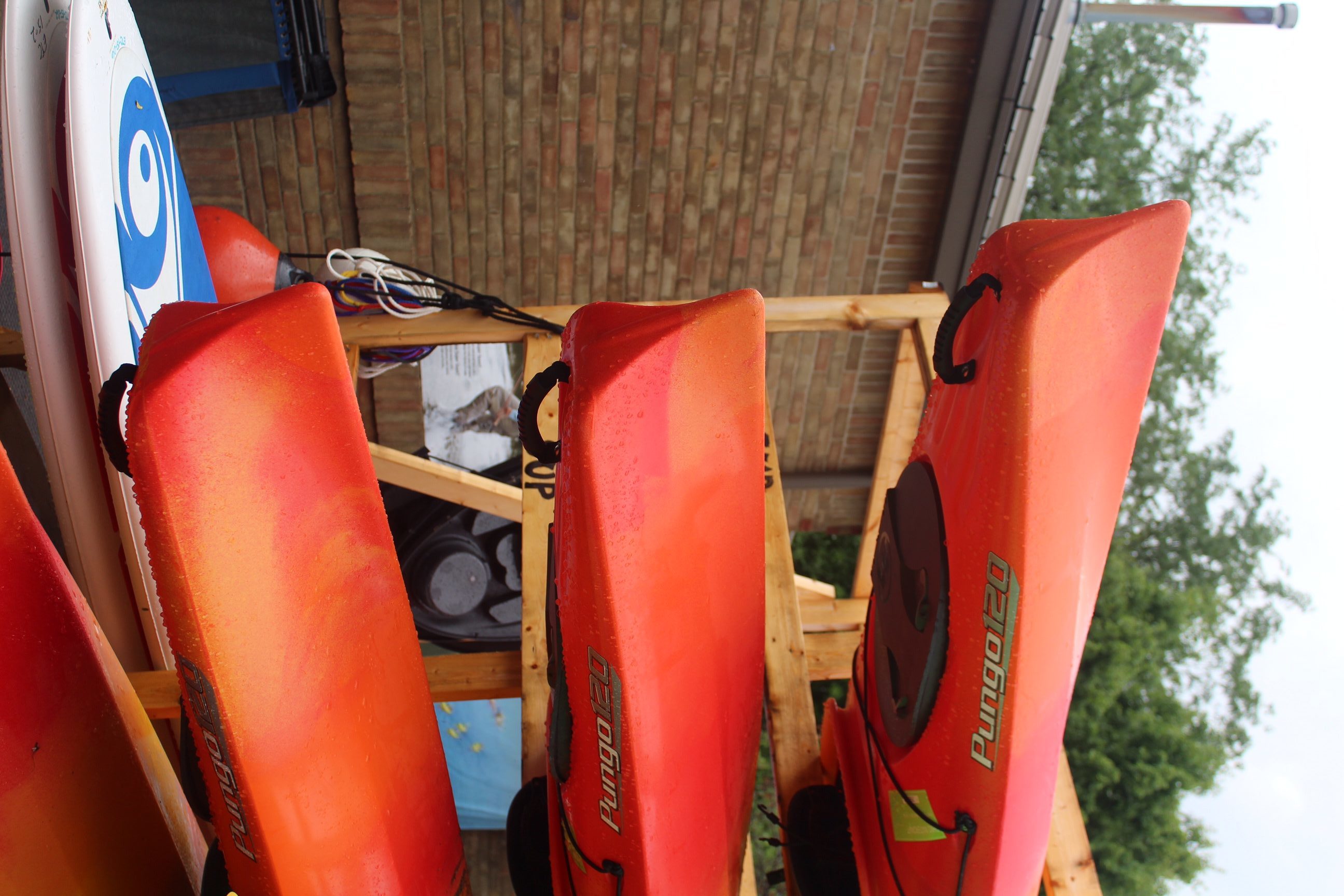 We got into the water right near their spot, which is also right near the parking lot. I loved that everything was right next to each other. They also have showers, a restaurant and Kona Ice in the same area.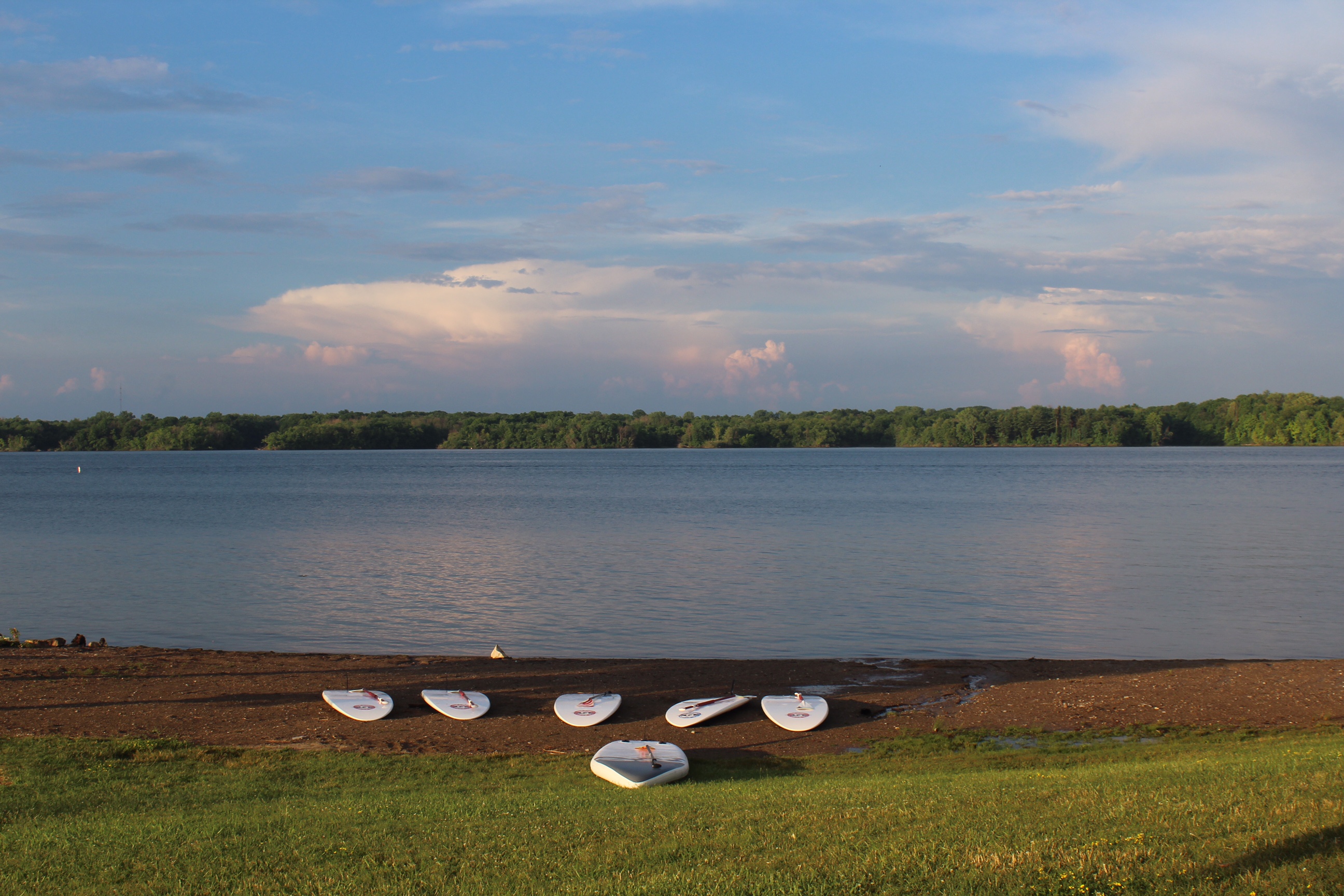 During the class, we learned the basic strokes and skills needed to maneuver a paddle board. We started with a brief introduction and safety talk from our instructor John V. He was awesome. He is retired, but, spends his time teaching snowboarding and skiing courses at Mad River + teaching course LL Bean + working the store at Easton. Retirement goals!!
While at the beach area, we learned a variety of paddling strokes, while practicing each stroke by the shore. This is where I started to get nervous! I was trying to watch him and remember everything he was saying. Holy $hIt, I was not going to remember anything. I was going to be the statistic. The girl that drowned at Alum Creek. It was going to be horrible. Maybe he saw my face or maybe it's part of the class (probably part of the class), but, he assured us it would be much easier when we got in the water. This was after he told us we would have to practice falling in the water above our heads and getting back on the board. There was no turning back now! Time to get in the water….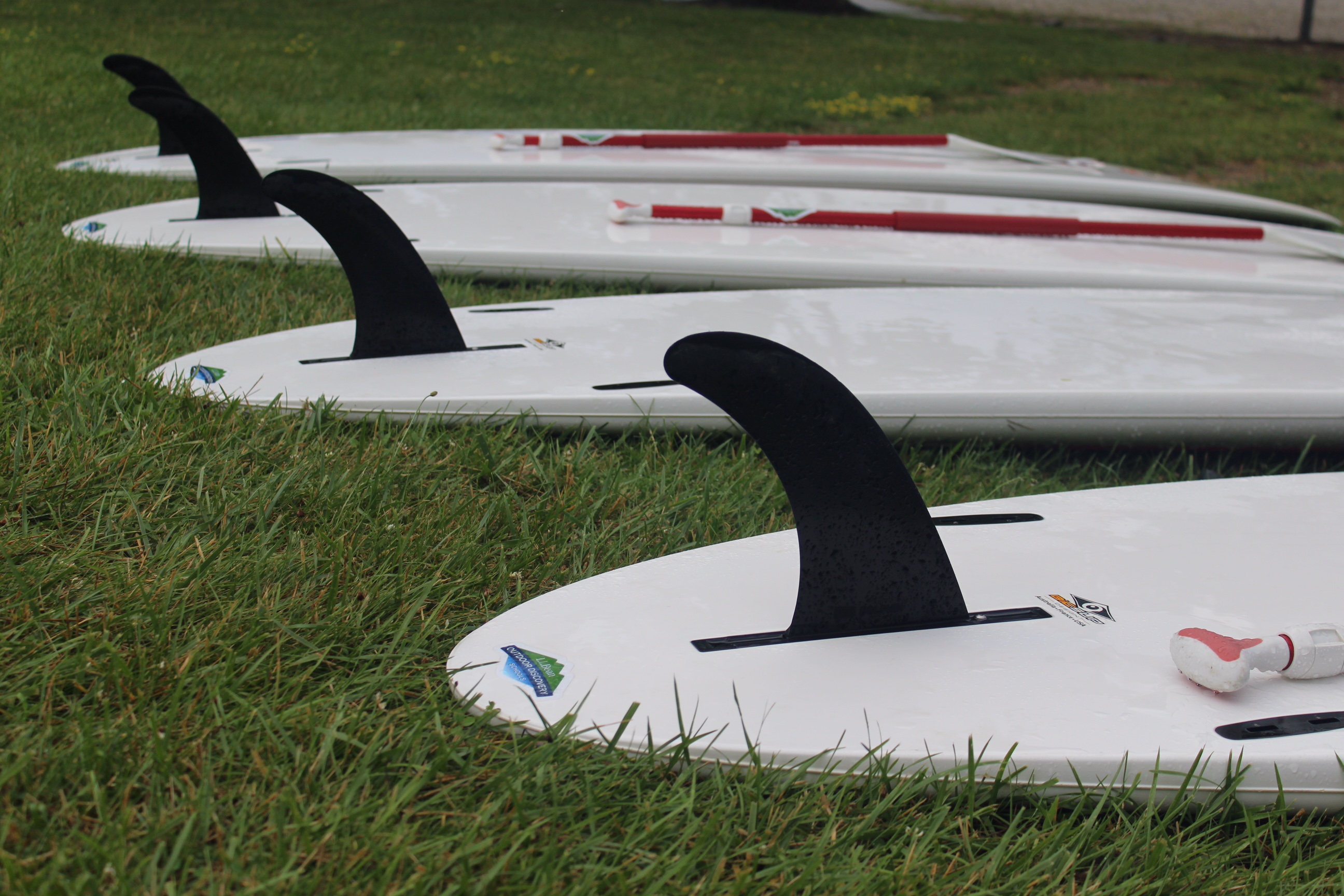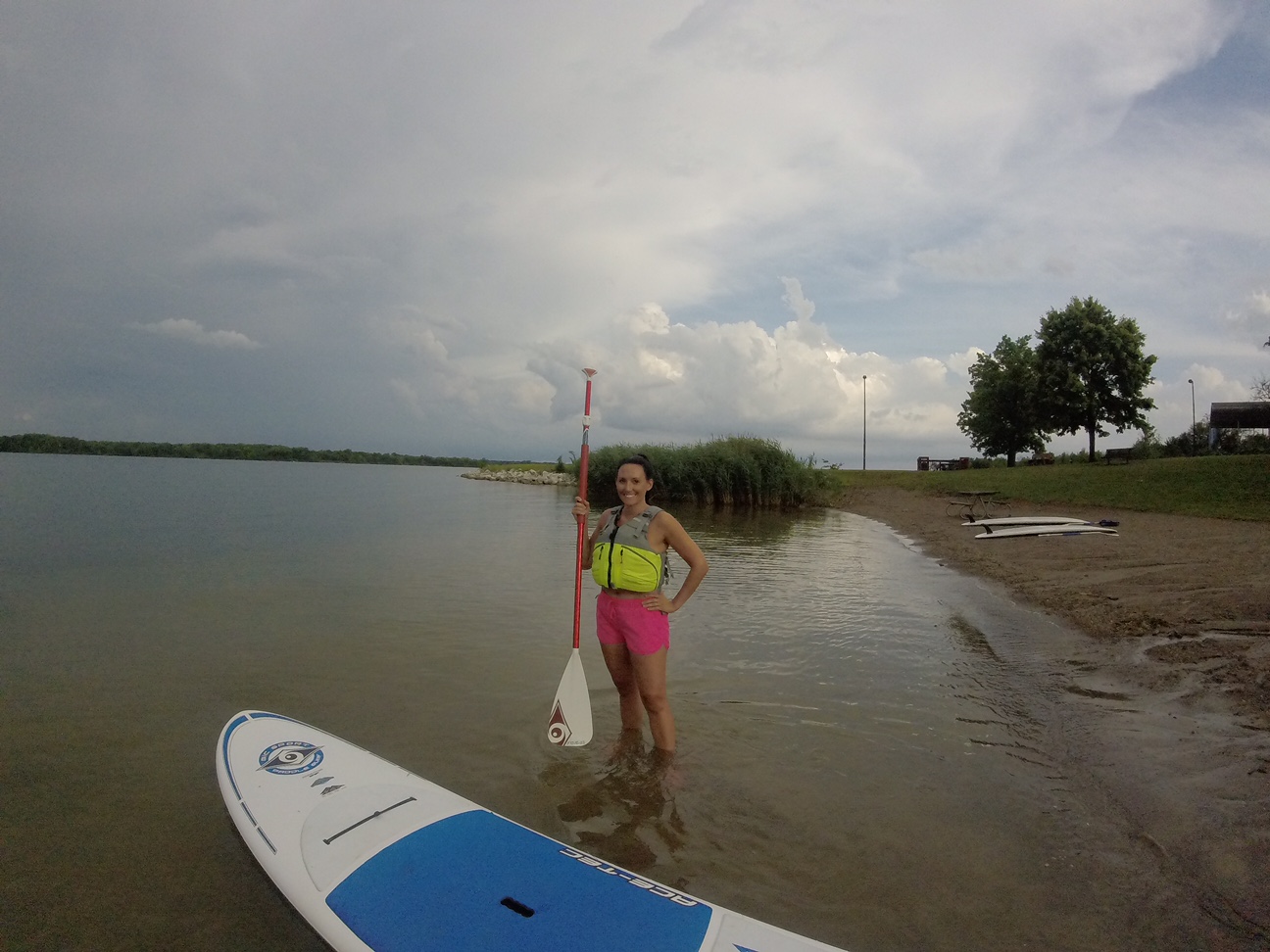 Well, rest assure, he was right. Ya know, the guy with years of experience. It was MUCH easier in the water. Freak out session for no reason. We spent the next hour out on the water. It was amazing. So calm. So serene. Such a nice break from our fast paced world. There is just something about the water.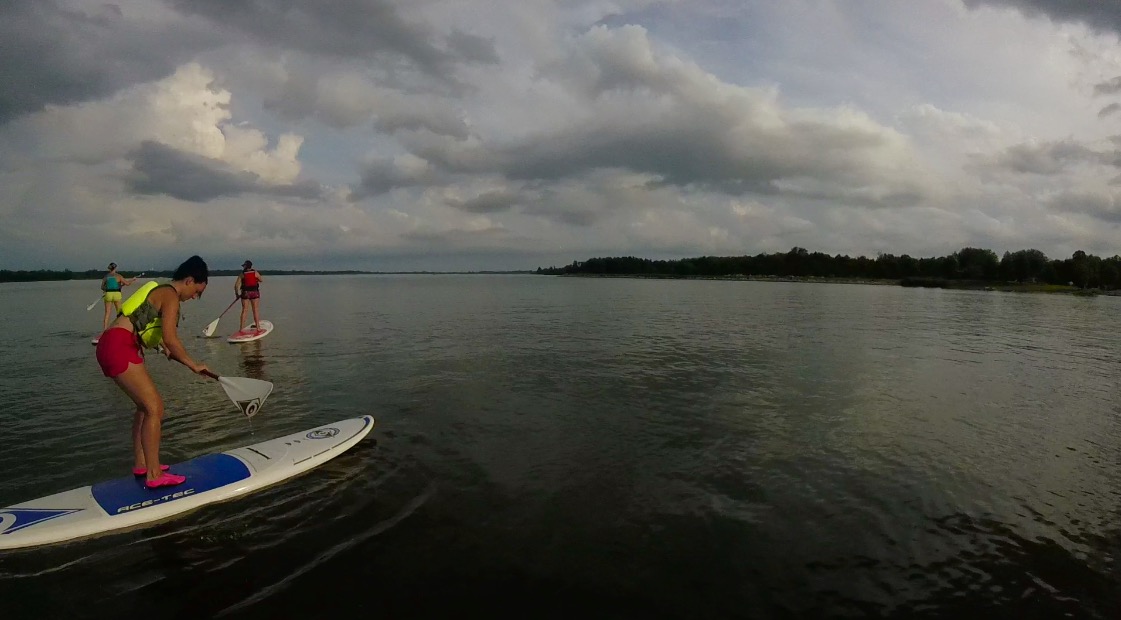 This is how I looked for the first five minutes, maybe twenty minutes. I was so sure I was going to fall in! It was much easier to get up than I thought it was going to be. Let me tell you – this is a workout. Our legs are so tired!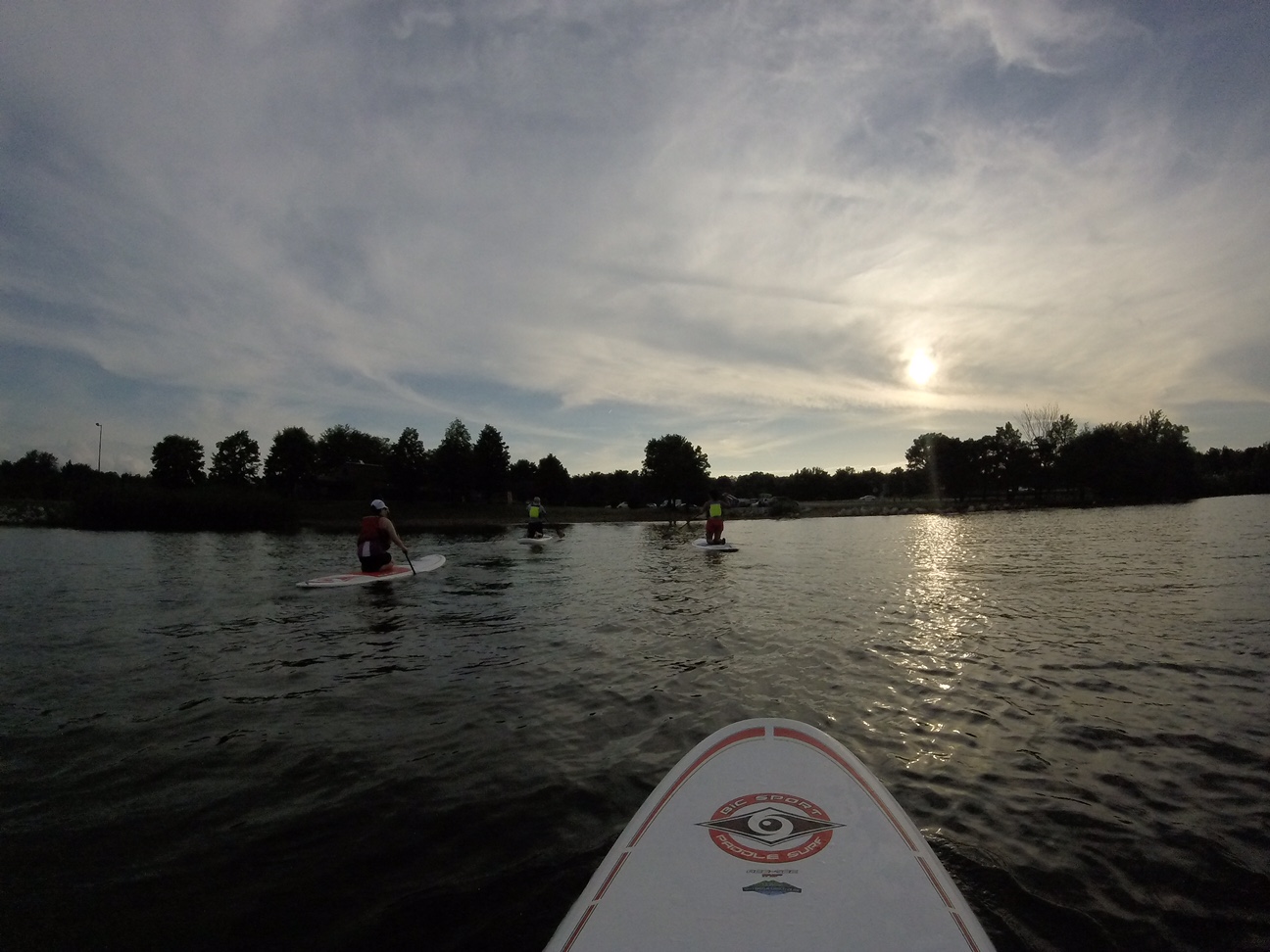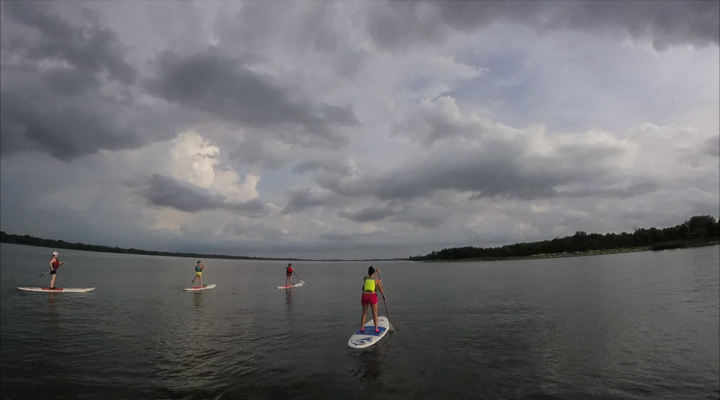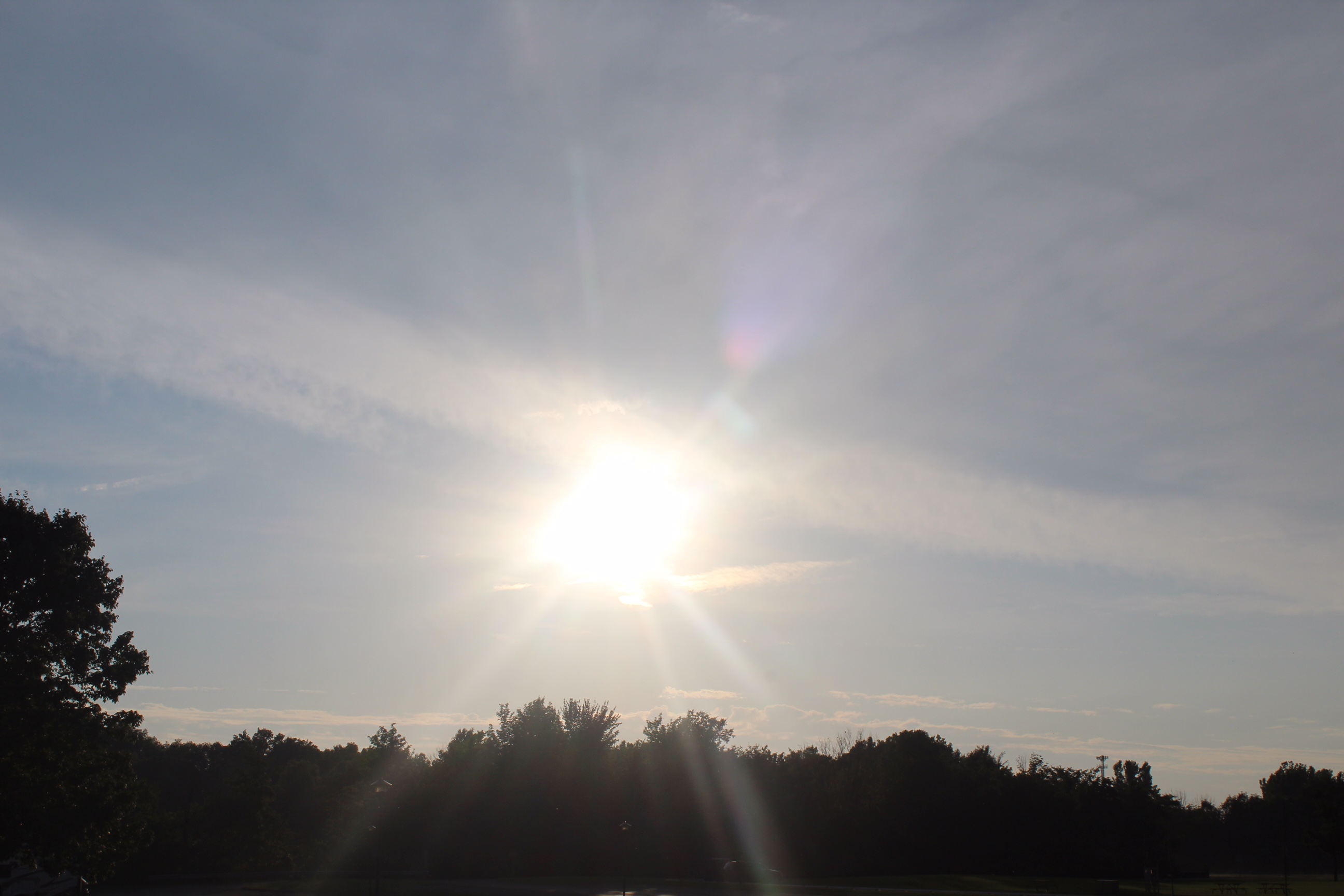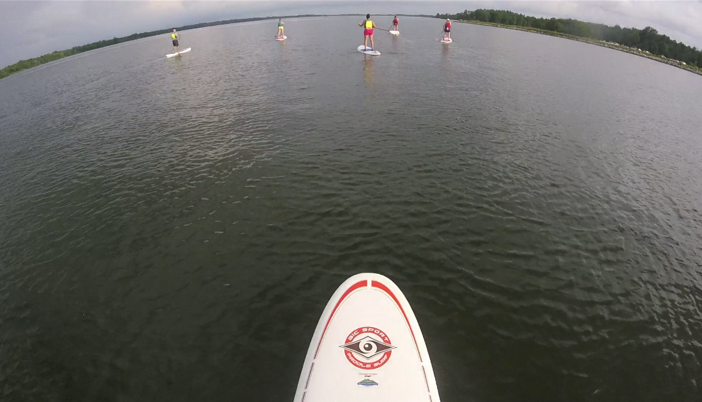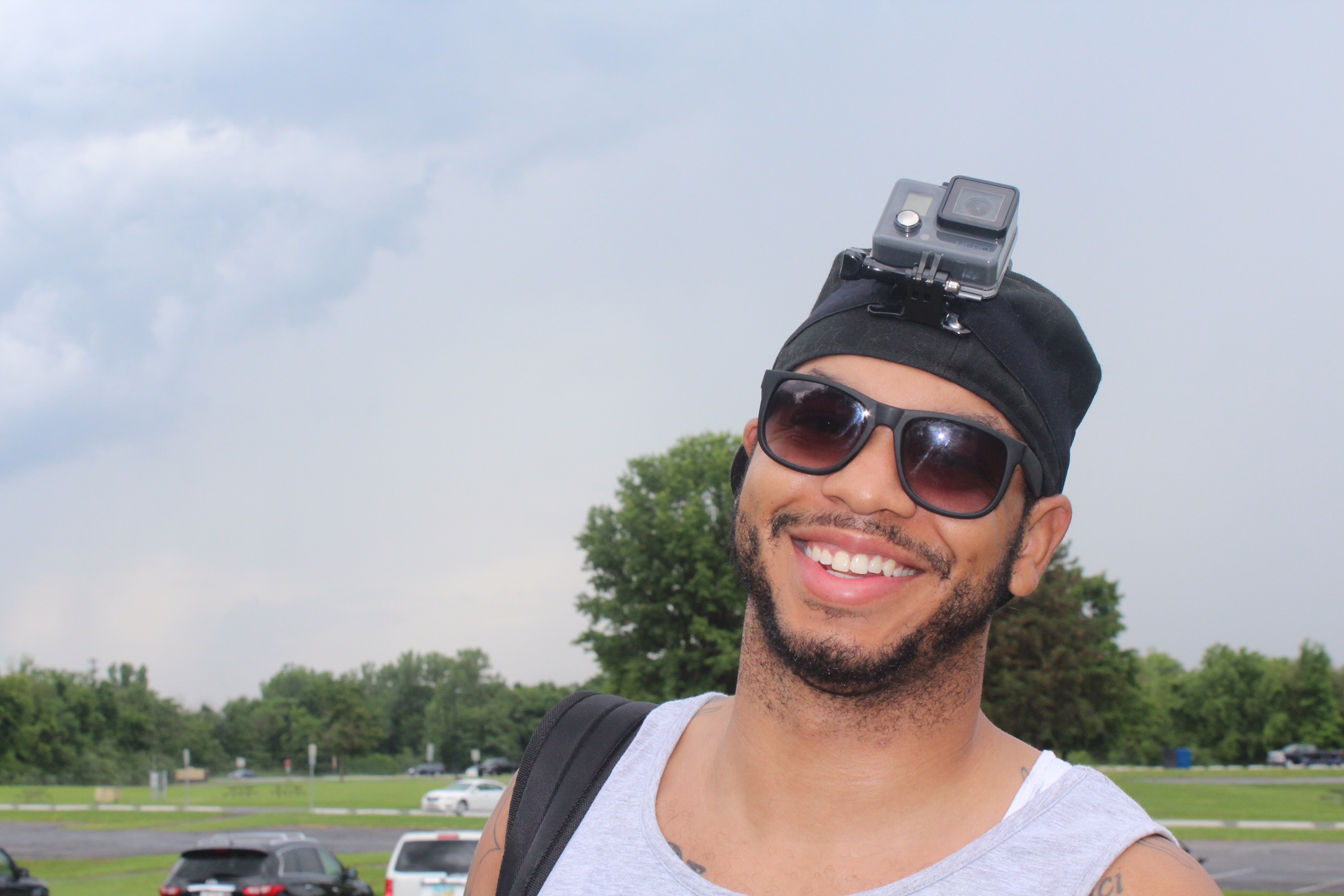 This was an amazing experience – I am so glad that my husband signed us up for it. I highly suggest this, whether you're looking for a fun date night, girls night out, team building event or even a family adventure! It is perfect.
You can sign up here.
Discovery School Courses
On top of the stand up paddle boarding course, they offer two other consistent courses. The Kayak Discovery Course & Stand Up Paddle Boarding Yoga. If you look at their schedule,  you'll notice they offer a few other events. I can't wait to do the sunset kayak tour.
Kayak Discovery Course: Exploring nature in a kayak is a healthy and fun way to enjoy the outdoors. Our course begins with a brief introduction and safety talk from our friendly paddling instructors, who will share their knowledge gained from years of kayaking. They'll outfit you with a personal flotation device (PFD), kayak and paddling equipment, giving you insight on the best ways to set up your boat. Then, you'll receive instruction on a variety of paddling techniques. After you feel comfortable on the water, you'll set out in a kayak on a guided, interpretive tour with your group. You'll experience the freedom of skimming across the water, learning about the ecosystem and history of the area.
Stand Up Paddle Boarding Yoga: Paddle boarding yoga offers a unique opportunity to enjoy two fun and healthful activities on calm, pristine waters. You'll be welcomed to the course with an easy introduction to basic paddling strokes and balancing techniques. Our expert instructors will guide you step by step through yoga postures, basic breathing techniques and other essential yoga principles. You'll feel your energy level rise as your body relaxes. You'll move from posture to posture, gaining balance from the inside out while increasing flexibility and strengthening your core. This class is designed for all levels of fitness, allowing you to work and learn at a pace that's comfortable for you. Basic skills and comfort on a stand up paddle board are required.
L.L Bean Store
Our Closest L.L. Bean Store is at Easton. They are located in the old Container Store building. If you haven't visited, you must. They have so many fun things in there, everything you need for outdoor adventures. The employees are AMAZING! Everyone was so friendly. They weren't just asking me what I was looking for, they were having a conversation. When they found out I took one of their courses the night before, they were thrilled. They asked questions. They thanked me for participating. They told me of other opportunities. The customer service received has turned me into a life customer! When I left, they all wished me well on my vacation.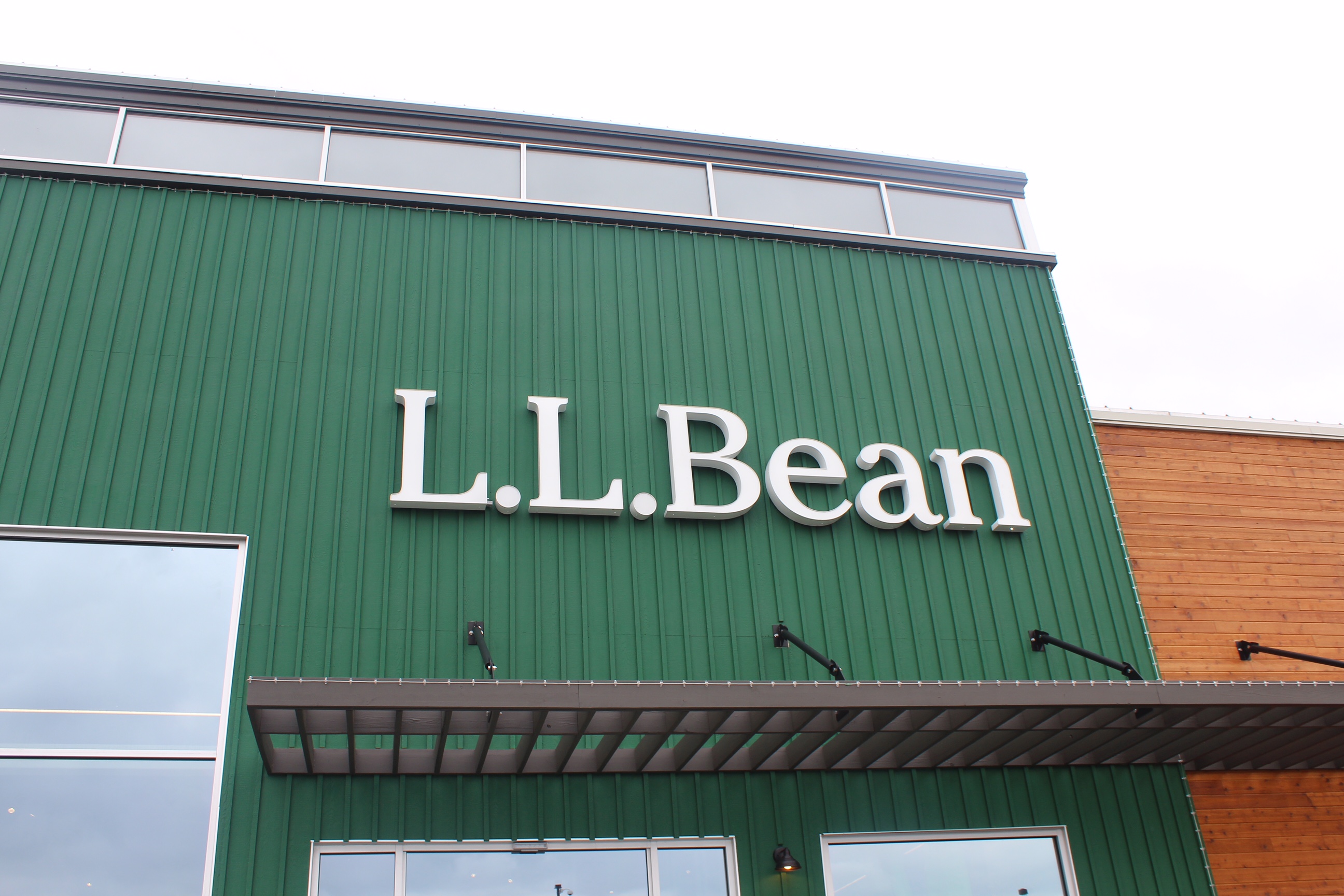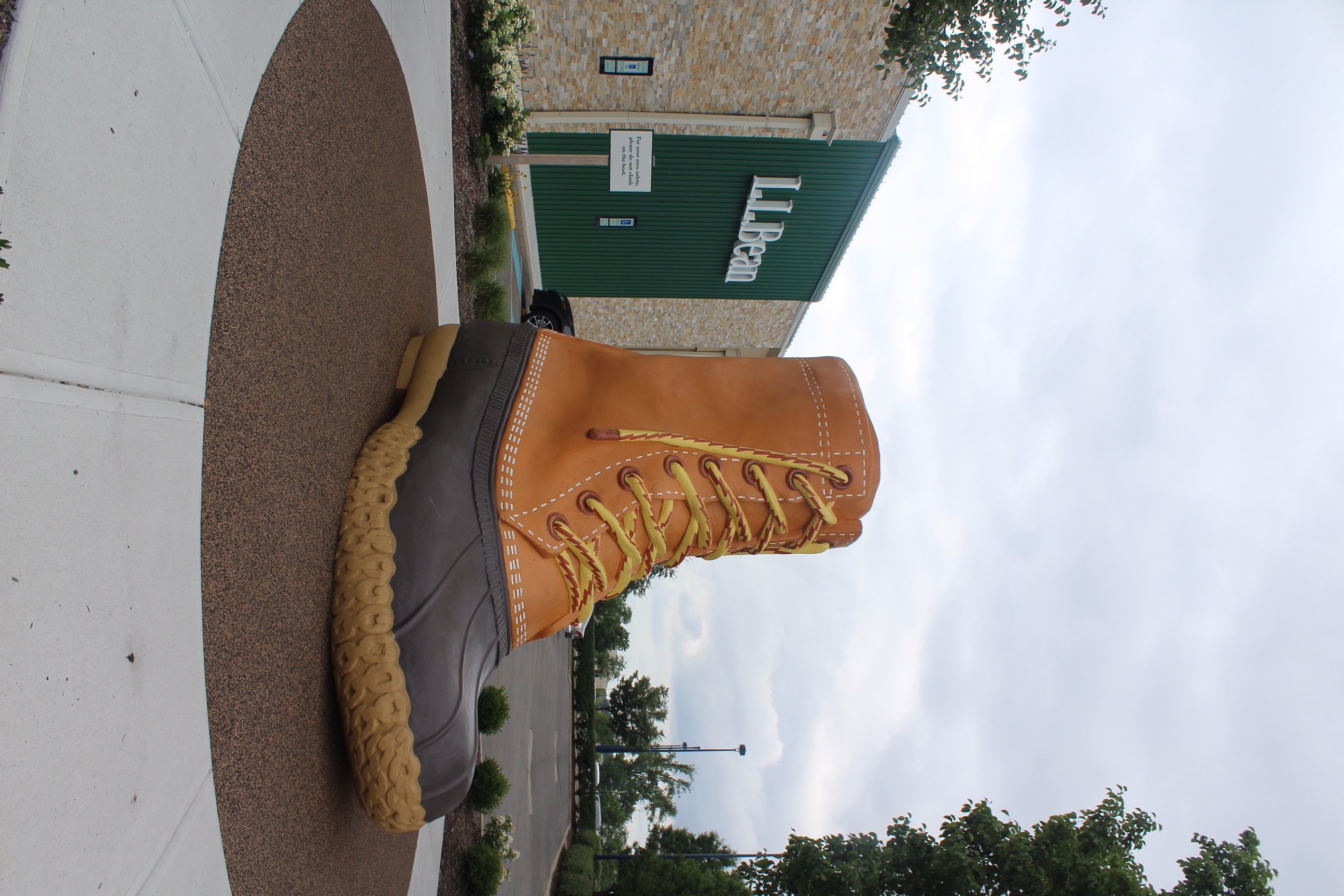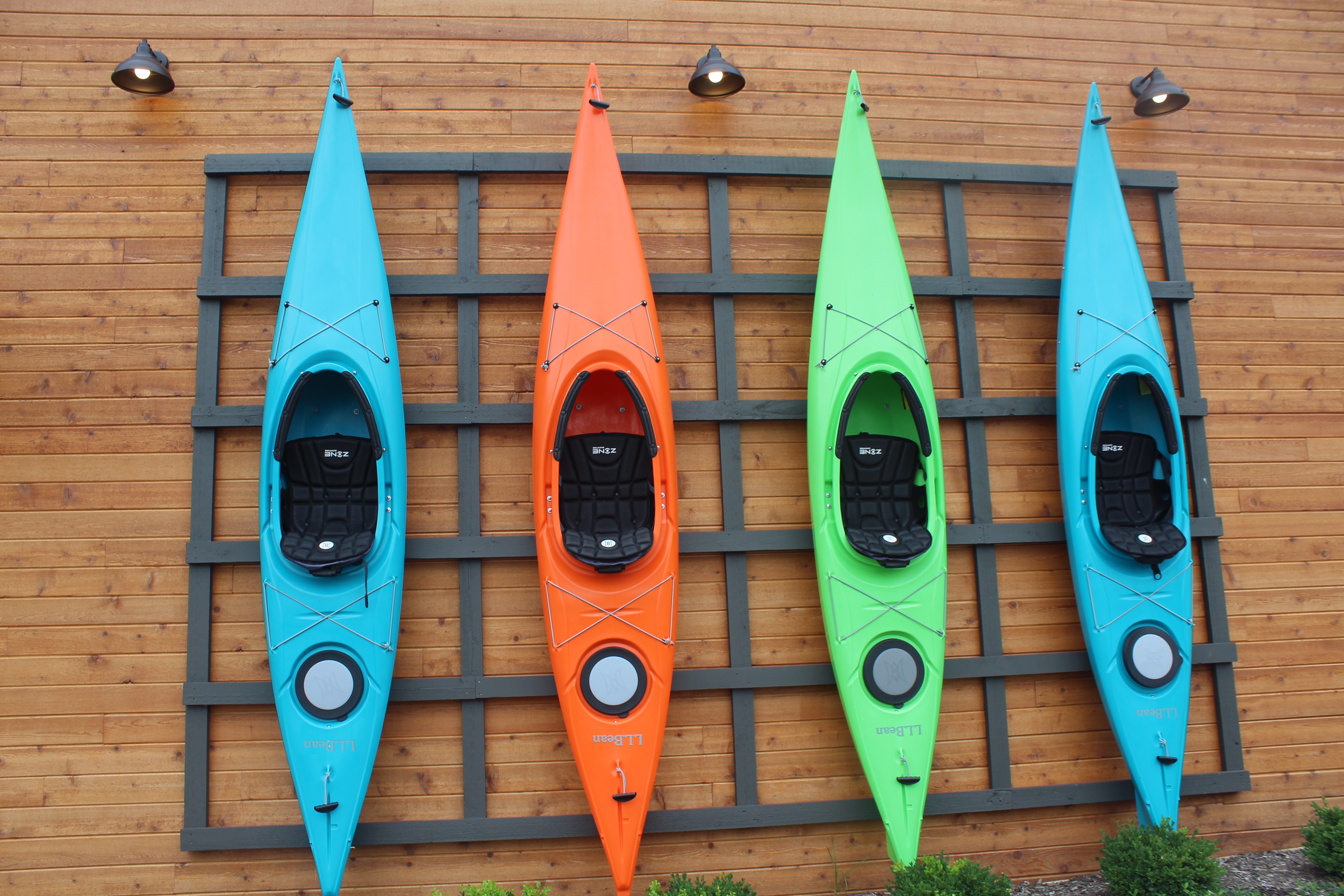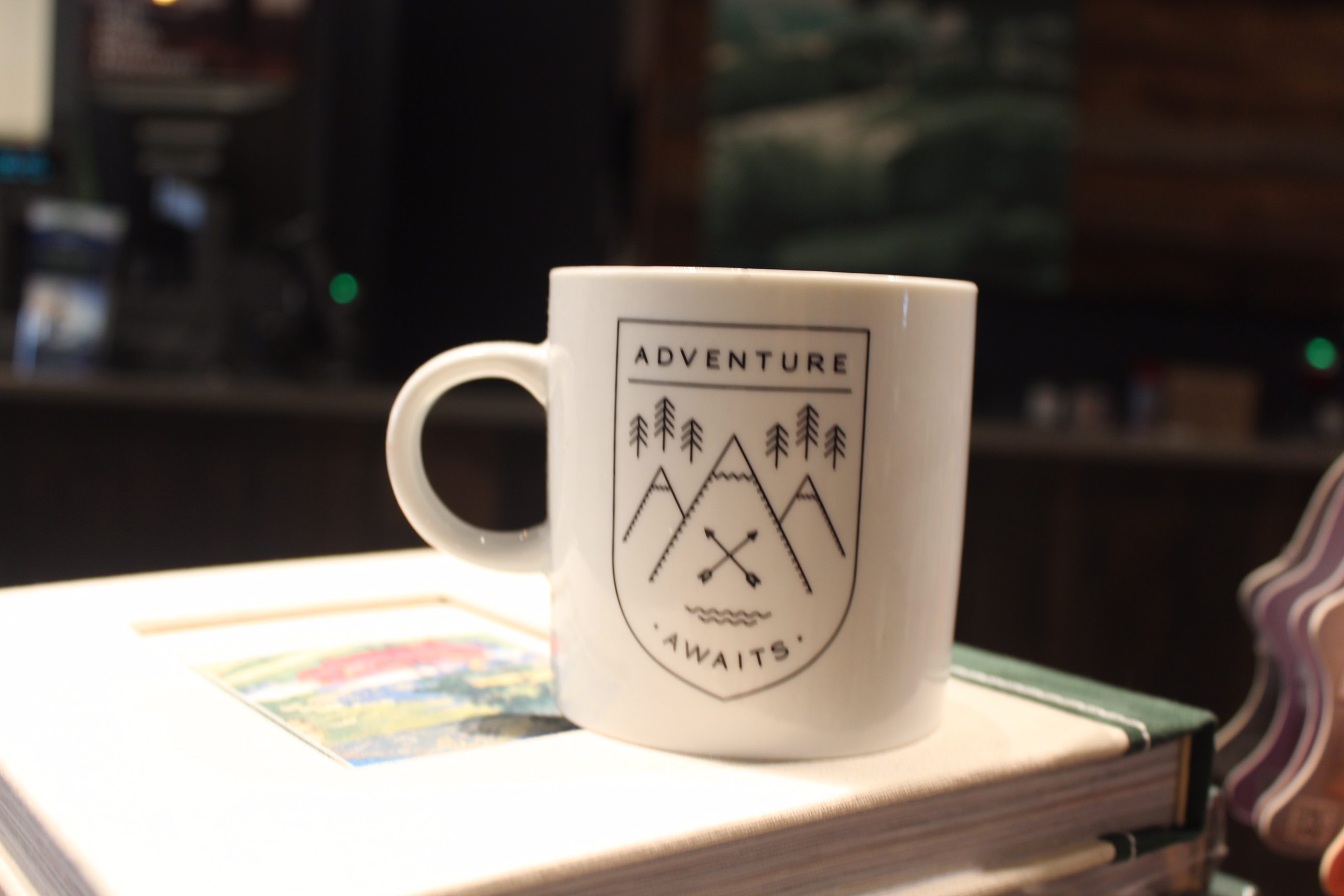 Other than bringing us pieces that last until "goods are worn out and the customer still satisfied," they offer free in-store clinics with a range of topics. I am looking forward to the GoPro Camera 101, Favorite Local Hikes and Kayak Essentials. You can sign up for online for free.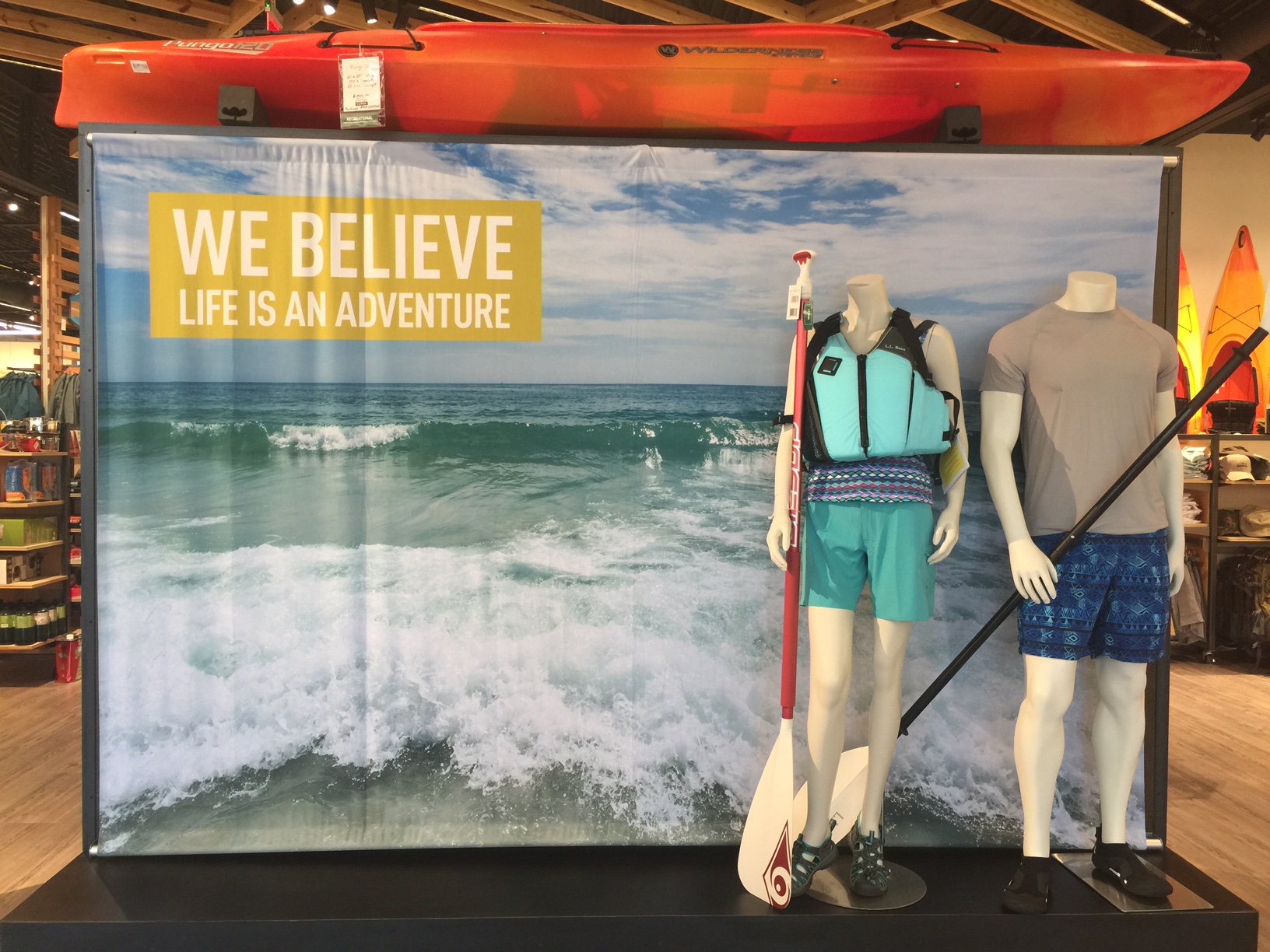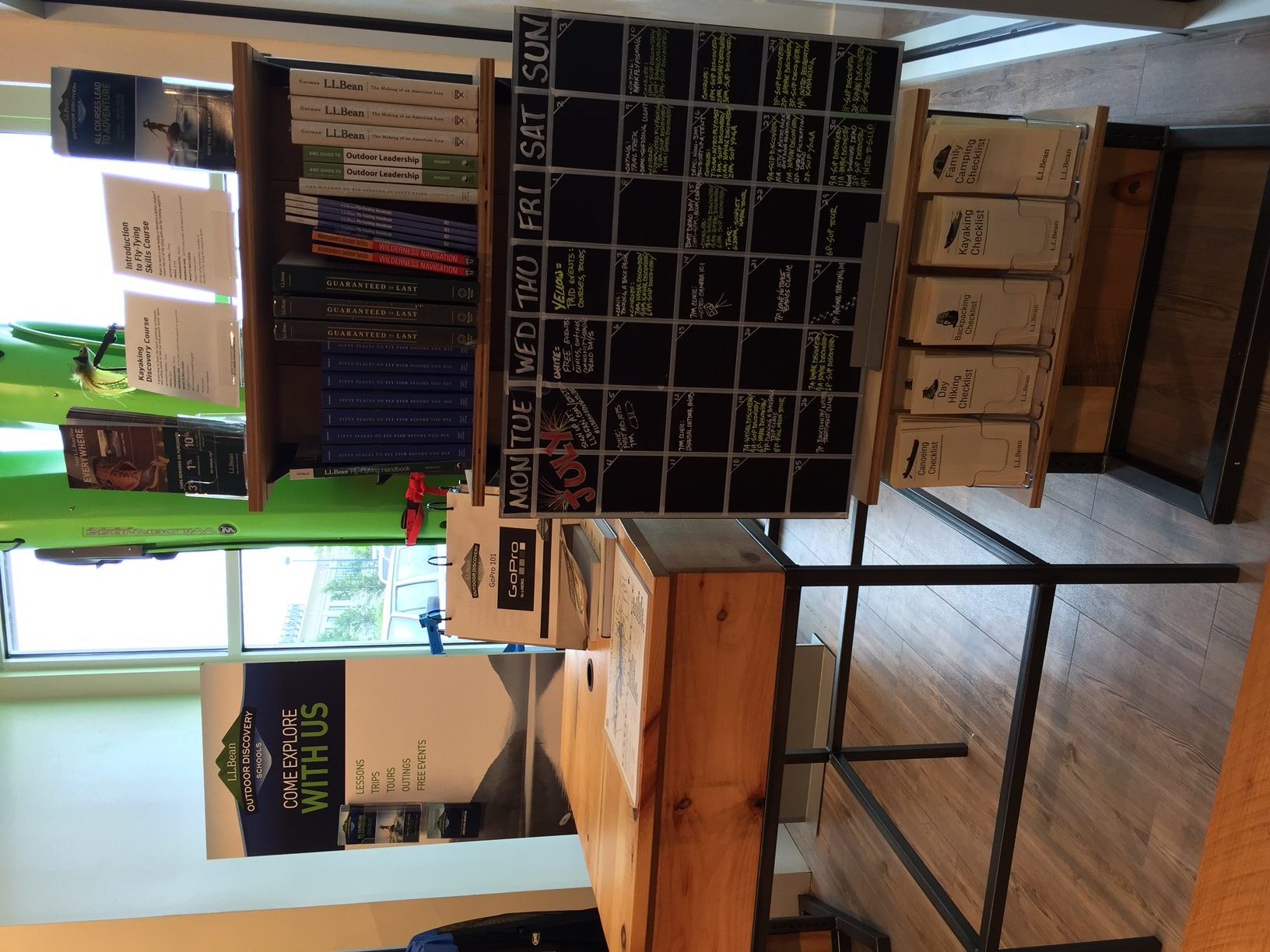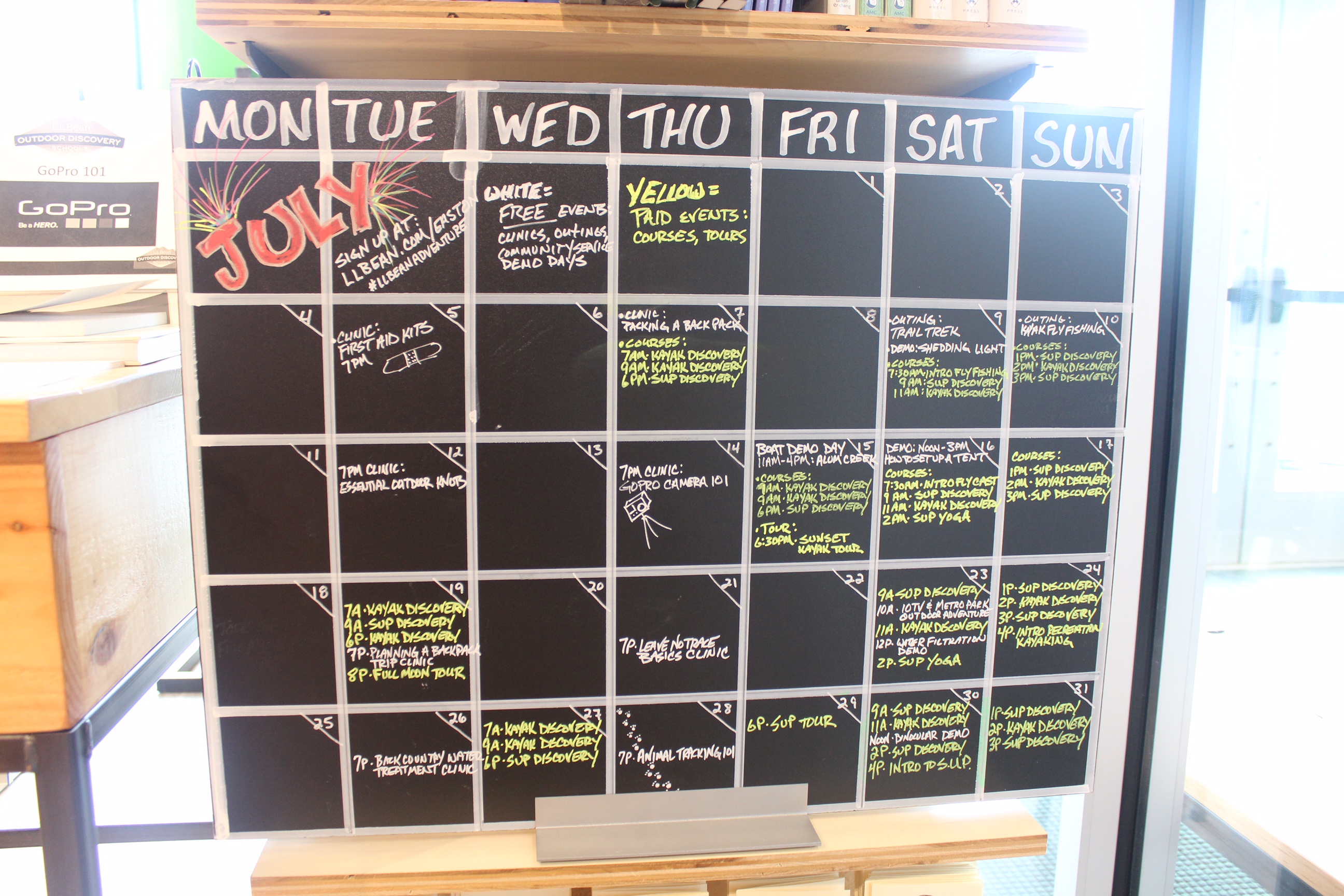 4222 Easton Loop West | Columbus, OH 43219 | 1-888-534-5809

Other Outdoor Water Spots