Tasi Cafe, known as the Short North's back alley gem, is an amazing addition to the Columbus food scene. They are a casual restaurant, offering incredibly delicious, freshly prepared meals. They design their menu around the season, while including natural and healthy ingredients. Everything on their menu is made with whole ingredients without any corn syrup, unnatural fillers or trans-fat. You can get breakfast, lunch or an early dinner. Besides the three main meals, they also have a variety of breads and pastries from Eleni Cristina Bakery. 
680 N Pearl St |614.222.0788
M-S 7-5 | Su 8-5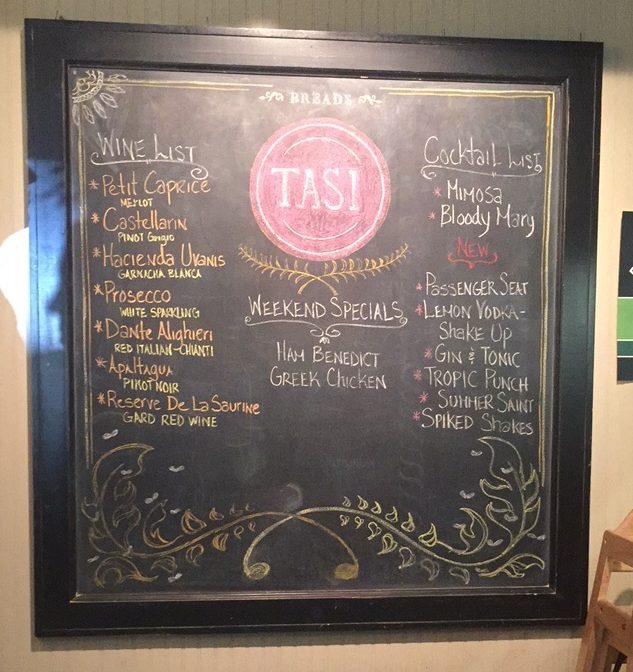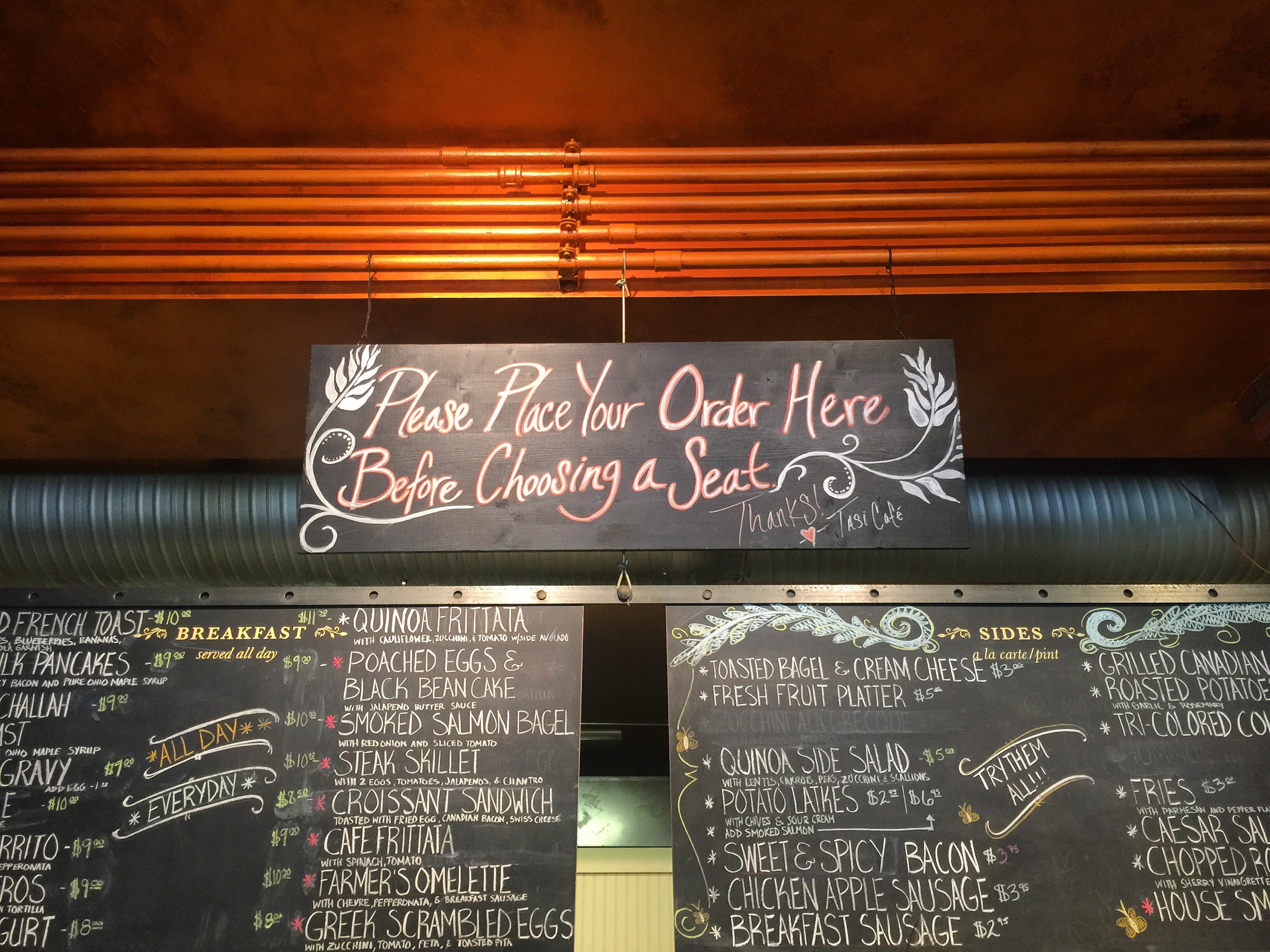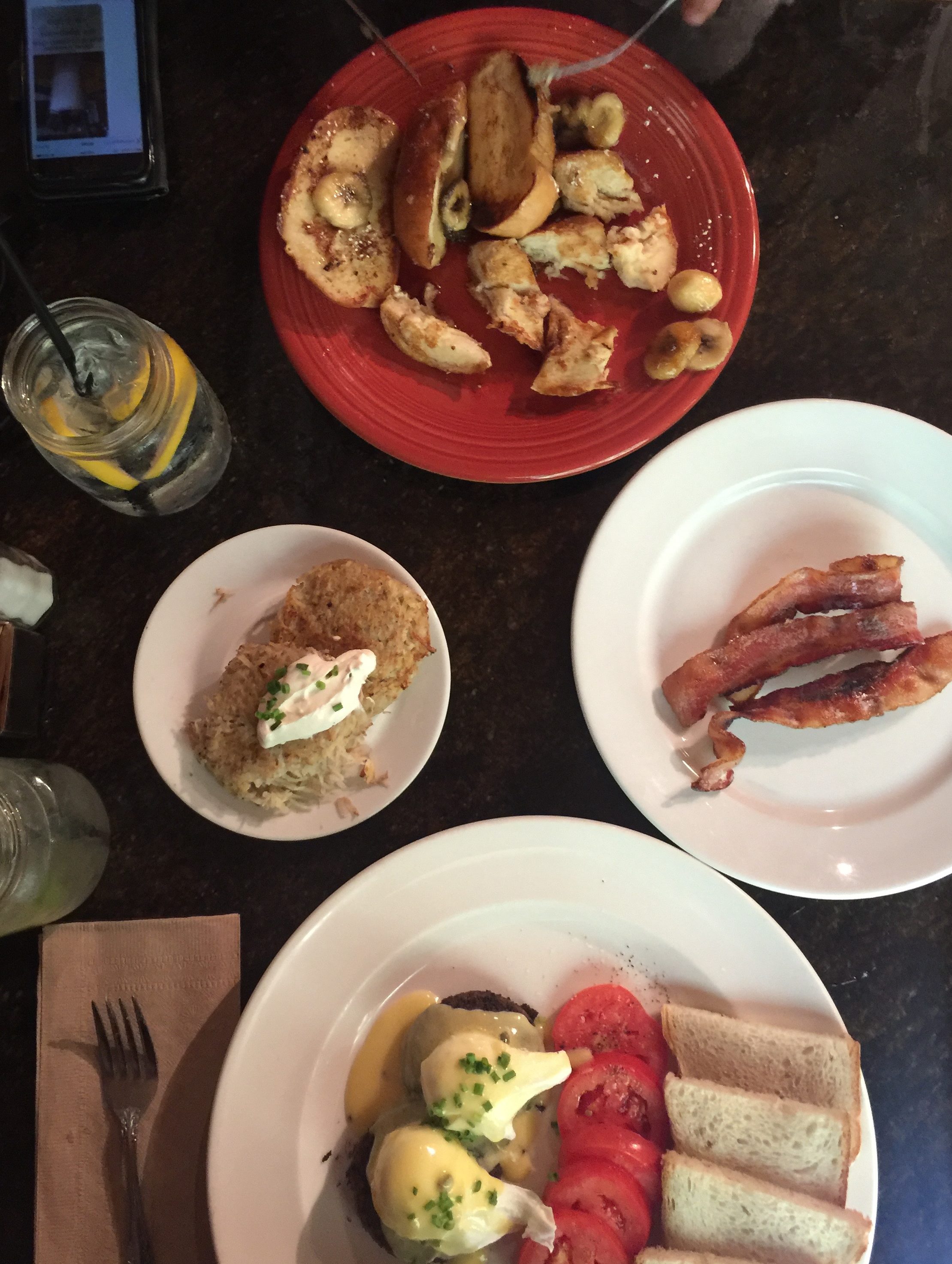 I would say that this was one of our favorite brunch experiences. The employees were super friendly, even sharing in our excitement of being first timers! I can't rave enough about how amazing the food was. Every single bite. I feel like it kept getting better and better!
We chose a two seater table by the window, which had gorgeous natural lighting. Knowing us, we would have loved to sit at the community table. I love that this is becoming more popular in Columbus. Always great to connect with strangers who become friends over great food.
One thing you should know – the parking! They have a couple spots out front, but, this place is amazing – meaning, they're usually taken! If you go on Sunday, meters are free. There is a great deal of street parking, just be aware of permit parking!