Amy's Donuts has been on my radar for quite some time. With their location being on the westside, it took some planning to make trip out there. (I know, I know – everywhere in Columbus takes 20-30 minutes MAX, but, it just felt so far!) Not being familiar with this part of town, I thought I would have trouble finding it. However, you can't miss the bright orange and pink stripped building that resembles an old school taco bell.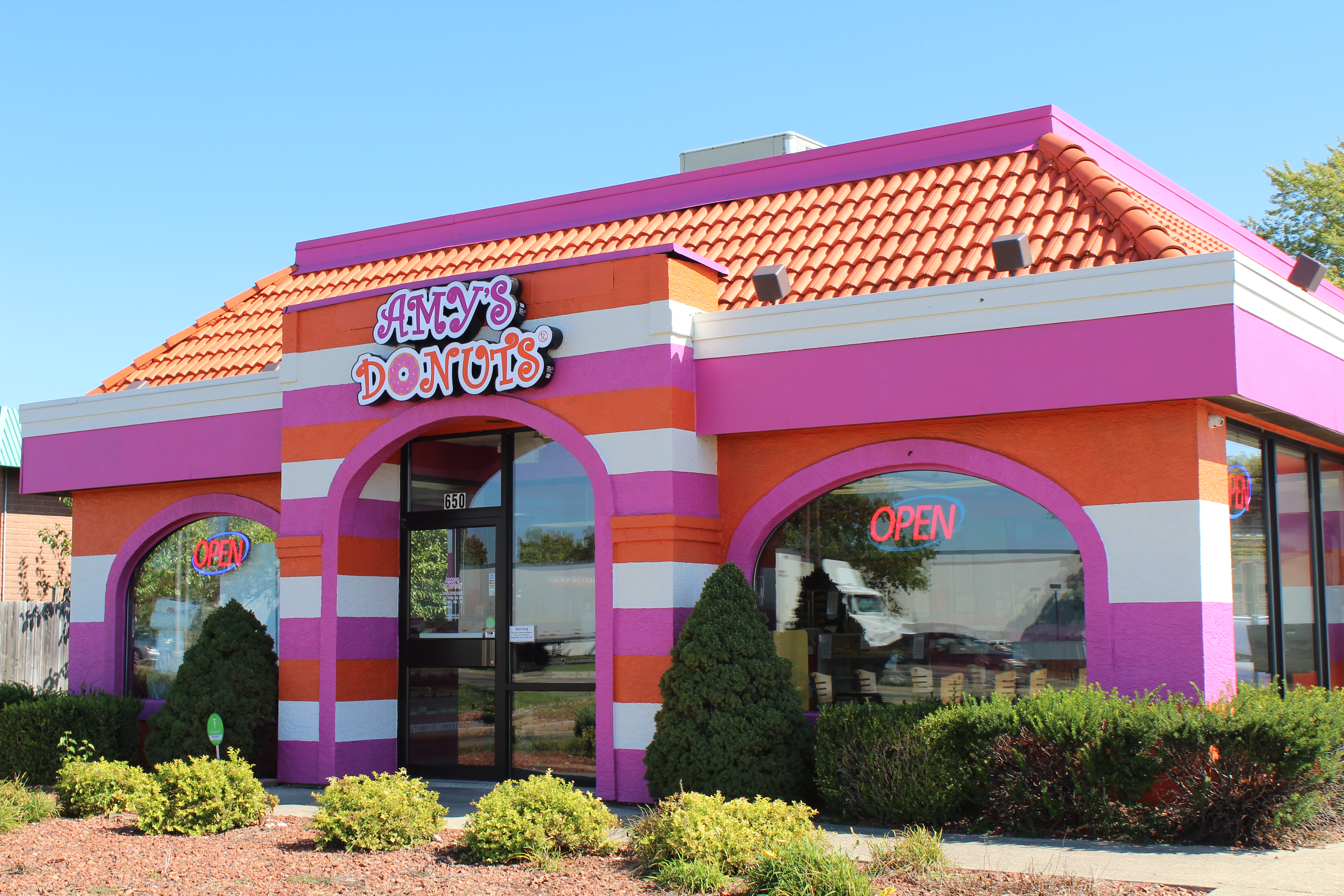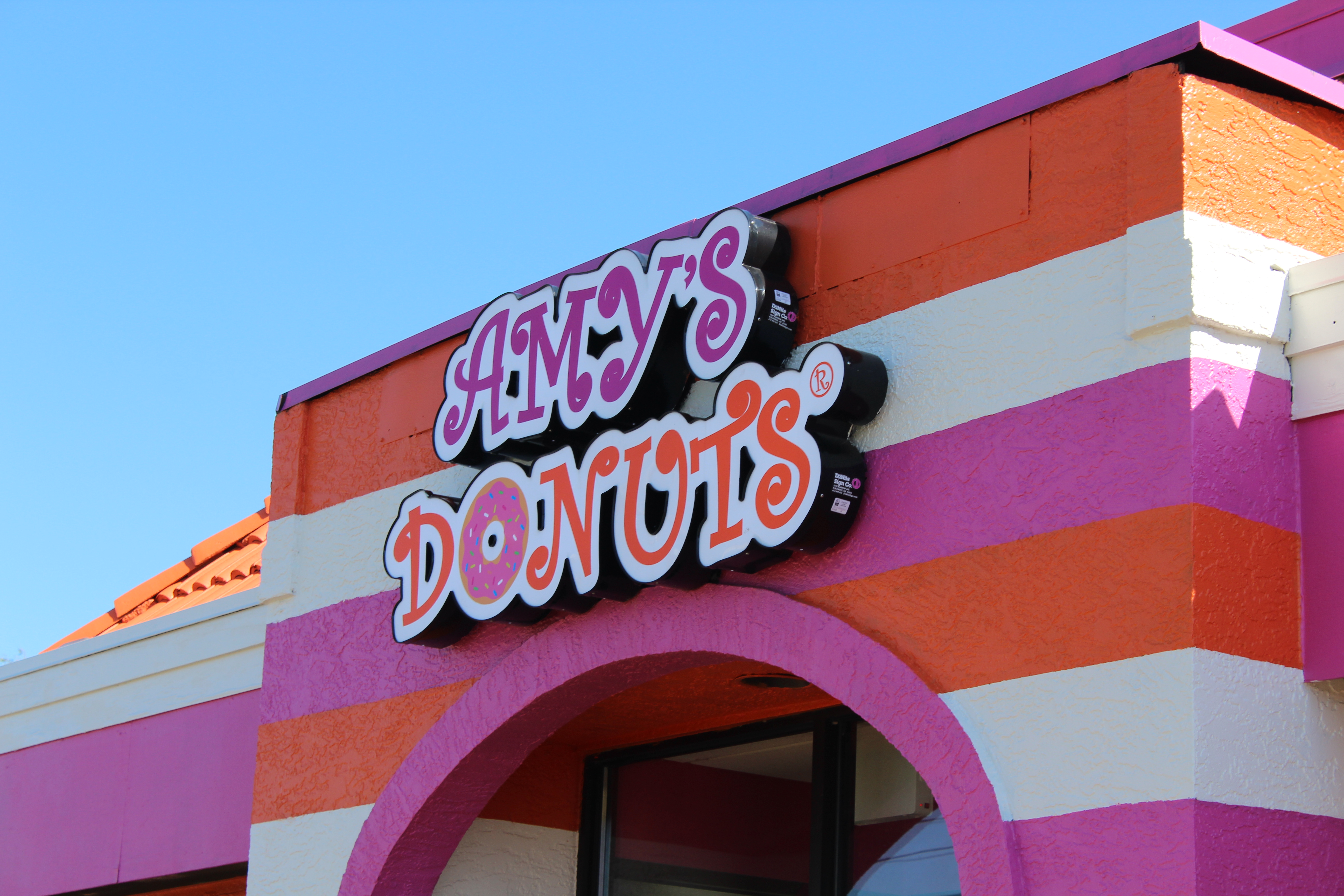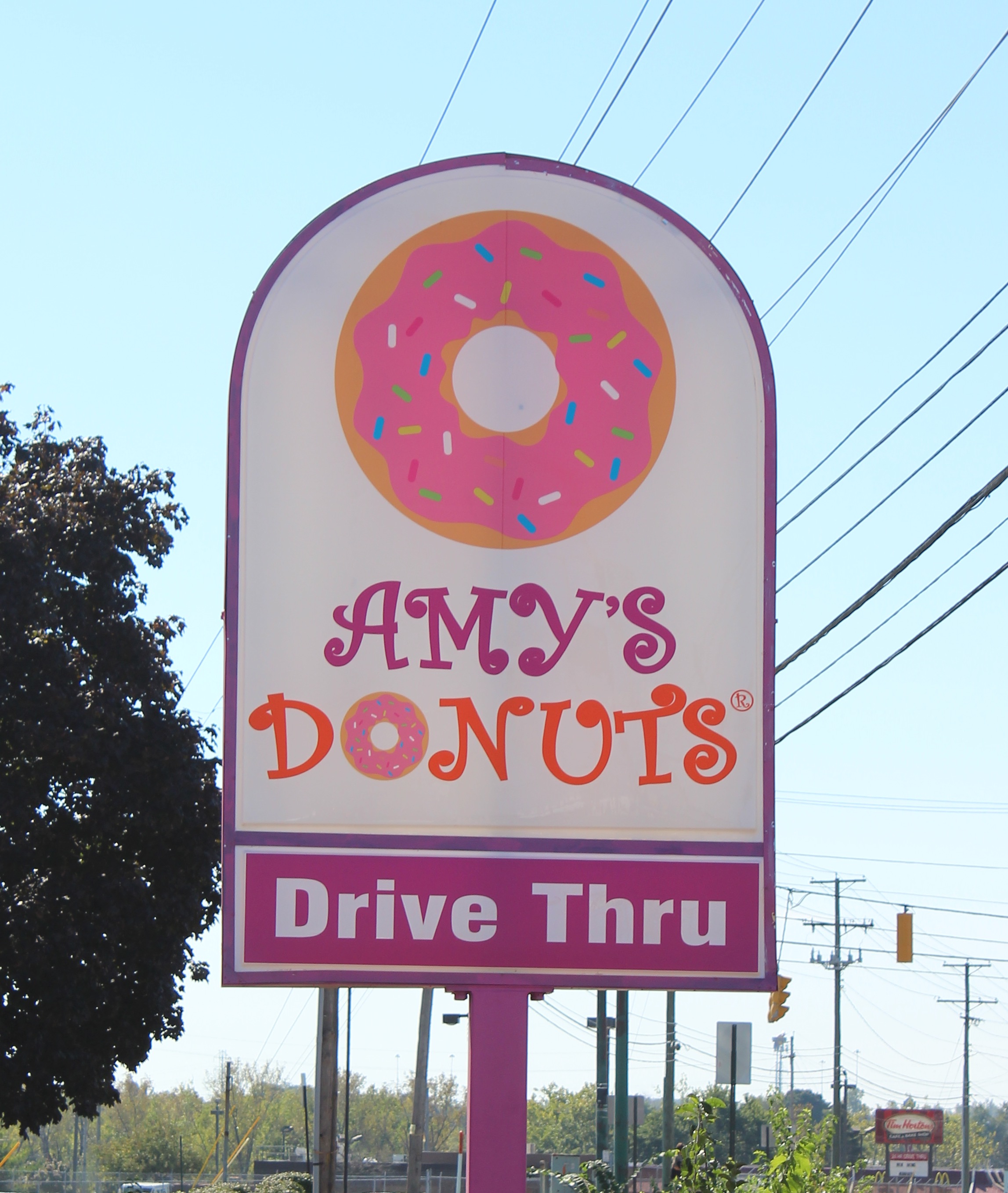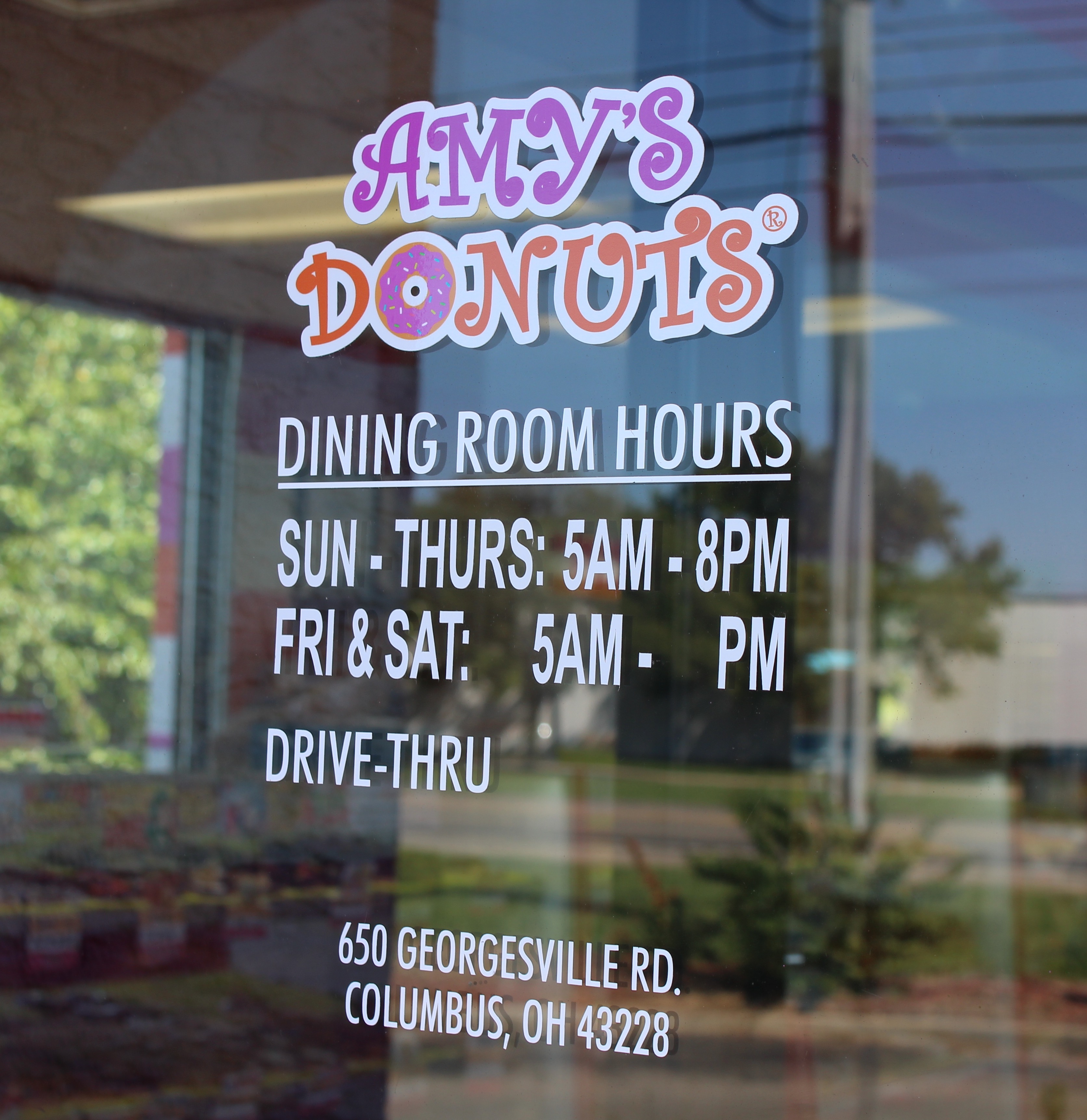 Walking in was a sensory overload – in a good way. The smells. The colors. The warm smiles. The decor. The vibe. Everything was perfect. They offer a full range of creative donuts, from a plain cake donut to a variety with toppings such as oreos, gummy worms, fruity pebbles, coconut, lucky charms, peanut butter, fresh fruit and more. I love the spin they're putting on the classic donut. Everyone can find something they will enjoy.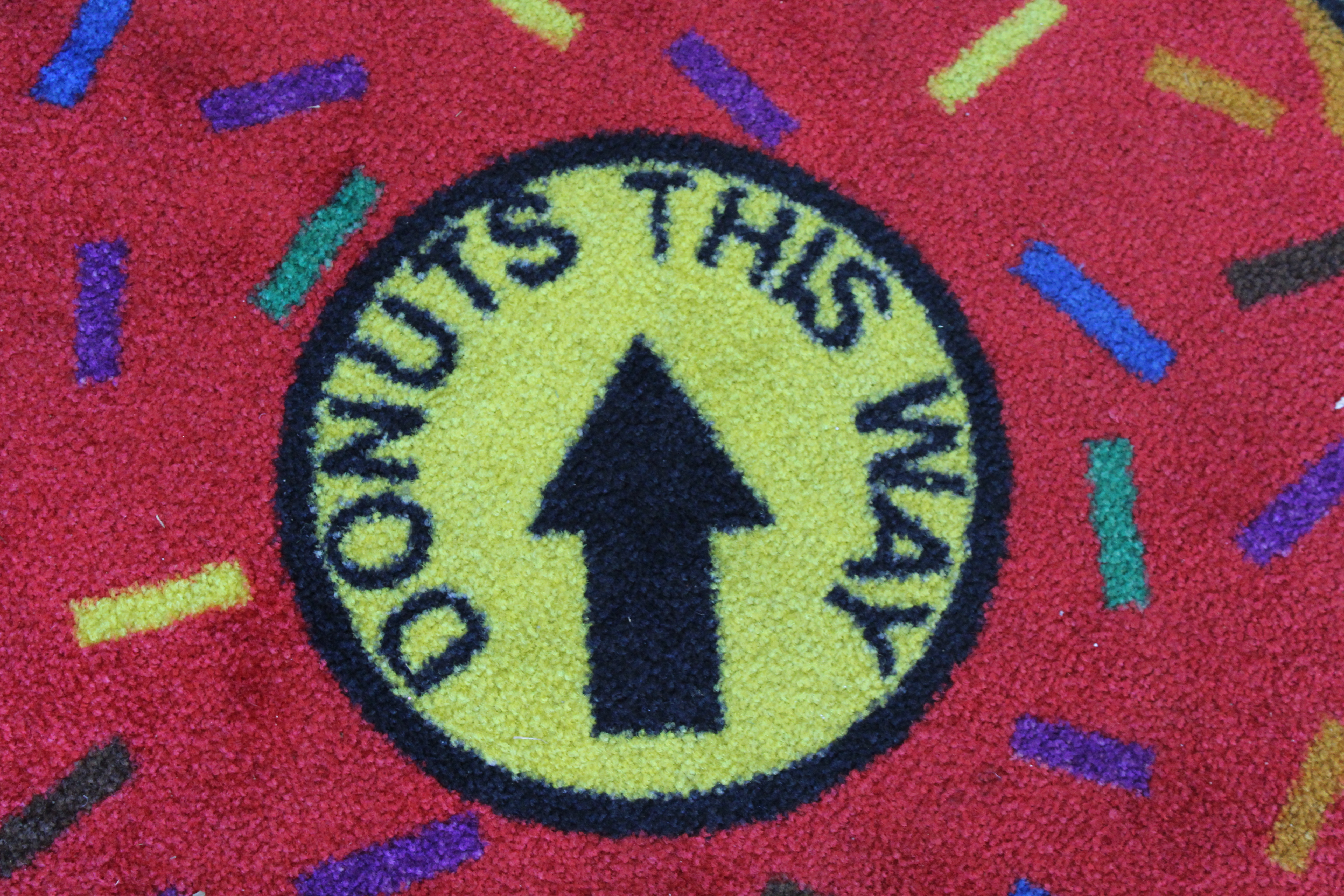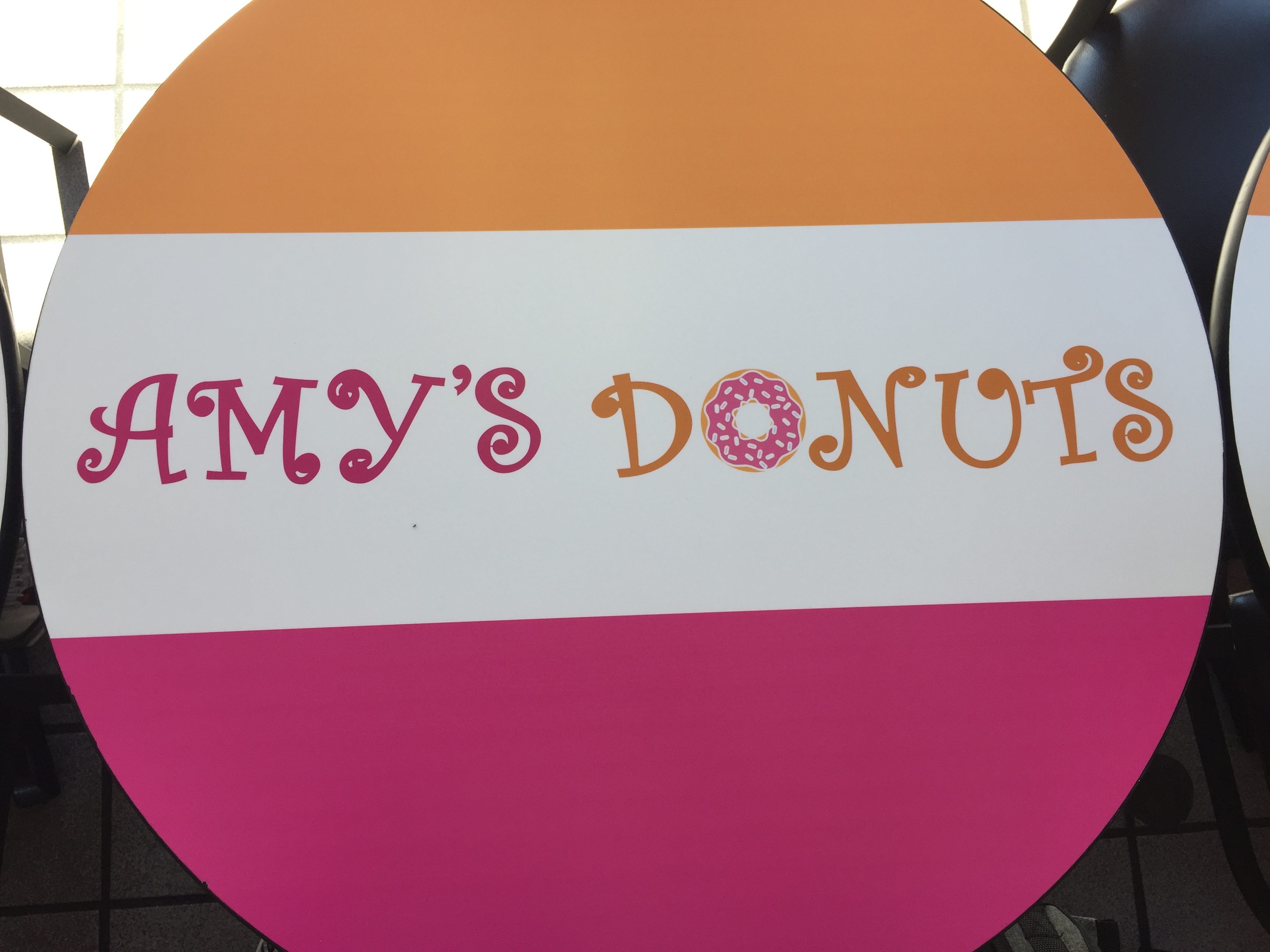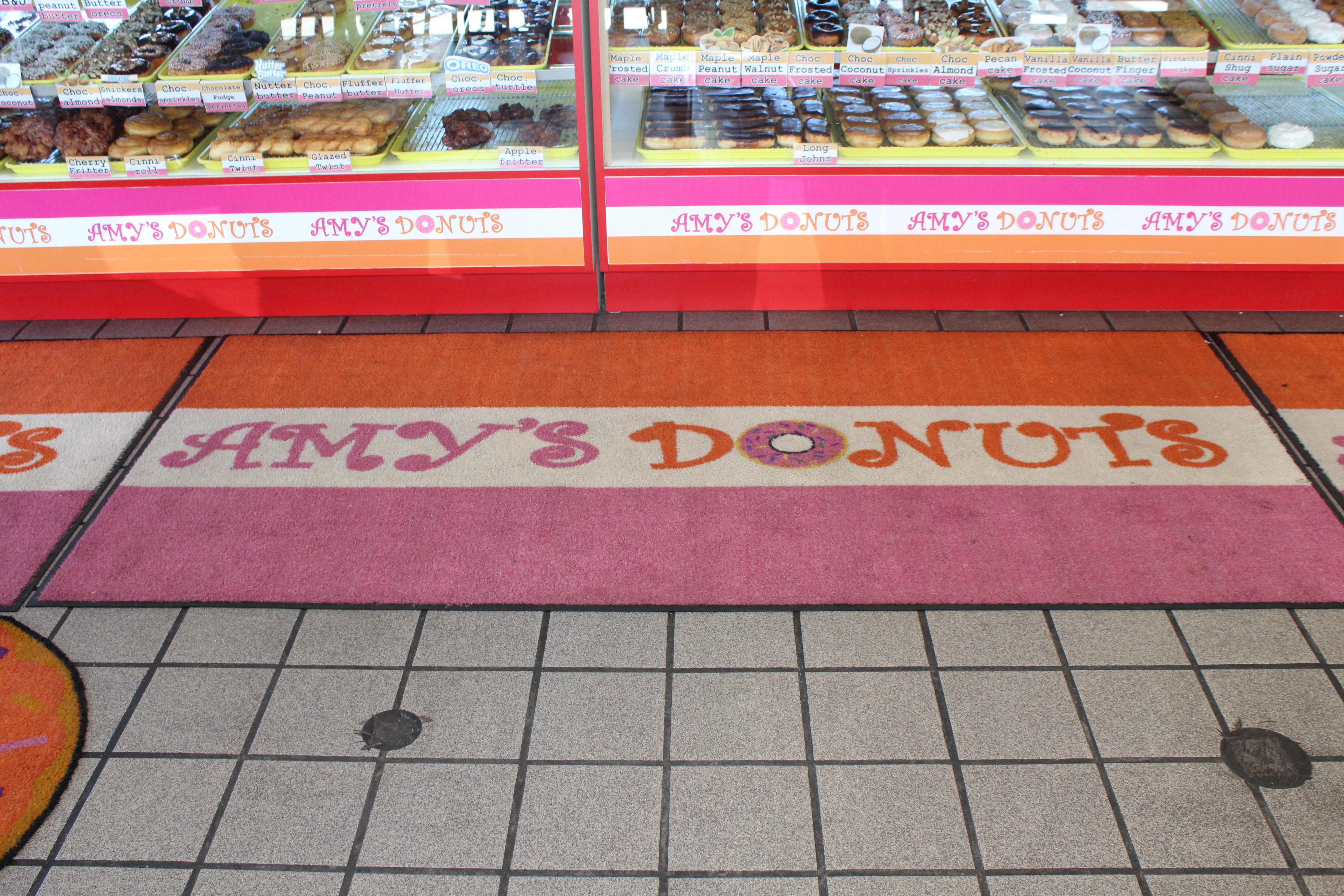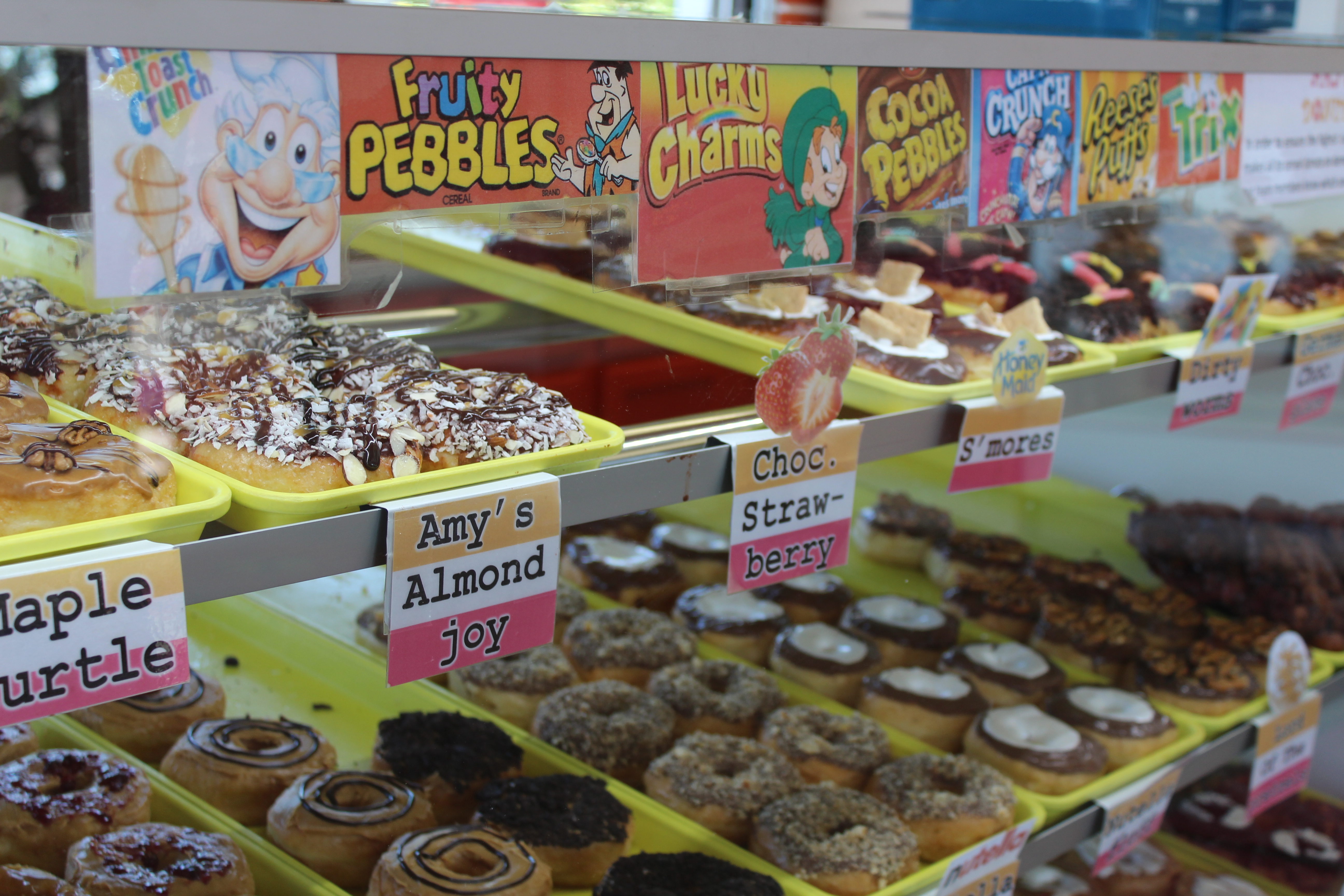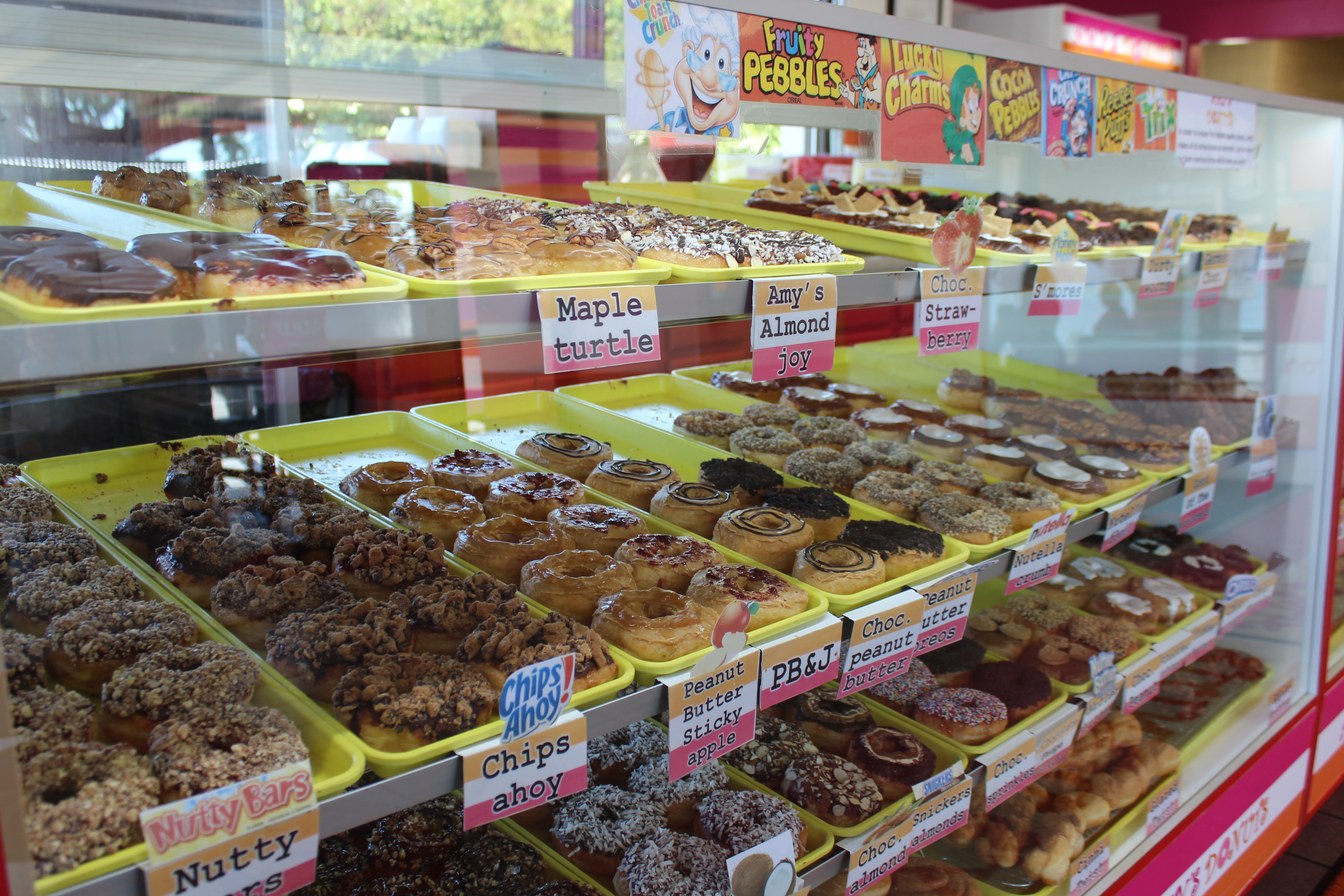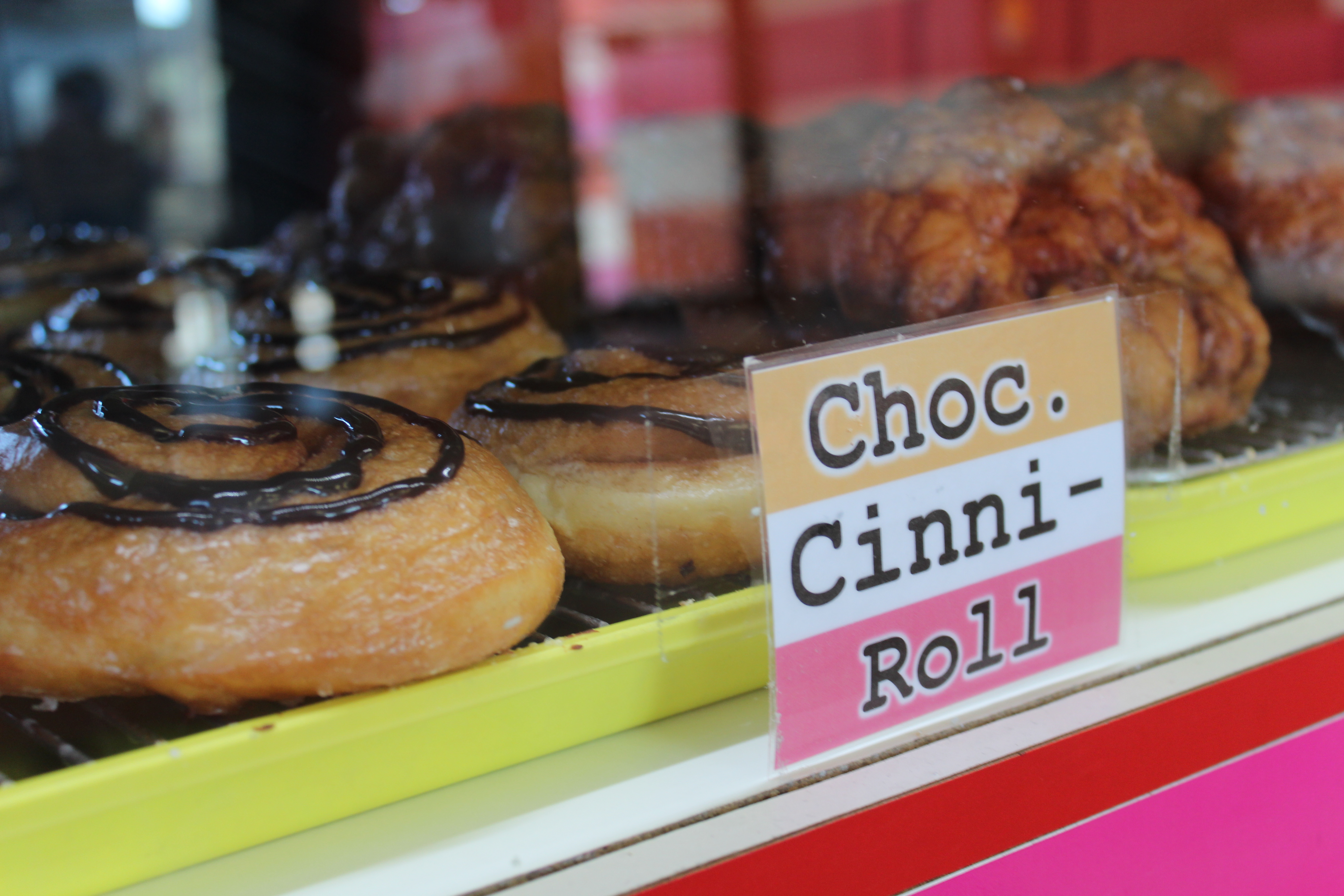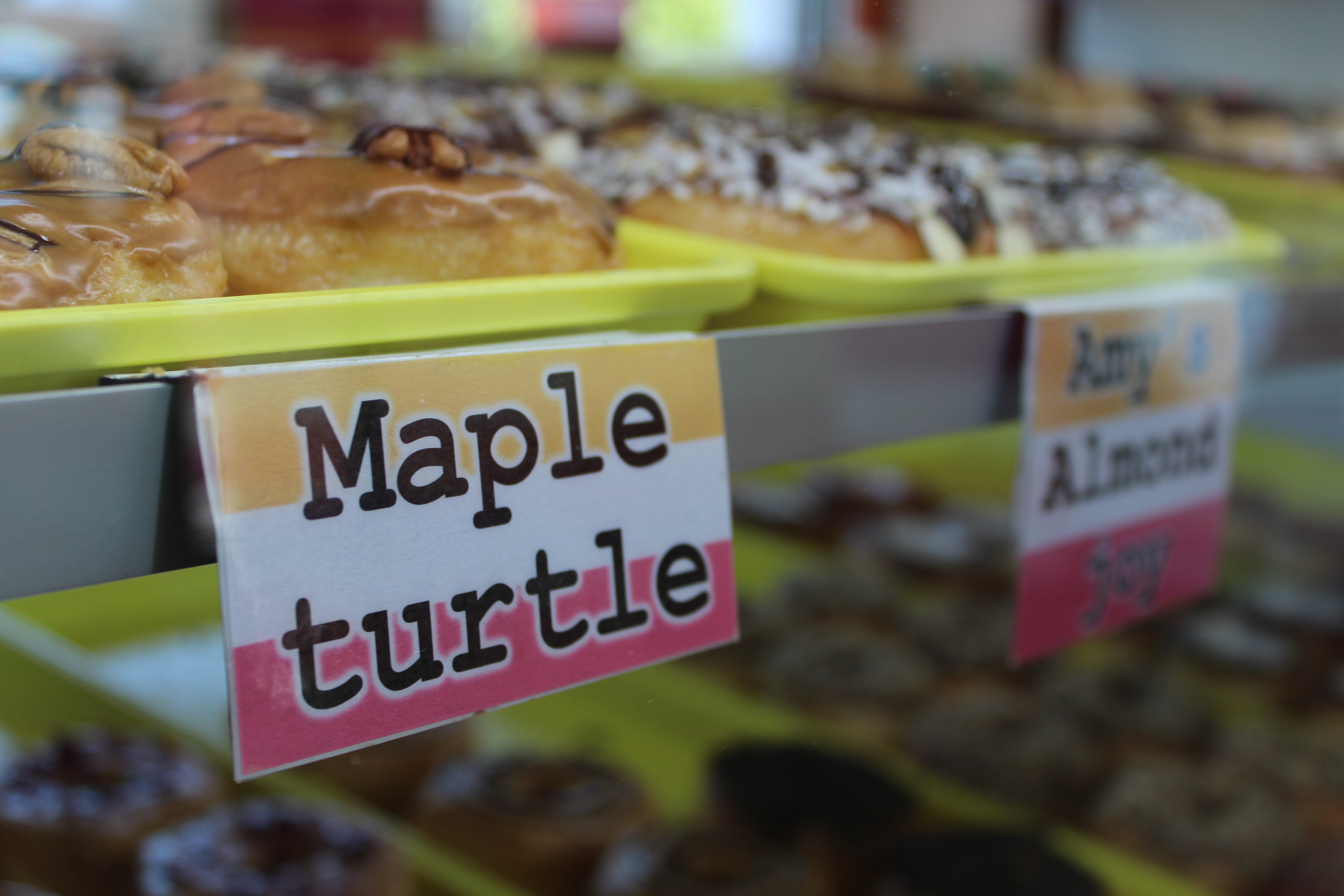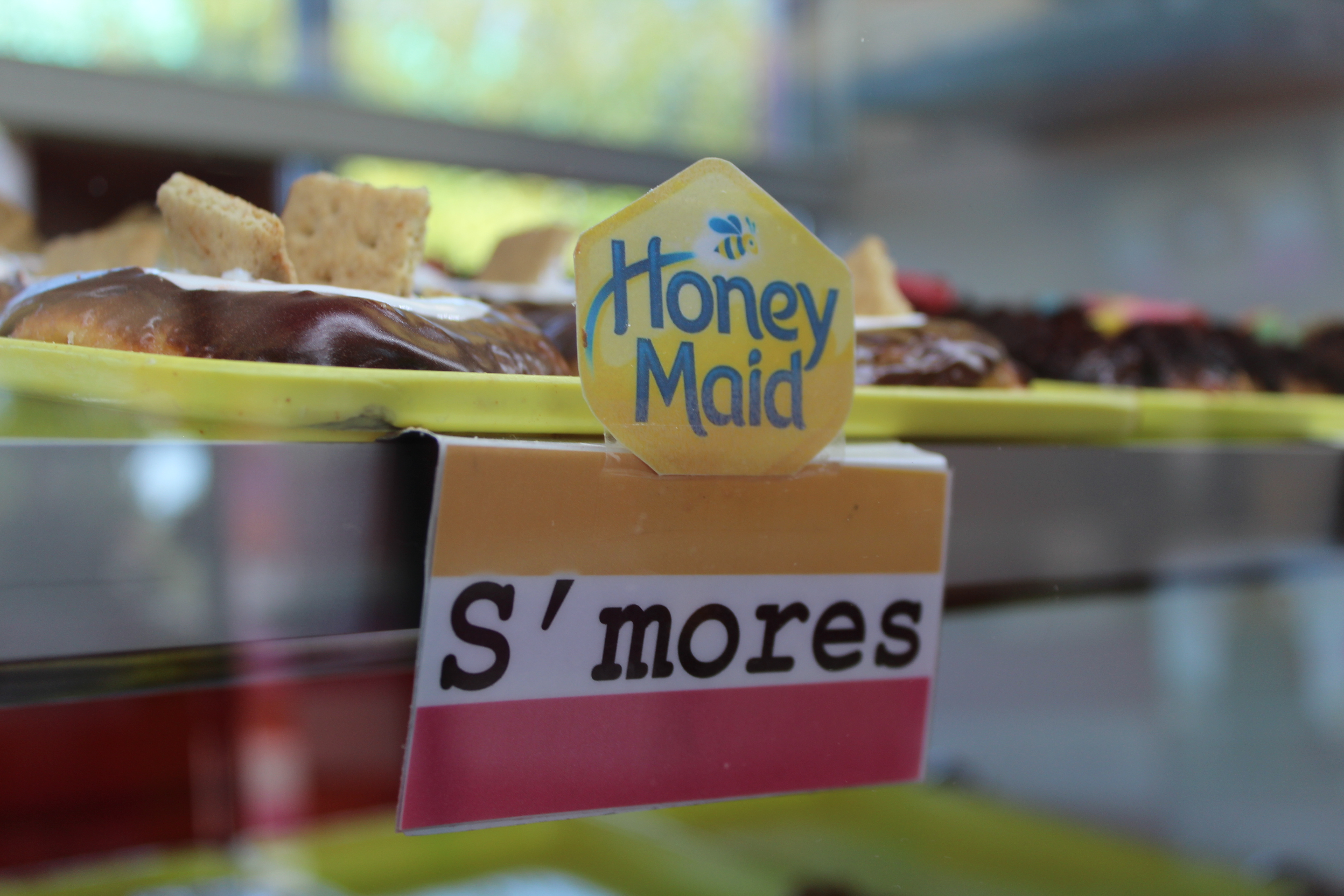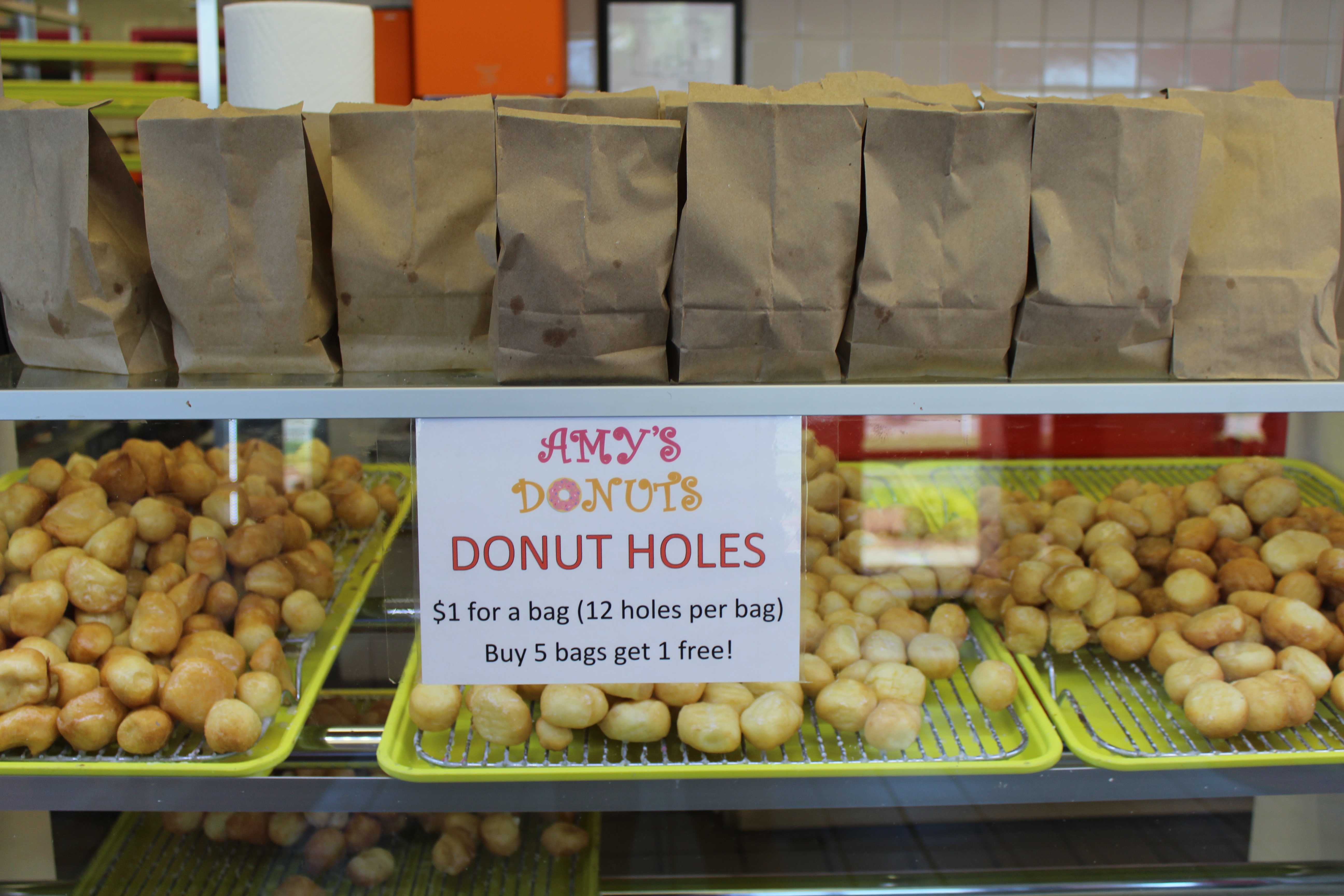 When I found out they did field trips, I instantly emailed them and texted all my donut loving friends. It was quite easy to set-up. I emailed them. They emailed me. We picked a date. We confirmed the date. That was it! VERY EASY. You can email them right from their website or call.
When we walked in, they had our tables set up. The middle table was filled with icing and toppings – a dream! Their were also two donuts at each chair.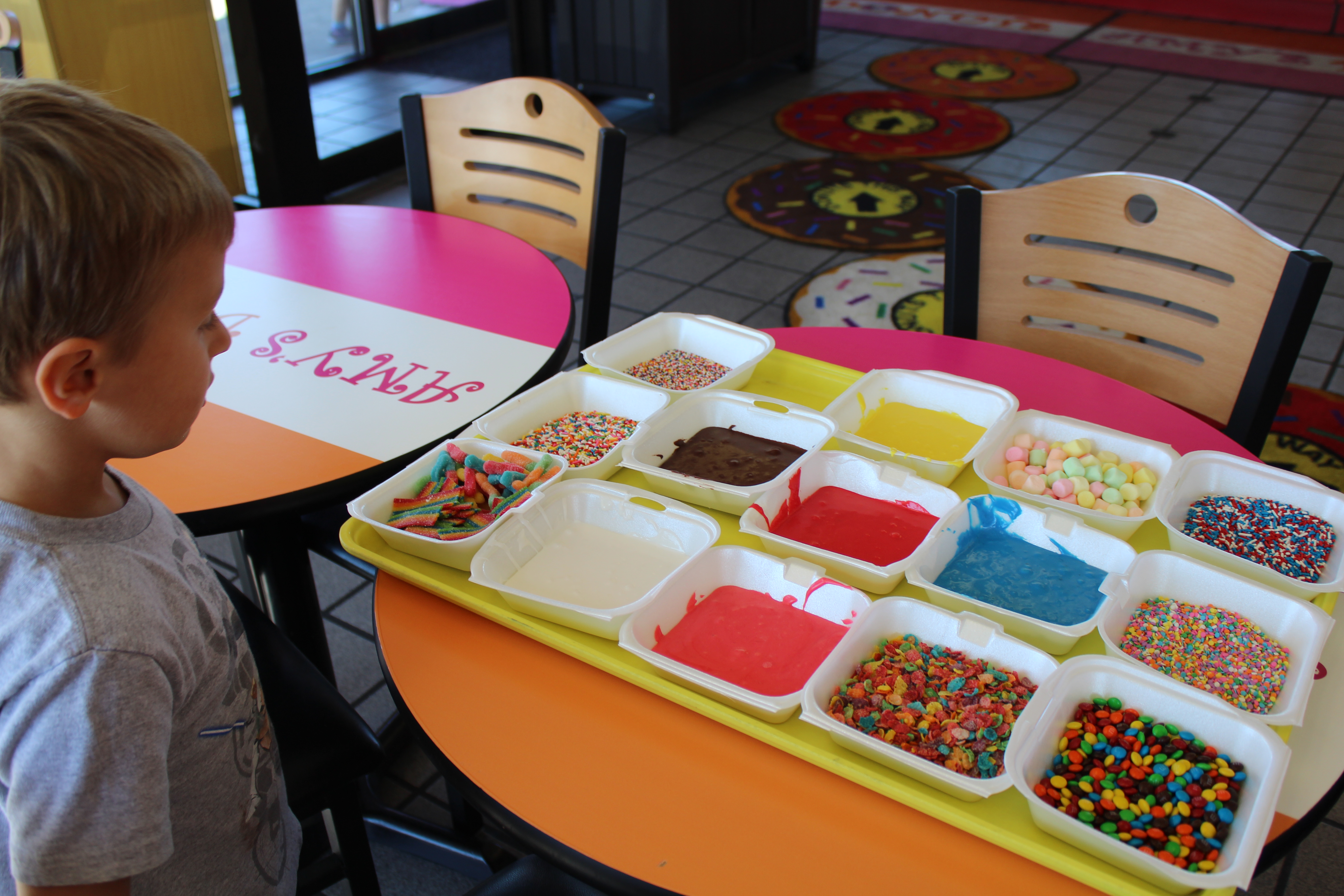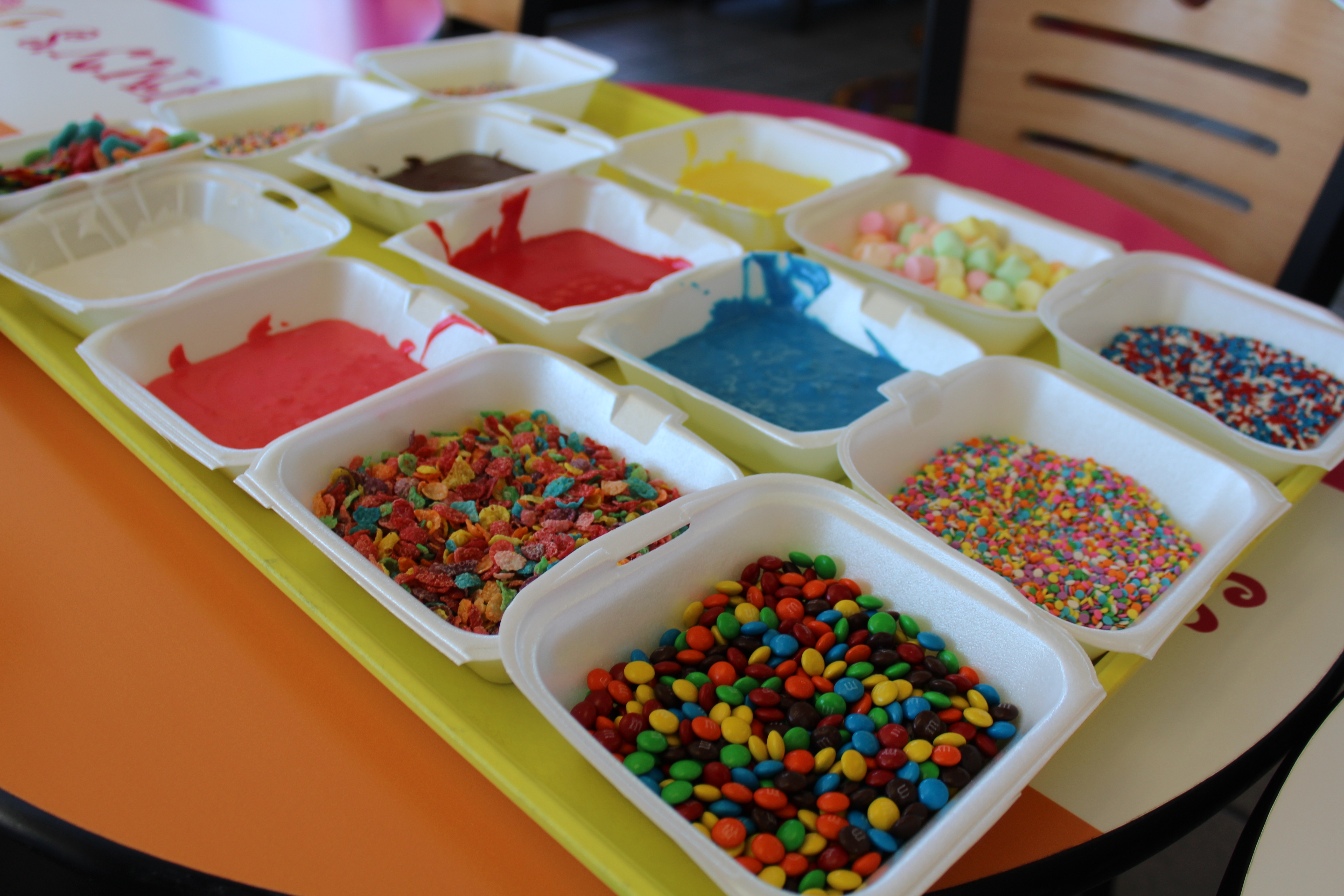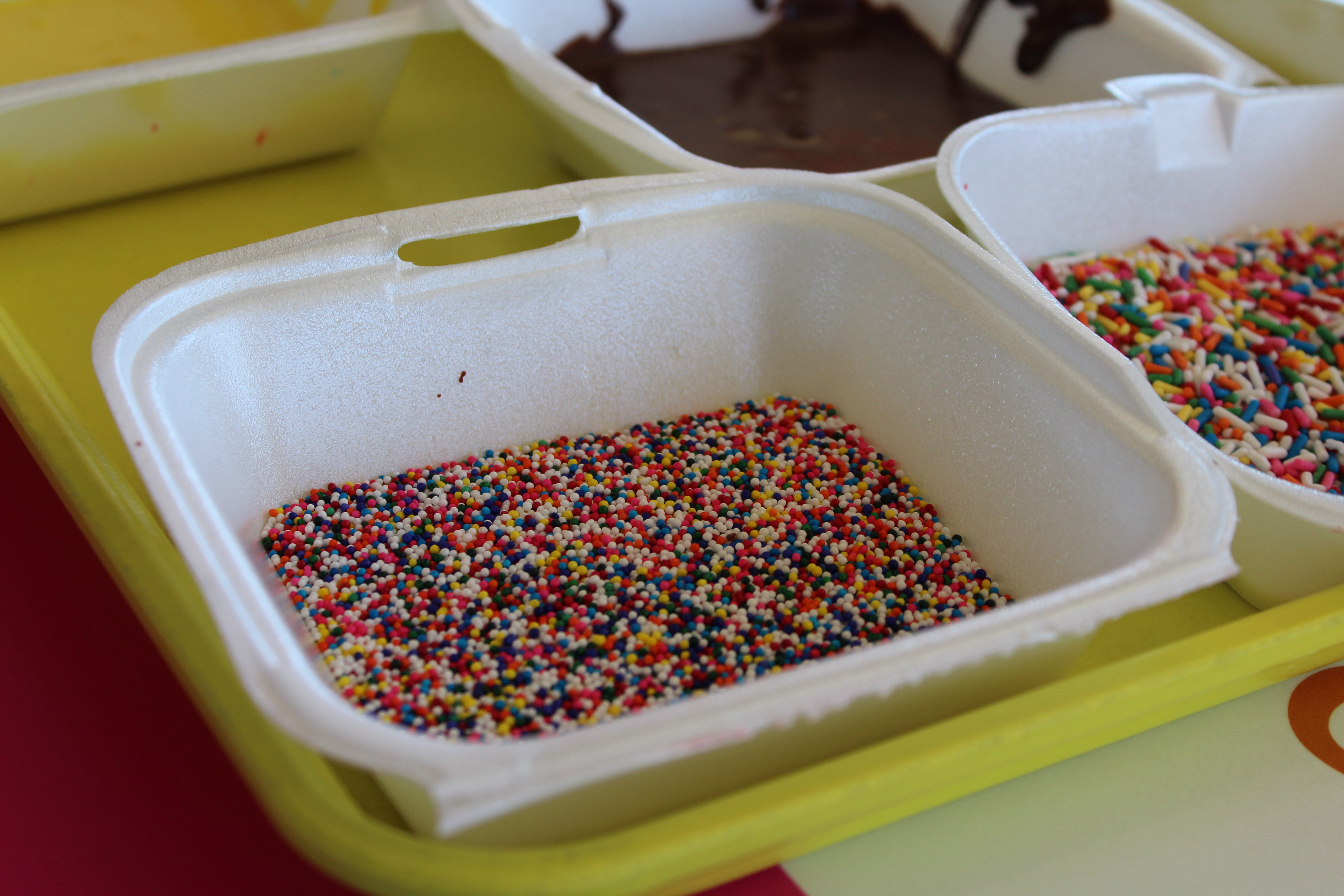 The first part of the trip was to learn how to decorate the donuts.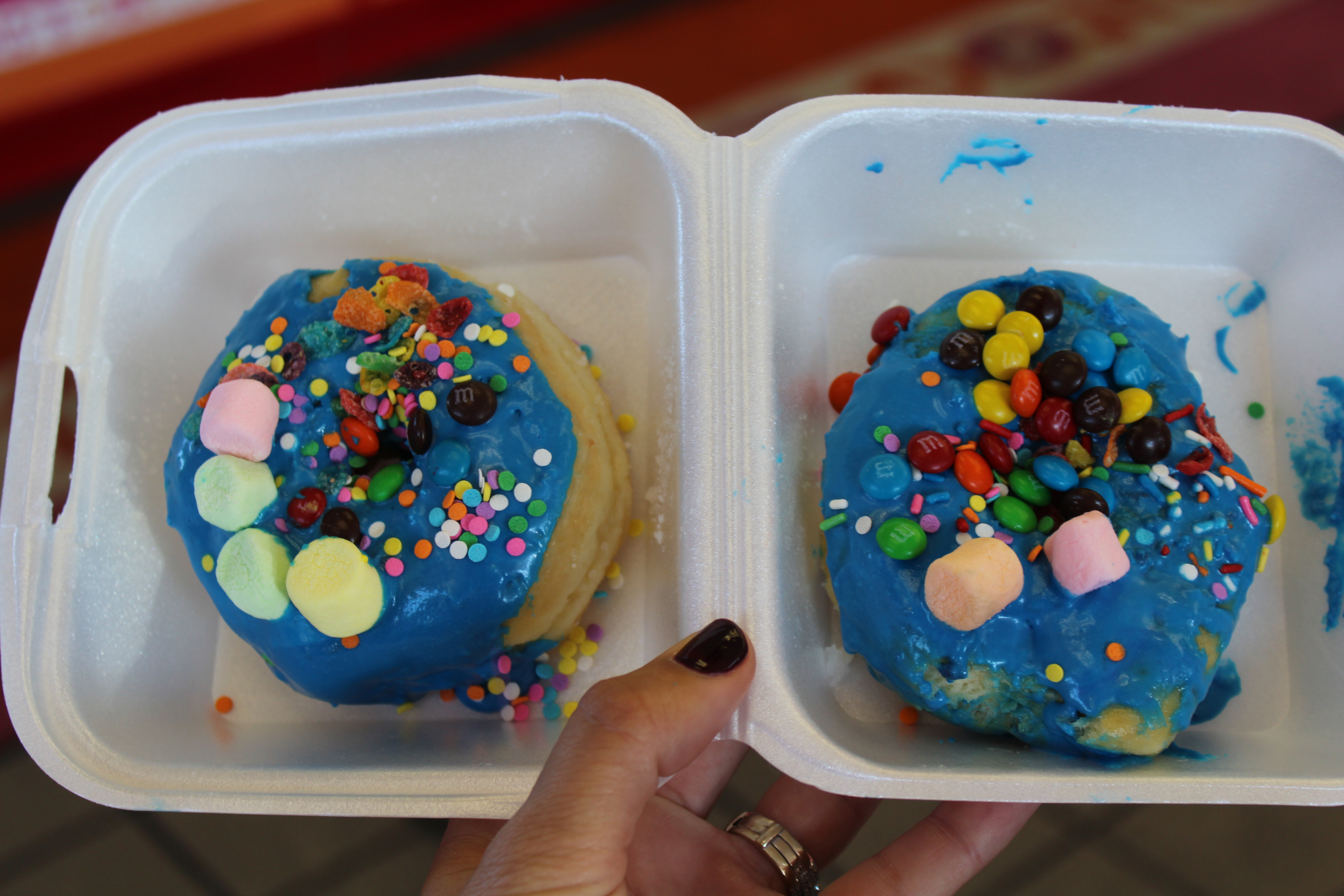 After decorating their donuts, we headed back to the kitchen for a tour. First step? Rolling out the dough!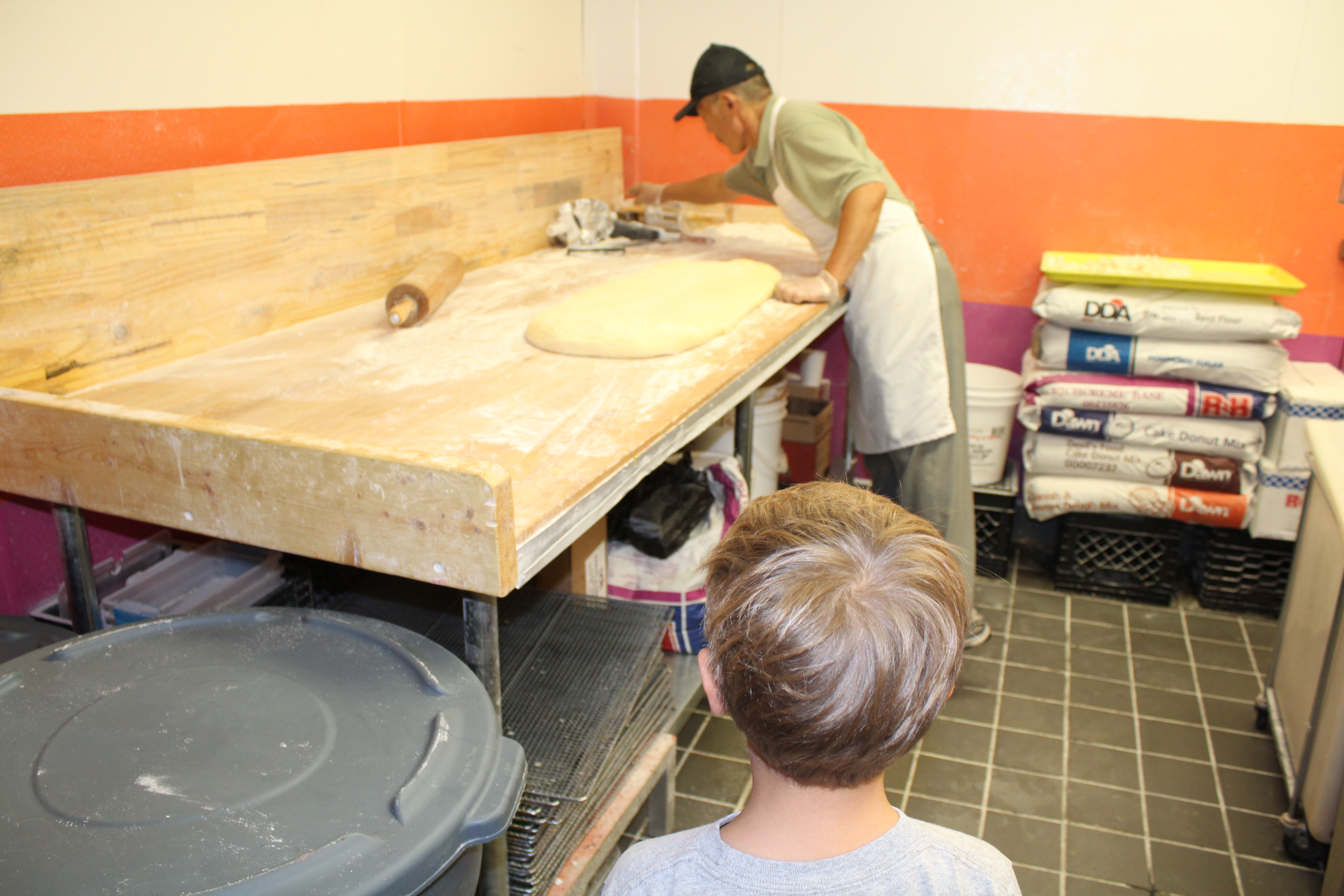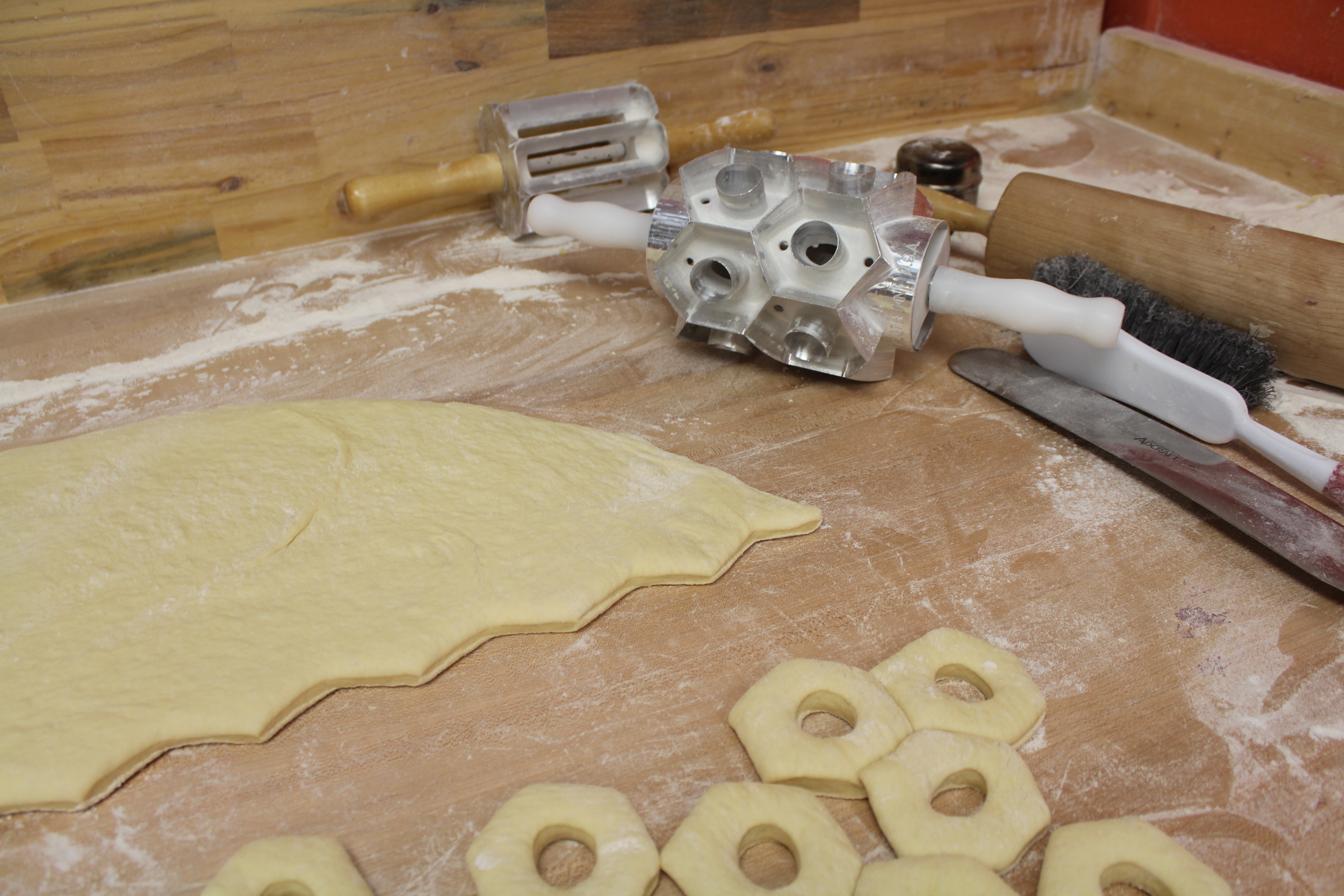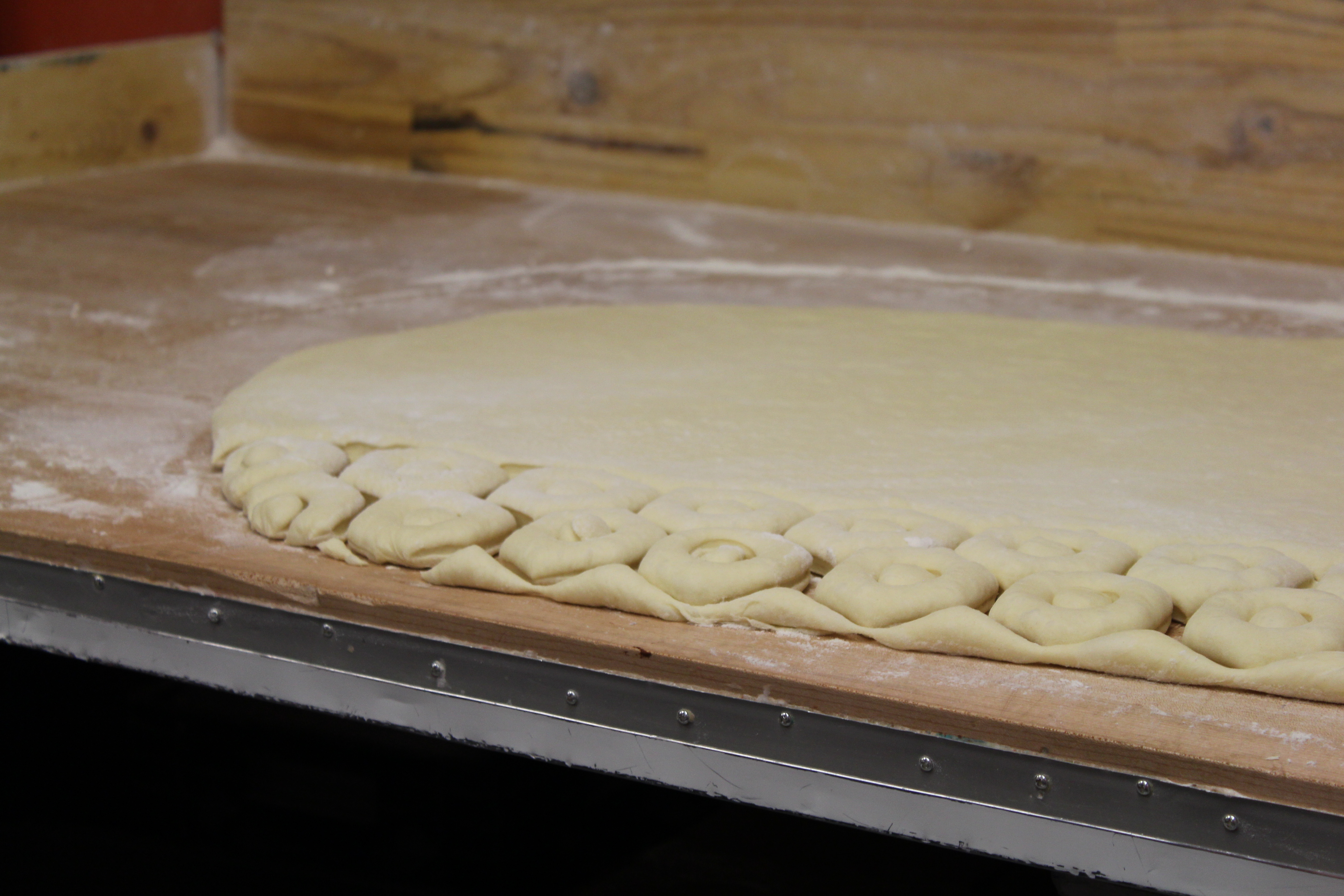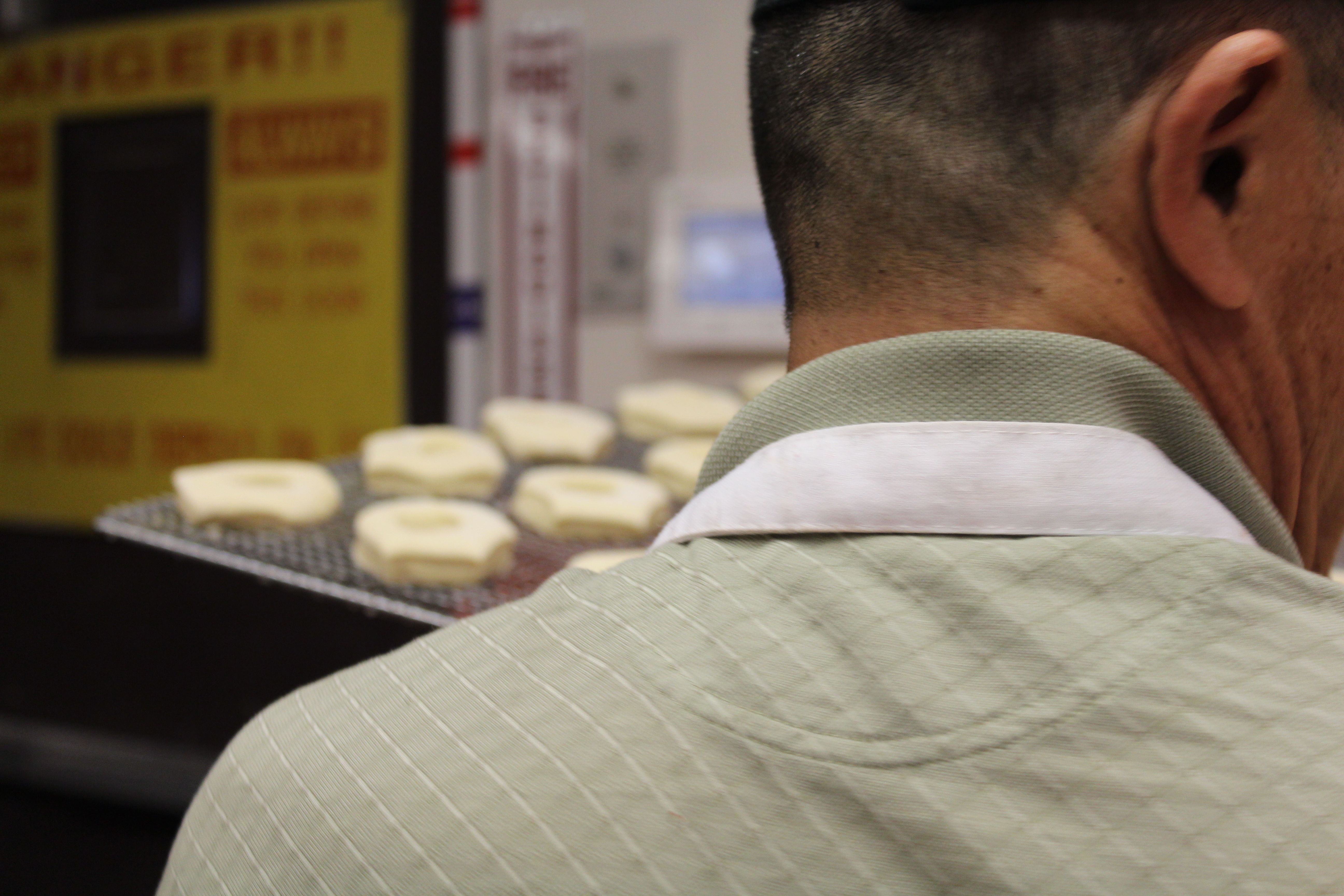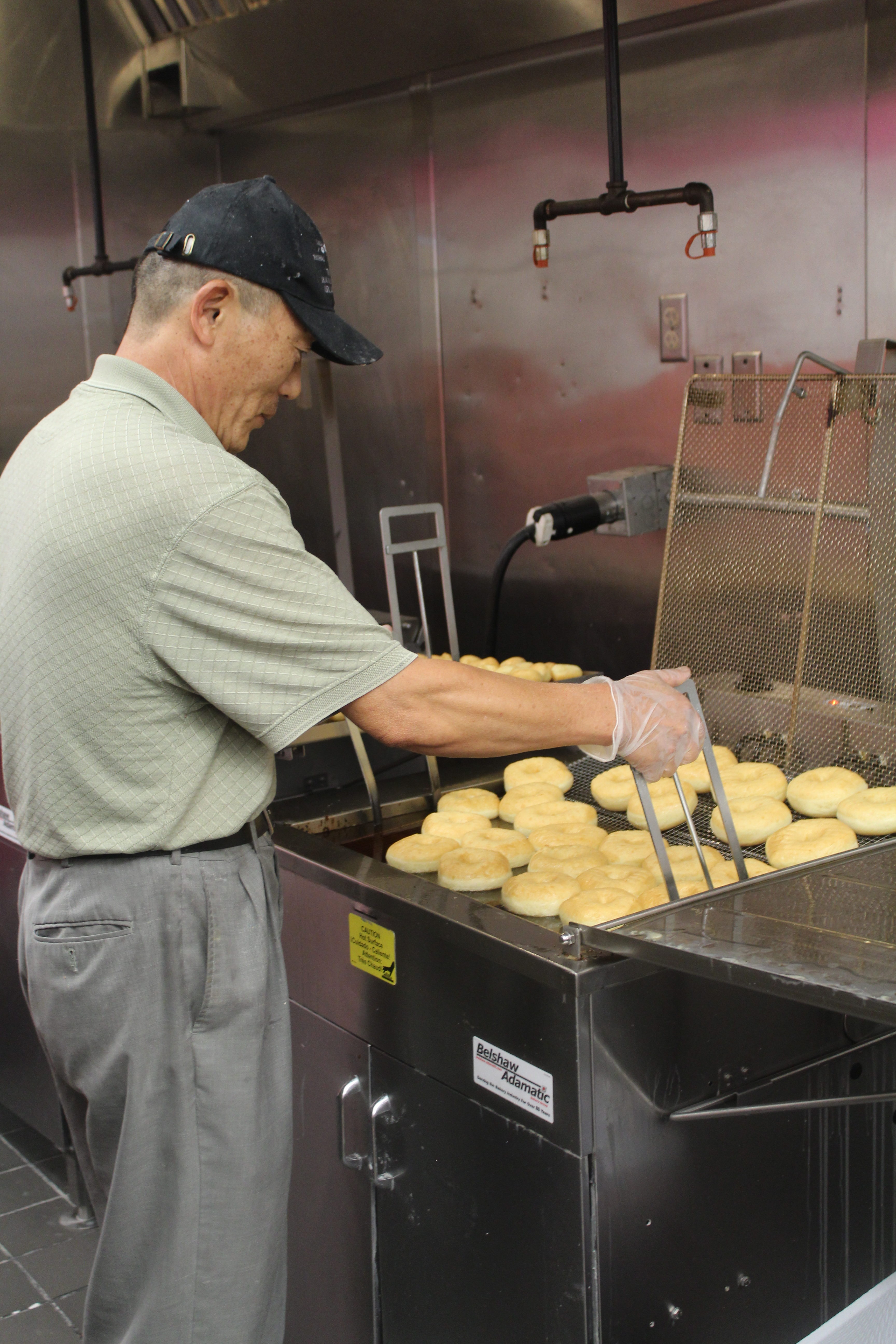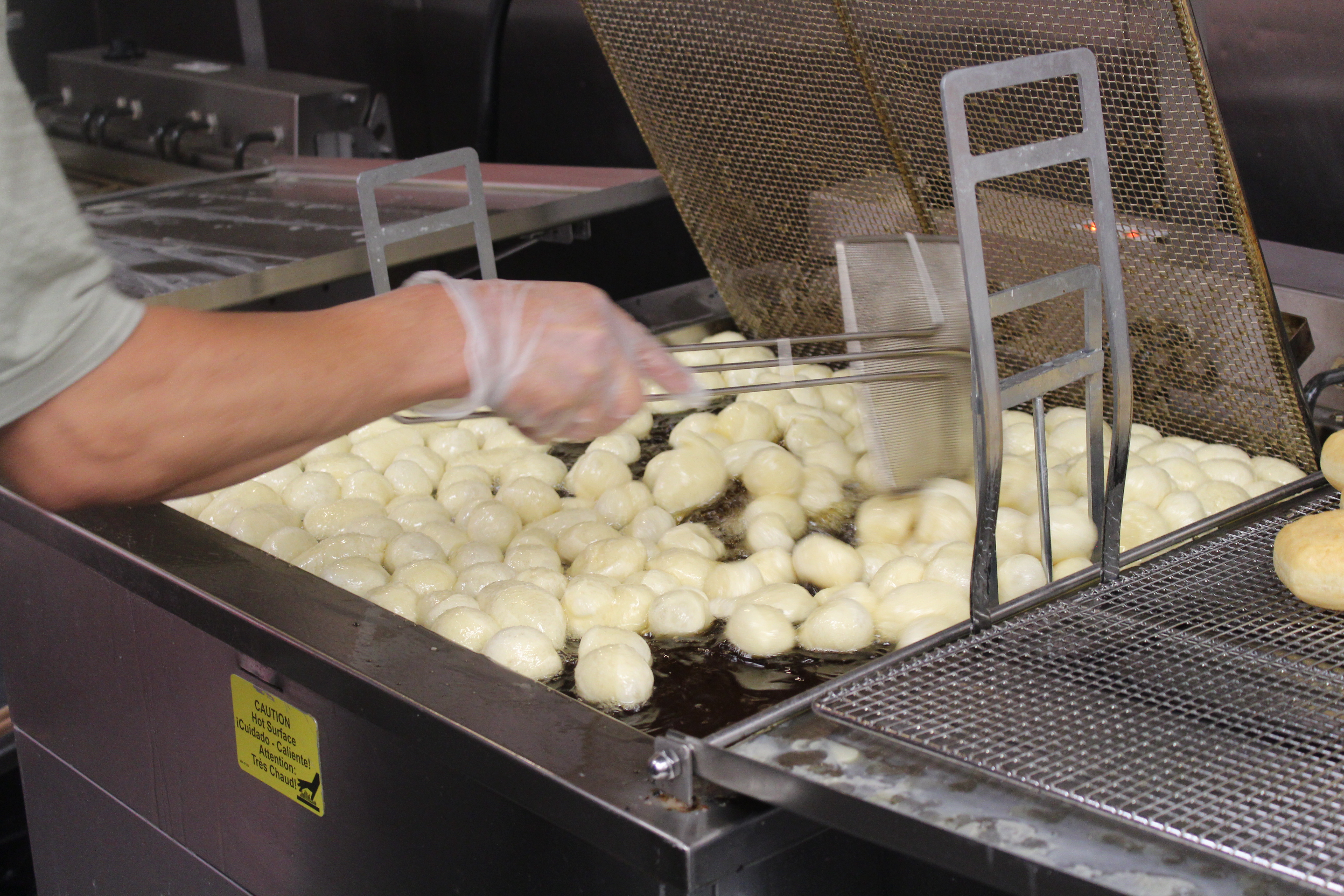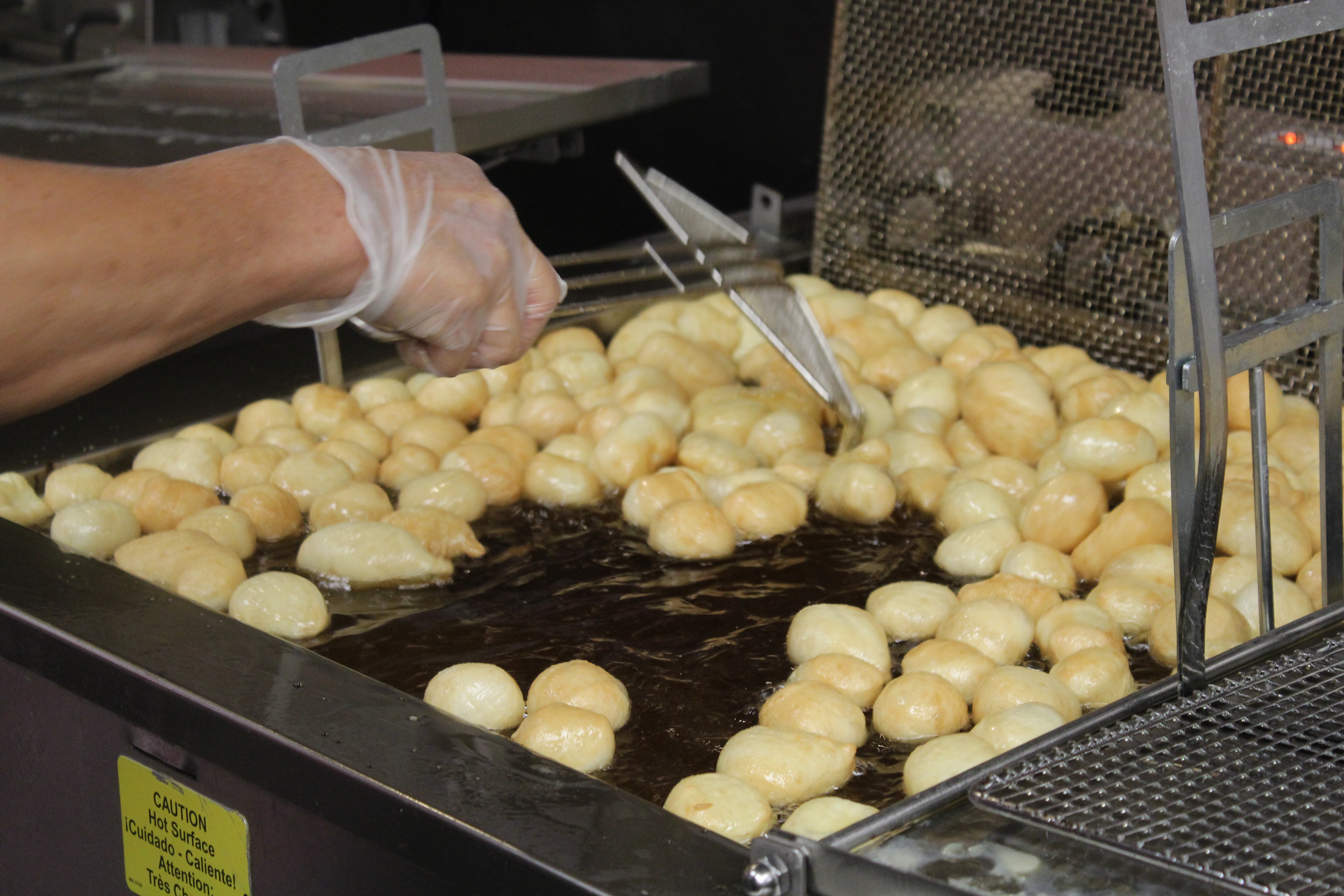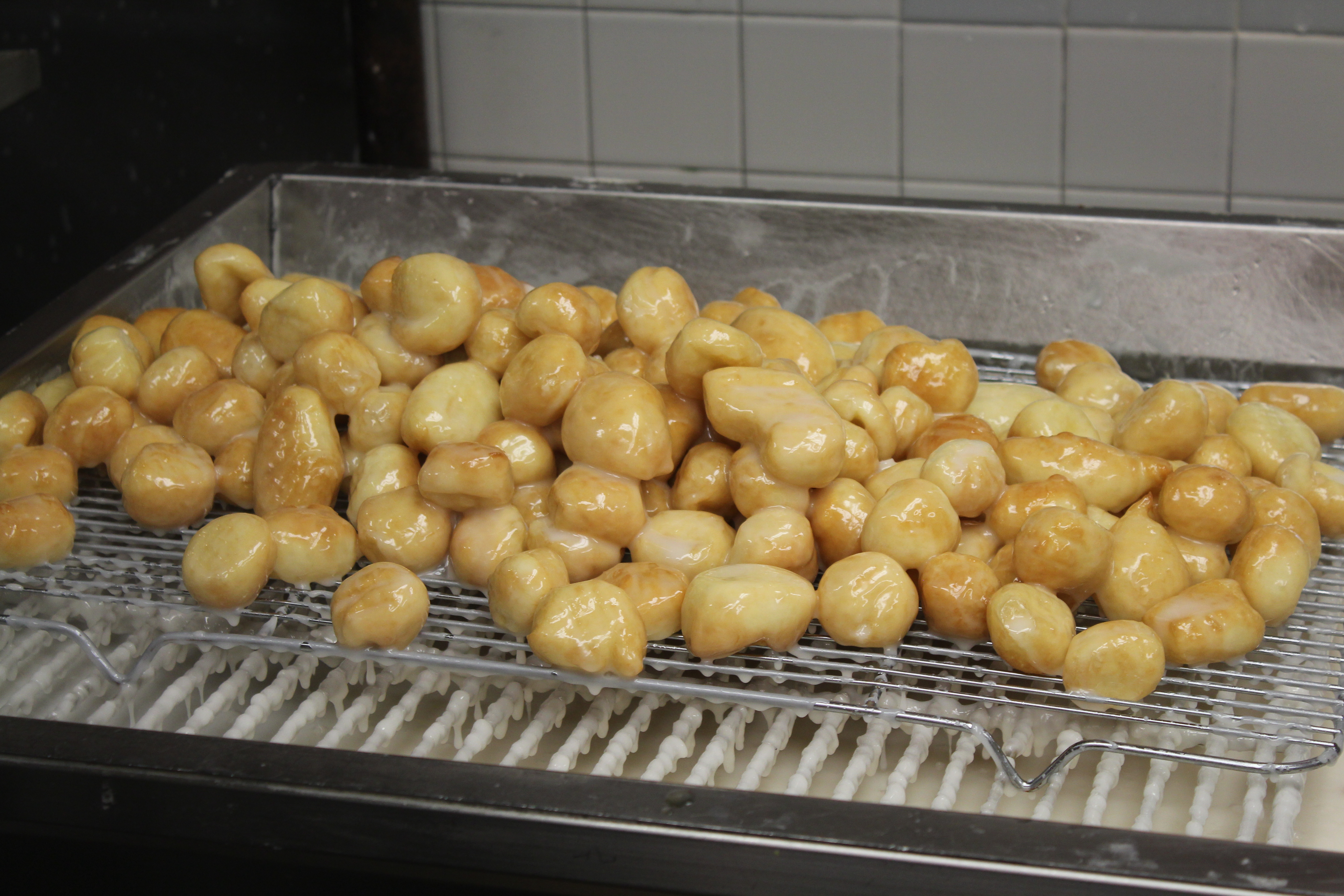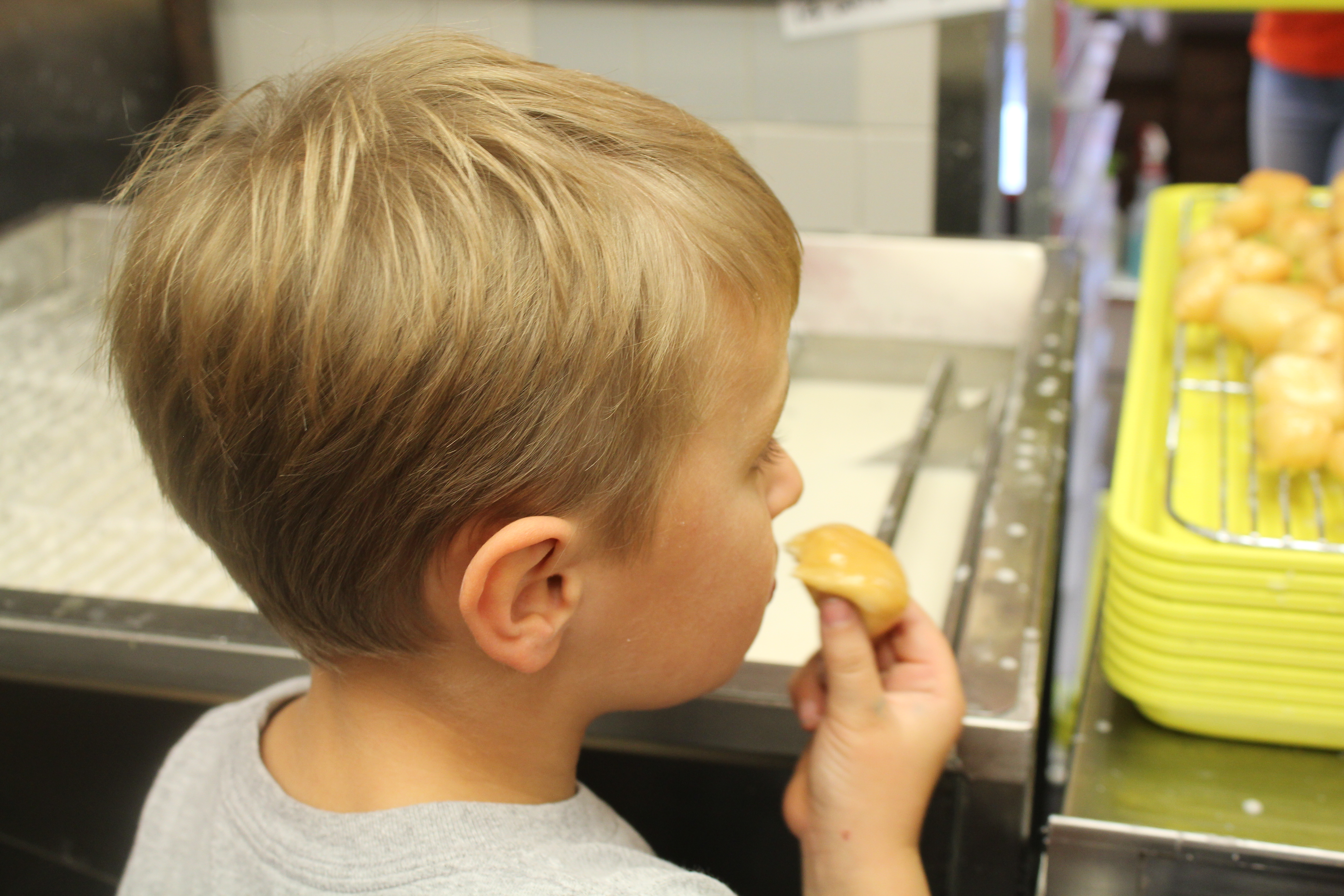 After we watched how they made each of the donuts, we headed back out to our tables. The kiddos were able to finish decorating if they wanted or they could EAT them, which is what I chose to do. I mean L chose to do. 😉 It was a GREAT trip, very kid friendly. Oh, did I mention it was FREE? Well, minus the dozen donuts I bought, but, that was a necessary purchase.
We LOVED Amy's Donuts. Everything was wonderful. I highly recommend the field trip for your kiddos.
---
Address| 650 Georgesville Rd, Columbus, OH 43228
Hours | Sun-Thu 5am-8pm | Fri & Sat 5am-10pm
Phone | 614.641.7721
---