My husband and I are adventure seekers who love exploring everything that Ohio has to offer. One of our favorite places to go is Hocking Hills. Located in southeastern Ohio, about an hour's drive outside of Columbus, the area is filled with impressive scenery, incredible caves, beautiful trails and new to us – they are the canopy tour capital of the Midwest.
Growing up, one of my favorite movies EVER was Tarzan. I thought it was so cool how he could glide through the trees with the animals. You can imagine how excited I was when I was contacted to come check out Hocking Hills Canopy Tour. I instantly felt like my inner kid dreams were coming true. I was going to get to experience being Tarzan in real life.
Without hesitation and going off of my dream to be Tarzan, I said yes right away. Wait – I would literally get to fly through the air. What was I thinking? I'm not Tarzan. I'm not Jane. I can't even go on a roller coaster without feeling sick. As you can imagine, on the way down, my nerves started to get to me. However, they were soon calmed when we arrived and met our tour guides, Leif and Janna. They both had a fun and light personality, assuring us that we would be safe the entire time.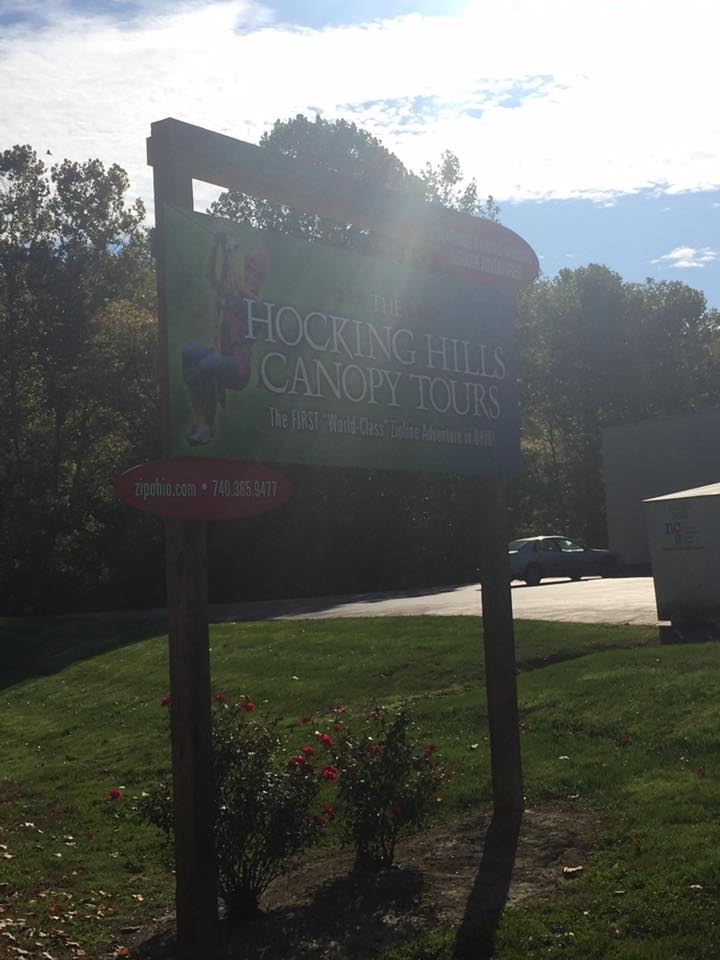 We chose the "X" tour, which is also called their "X-treme" Zipline Tour!
"The "X" TOUR is a 2.5 to 3 hour, professionally guided, "X-TREME" zipline tour. A hybrid course design, using a combination of trees and towers (with stairs), this cross-country style zipline boasts 11 zip lines that showcase many amazing Hocking Hills features. You'll sail above the rolling hills, zip into a hidden recessed cave, and cross the scenic Hocking River two times. This "X-citing", "X-hilarating", "X-treme" zipline tour will be sure to feed your adrenaline addiction!"

Did you know Hocking Hills Canopy Tour is a world class zipline adventure tour. What does that mean? It means many things. One, it is beautiful . Throughout the course, you are immersed into the natural beauty of Hocking Hills. We soared over and through sandstone rock cliffs, recessed caves, Hocking River, a wide variety of plant life and even saw a few animals. Their tour is a true canopy tour. They have platforms that are built into the trees, not just attached to poles. This was one reason I really felt like Tarzan. We were literally gliding from tree to tree. Unlike other tours, everything is very interactive – including the way that you brake. They use a "hand-brake" system, which allows you to fully participate in your experience. Don't worry – system is backed-up with a guide activated brake if necessary. You won't be hearing, "WATCH OUT FOR THAT TREE!" Safety is the most important thing to them, which is why you start off at Zip School
Zip School is just what it sounds like – school. It is where you learn about the equipment and what you will be doing. They started off with getting our equipment on. They had the gear out for us when we walked over – harnesses and helmets. It looked tricky, but, our guides were right there to help us get it on and triple check it.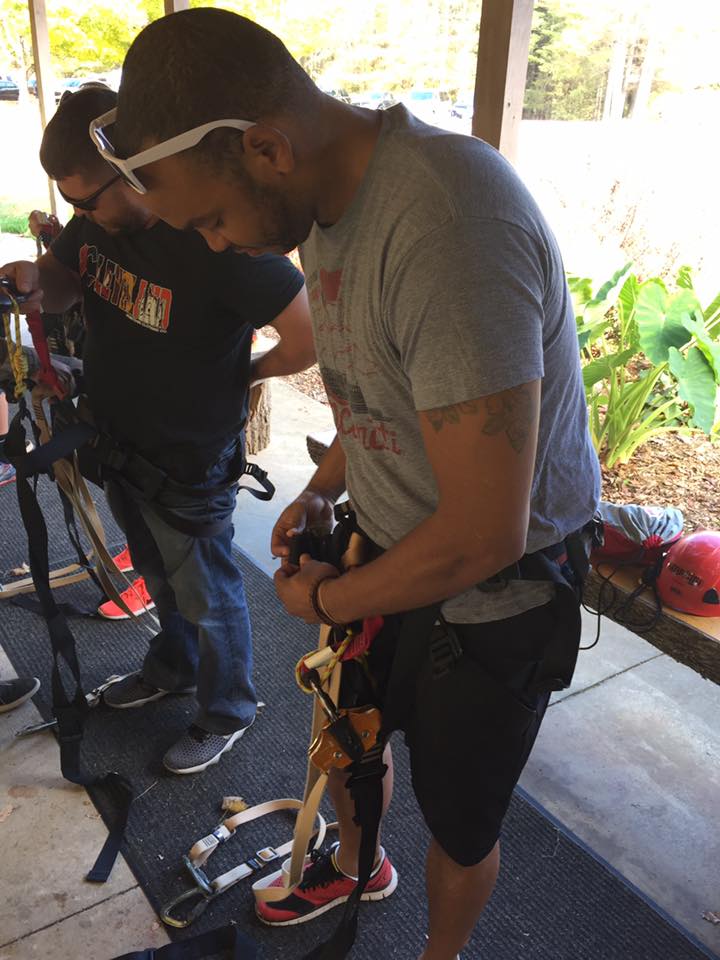 After we got our gear on, the demonstration part of Zip School was up. We each had the chance to zip down a mini line, practice our hand signals and pull ourselves back up.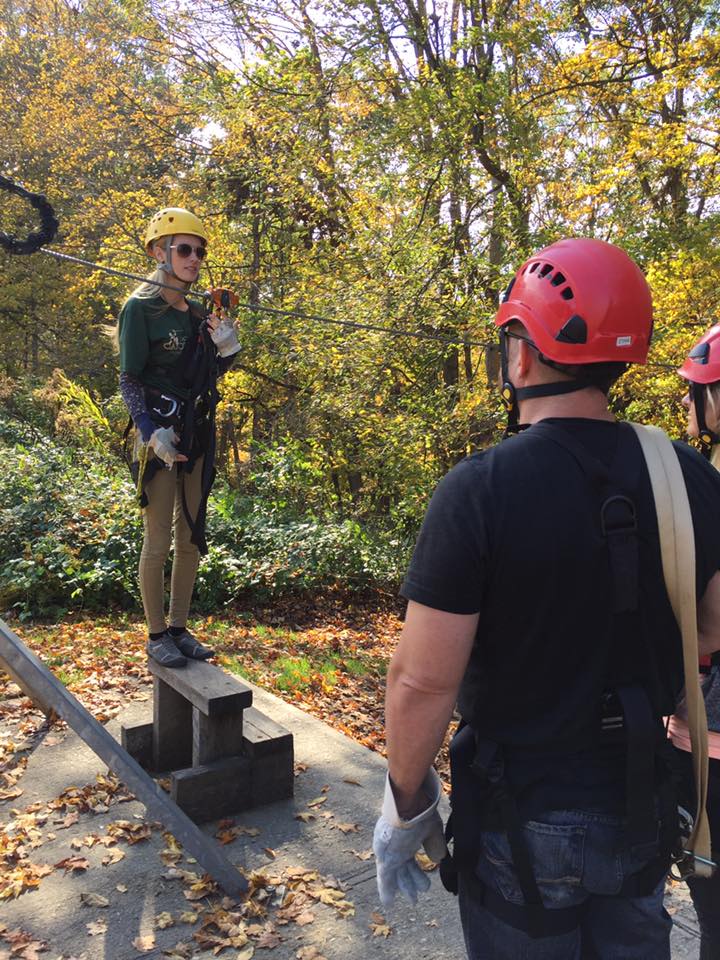 One of my favorite things about the tour were the views – they were breathtaking. Another aspect making them a "world class" tour is the fact that they are ecology based. As mentioned before, the tours truly showcase of the beauty of Hocking Hills. Throughout the tour, our guides shared everything they knew about the local geology and history of the area. Each time we finished a line, we learned something new. Any questions we had, they were able to answer. Bonus: their canopy tour course was designed and built to protect the trees and surrounding area.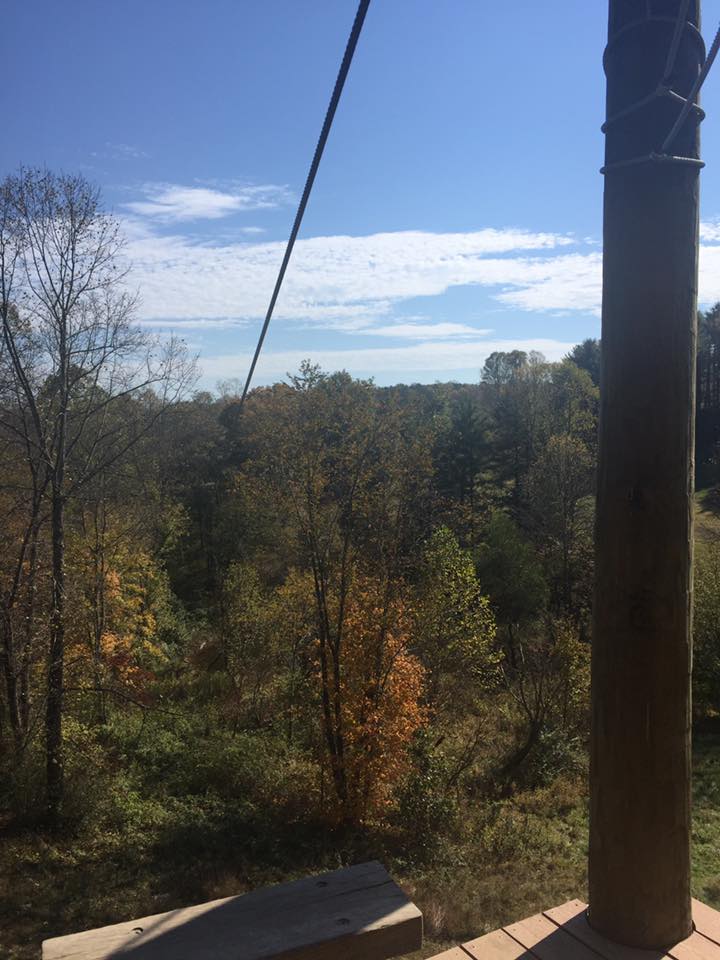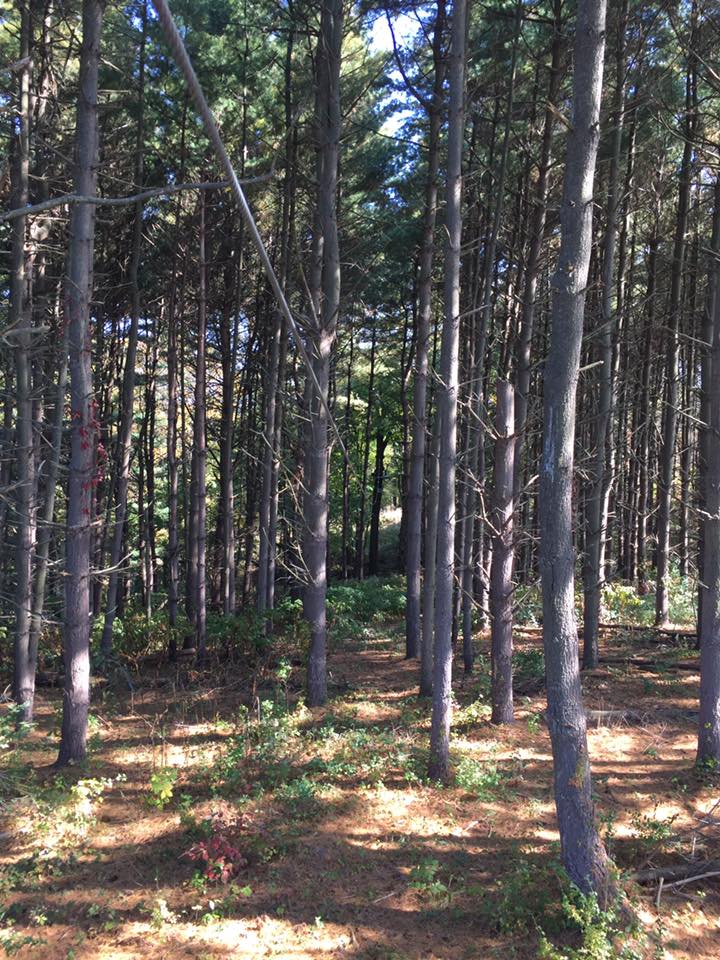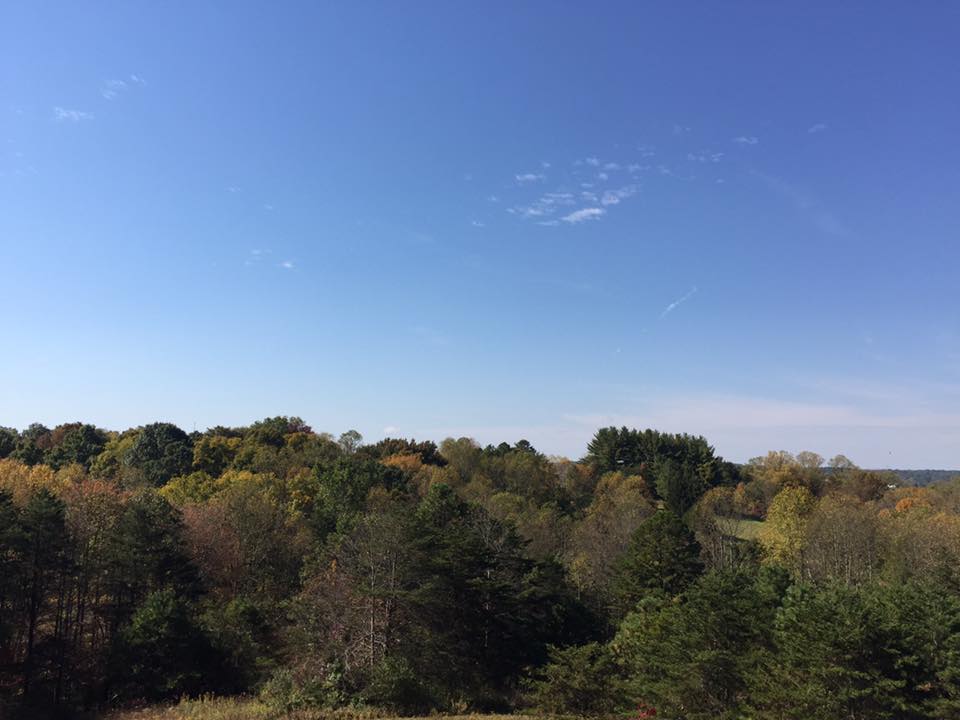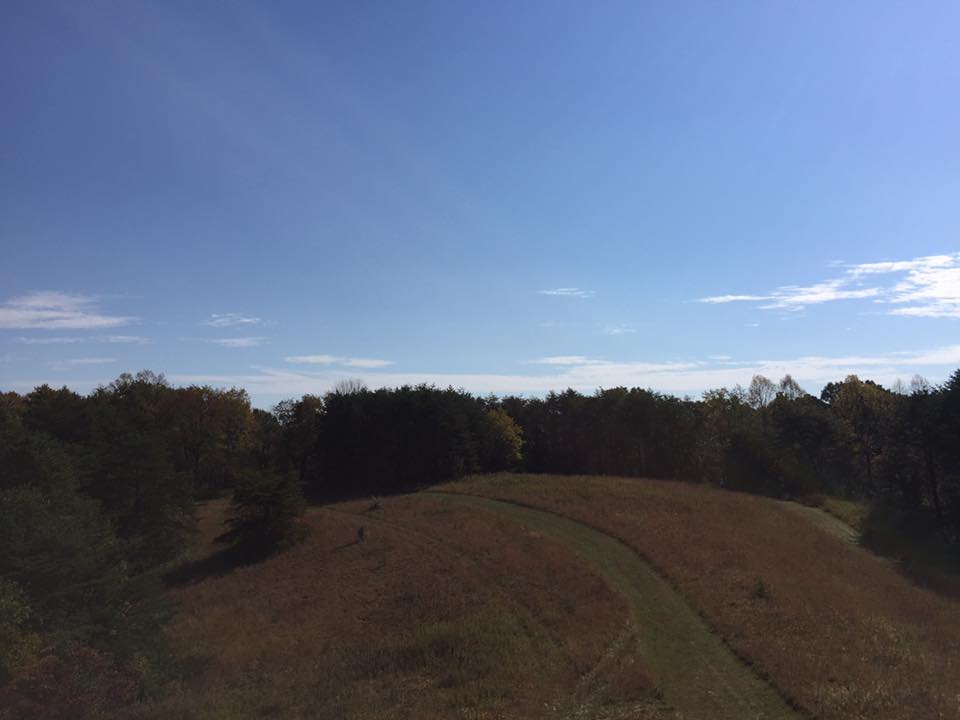 Our final line we zipped down was my favorite. We went over top of the Hocking River. It was beautiful. When landing, they had a photographer taking pictures of us. After individual pictures, they did couple and group pictures. They were available for a variety of prices when we got back. We chose the 5×7, which was $10.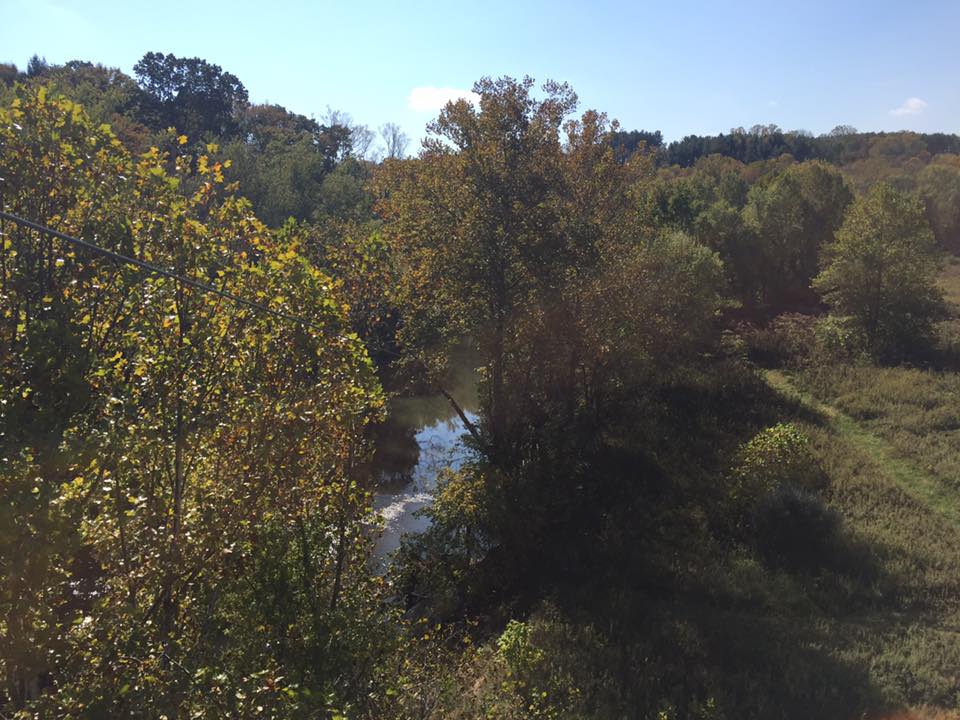 Once we got back, we were surprised with a certificate for completing all eleven zip lines! Pretty cool way to end our awesome day.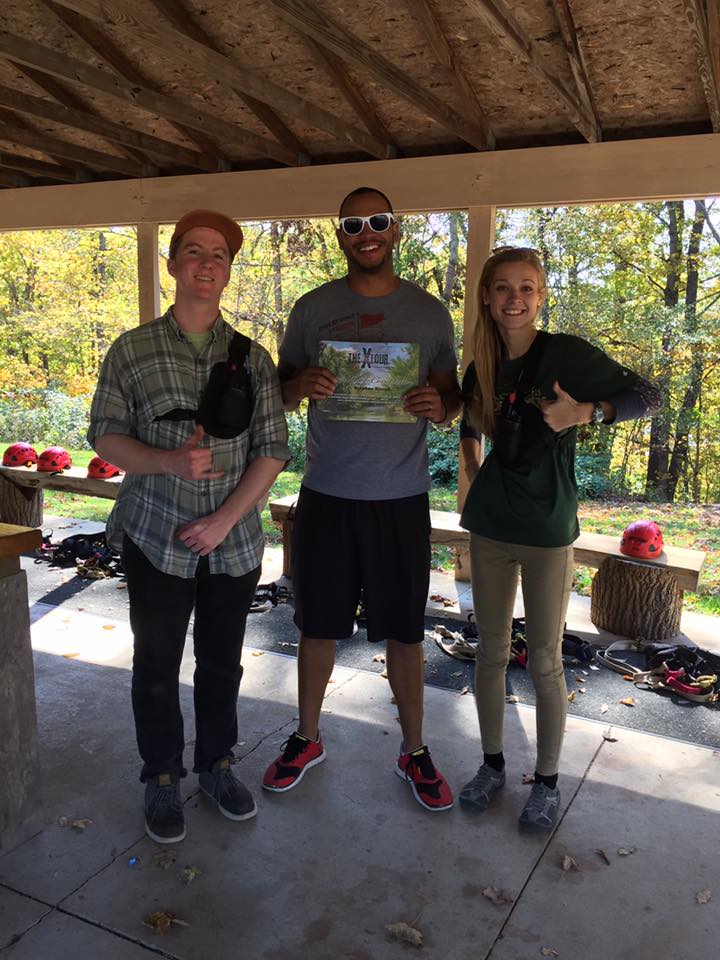 Overall, we had a wonderful time! Each employee we met were excited we were there and answered any questions we had, making us feel one hundred percent comfortable. The course was beautifully built and the views were breathtaking. I can't believe how much we learned about Hocking Hills. We have an even greater appreciation for this wonderful Ohio gem. If you are looking for a day trip, filled with adventure – just a short drive from Columbus, this is your spot. They offer many different options for bringing out your adventurous side.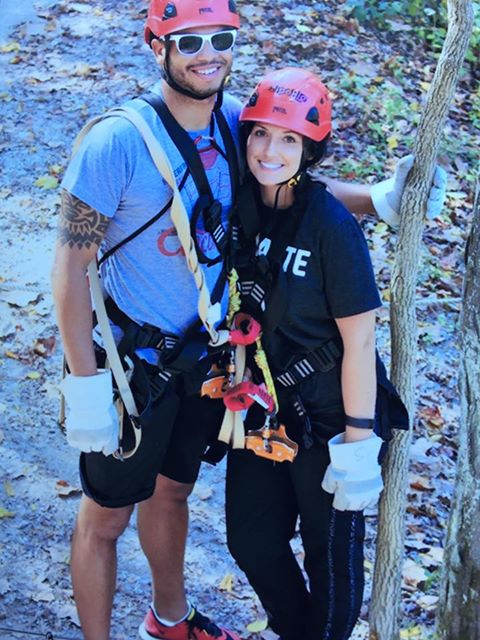 ---
10714 Jackson Street, Rockbridge, OH 43149
 1-740-385-9477 | info@zipohio.com
---
Hocking Hills Canopy Tours provided the "x-factor" tour to my husband and I for this review. All opinions are my own!