Pizza, my favorite food. When someone asks me my favorite pizza, I go with the cheesy answer of "round." One of my favorite ways to get pizza is at one of the many fast casual restaurants around Columbus. It's quick, delicious and always tasty. When I had the chance to go to MOD, I didn't pass it up. What I found out is, MOD Pizza is actually the original fast-casual pizza concept in the country! MOD offers artisan-style pizzas and salads, individually sized, made on demand, and ready in just minutes. They have more than 30 toppings and the price stays the same, regardless of the amount of toppings! Is that a pizza lovers dream or what?!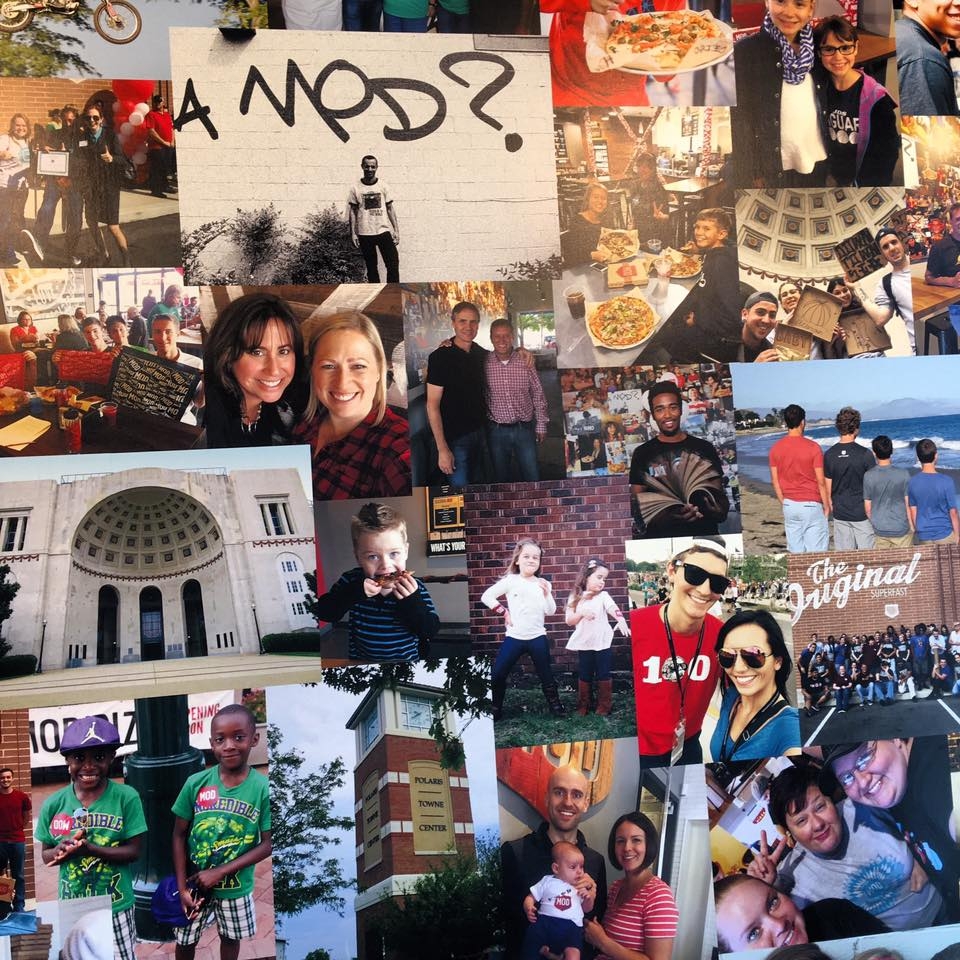 MOD was founded in 2008 in Seattle by Scott and Ally Svenson. With a family of four active boys, they were constantly on the go from practices to family activities. They struggled with finding a fast option that would meet their lifestyle, but, also offers real food options.  They saw there was a need, but, thought to themselves, "Do we really need another pizza place?" Maybe not, but, what if they could do it differently? What if they could do it better? What if everyone could get exactly what they wanted, made fresh on demand, for as little as possible? And what if employees were paid as much as possible and given real opportunities for growth, even second chances? They were inspired. Inspired to offer pizza in a way that no one had before.  So that's what the did. Right in the middle of a recession, they opened their first store in downtown Seattle.
In Columbus, we currently have three Mod Pizzas open – Polaris (1310 Polaris Pkwy. Columbus, OH 43240), Morse Rd (4784 Morse Rd. Columbus, OH 43230) and The Shops at Rock Fork (333 S. Hamilton Rd. Gahanna, OH 43230). Lucky for us, there are two more locations opening soon – Sawmill (6181 Sawmill Rd, Suite A. Columbus, OH 43017) and Pickerington (1301 Hill Rd N. Pickerington, OH 43147).
My sister, mom and I had the chance to check out the Polaris location, even getting a behind the scenes experience. We met with the manager, Lisa, who was incredibly sweet. Two minutes into our conversation, you could tell how much she loves MOD and truly believes in what they are doing. She was excited to show us the process and let us in on the 'MOD way.'
The first thing you notice when you walk in, besides the smiles and instant greeting, is the incredible layout and decor. The layout is open and family friendly. The decor is simple, modern and locally inspired. Each MOD you go into will be a different.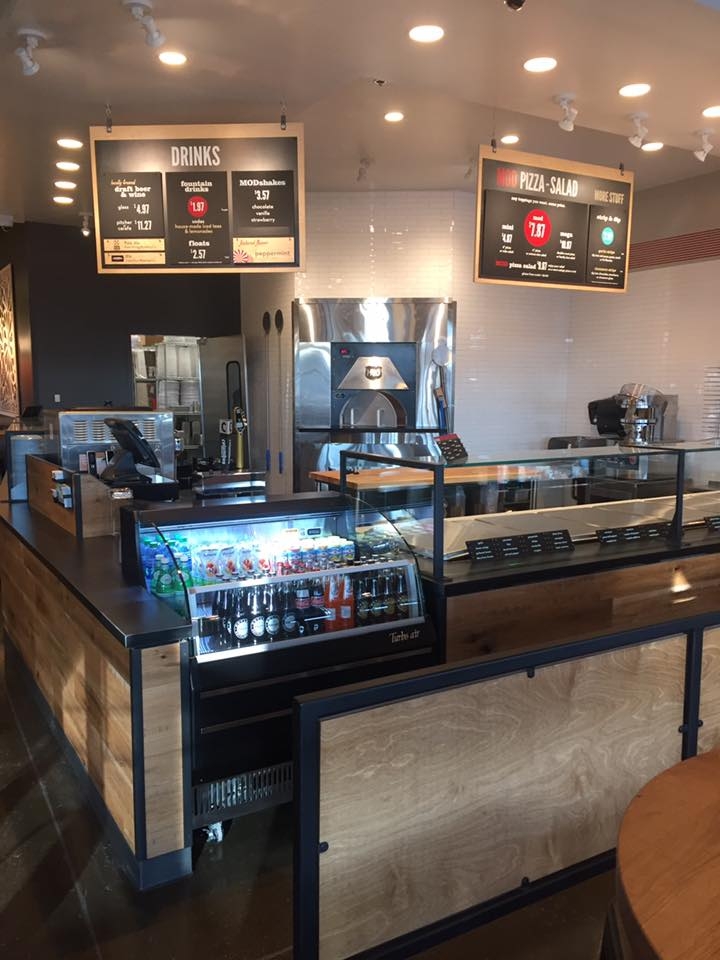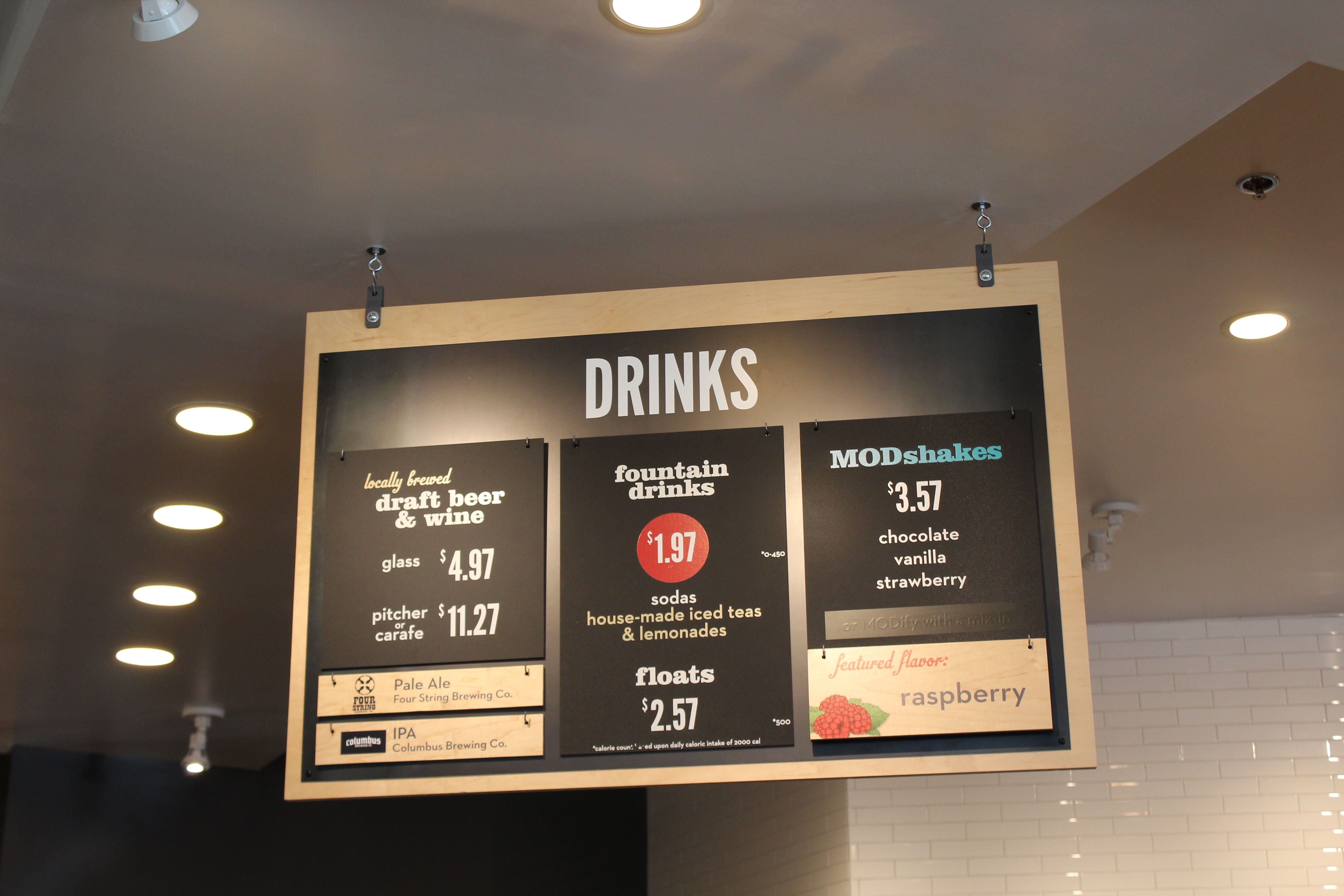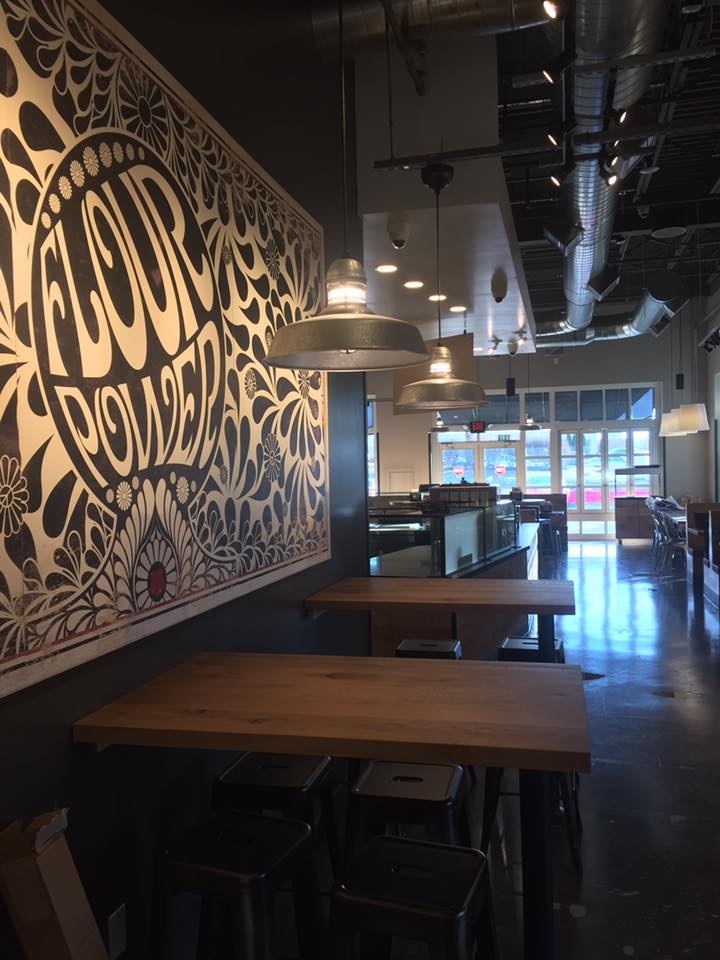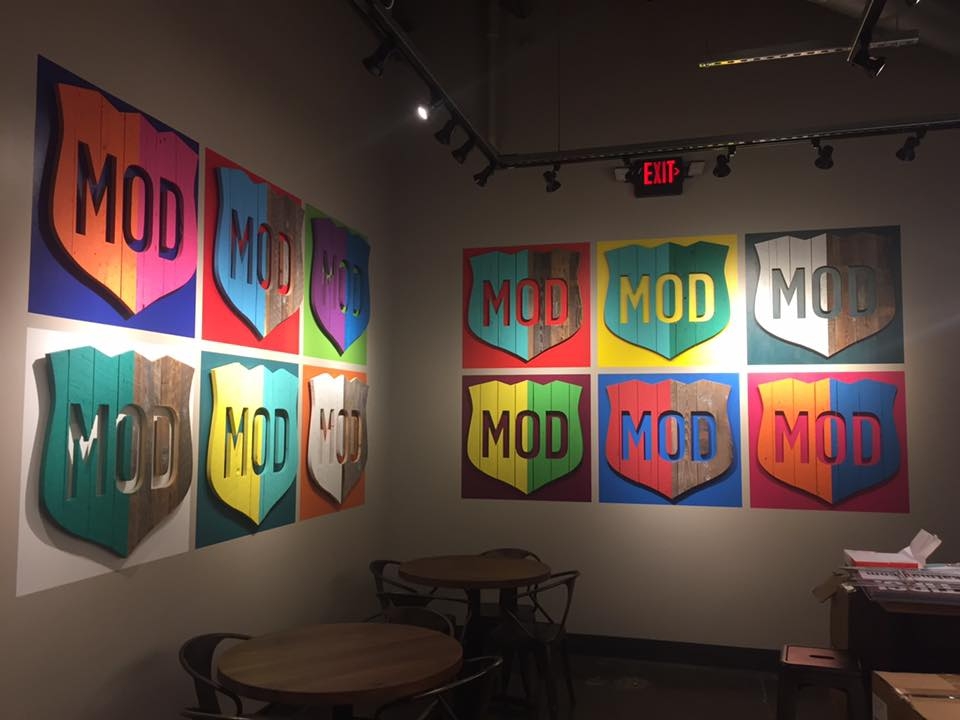 From the start, food authenticity has been important to them – where it comes from, how it's prepared – how it tastes. From hand-pressing their dough daily, to roasting their own vegetables, to banning the 'bad stuff' – they've made it a priority to keep their food true. They're mindful of animal ethics, environmental impact, and working with food partners that share their commitment to quality. If they wouldn't serve it to their kids, they won't serve it to you. It's that simple. I think that says a lot about a company.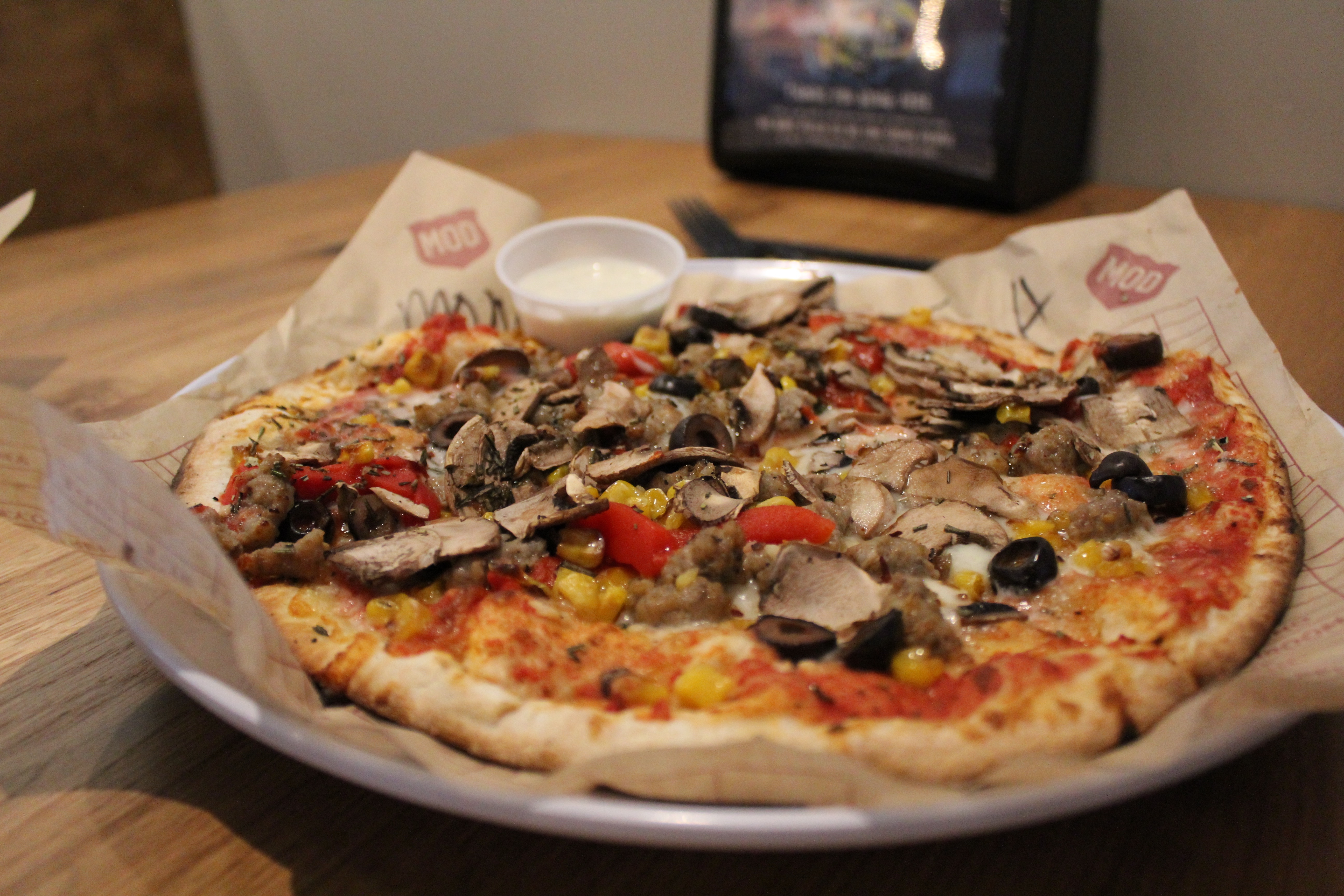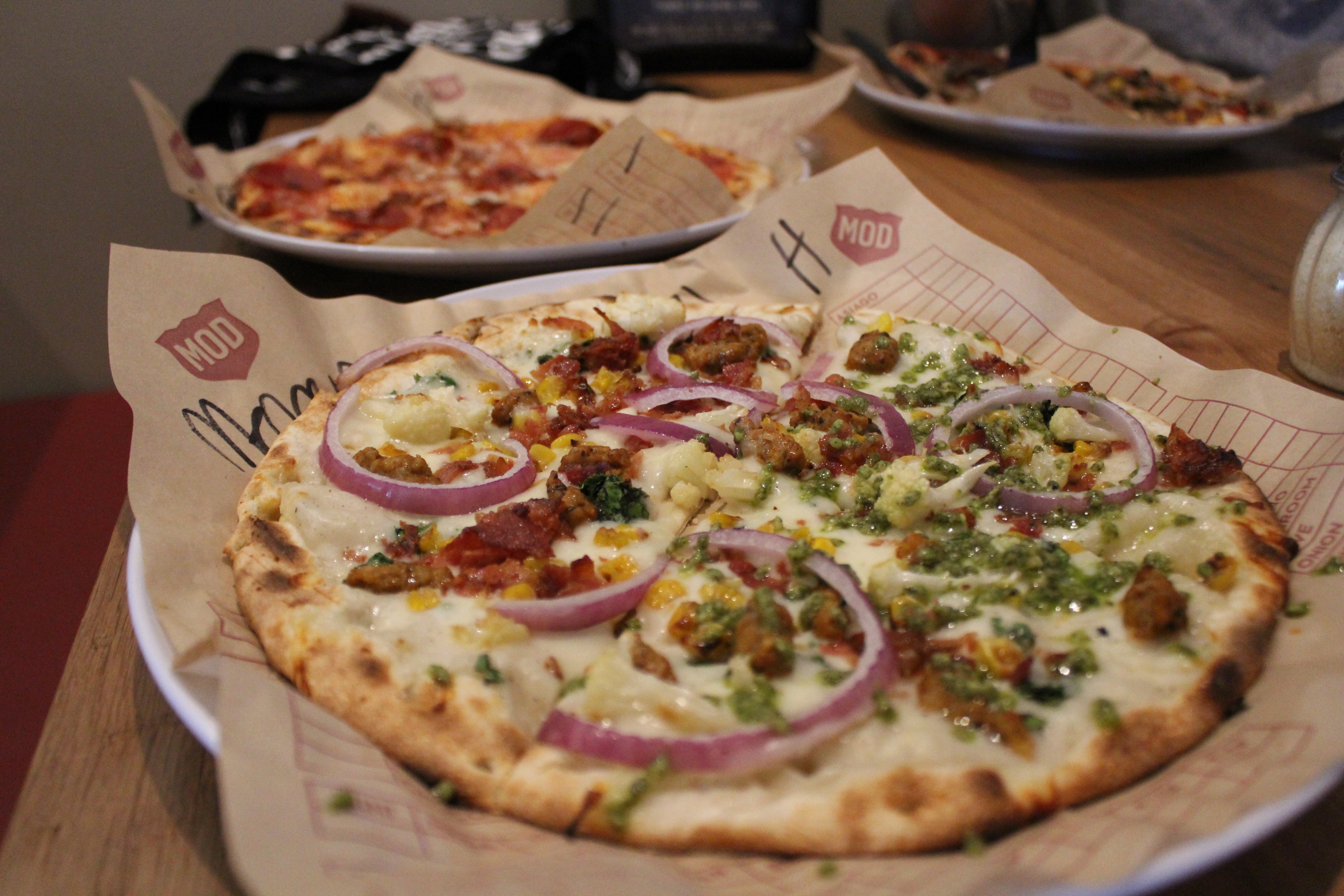 Besides offering a mouthwatering menu with endless options, spreading their 'MODness' is another priority.  What does that mean? It means they treat their 'MOD squad' aka their employees right. They put their squad first, in hopes that they will be a positive change in their lives and the communities where they're located.  Not only do they have above industry pay From above-industry pay and benefits to hiring people with special needs – including people in need of a second chance – they're deeply rooted in acceptance, opportunity and development. They have culture of doing good – and believe me, it's contagious as soon as you walk in! I have never met employees more excited and passionate. It was sweet to hear that as soon as Liz met Ally, one of the co-founders, Ally embraced her and thanked her. They genuinely love their employees.
We LOVED our experience at MOD – from the people to the atmosphere to the pizza, we were all impressed.  As soon as we walked out, we were all talking about planning our next family dinner there. I gotta get back for a hand-spun milkshake!
1310 Polaris Pkwy
Columbus, OH 43240
Sun-Thurs 10:30AM-10PM
Fri-Sat 10:30AM-11PM