Hadley's Bar + Kitchen is home to one of my F A V O R I T E brunch (and lunch, dinner, late night drinks) spots. Each time I go in, I am never disappointed. The atmosphere, service and food are always on point. Makes sense as they are sister to another one of my favorite spots – Bodega, located in the Short North.
If you aren't sure of their location, they are located on one of the best streets in Columbus – Fourth St. Why is it the best street do you ask? Simple. It is home to some of my favorite spots. 16 bit. Little Palace. Late Night Slice. El Camino Inn. Dirty Franks.
When you walk into Hadleys, you are immersed into an atmosphere with a modern, yet vintage, industrial vibe. At the front, high-top tables lead you toward an iconic Frisch's Big Boy statue with a few upgrades – making him the perfect poster child for their restaurant.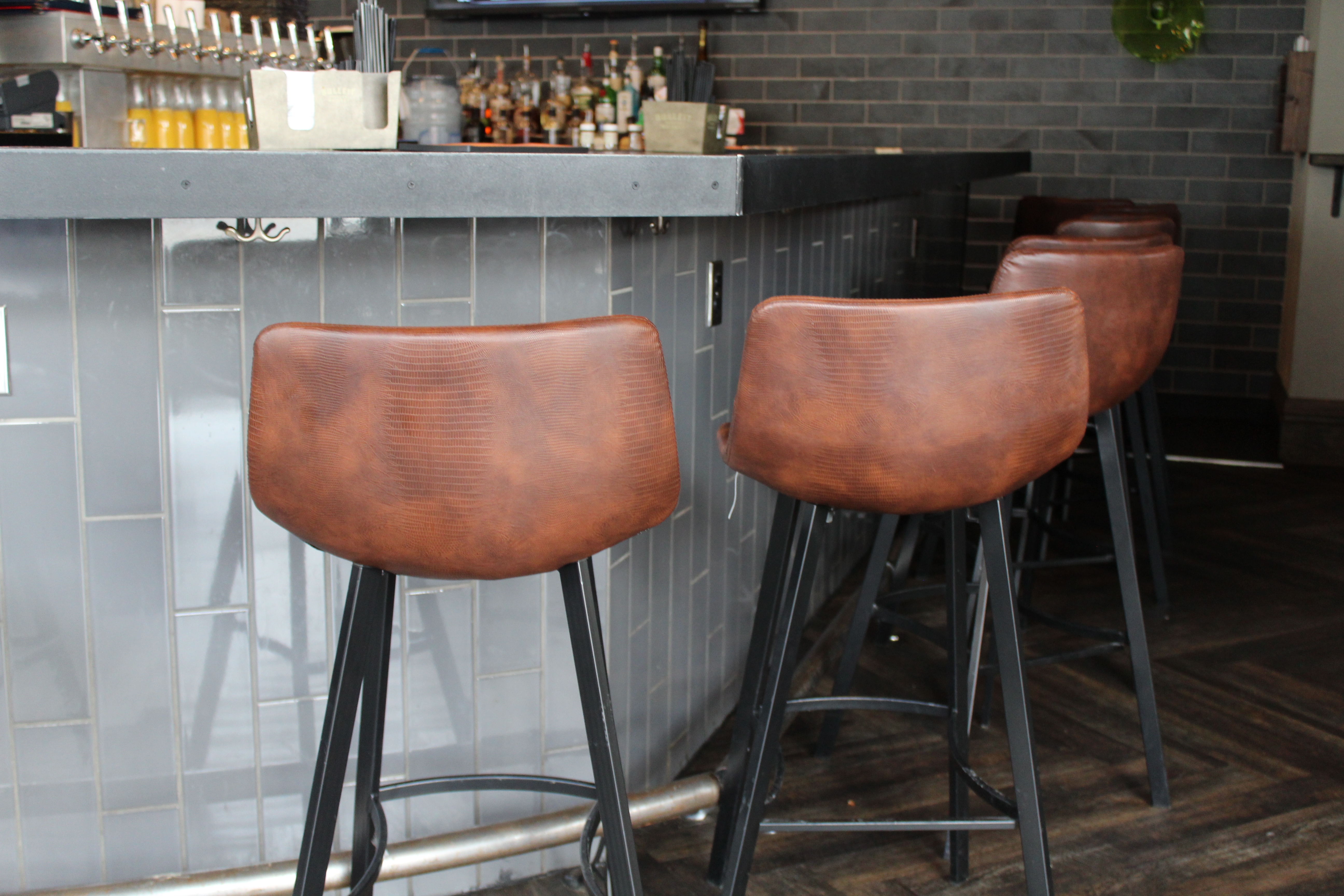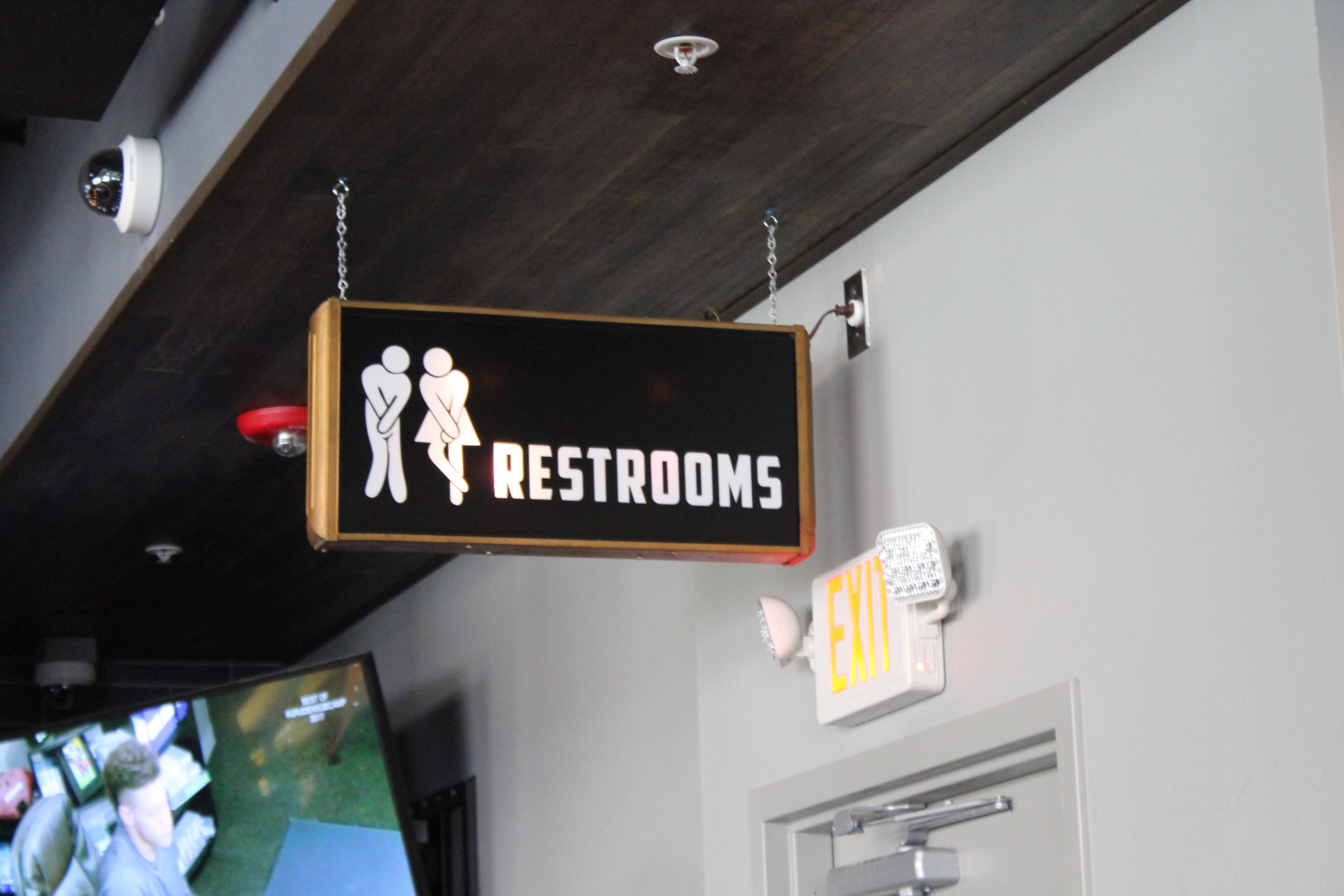 Their brunch cocktail menu is simple, yet unique. They offer their version of the cocktail brunch staples – Bloody Mary & Mimosa, but, also add in two of their own brunch cocktails. In addition to this menu, they do have a full beer and wine menu, as well as a full liquor bar.

I am not sure where to even start with the food. I think I will have to let the pictures do all the talking. Just know that you're sure to find the perfect palate-pleaser on their incredibly delicious menu which includes creative food, seasoned and cooked to perfection.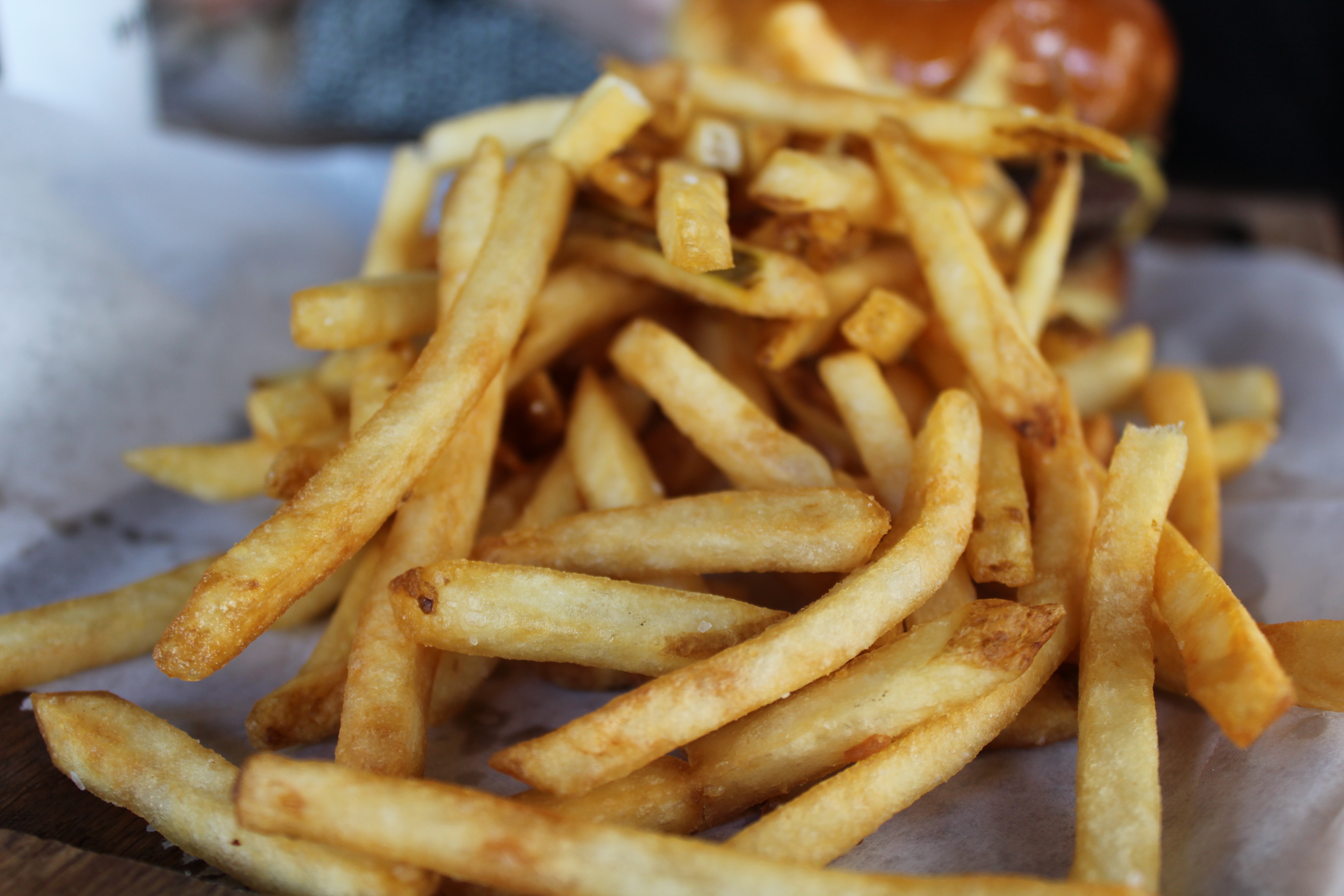 Grand Finale
You can not leave without a boozy shake. Why choose between dessert or another drink when you can have both?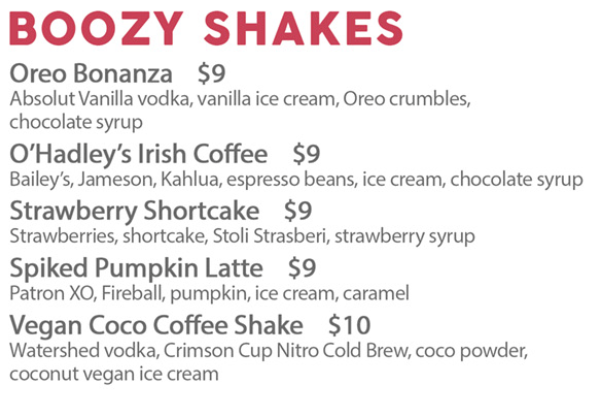 Hadley's Bar + Kitchen
260 S. 4th St.
Columbus, OH — 43215
614.222.3022
Hours
Monday
4pm-12am
Tuesday – Saturday
11am-2am
Sunday
11am-1am
Brunch
Saturday – Sunday
11am-3pm
---
Special thanks to Columbus Food Bloggers for setting this brunch up! Interested in collaborating on a meetup or becoming a member of the Columbus Food Bloggers group? Please email us at: cbusfoodbloggers@gmail.com.
---