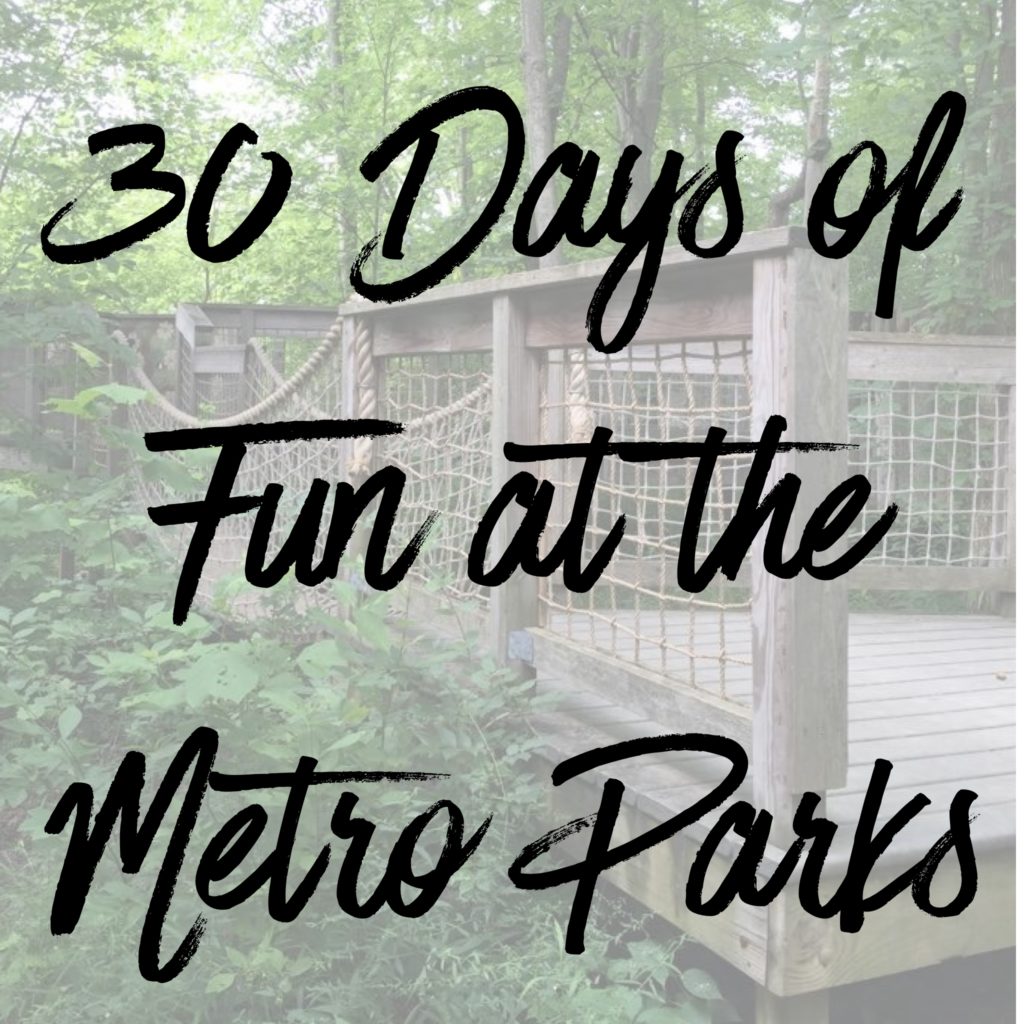 June 1 • Pre-K Storytime: Bring your little ones for a nature-inspired story or two. Scioto Audubon at 10 am.
June 2 • Summer Campfire: Ohio Mammals: Enjoy a campfire and learn about interesting mammals that call Ohio home. Blacklick Woods at 8:30pm.
June 3 • Morning Chores: Join the farmer in feeding animals and help with other barnyard chores. Age 5 and older. Register here.  Slate Run Farm at 9am.
June 4 • Summer Scavenger Hunt: Stop by the nature center to pick up your scavenger hunt. Find signs of animals that live here in the summer. Ages 3-10. Homestead at 1:00 pm.
June 5 • Nature Kids: Invisibles: Investigate invisible aspects of the natural world with activities that explore sound waves and scents, magnetism, and microbes. Ages 6-12. Blacklick Woods at 10 am & 1pm.
June 6 • Tae Kwon Do in the Park: Join the instructors from Tiger Woo's for a Tae Kwon Do lesson. This martial art class instills confidence, builds strength and agility and develops coordination. Explore this week's theme of "focus". No experience needed. All ages welcome. Highbanks at 10am
June 7 • For Kids: Baby Birds: Learn about how mama birds take care of their chicks. Glacier Ridge at 10am.
June 8 • For Kids: Go Fish: Learn the basics of fishing and then try your hand at catching the big one. Homestead at 10am.
June 9 • Friday Feeding: Watch the Naturalist feed the education reptiles and amphibians and learn what it takes to care for these animals. Highbanks at 1pm.
June 10 • For Kids: Nature Crafts: Create easy nature crafts featuring supplies found in nature. Homestead from 1pm – 4pm.
June 11 • Wheels on the Farm: Play a game of "I Spy" as you figure out what all the wheels around the farm work and what they do. Slate Run Farm from 11am – 4pm.
June 12 • For Kid's: Nature Sketching: Come learn simple sketching techniques to better draw nature. Ages 10-14. Homestead at 10am.
June 13 • Preschoolers: Salamanders: Join in on investigating the secretive life cycle of salamanders. Ages 3-5. Battelle Darby Creek Nature Center at 9:30am & 11am.
June 14 • Preschoolers: Dance Party: Learn about animals who have some pretty cool dance moves and how they use them. Ages 3-5. Blacklick Woods at 10am & 1pm. 
June 15 • Preschoolers: River Fun: Wade into the river for a closer look at its creatures. Ages 3-5.  Big Meadows Picnic Area at Highbanks at 9:30 & 11:00.
June 16 • Friday Night Float: Stop by anytime and take a canoe out for a ride on the lake. Canoes and equipment provided. Kids must fit into a life jacket to ride. Sharon Woods from 7pm – 9pm.
June 17 • Natural Playground Exploration: Play on the new structures built from natural materials and discover what secrets nature has in store for us. Meet at the Natural Play Area at Cherry Ridge (Blendon Woods) at 2pm.
June 18 • Animal Parents: Enjoy a display about animal mothers and fathers and find out how they take care of their babies. Highbanks anytime from 10am – 7pm
June 19 • Evening Campfire & Smores: Enjoy s'mores around the campfire and bring your own food to cook. Homestead at 7pm.
June 20 • Nature Kids: What's for Lunch?: Learn about the food chain and what animals eat through activities and discussion. Ages 6-12. Blacklick Woods at 10am & 1pm.
June 21 • Preschoolers In The Park – Spittle Bugs: Search for spittlebugs on the plants in the fields and along the trail. Brendon Woods Nature Center at 10am & 1pm.
June 22 • Movie Matinee: Bears: Join Battelle Darby Creek this summer for a monthly morning movie. Disney Nature presents Bears, a one-hour nature documentary film about a family of brown bears living in the coastal mountain ranges of Alaska. 11:00 am.
June 23 • Movie Night: Harry Potter and the Sorcerer's Stone: Enjoy a visit from The Ohio Wildlife Center's owls and other activities before we watch Harry Potter and the Sorcerer's Stone (rated PG.)Bring your own  seating. Movie will begin at dark at Sharon Woods.
June 24 • Family Garden Yoga: Practice your animal, plant, and gardening poses in a fun, relaxing, and family- focused stretching program. Bring mats or blankets. Inniswood Gardens Education Pavillion at 10am.
June 25 • What Is It?: Everyday objects familiar to people in the 1880s are a mystery to modern folks. Guess how ours work, and what they do. Slate Run Farm from 11am – 4pm.
June 26 • Geocaching Afternoon: Learn about geocaching and use a GPS unit to find hidden surprises in the Natural Play Area. Highbanks Big Meadows Picnic Area at 1pm.
June 27 • Summer's Eve Fun Walk: Use sight, sound, taste, touch and smell to explore nature on a fun and easy 1-mile walk. Three Creeks at 730 pm.
June 28 • Summer Children's Programs: Tomatoes: Get to know Ohio's state fruit, the tomato, through activities and crafts. This program is for children ages 8 and younger, accompanied by an adult. Ages 1-8. Inniswood Gardens at 10am & 1pm.
June 29 • International Mud Day: Go play in the mud and dirt in one of their Mud and Madness obstacles. Some buckets and trowels provided, but bring your own if you can. They will provide water to clean up with when you're done, then you can make a "dirt cup" to snack on afterward. Follow signs in the park for location. Blendon Woods from 12p – 2:30 pm.
June 30 • Preschoolers: Woods Wander: Explore off-trail in their Natural Play Area. Sharon Woods at 11am & 1pm.
•••••
There are more events happening throughout the month of June besides what is listed above. You can check them out here.  One top of all of the FREE activities (yes, everything listed above is FREE), they offer wonderful summer camps for the kiddos. You can find a list here. Don't forget you can visit one of the 19 outstanding natural area parks with more than 200 miles of trails and over 27,000 acres of land in seven Central Ohio counties on your own!
•••••