Let's first start of talking about what Classpass actually is. I am sure you've seen it floating around social media? Maybe you've had a friend sign up or maybe you haven't? ClassPass is a monthly service that lets you workout at different fitness studios (mostly boutique studios, not places like Planet Fitness or Lifetime) across the country, not just your city! You'll find yoga, strength training, barre, martial arts, pilates, boxing, indoor cycling classes and more. Throughout the month, you use credits to purchase different classes, not having to commit to a certain studio each time.
You might be thinking — a monthly service? Great, another commitment! Don't worry. The commitment is small, which is one thing I love about it. You can sign up for a month and if it's not for you, you can cancel. Nope, you don't have to get on the phone and nope, you don't have to go see some one face-to-face, where they persuade you (guilt you) into sticking around. You jump on an online chat and let them know it wasn't for you. However, with that in mind, there are great options — which include a monthly plan as low as $9 to keep you around. Just make sure you're in contact with them three days before your next billing date.
Other things I love about Classpasss….
Variety: One thing I can guarantee is, you'll never get bored with your fitness routine because you have the ability to change it up daily. You have access to so many different types of classes/studios, that you could do something different each time. For example, Thursday I took a slow flow class at GoYoga and Monday, I am taking a class at SOS that is completely different. I think I might throw in a boxing class this week, too. That is the beauty of it. You can pick what you want, when you want it. Maybe for a few weeks you're into Barre classes and then realize maybe you want something more intense? Change it up! Even better? You don't have to cancel at Barre, pay another month and then pay a start-up fee somewhere else. Just jump around to what feels right. However, maybe you do love a consistent class. That's great, you can do that, too!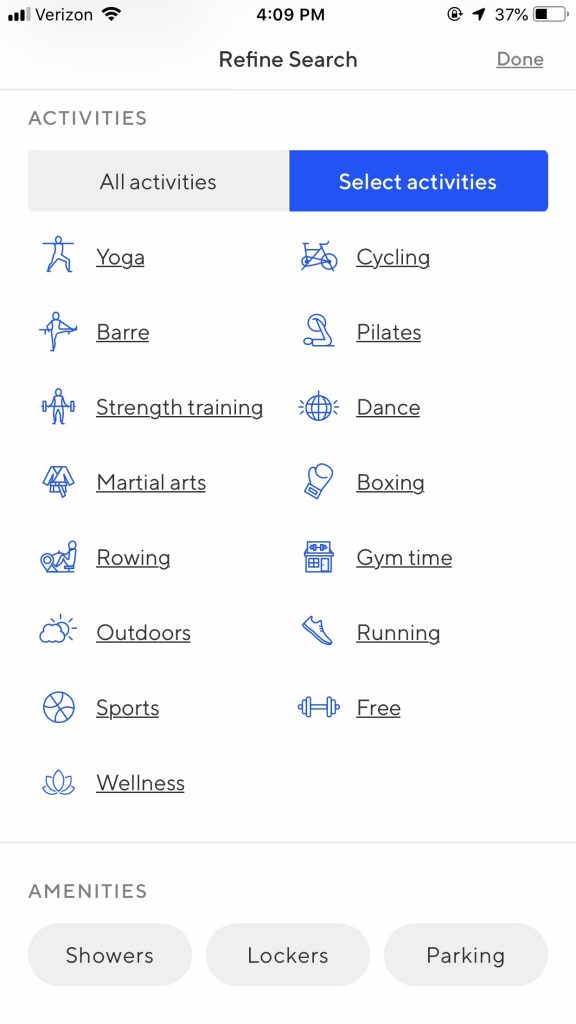 Scheduling: How frustrating is it when you're ready to go, motivated to workout, but, you can't figure out how to get into the class? Or maybe you have to call the studio? Or go in person to sign up? Not with ClassPass. They have a FANTASTIC app. It is very user friendly and has everything you could ever want, including a link to at-home workouts. You can search classes by type of workout, level of workout, location and more. It literally could not be any easier to schedule.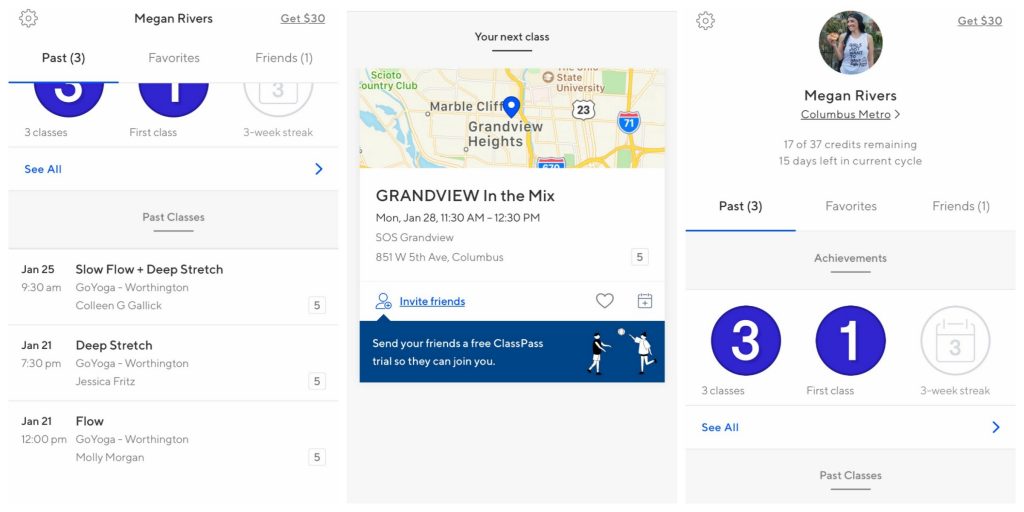 Location: The great thing with having access to so many studios is locations are easy to get to. They are all over. It is the worst when your downtown at work and your class starts at 5, but, it's up by your house. Traffic is bad and you miss it. Bummer, right? With ClassPass, you can pick and choose where you take your classes. Maybe after work during the week, you jump into a class next to your office downtown, but, on the weekends – you want to stay close to home. If your studio was only in one location, that would stink, right? You would probably skip because you didn't want to drive the extra distance! It is key to have a convenient location, at least for me! Oh and if you're traveling for work, you don't have to skip out on your workout. Find studio near your hotel to join in on.
Options: Besides the obvious options of classes, there are different options to join ClassPass. It really is up to you and how often you want to take classes. You can go with a package that offers enough credits to make this your fitness thing or you can buy fewer credits and use this to supplement. Maybe your current gym has almost everything you want, but, you wish they had a boxing class? Join ClassPass and get enough credits to get to Title Boxing once a week. Much cheaper option that paying for your current gym + a full membership at Title, right?

Seriously, you guys. Try ClassPass. It is such a good way to find the right fit for you without any strong commitment or obligation. Even better? Click HERE and you can get ONE MONTH FREE, no strings attached. Well, you do put in your credit card, but, nothing is charged until you decide you want a membership! If you sign up, join me in a class!!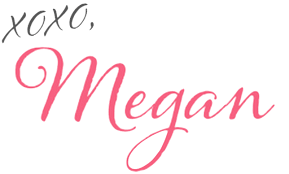 P.S. – If you're looking for a yoga studio, I highly suggest GoYoga in Worthington!