Can you believe it? It's that time of year again – Movies by Moonlight. Watching movies outside under the stars on a warm summer night is one of the best things to do, especially when it is FREE!
Easton just announced their 2019 line-up and it's pretty great. I love that they are featuring films from 1999, which is the year Easton opened – to the best new releases. Side note – Can you believe Easton has been open that long?
While I love the thrill of sneaking snacks into the theater (jk, I don't love it at all, but, $4.99 for a box of M & M's — that's crazy!) — you don't have to do that at this movie 'theater.' You're encouraged to bring your favorite snacks from home or grab carry out from one of Easton's many delicious dining options.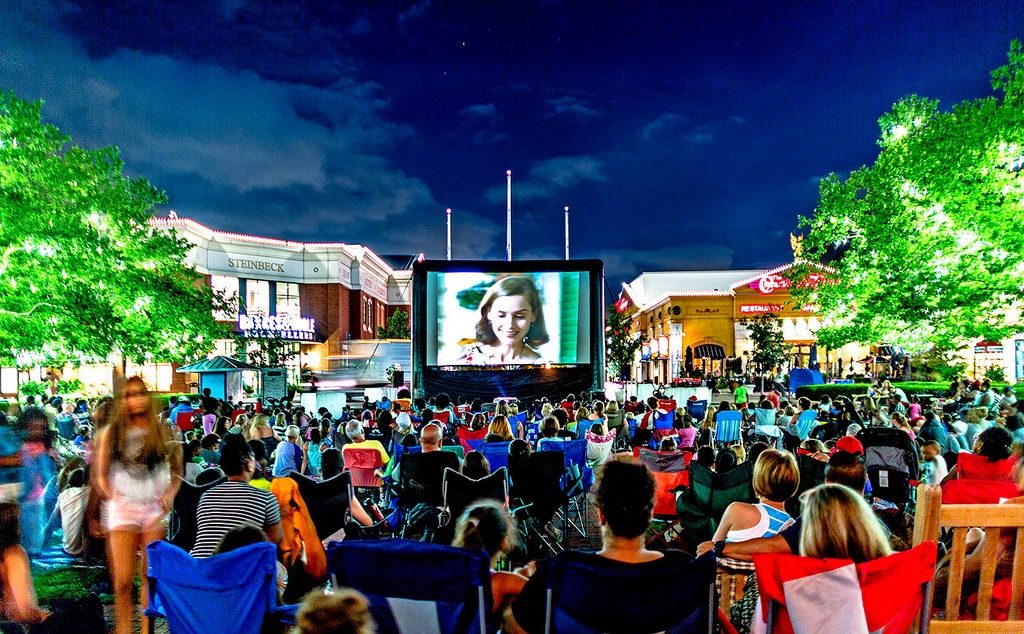 The 2019 Movies by Moonlight series presents:
June 4 – The Wizard of Oz (1939) – 80th Anniversary
June 11 – Stuart Little (1999)
June 18 – Tarzan (1999)
June 25 – Ralph Breaks the Internet (2018)
July 2 – Field of Dreams (1989) – 30th Anniversary
July 9 – Pokémon: The First Movie (1998)
July 16 – Inspector Gadget (1999)
July 23 – The LEGO Movie 2 (2019)
July 31 – Muppets from Space (1999)
August 6 – The Iron Giant (1999)
August 13 – Mary Poppins Returns (2018)
August 20 – Zenon: Girl of the 21st Century (1999)
August 27 – Runaway Bride (1999)
Remember, this is a FREE outdoor event — perfect for the entire family. It will be kicking off at dusk on Tuesday, June 4 on Easton's Town Square!