Did you hear? We had triplet girls end of November? (I'm kidding, of course….I've spammed you with hundreds of pictures by now) You know what that means? We have lots and lots of visitors! Oh, and lots and lots of baby gear! While I am loving both of these things, we were in desperate need of reconfiguring our living room. What once was a quiet sitting room with a low sectional, where Stephen and I played records and drank red wine out of fancy wine glasses, needed to now be a dual functioning room that could accommodate guests comfortably.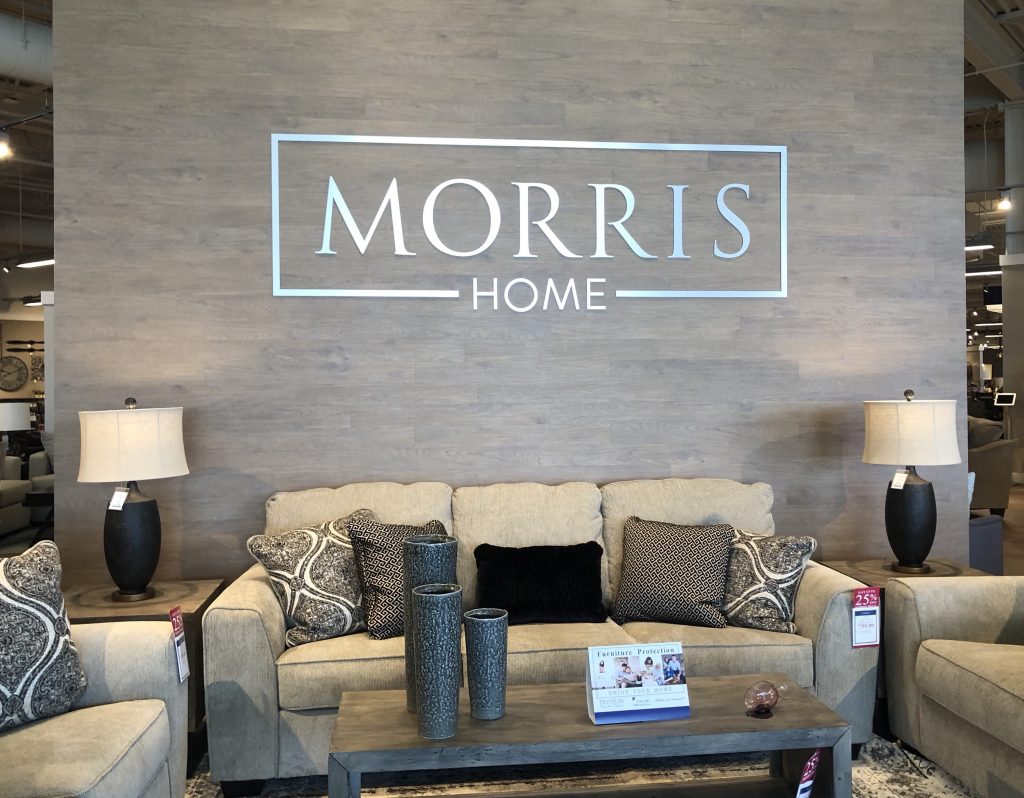 When I walked into the Morris Home Showroom at Polaris, I had my mind made up. I was going to swap the location of our couch now and do a bigger sectional. My thought was I could split the living room up into two areas – an adult section and a baby section. Fun thought, right?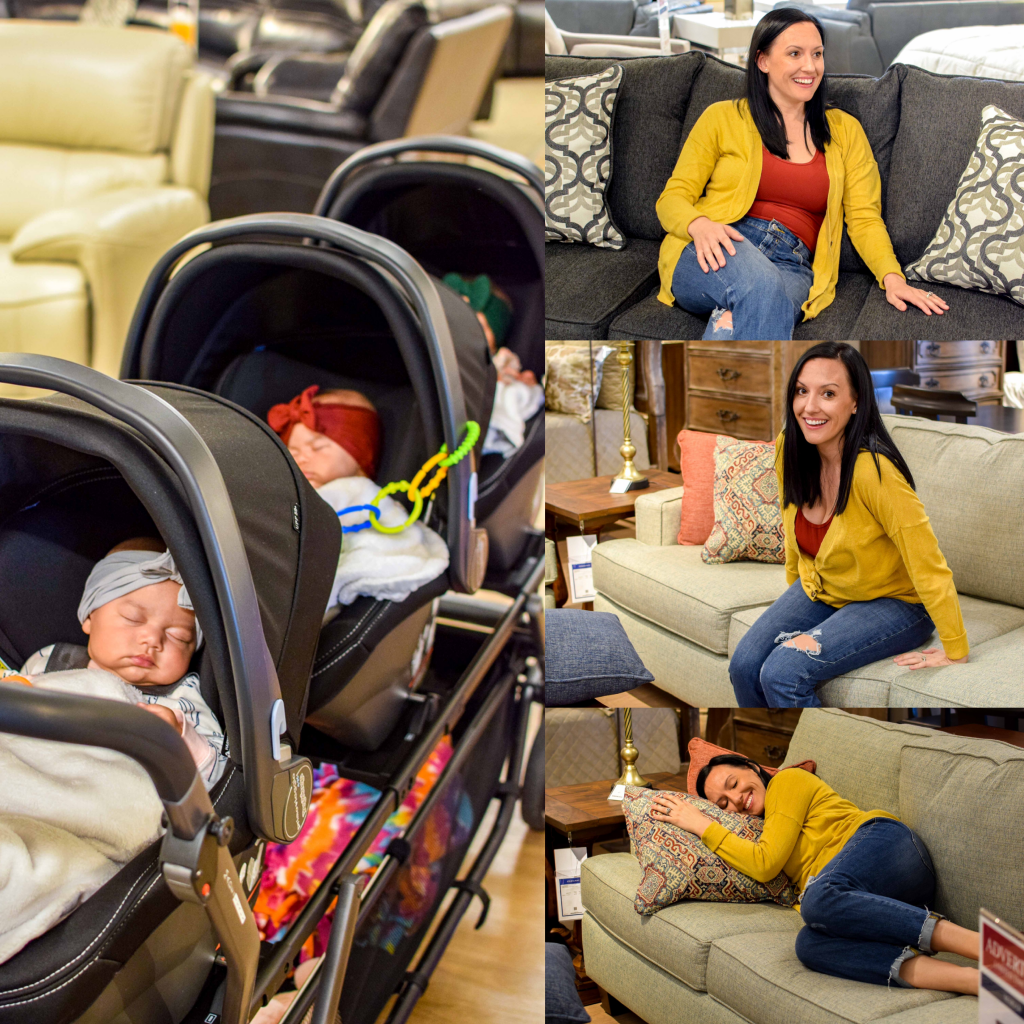 After looking at the many options at Morris Home and chatting with the furniture experts, we decided a loveseat/sofa combo would give me what I was looking for. It was so nice having someone walk around with me, letting me talk out loud and following up with feedback. I had a vision and they truly helped me work through the vision and make it come to life. Guess that's why they're the experts!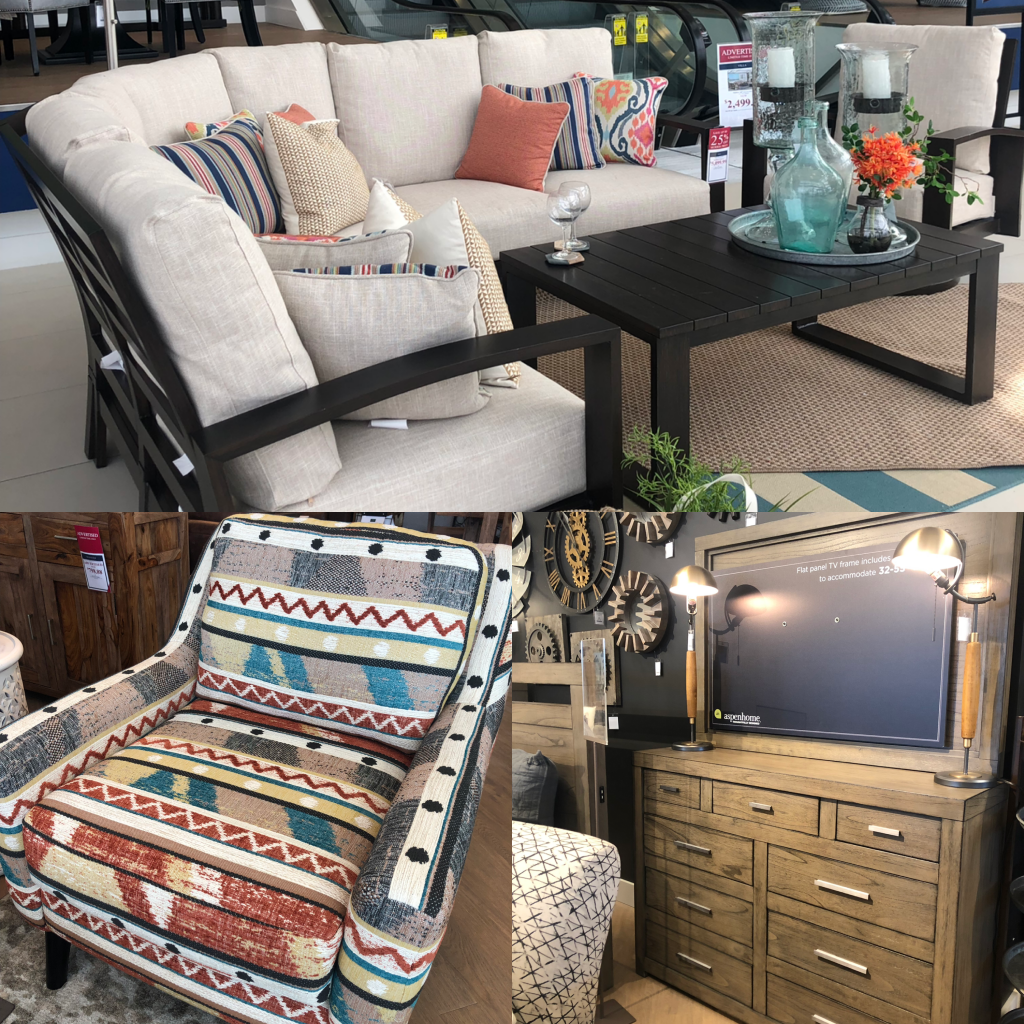 My goal was to have a room with semi-formal, yet comfortable seating options and storage for toys – where we were not siting on top of each other and the storage wasn't out in the open. That is one of the reasons we decided to steer away from the sectional. With our previous sectional, when we had five or six people over – it was a bit awkward when we all had to sit on the same couch + babies. I just felt like we were all on top of each other. As I mentioned, we opted for a loveseat + sofa + coffee table combination.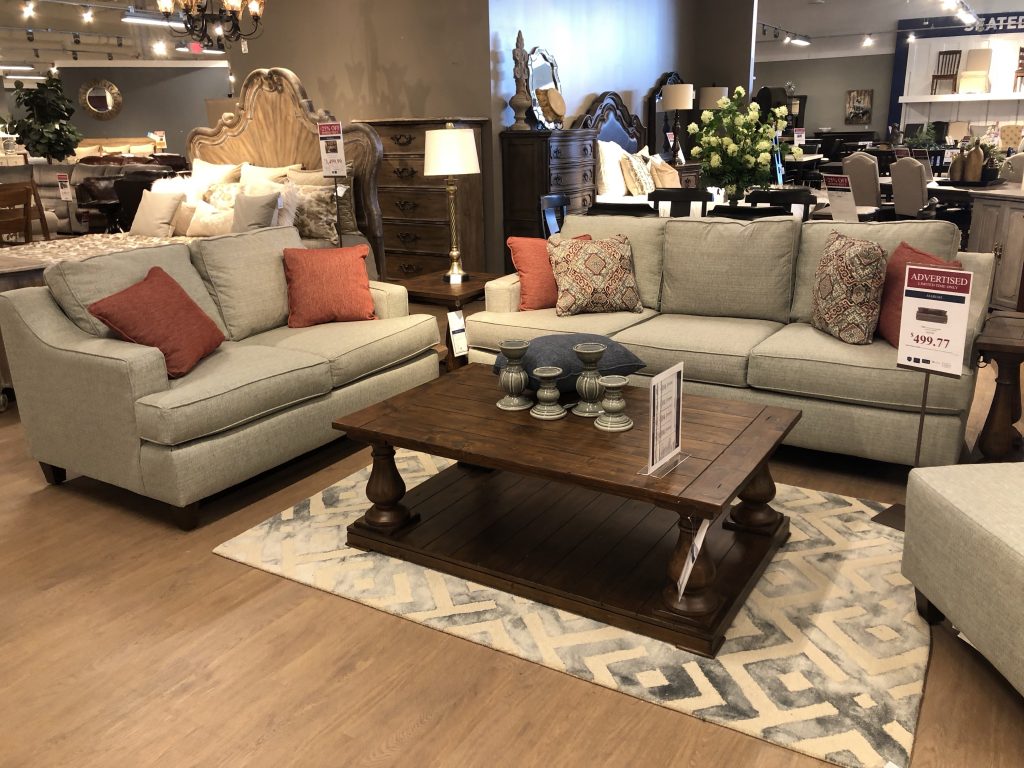 We went with the bigger coffee table in the picture, opting for an open bottom for toy storage! Dual purpose, remember? I absolutely LOVE this table. The quality is incredible and the wood is the perfect shade to match our record storage and break up the oak flooring throughout our house. This is a piece we will have for a long time.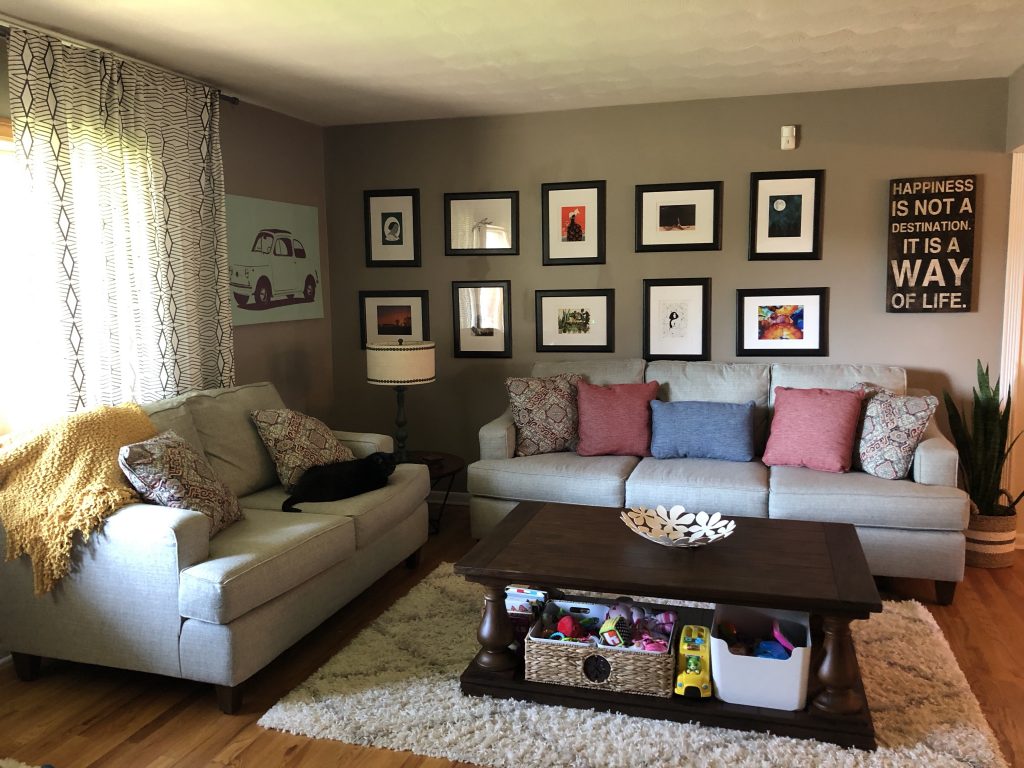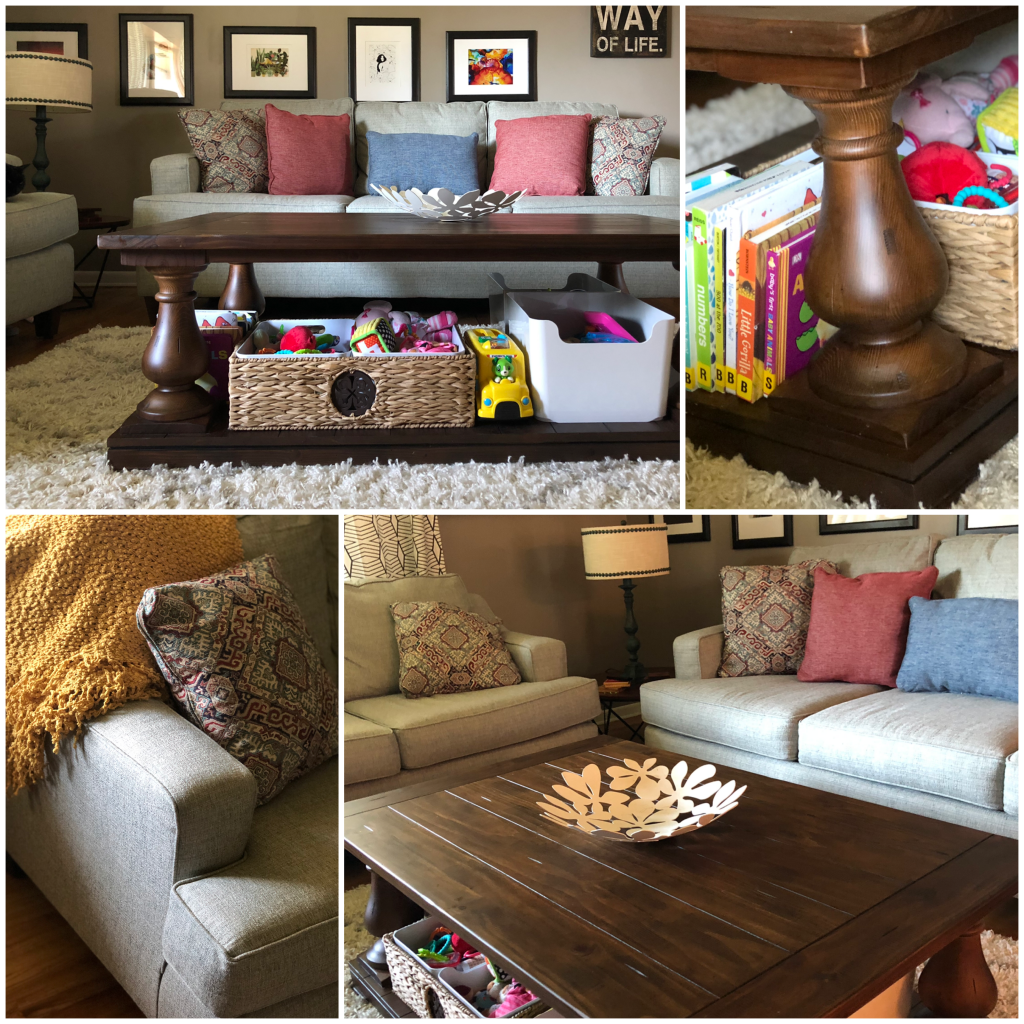 Now listen up, this is important – if you're looking to update any part of your house, from kitchen table to an office desk to a comfy chair to outdoor patio furniture – you're going to want to head to the Polaris location of Morris Home. Not only do they have it all, they're having a HUGE promotion right now, where you can win $50,000 or the furniture of your dreams. Imagine how many room updates you could do with that prize!?
They've extended the Zoom Ball promotion until May 7th.
All you have to do is take a selfie with any three pieces of furniture in their showroom and share on Facebook or Instagram with #MorrisZoomball and #AshleyZoomball. Once you do that, you will get one chance to play their zoom ball game for each selfie you share (up to three chances per day).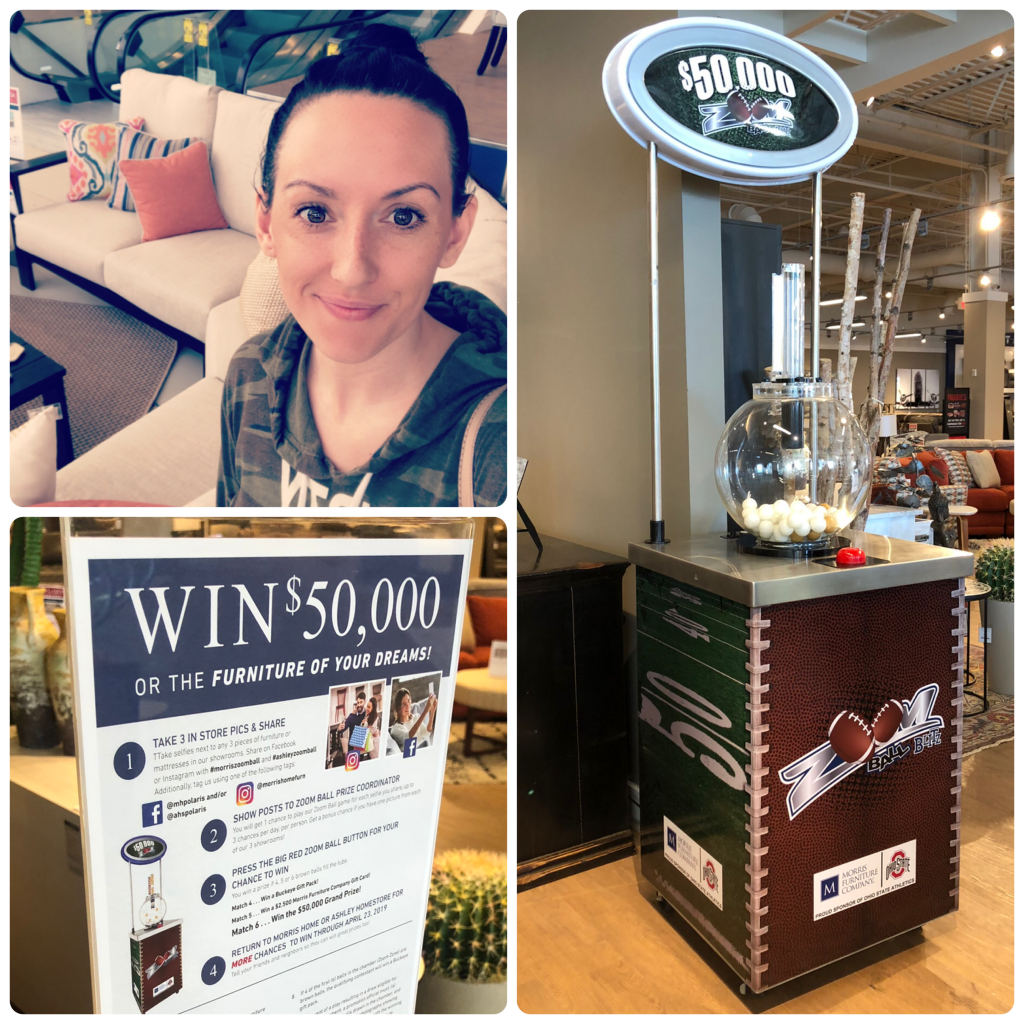 Happy Shopping! If you win, I will take the matching side table, please! 🙂