Life get's crazy, right? It's hard to keep up with your day to day schedule, let alone make time to spend with your girlfriends. But, sometimes, in the chaos of life – making time for them is exactly what you need to get re-energized! My suggestion is to go big and plan a weekday adventure. I'm talking 11am – 7pm, lunch through dinner. Places are less busy during the week, meaning you can actually spend quality time together without the hustle and bustle of the weekend life + it's a good reason to play hooky from work.
I was in need of a MAJOR girls day and lucky for me, Lindsey from A City Explored was up for it. We opted for Dublin. It is right in between each of us, making it the perfect meeting spot.
If you aren't familiar, Dublin is located 15 minutes Northwest of Columbus and offers an Irish-inspired destination with world-class events & attractions. You could spend a week exploring and still find things to do. However, for girls day, we explored the streets of their charming Downtown area and Bridge Park (just across the bridge). In this area, you'll find beautiful architecture (both historic and modern), incredibly delicious restaurants, unique shopping and more.

Now, before we start talking about how to have the perfect day, we have to talk about where you are going to park! Parking, to me, can make or break the day. A little dramatic, but, I am serious. There is nothing worse that being super hyped about something, arriving and not being able to find parking (a) for 30 minutes or (b) never finding parking!
So here it is – during the week, you may find on street parking, but, I find it's easier to get in a parking lot. There is a great parking lot right in the center(ish) of Downtown – Darby Street lot. It is located off of North High Street, Parking is limited to 3 hours and gives you easy access to: Tucci's, Mezzo, Woodhouse Day Spa, Mr. Sushi, and Harvest Pizza.
Oh, did I mention it is free?
Step 1: Fuel up with Coffee
All good adventures start with coffee, right? A perfect choice to start your day is Winans. They have delicious coffee, warming customer service + hand-made chocolates, which they've been making in the Dayton Area for over 100 years. I suggest the double dark meltways or peanuts butter delights. For your coffee, my favorite is the Karamel Kiss – a caramel and vanilla latte. Add the extra shot!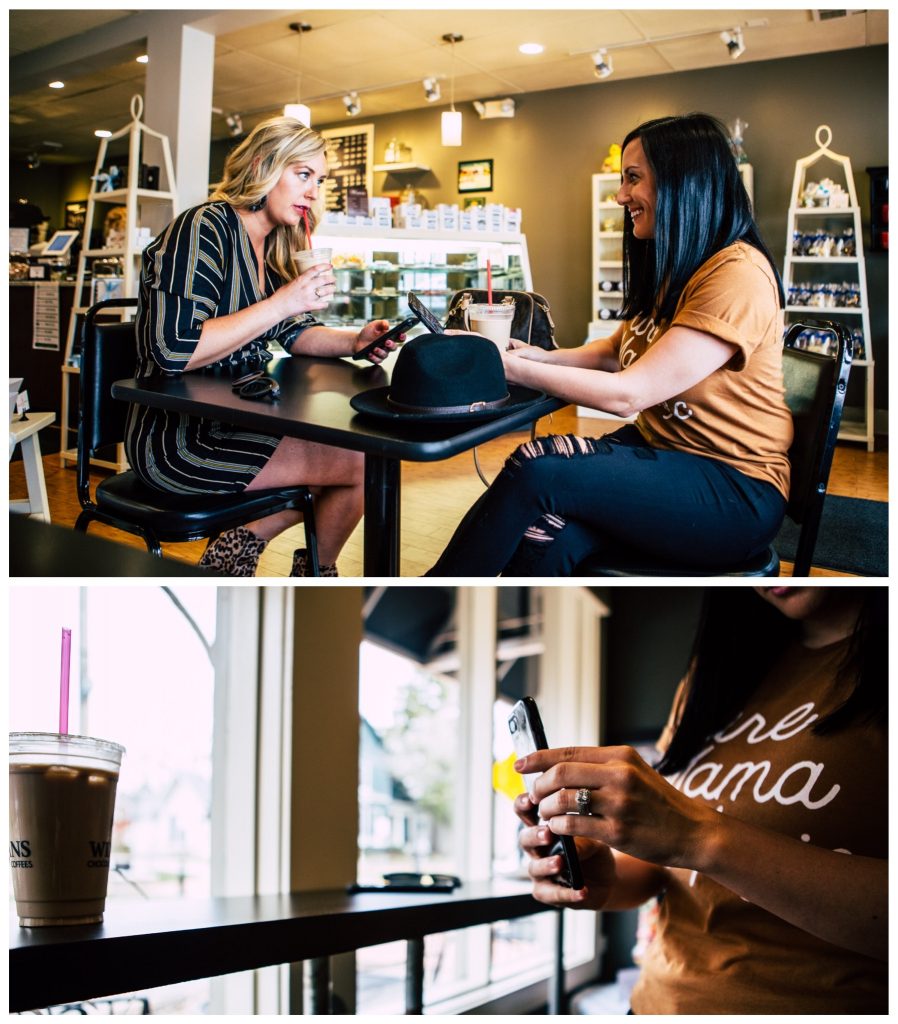 Depending on the weather, they have a few tables both inside and outside – both have perfect views of the beautiful streets of Dublin.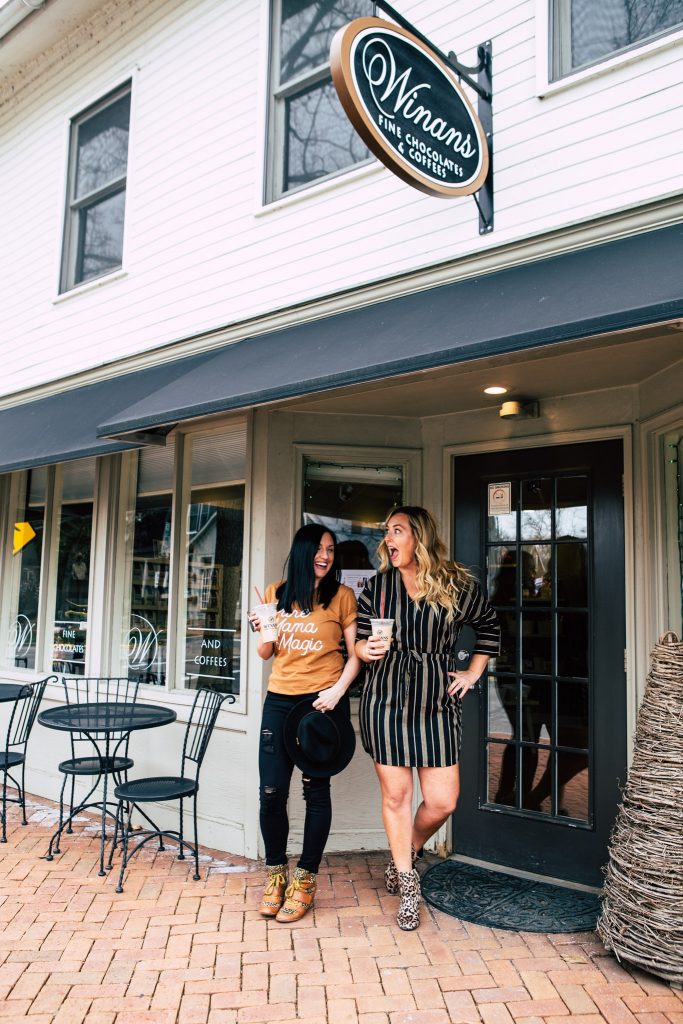 "There has been an age-old debate about which is better: being blonde or brunette. In my opinion, there is no need to compete when the two of you can just band together and take on the world as one."
Step 2: Grab Lunch
Like all good weekday lunches with your girlfriends, cocktails are a must. For this, Tucci's has you covered. They have a fantastic cocktail (and wine) menu. My two favorite cocktails are the Tucci Tini (blueberry vodka, lemon, ginger ) and the Spiced Pear Martini (watershed bourbon barrel aged gin, spiced pear simple syrup, lemon juice, brut cava float).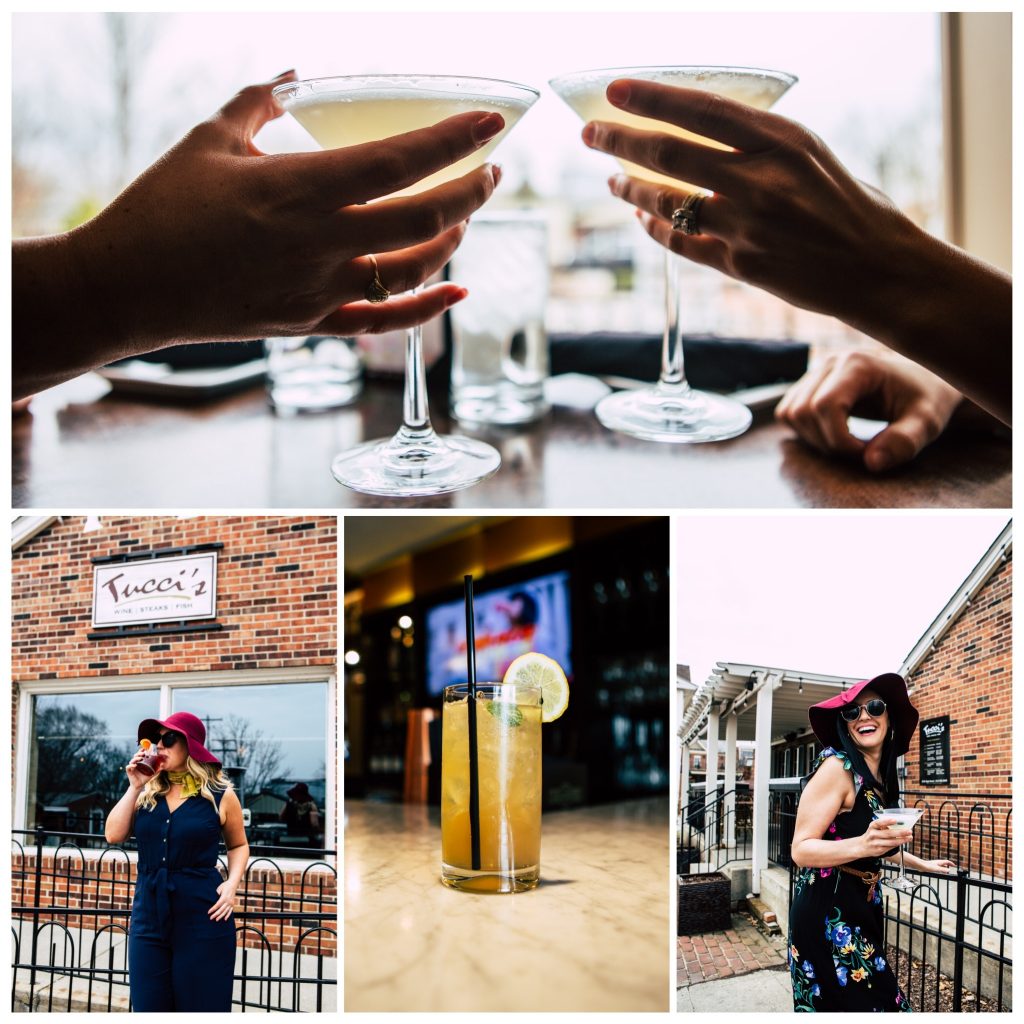 Since this is a day adventure, full of eating, drinking & shopping, I suggest keeping lunch light. Maybe just appetizer or salad (and drinks) at your first stop.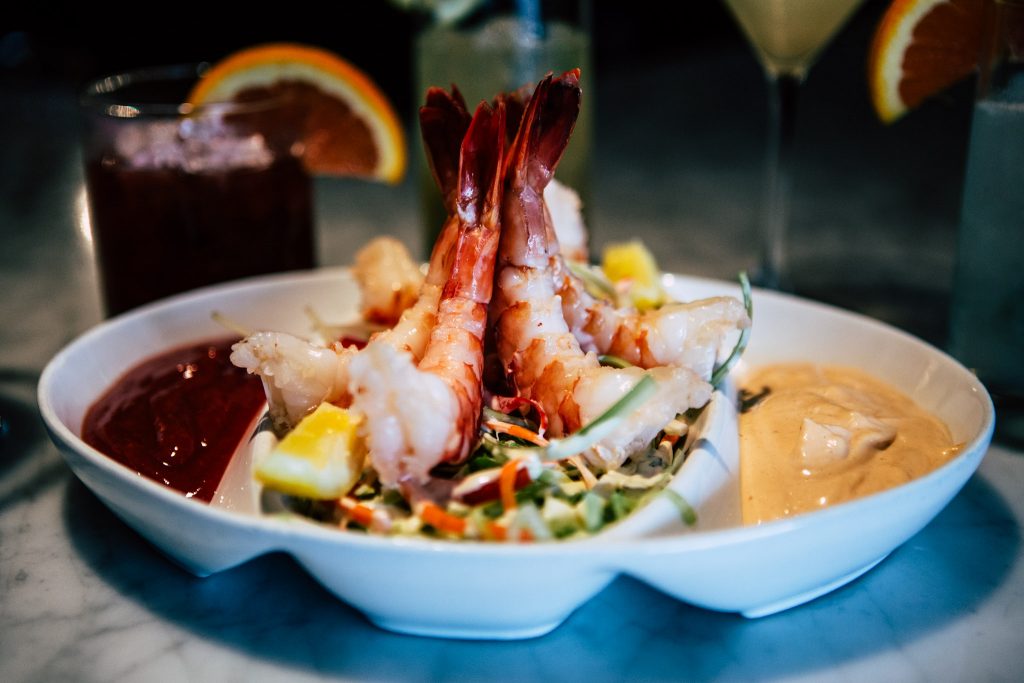 Other lunch options: Grab a locally-sourced pizza pie from Harvest Pizza, Irish Eggrolls or Hooley Eggs at Dublin Village Tavern (one of Dublin's Irish Approved Business) or a fresh healthy salad or homemade soups from La Chatelaine French Bakery & Bistro.
Keep in mind: On Sundays, they offer 1/2 price bottles of wine + they have an incredible patio with live music. Not sure there is a better way to spend your Sundays during the summer!
Step 3: Shop til' you Drop
You won't find your typical shops while exploring Historic Dublin. What you'll find are locally owned boutiques with unique, one-of-a-kind finds. My favorite shop and go-to for a girls day is Boho 72 Boutique. Owned by mother/daughter, Clair and Jamie, they work hard to find items you won't see anywhere else. They carry women's apparel, accessories, gifts, art and more! I am always impressed how reasonably priced they are, too. Walking into a locally owned boutique can be overwhelming sometimes, at least for me, because I know I will love so many things and then the price points are way above my budget – not at Boho 72, they have something for all price points.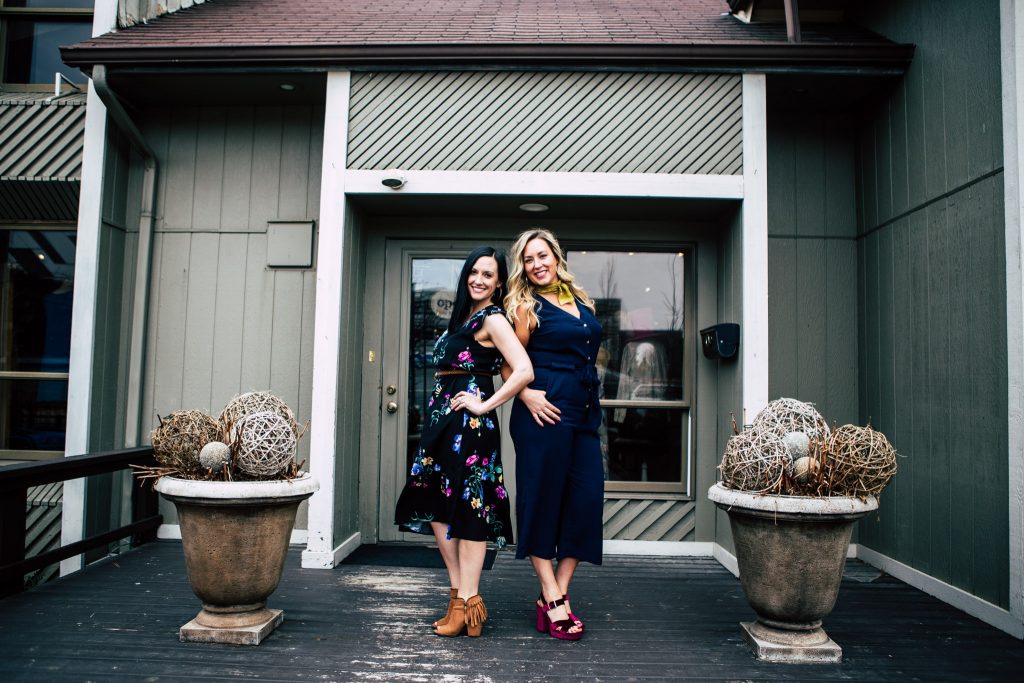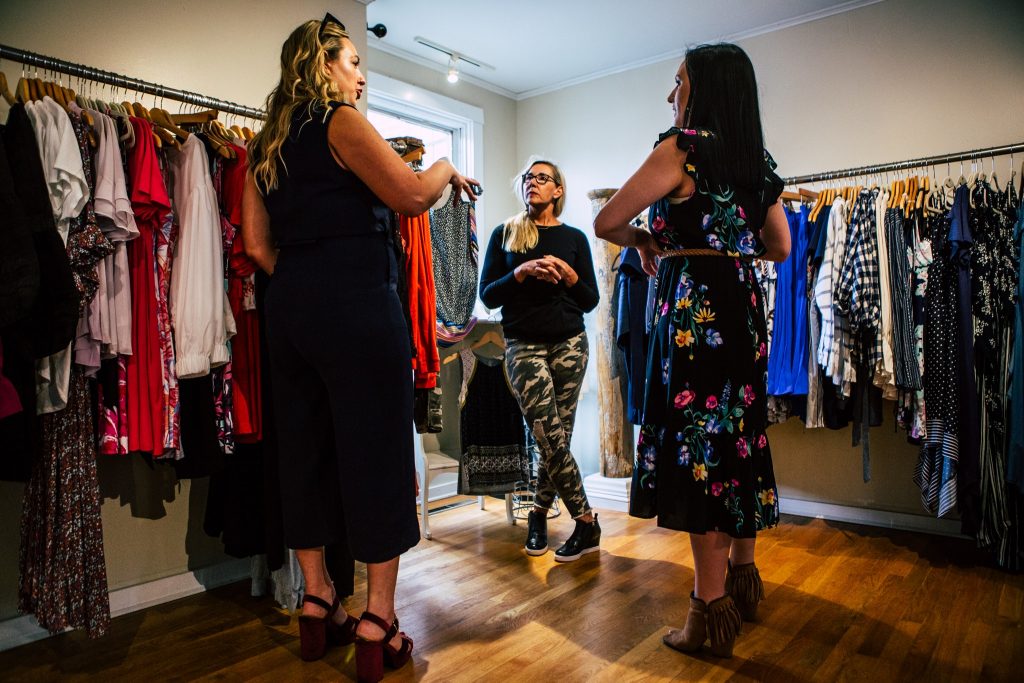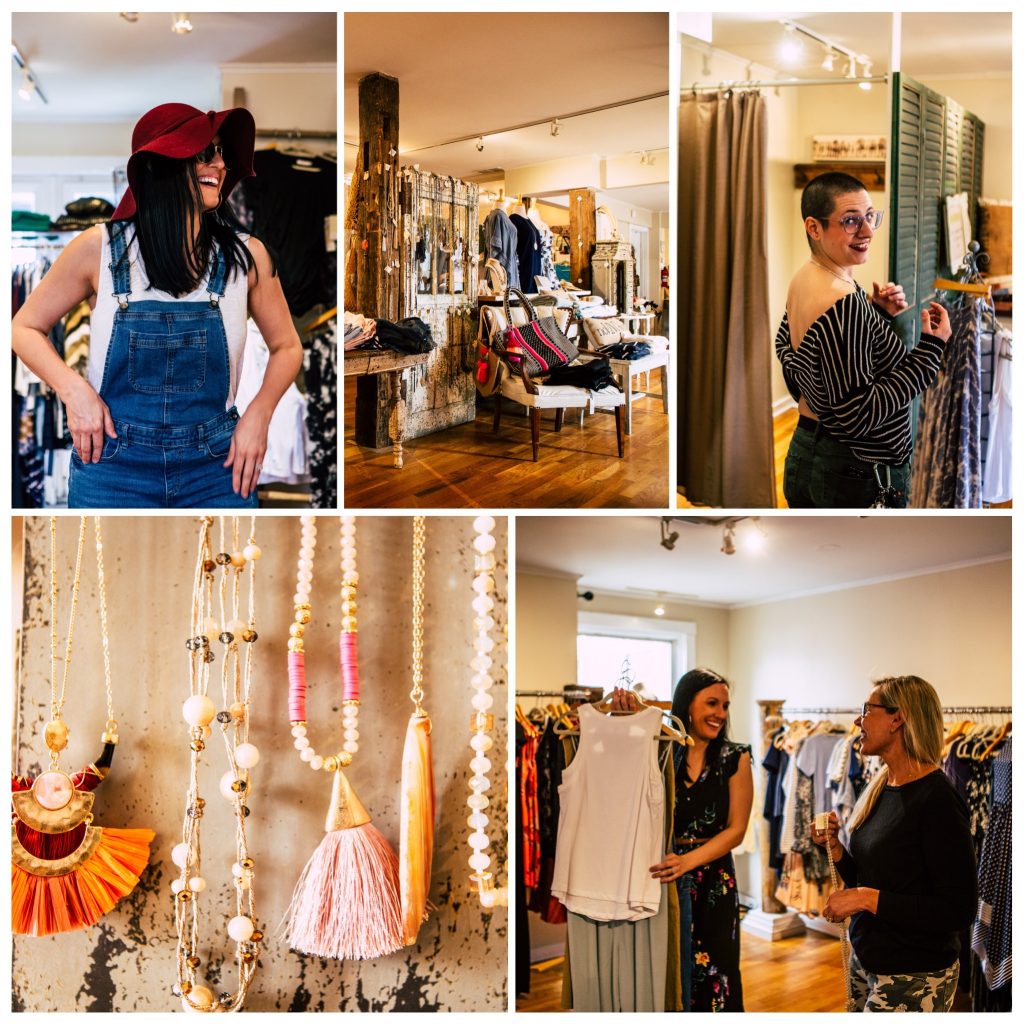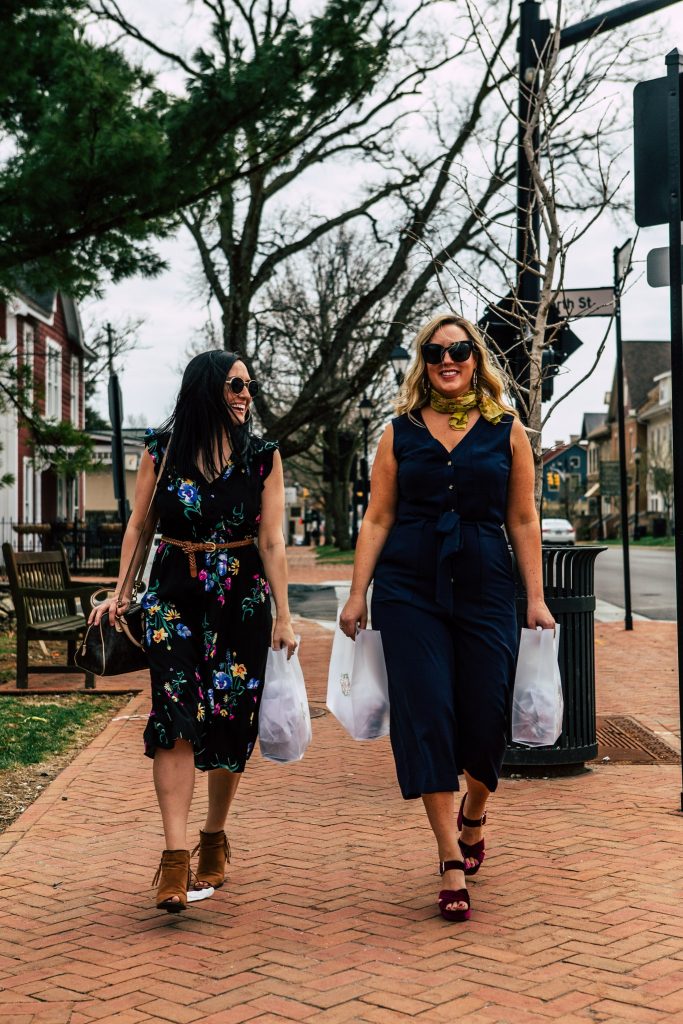 Now is the time to venture from Historic Dublin, just across the bridge to the new Bridge Park Area. You can choose to walk over, but, it made more sense for us to get in our car and re-park. Your legs will thank you later!
Step 4: Grab a Refreshing Drink & Snack
After all of your shopping and walking, it's time to re-fuel with a refreshing drink, a hand-crafted tea or another cup of coffee. Whichever you choose, Sweetwater Coffee & Tea has you covered.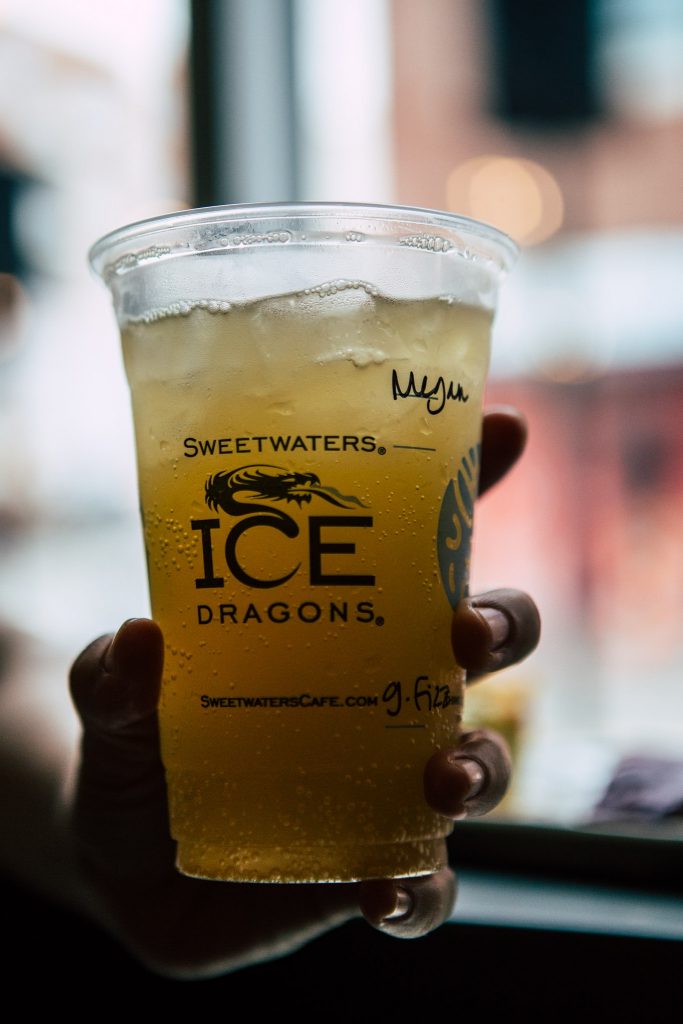 Along with your drink, if you're like me, it may be time for a snack, which is perfect because they also offer fresh, light fare from local vendors including Biscotti, Cookies & Cakes, Purple Sage Bakery, Katzinger's Deli, Sammy's Bagels and Tupelo Donuts. I was very happy to find out that they offered treats from some of my favorite local spots downtown, especially the catering only quiche from Katzingers!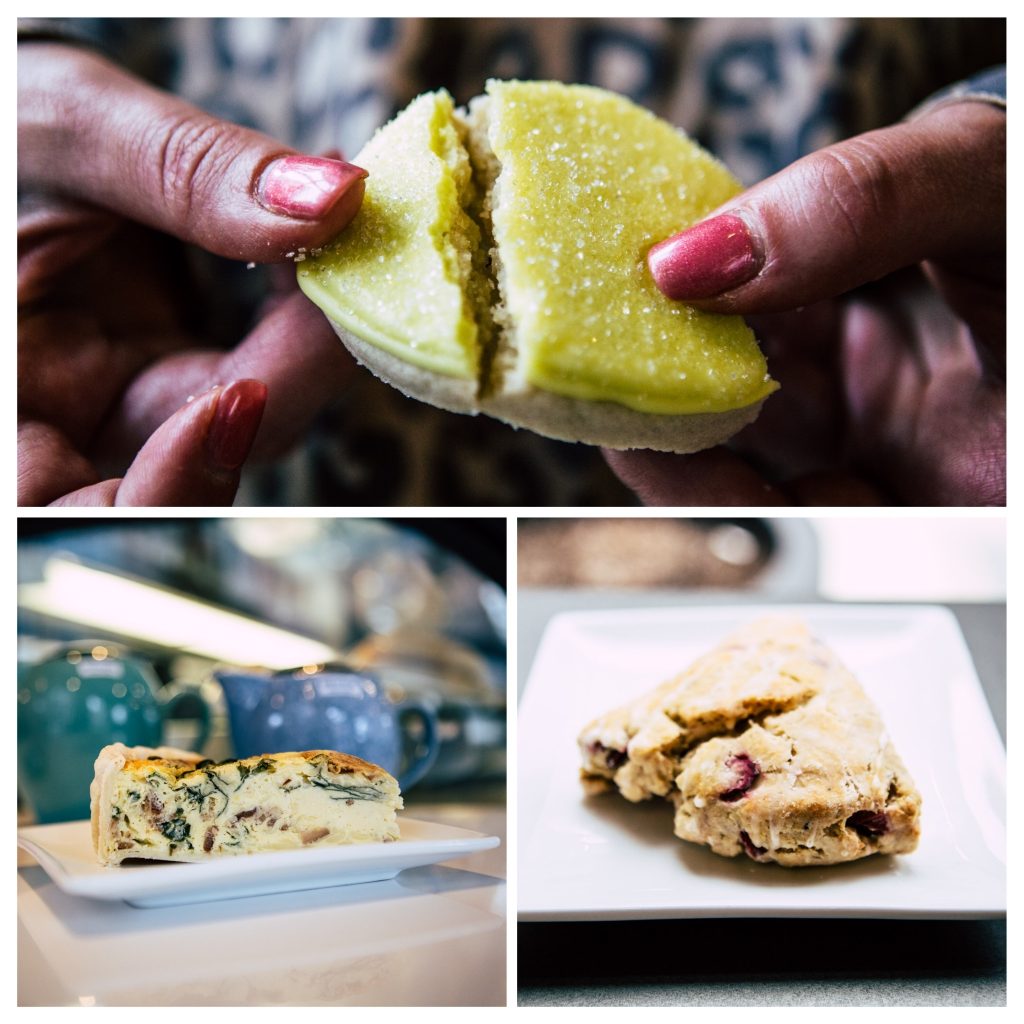 I didn't order this specific day, but, my favorite coffee drink from Sweetwaters is the Crème Caramel – A delicious caramel coated vanilla latte topped with whipped cream. The perfect mix of sweet and rich. Another crowd favorite that I haven't tried yet is the Dragon Eye – a hypnotizing blend of ther House coffee and sweetened condensed milk. A tribute to the Year of the Dragon.
Step 5: Make Fudge & Eat More Chocolate
Remember, this is girls day. It's a day to indulge and I have the perfect shop for that – Kilwin's. First, they have the most amazing caramel apples and second, they have the most amazing fudge!! If you've been in, you know you can watch them make it & sample, which is pretty cool (and delicious). But, did you know that you can now take part and make your own fudge?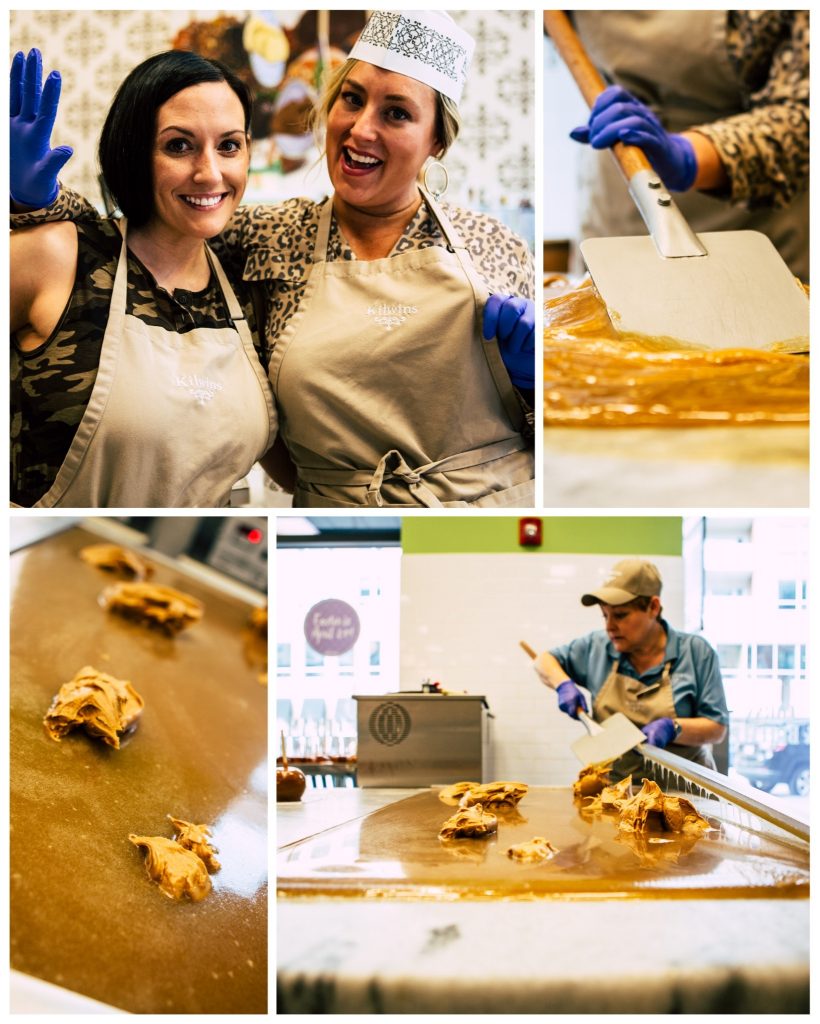 Let me tell you a little secret, it is HARD work! They sure make it look easy. From the temperatures to the way you move to the paddle, there is such a science to it. They have nailed the process. No wonder they've been a fan favorite since 1947!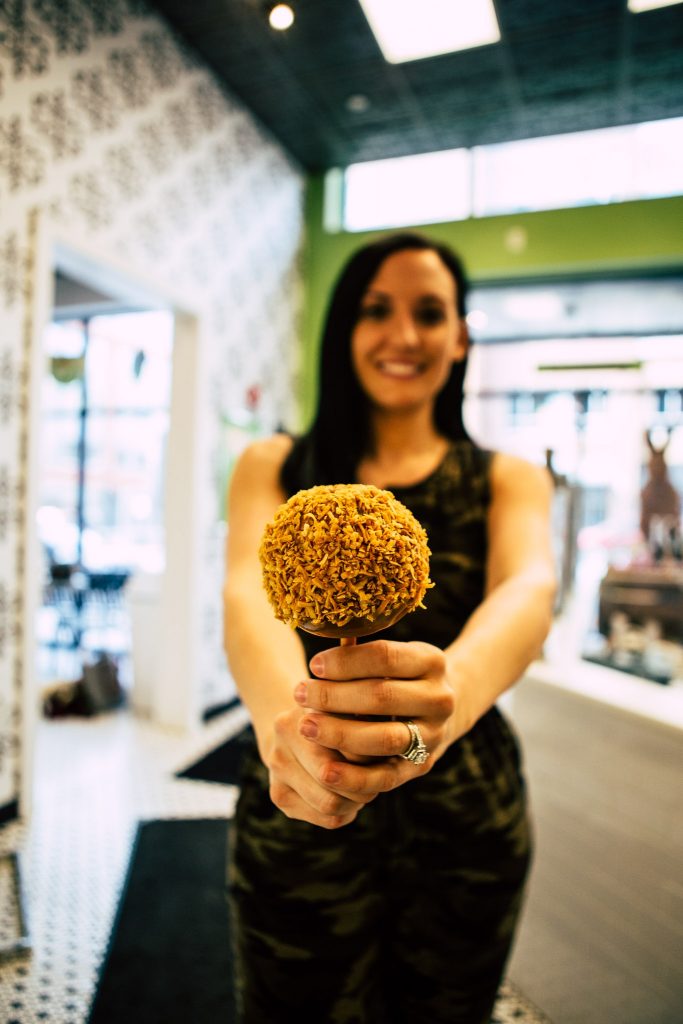 Tip: Make sure you try a few of the ice cream flavors and pick out a few treats to take home with you.
If you haven't been to Bridge Park, you are in for a real treat. Before dinner, I suggest exploring a bit. They are home to places like Pins Mechanical Company, 16-bit Arcarde, Anthony Vince Nail Spa, Bend Active.
Step 6: Unwind with a Rooftop Dinner
After a long day of exploring and catching up with your bestie(s), it's time to unwind and treat yourself one last time. The perfect spot to do that is at VASO.
Vaso offers a unique Spanish-style tapas menu and panoramic views of the Scioto River and Historic Downtown Dublin. They have the most beautiful rooftop oasis that you get to by taking an all glass elevator. They have two unique bars, indoors and out, boutique-style wines, craft beers, signature drinks handcrafted at your table, fire pits, private cabanas and more.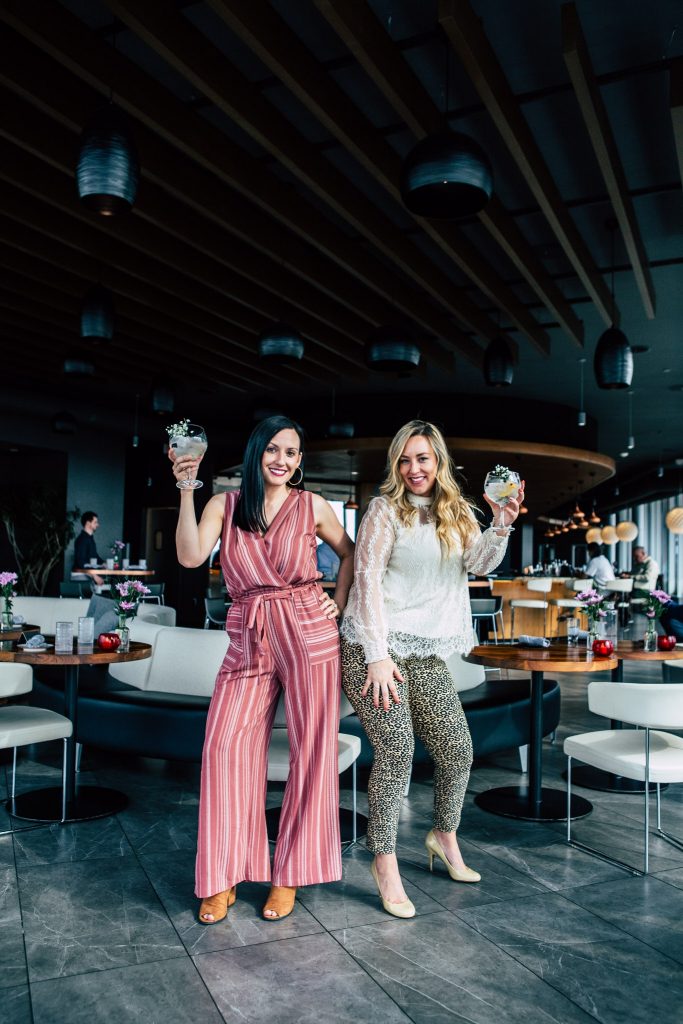 I have had some of the best, most creative cocktails at VASO. They truly put a great deal of thought and effort into each one, from the ingredients to the presentation, you won't be disappointed.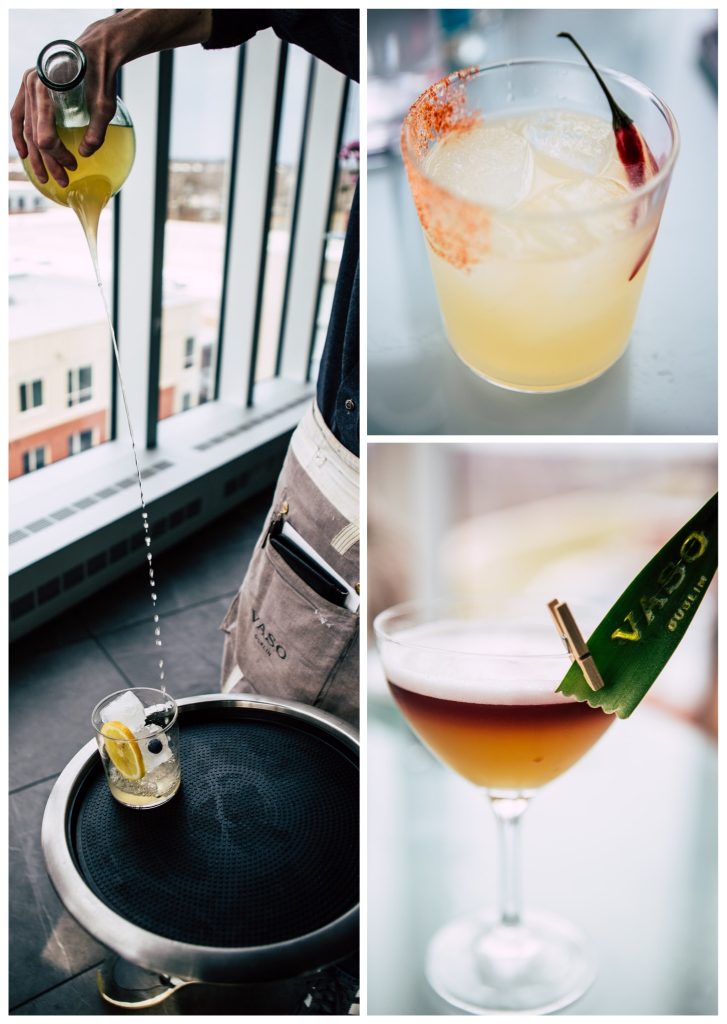 Just like their drinks, VASO has a fabulous food menu. They offer a Spanish-style tapas menu featuring flavor profiles you won't find anywhere else in Columbus.
If you go during happy hour (Monday through Friday from 4pm to 6pm), you'll have the chance to enjoy their San Sebastian menu. Inspired by its Spanish roots, the special includes a complimentary pintxo (a Basque-style, bite-sized snack) with every drink ordered . The pintxo options of the day will be determined and created by Chef David Belknap and vary based on drink order. Some of the Happy Hour tapas, served alongside guests' favorite beer, wine, or signature cocktail include crispy garlic-cheese-stuffed olives, serrano peppers wrapped in oven-dried tomato and a smoked mushroom and cheese empanada.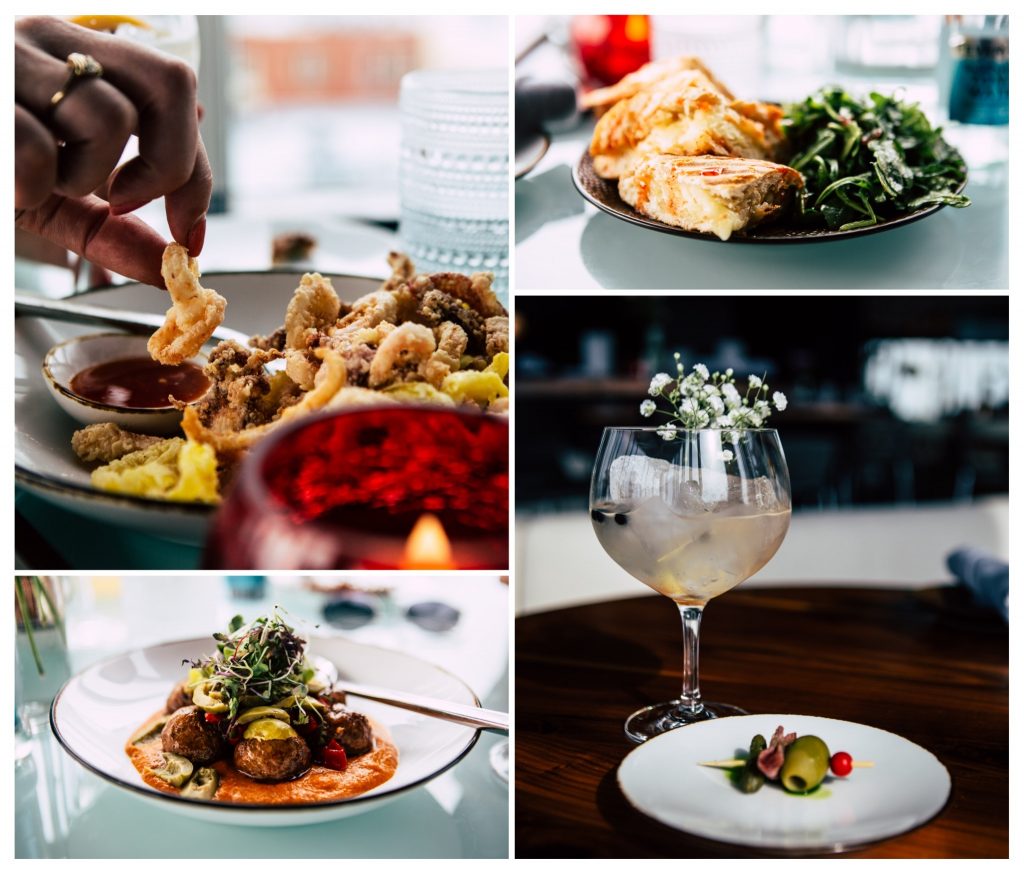 Remember that beautiful rooftop oasis I mentioned before? Here it is. Jaw-dropping, right?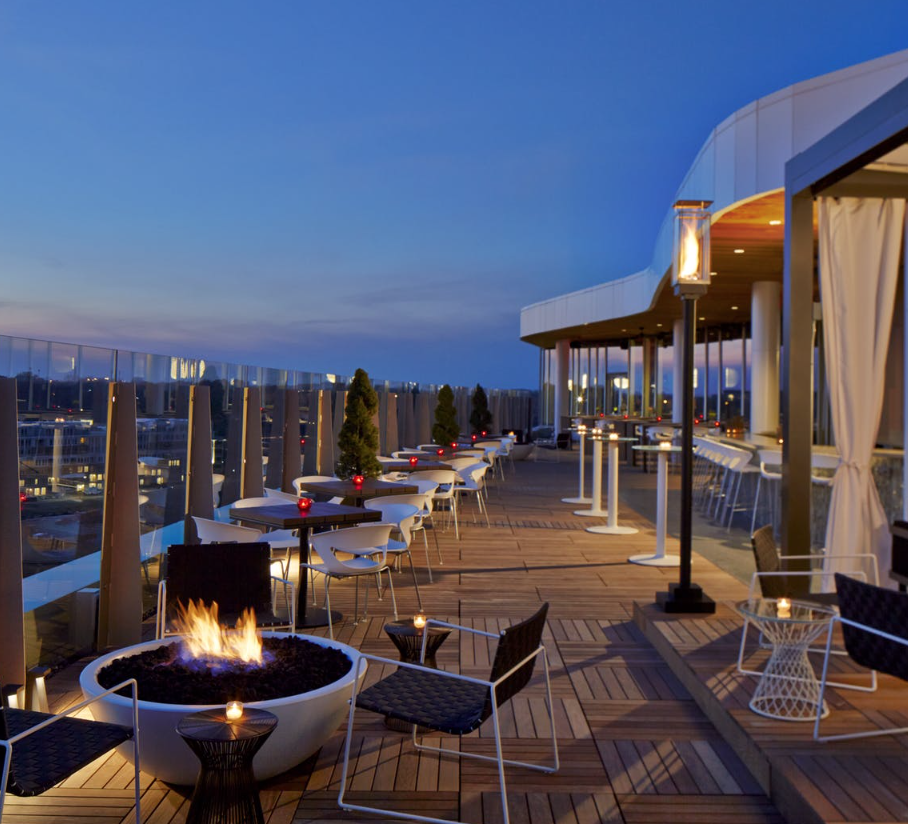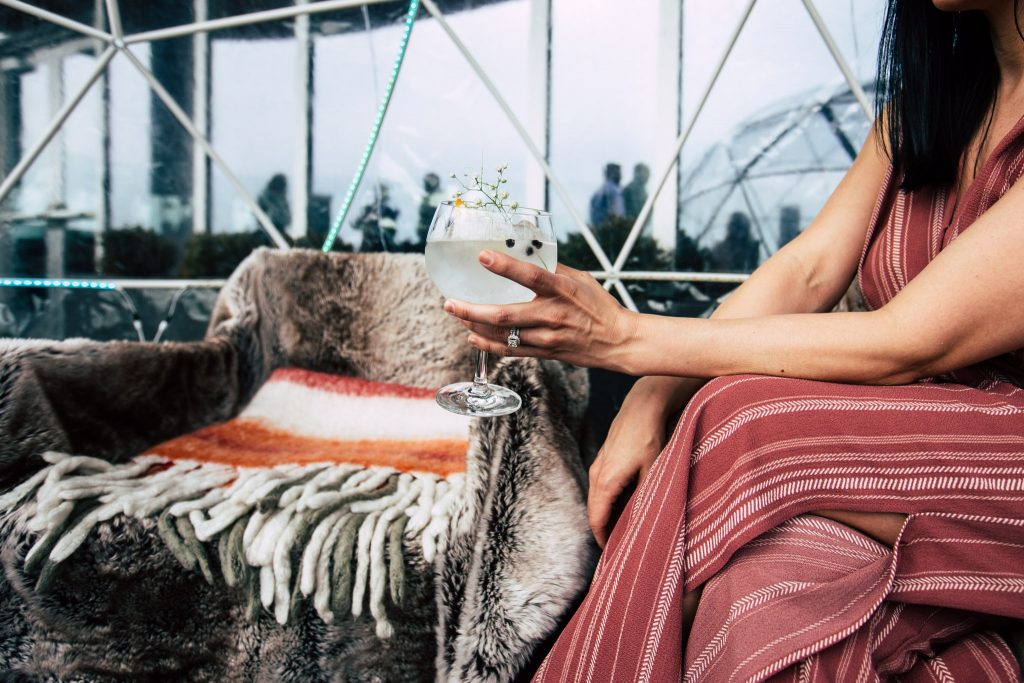 Other Dinner Suggestions: Cap City Diner, The RAM Restaurant & Brewery, Fado Pub & Kitchen or Hen Quarter.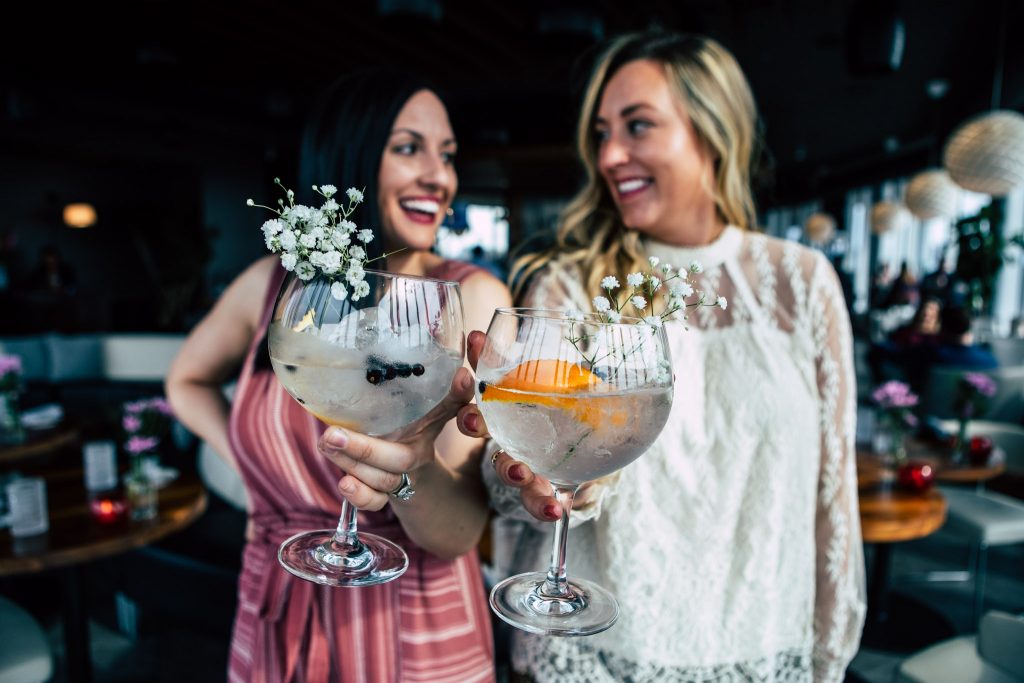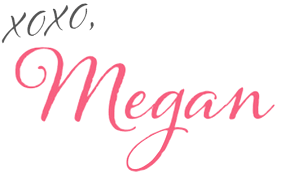 Special thanks to Dublin CVB for planning this day for us and Whitney Brewer of Whitney Brewer Photography for capturing it. I highly suggest grabbing your girlfriends and having Whitney be a part of it. She is incredible and has an eye that captures your perfect moments so beautifully. I appreciate her so much!