Get Air in Hilliard is the perfect addition to your summer bucket list, rainy day list or anytime list! Filled with trampolines, foam pits and obstacle courses – they offer something for all ages! If you have been to the other trampoline parks around town, be prepared to have your mind blown. This place is HUGE! From the outside, you can't really tell how huge it actually is. Walking in, all of our eyes lit up. When you walk in, you come up to a counter where you will sign your waiver and pay. You can fill out the waiver prior to your visit. Great option when you have little ones with you because its hard to wait when you see how much fun you're about to have! They do have special socks that you have to purchase. Once you buy them, you can bring them along next time. Next to the front counter, you will see a  a small restaurant and lockers for rent ($1). We had the pizza the other day and it was pretty good. It has my favorite pepperonis – the ones that curl up! Yum!
---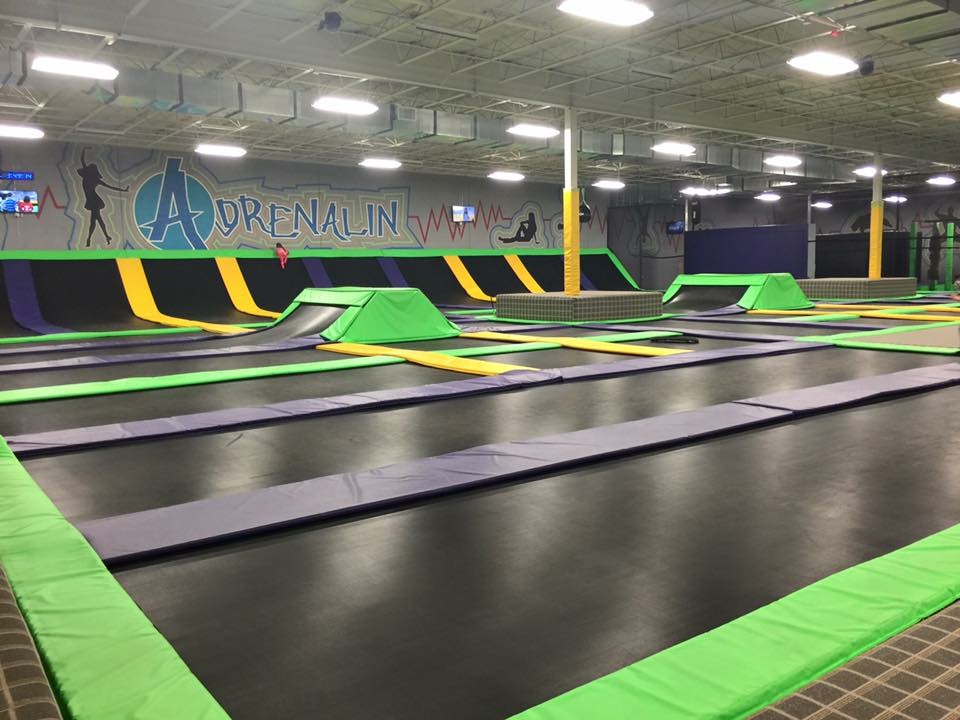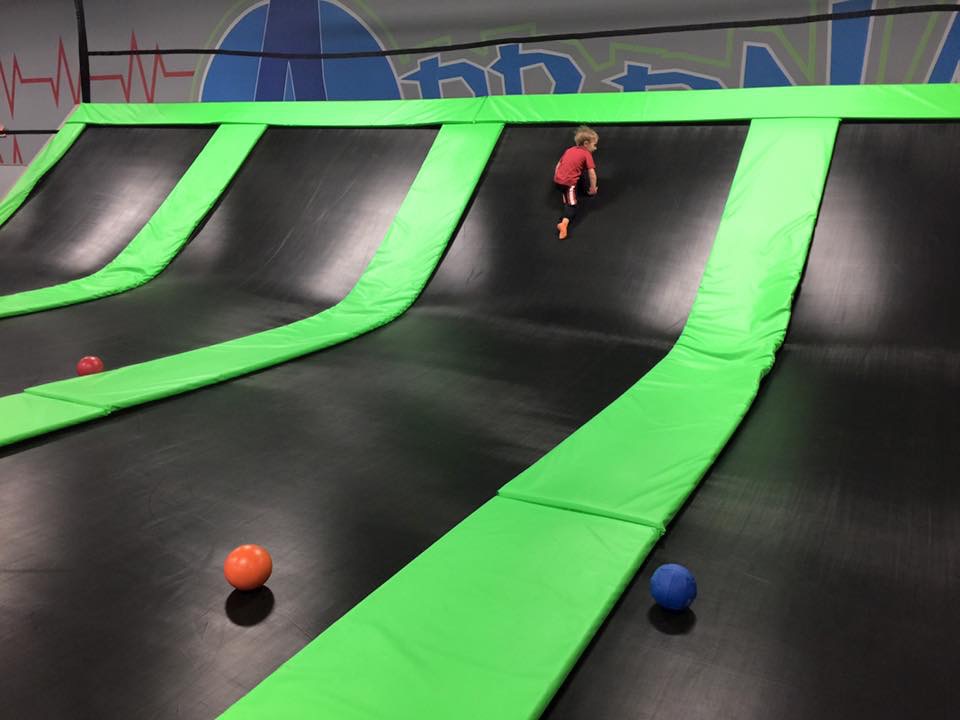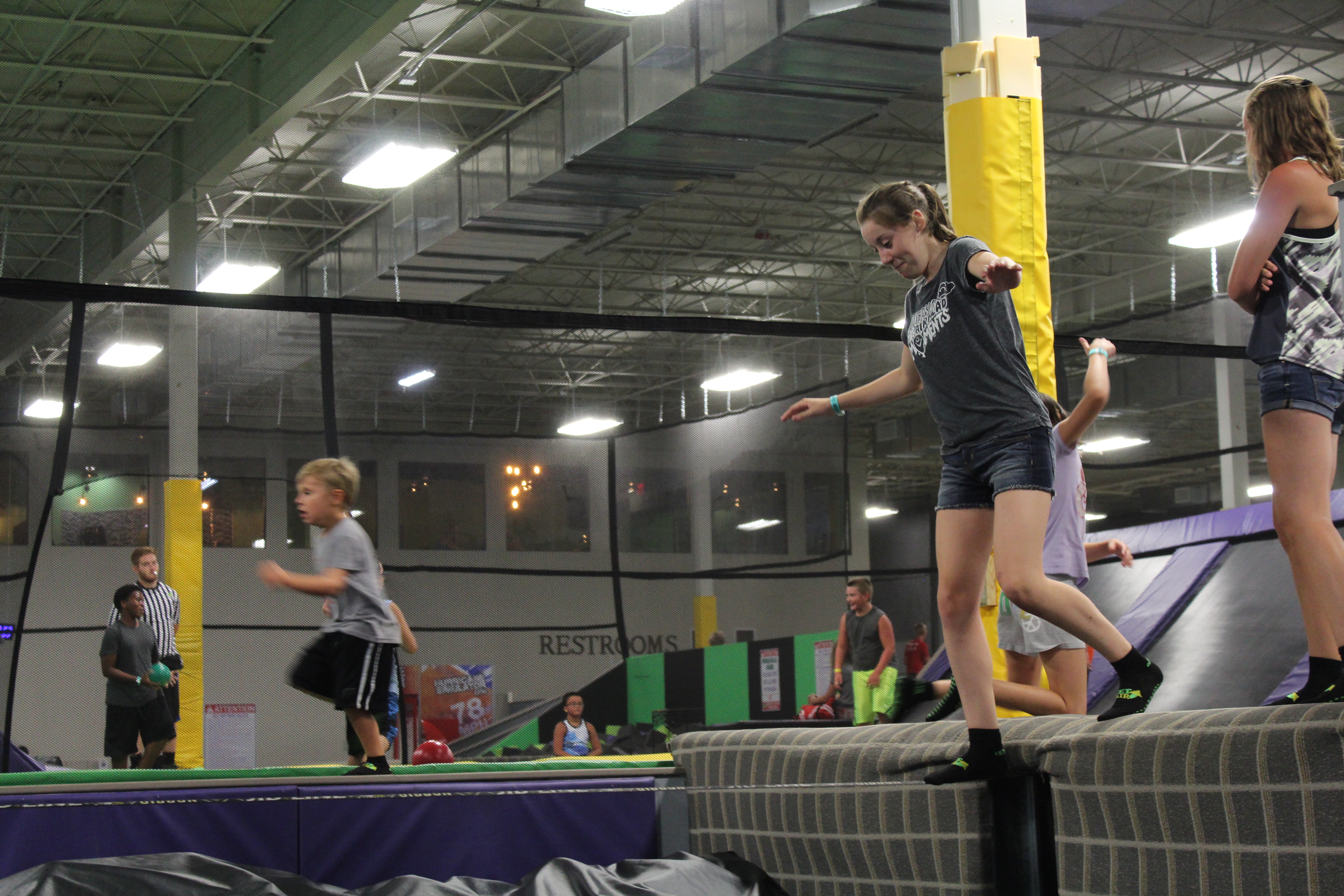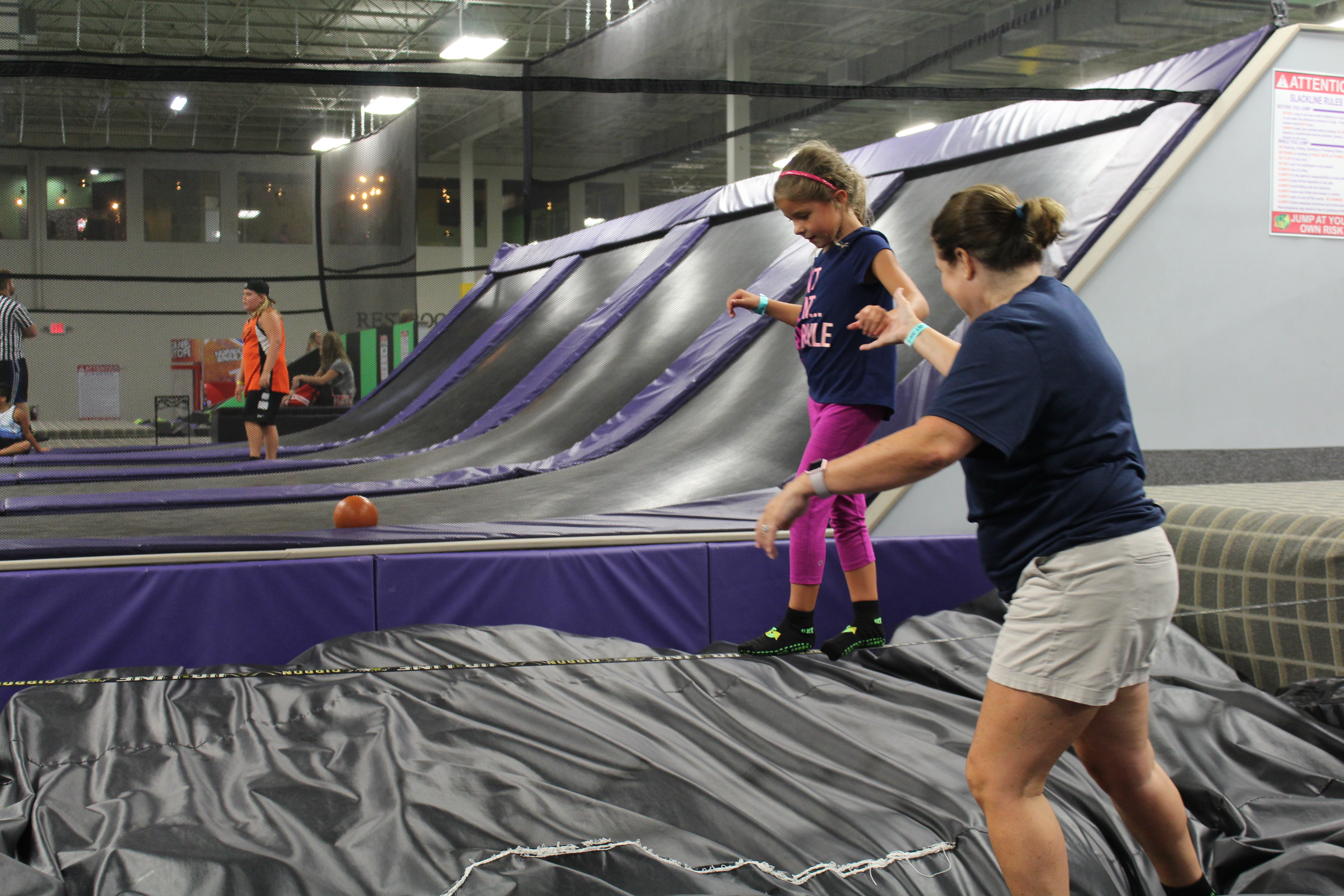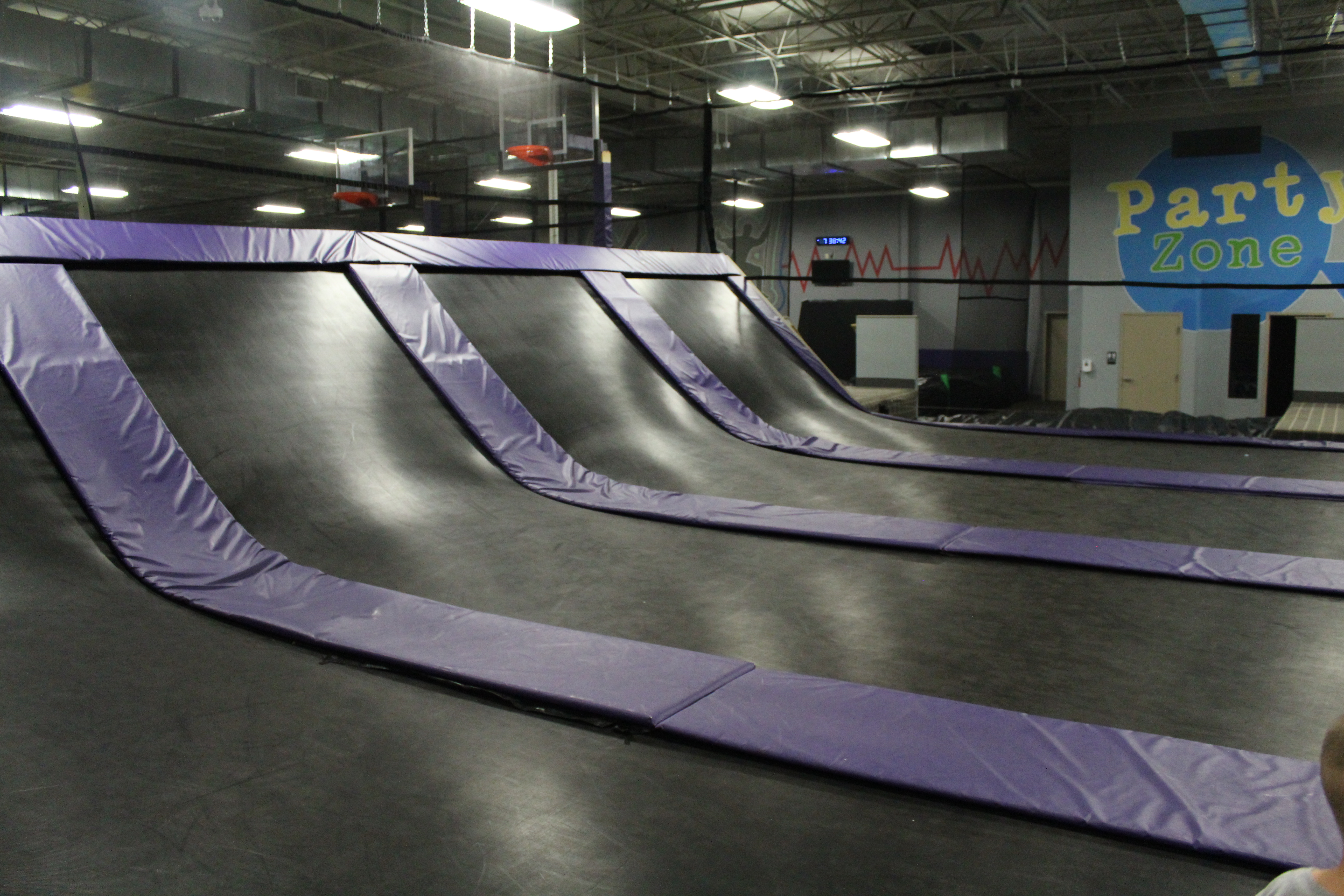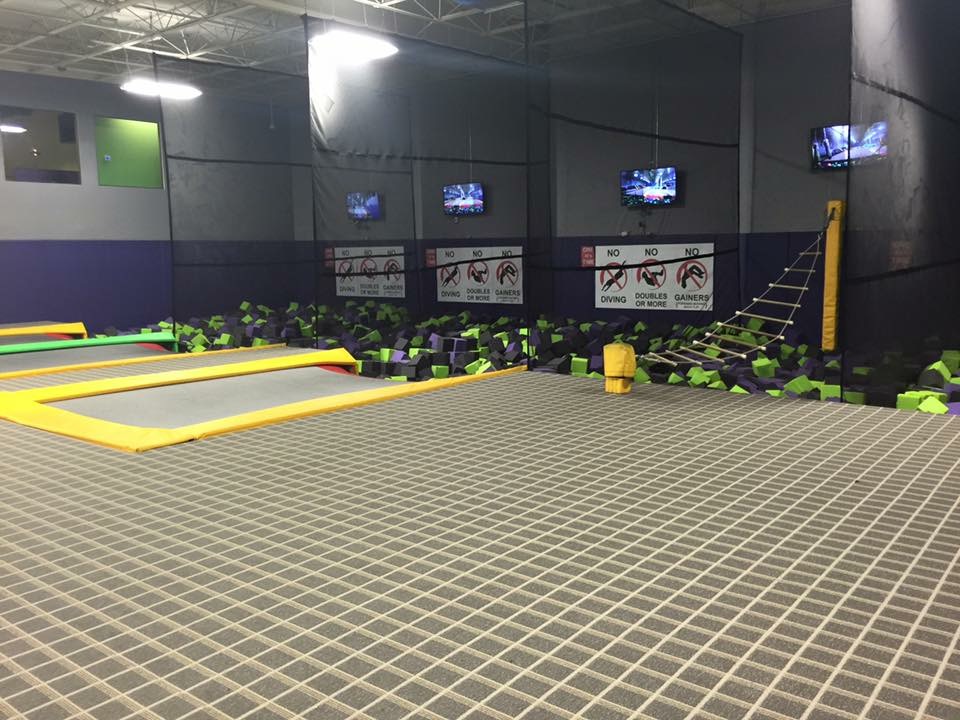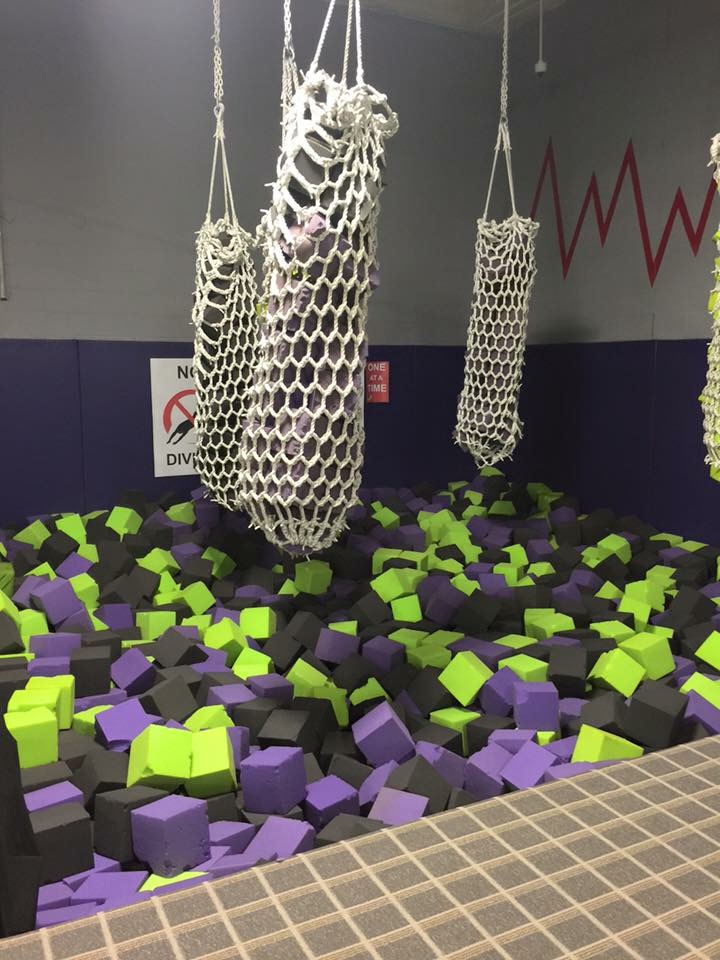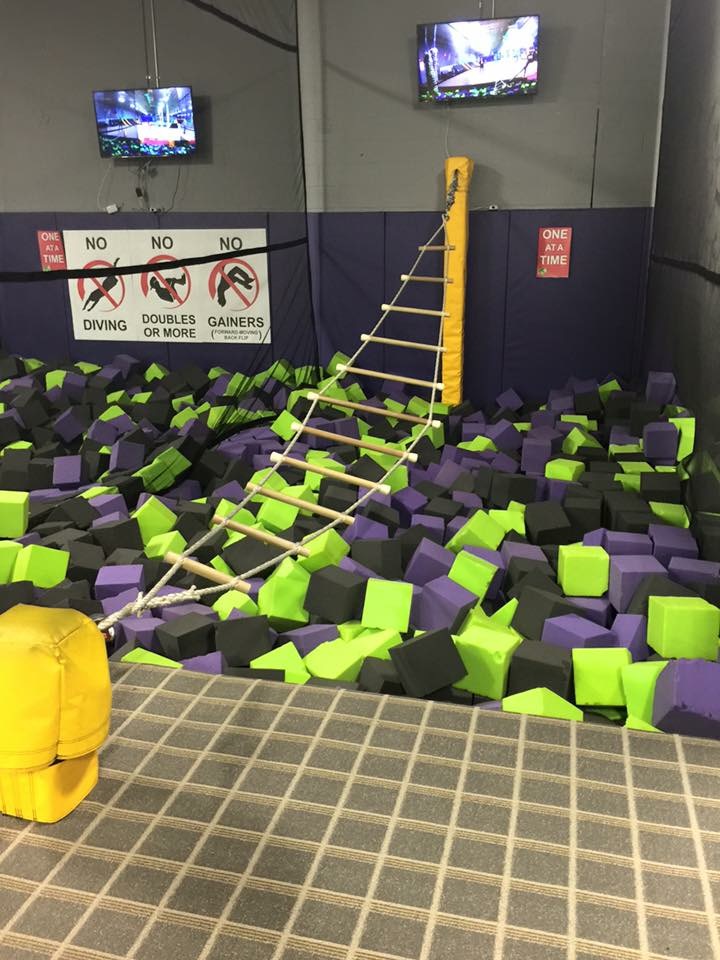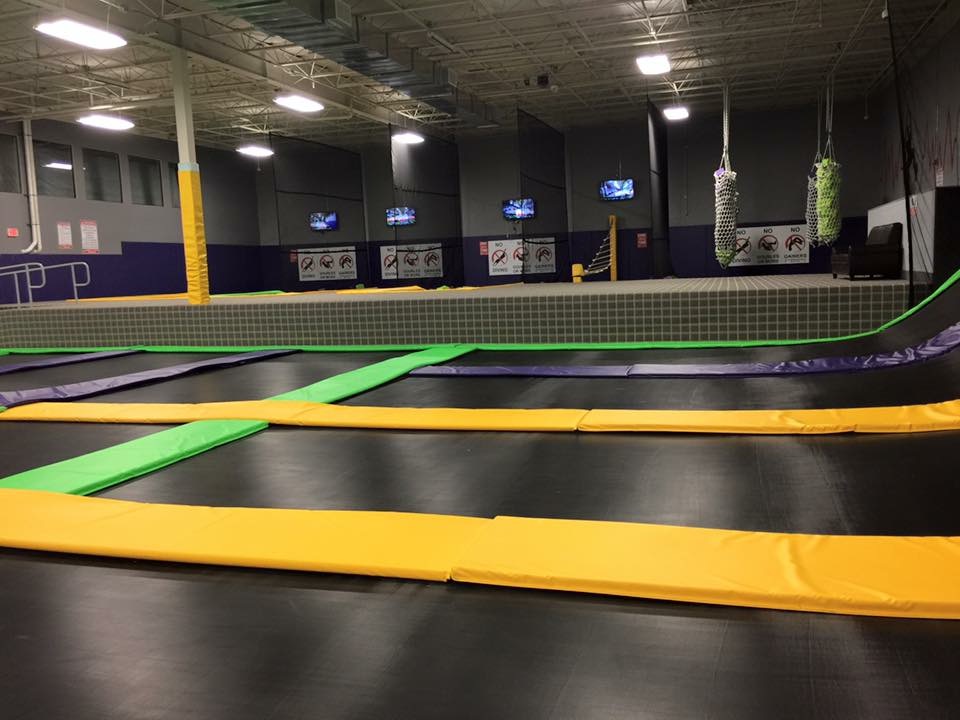 One thing I like about the trampolines is the fact they have separate areas for age groups. At other trampoline parks, the kiddos have been intimidated by the bigger bouncers or have been forced to stay on one jumping square. That obviously didn't go well with the toddlers – being forced to stay on one little square, yeah right! At Get Air, they weren't forced to stay in that one area, but, it was nice to have if they wanted it.I also love that everything is basically on one level and is very open.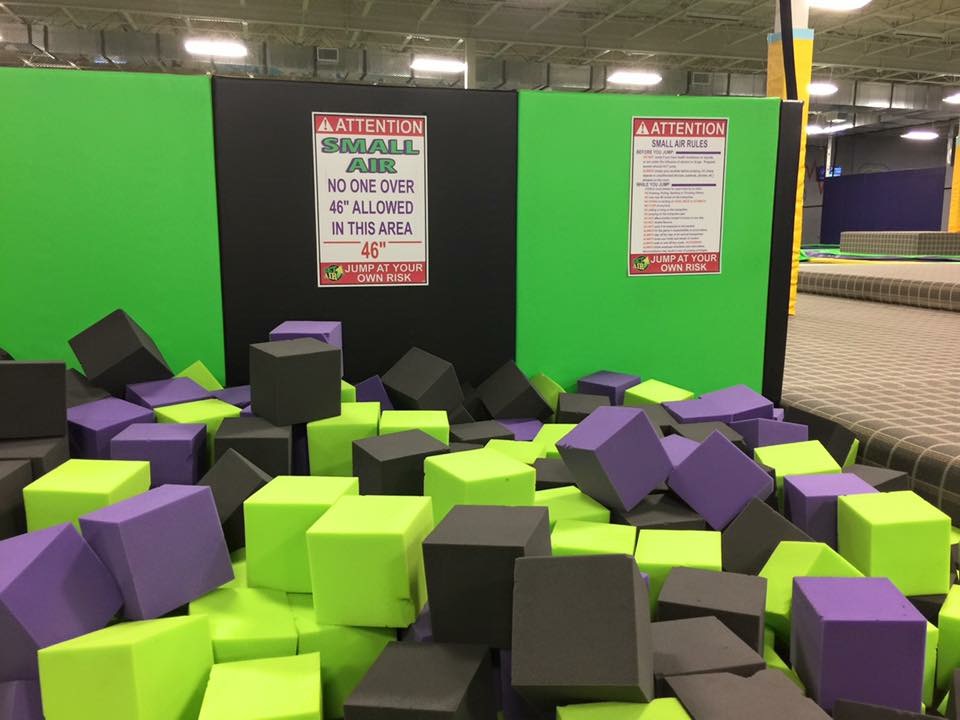 I have been a few times, but, the other day we went for my little sister's birthday party. It was a blast. You can call, but, it was equally easy to book online. I highly suggest it if you are looking for a spot. It included pizza, drinks and a private dodgeball game. We were able to bring in fruit/vegetables/water and cake. Plus, we had our private party room.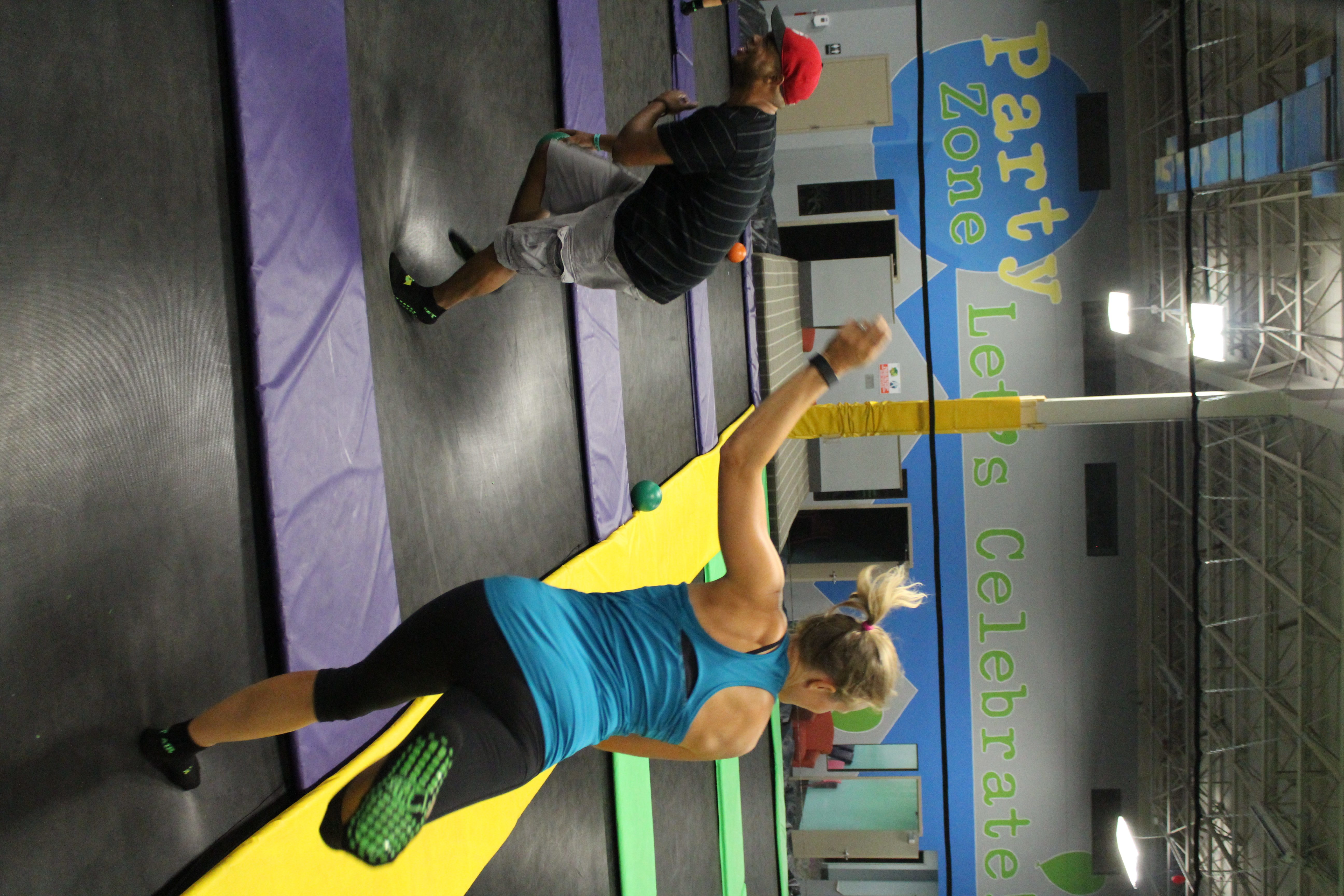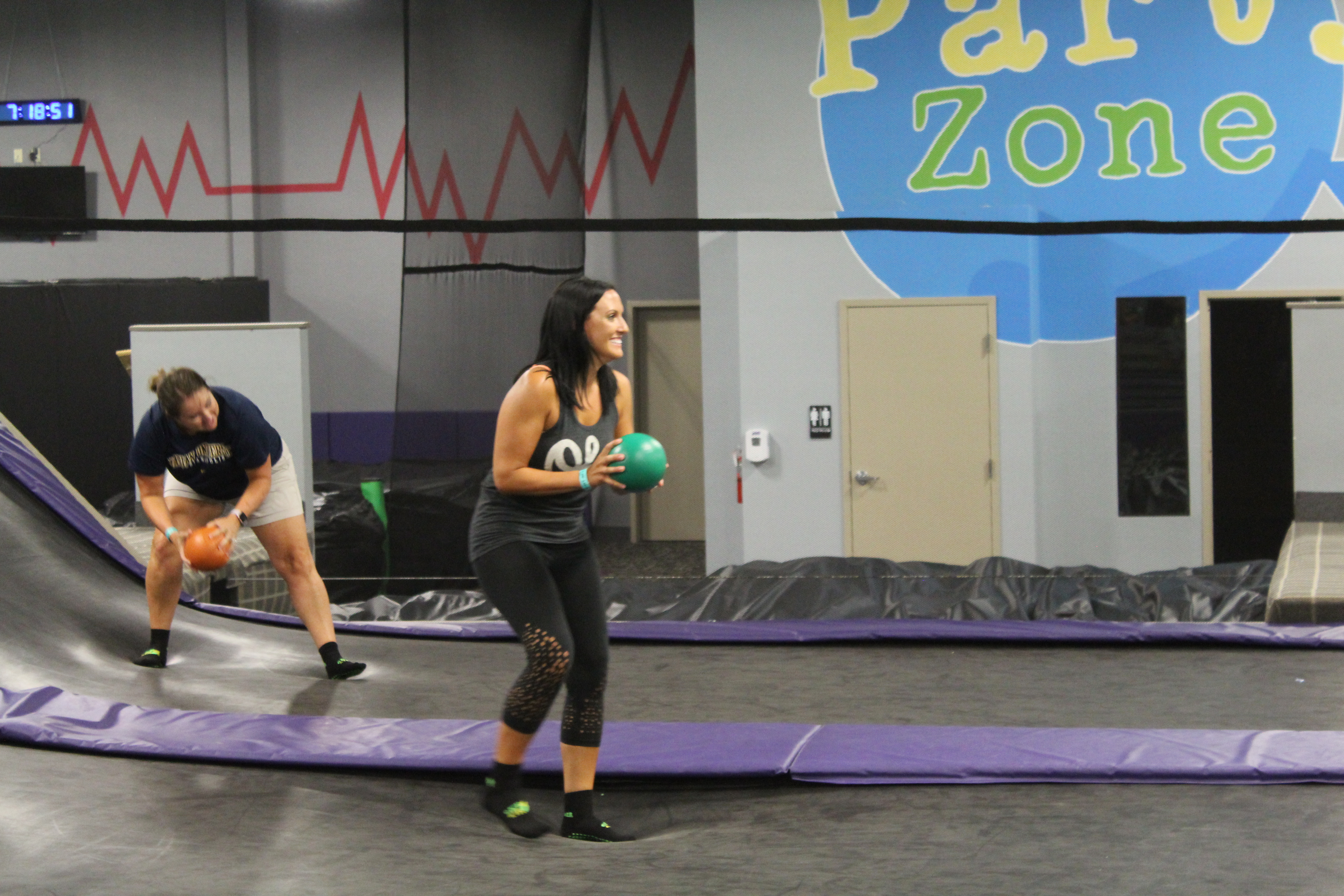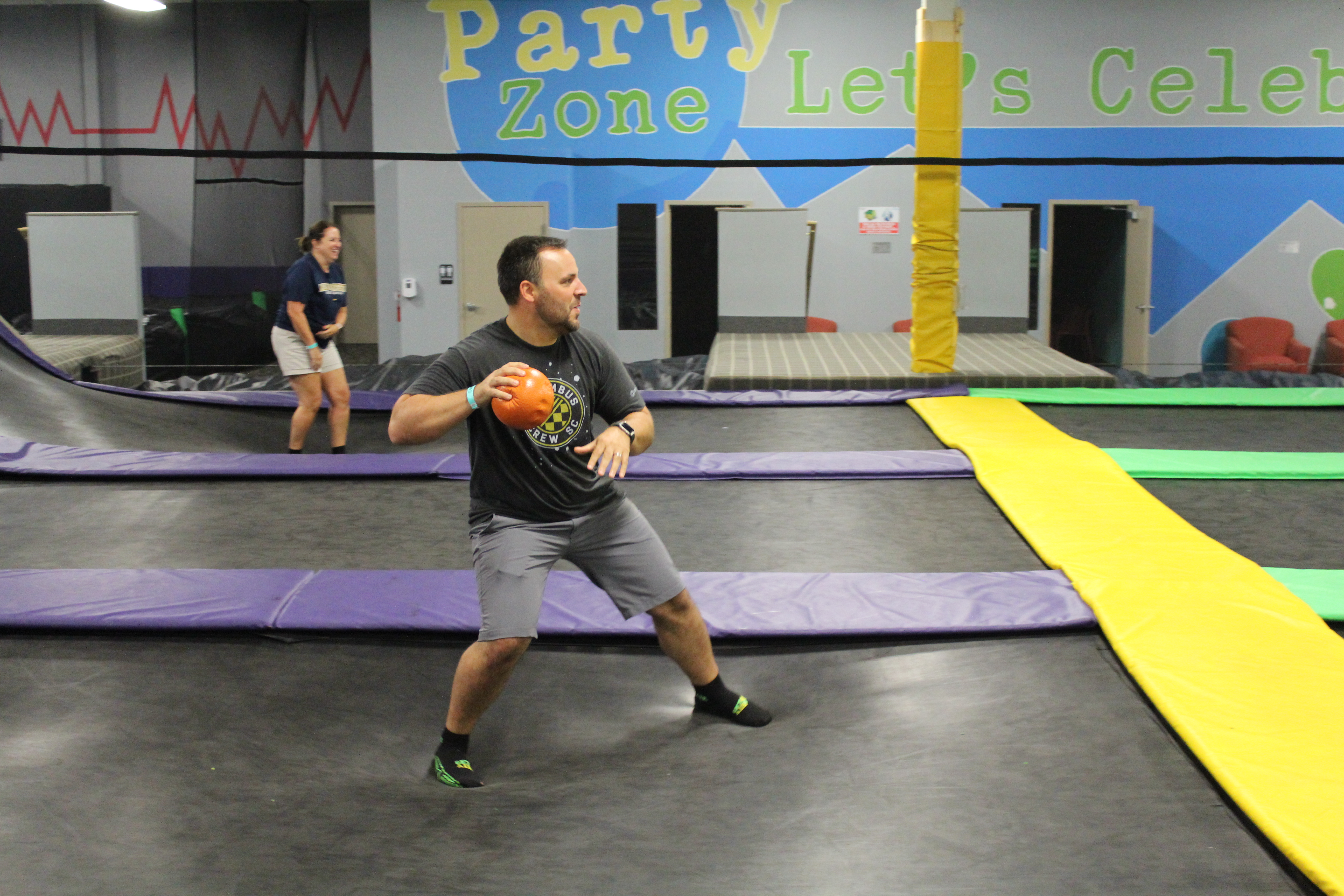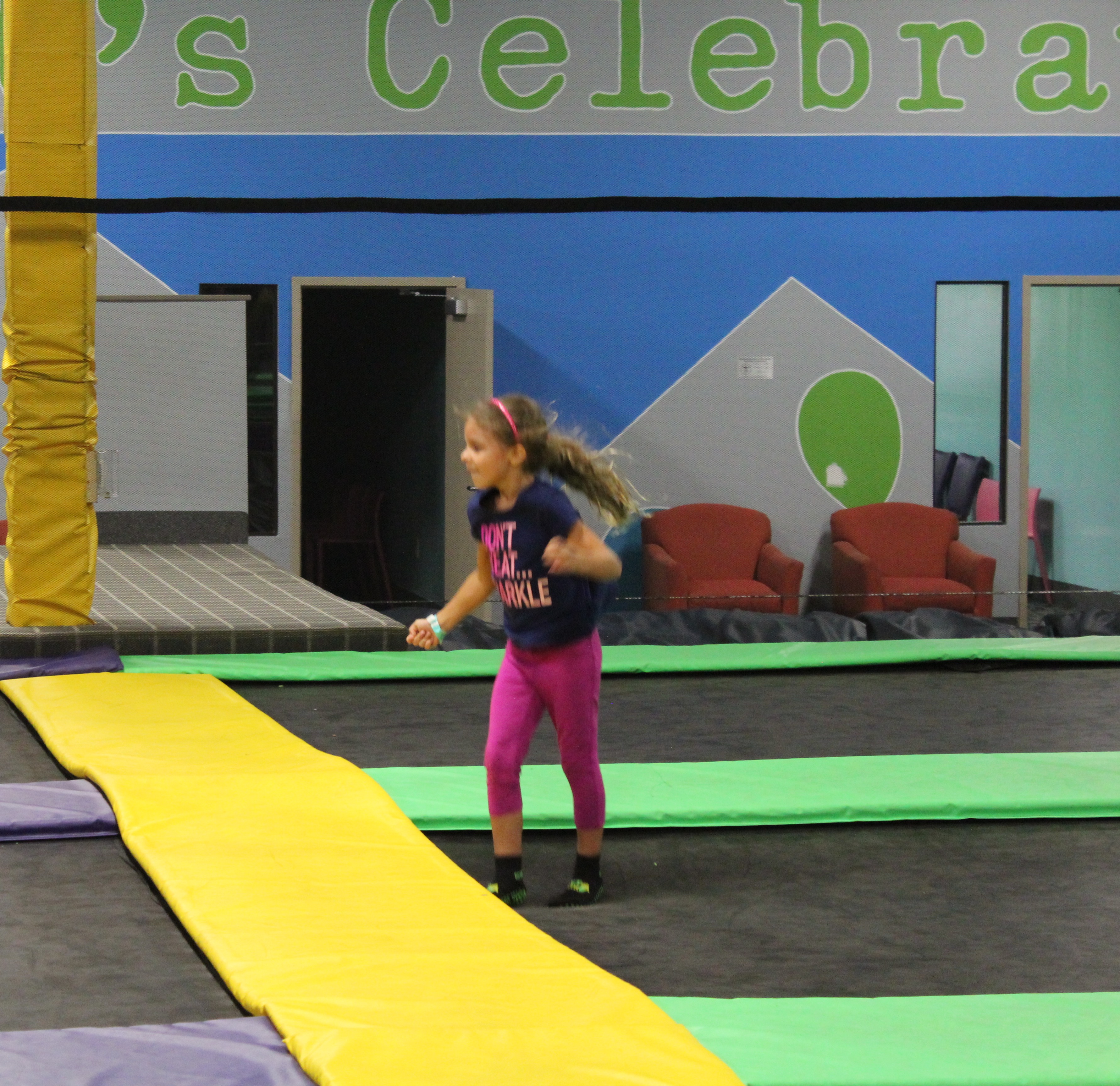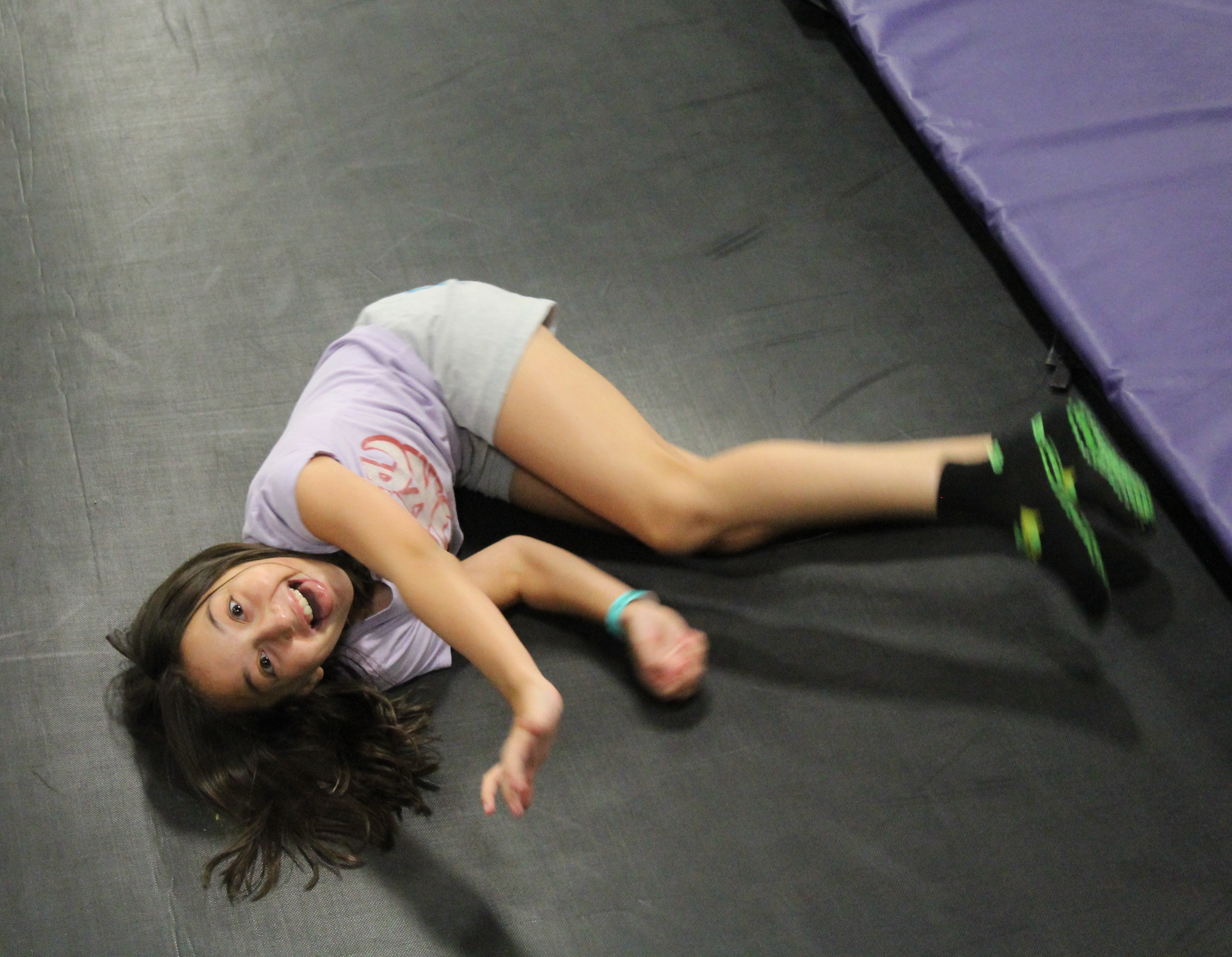 ---
Hours
Monday to Thursday –10am to 9pm
Friday and Saturday – 10am to 11pm
Sunday – 10am to 8pm
Toddler Time Hours
Wednesday, Thursday, and Sunday – 10am to 11am
---
Contact
3708 Fishinger Blvd. | Hilliard, OH | 43026
(614) 335-9864
---
Prices
Big Air
1 Hour – $14
2 Hours – $22
Smaller Air | Under 46″
1 Hour – $9
2 Hours – $14
---
Discount & Deals
Monday | Family Day
Families of 4 or more, get 20% off admission.
Two for Tuesday
Buy one hour and get the second hour free!
Wednesday | Students
Bring in a valid student ID and receive 20% off on admission.
Thursday | Double Stamps
Jump card holders receive two stamps on Thursdays.
Wednesday & Thursday | Toddler Time | 10am – 11am
Each toddler is $7 + $2.50 for socks
---