We love visiting The Central Ohio Fire Museum in downtown Columbus. Opened in 2002, firefighters, corporate and community sponsors raised $700,000 to restore the 1908 Columbus Engine House (No.16). Paying tribute to firefighters, past – present – future, the museum is a great way to learn about fire history, education, safety and prevention. I love how personalized your visit is.  The people who work there are great. It varies who you will see, which is awesome because I fee like we learn something new each time because we are getting a different perspective. More times than not, we have been the only ones in the museum. This means the kiddos can ask any and every questions they are willing to answer!
We always start off in the play area. It may be small, but, it offers a great deal of fun for the kiddos. They are able to drive a real fire truck, slide down a pole, dress up, play with trucks and more.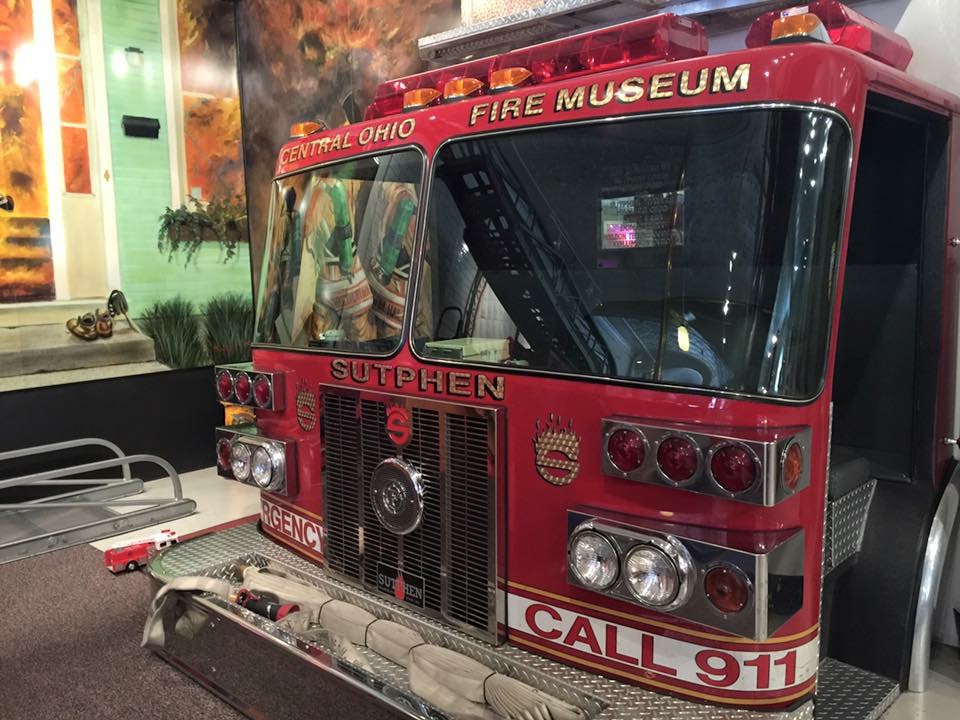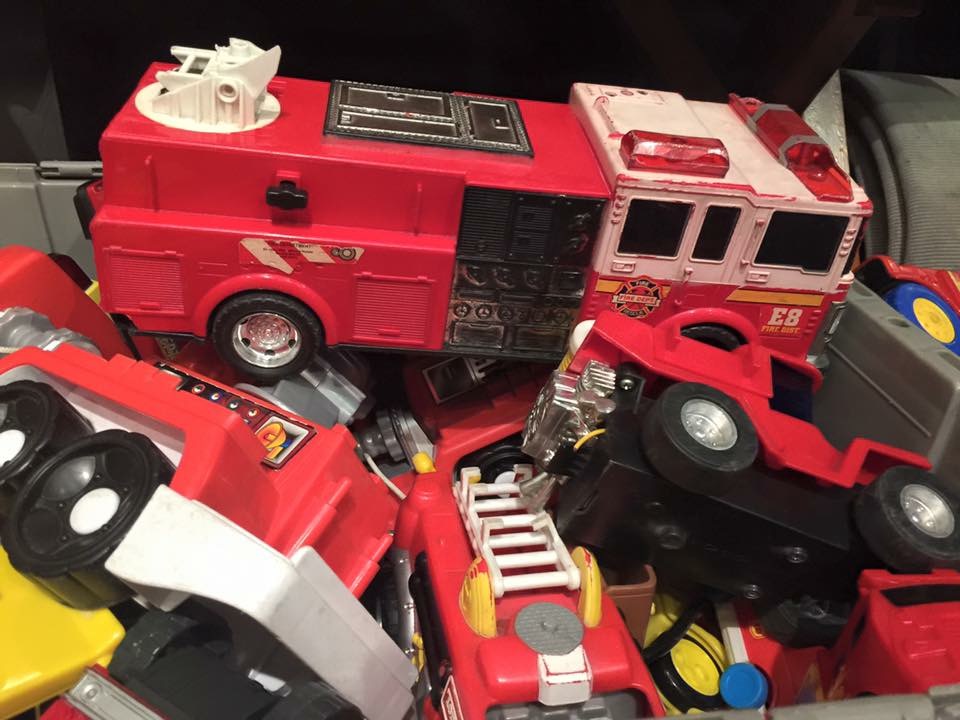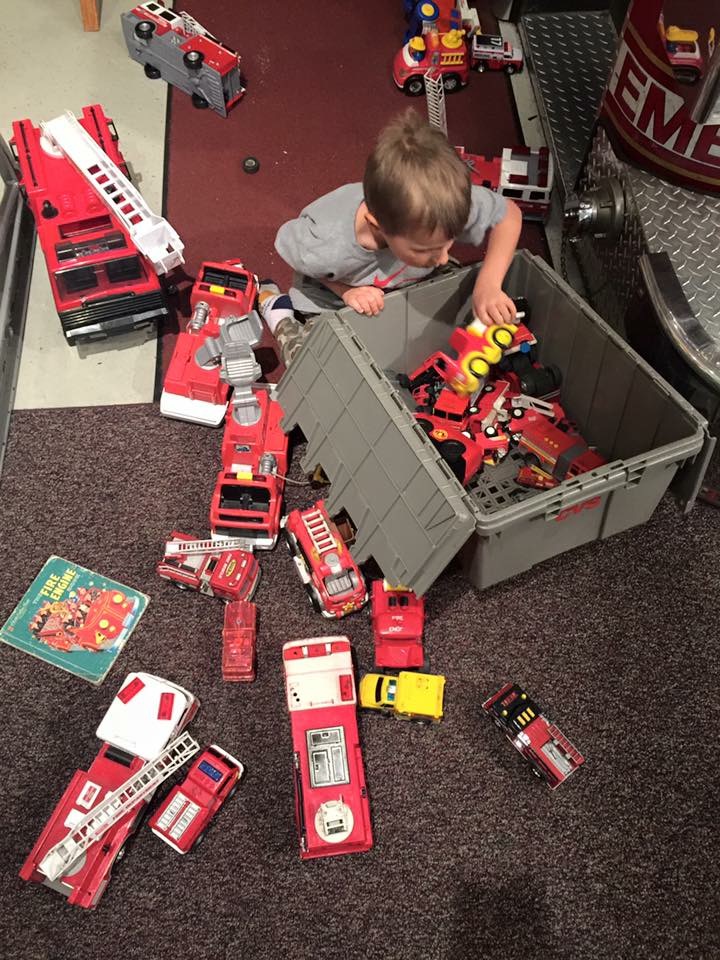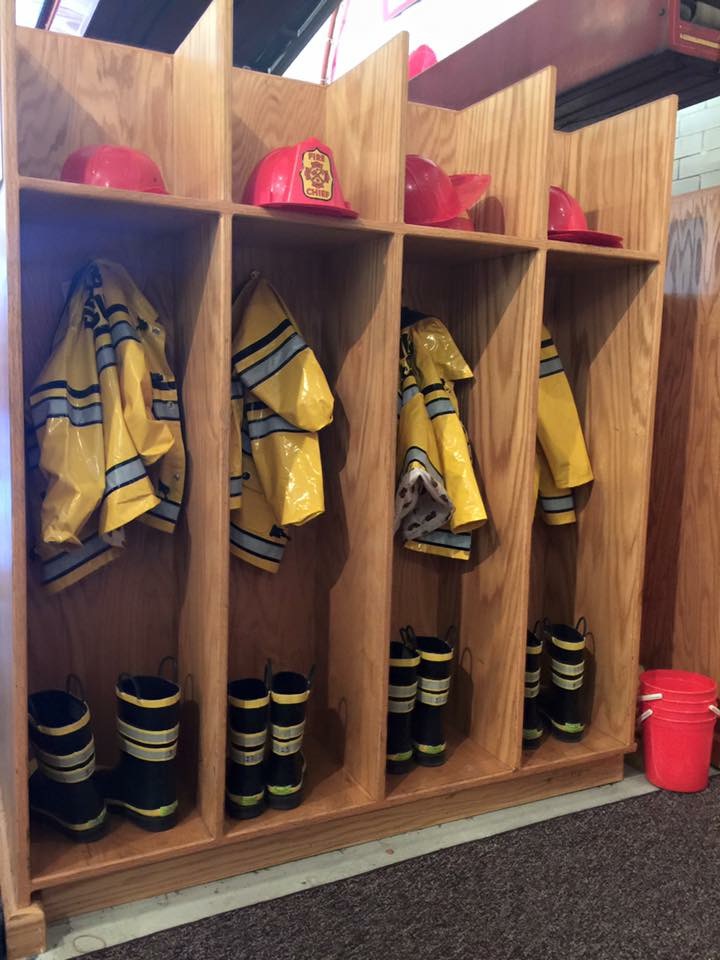 On top of the play area, they have horse-drawn and motorized fire trucks, pictures of the station throughout the years, old and new gear, a small gift shop and more. While visiting, you learn all about day to day lives in the engine house. It is very interesting for both the kiddos and myself. They are always blown away that this is the way they used to have to get around! They're also blown away that the fire video is on a VCR. The first time we went, they had no idea what is. Now they refer to it as "the old thing you used to have to watch movies on!"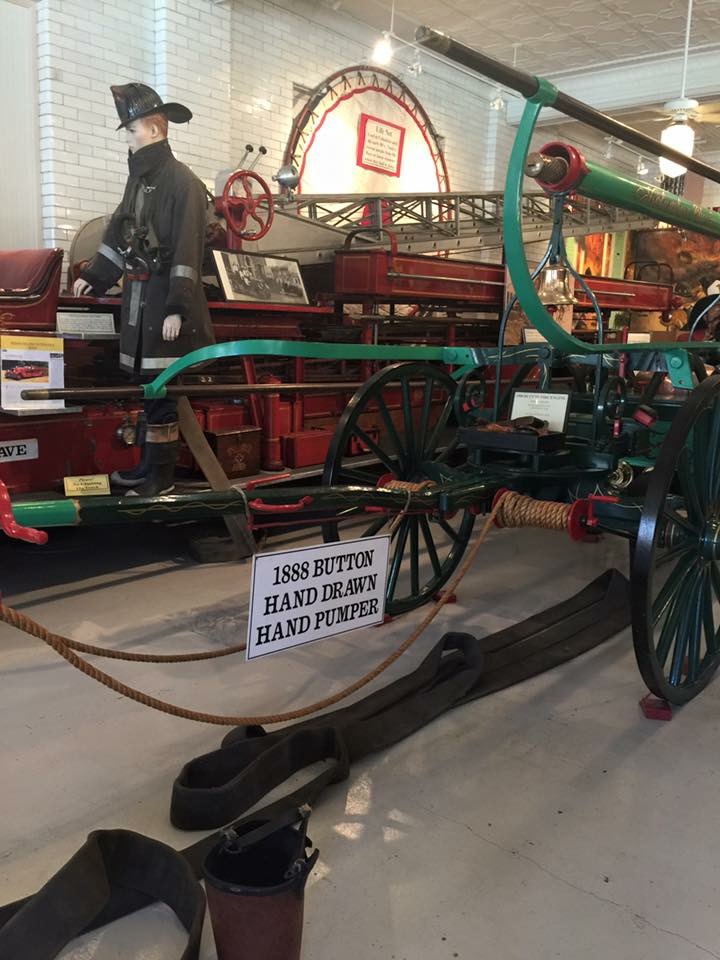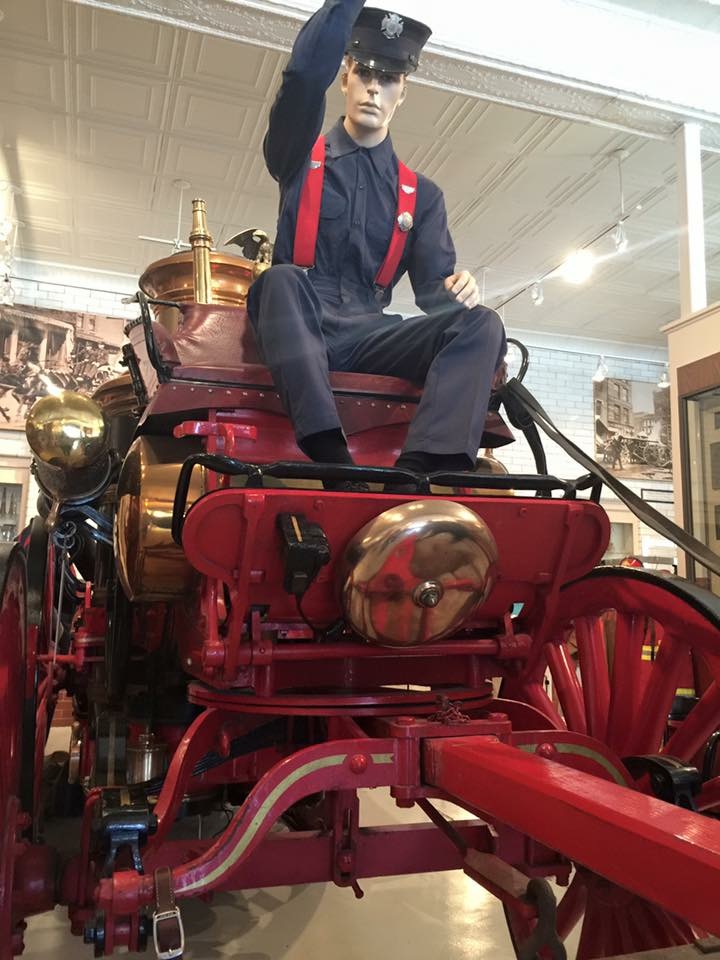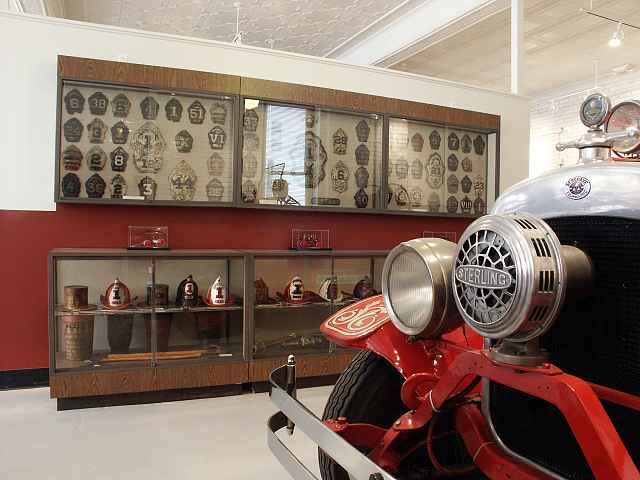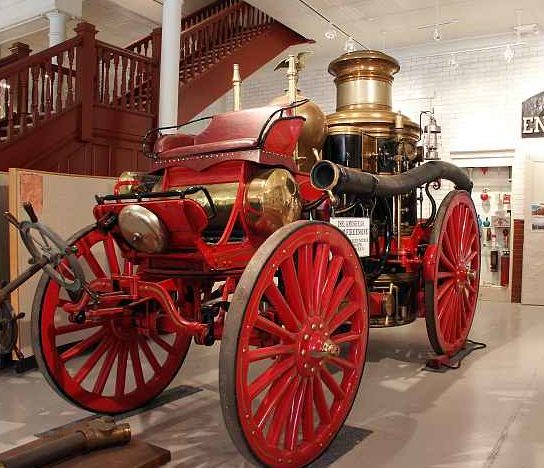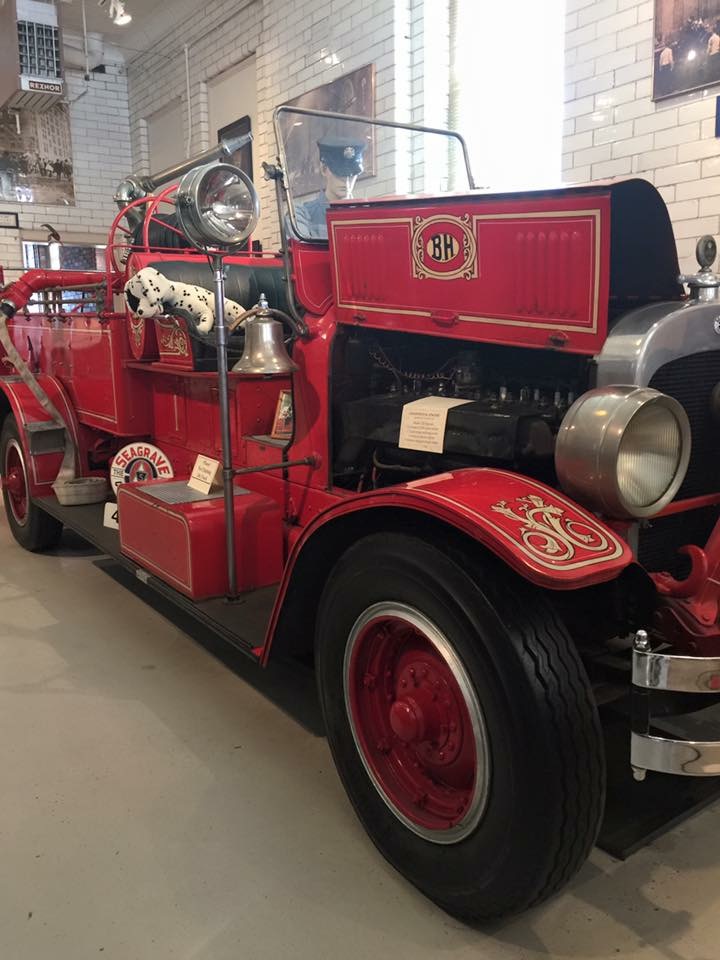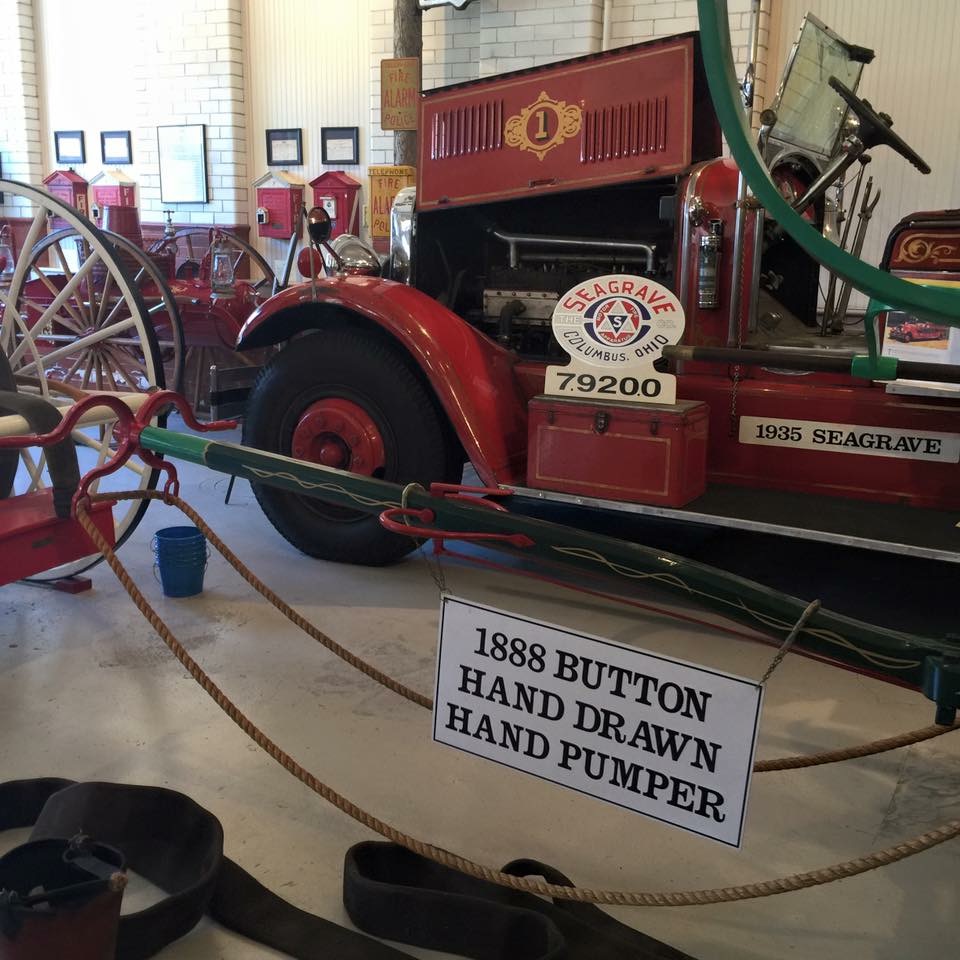 In the back of the museum, they have mock scenes set-up. They have a safe bedroom, a bedroom after a fire, the safety kitchen, a barn where horses used to stay and a few other things. The fire safety instructors use these hands on, interactive displays to educate their visitors.
You are able to visit this on your own, but, you can also set up a group tour. We did it a few years back with a few friends and it was awesome! They do such an amazing job with the kiddos, plus they teach them all about fire safety in a fun way they can understand.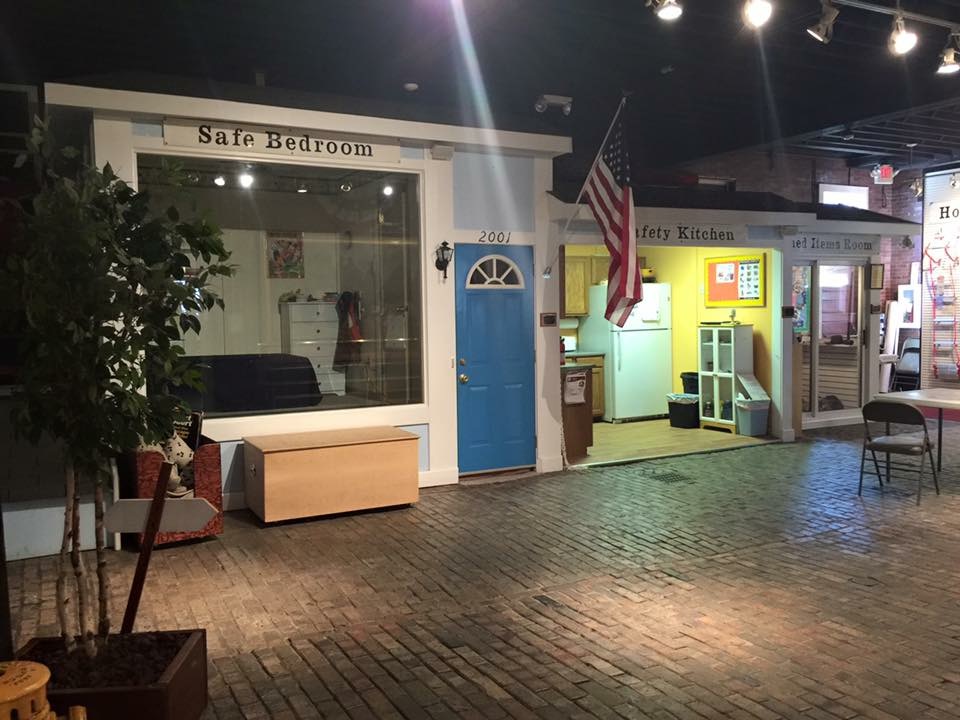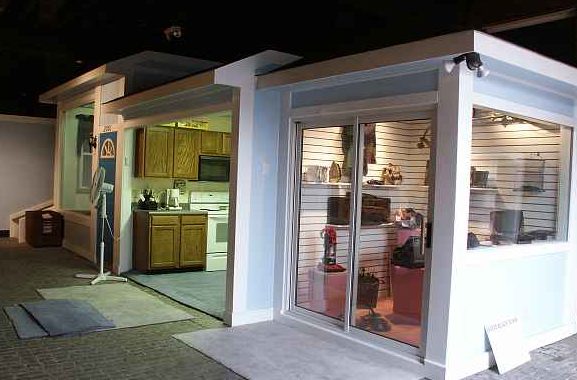 ---
Hours
Tuesday-Saturday | 10am to 4pm
Closed Sunday & Monday
Group Tours By Appointment
Parking: They do have a small parking lot next to the building. We usually park on the side street behind the building at a meter. I forget the name of the place, but, there was a place to eat back there that smelled amazing! Looked like they were open for lunch!
---
Admission
Adults $6 | Seniors $5 | Children $4
Call for special group rates
---
Contact
260 N. Fourth Street | Columbus, Ohio |43215
Phone | 614.464.4099
Email | cofmuseum@aol.com
---
If you can't make it downtown during their hours or you want to visit a working fire station, check out Stacie with Little Adventures Await visit to the Worthington Fire Station!