---
Anyone else love stumbling upon a good park? A few summers ago, we came across this hidden gem in Dublin. It is located right behind the Kroger on Sawmill and Hard Rd. I can't remember why we were back there, but, happy we were. The playground is a universally accessible spot, meaning that it is designed for kiddos with special needs, kiddos of all physical-skill levels, from toddlers to school-aged kiddos.
4040 Wyandotte Woods Blvd | Dublin
They have bathrooms with drinking fountains.
The canopies throughout the playground offer amazing shade.
Near the parking lot, they have a shelter with picnic tables.
Teeter-totter | Spin Cup | Rock Wall | NEOS 360
Compared to a life-sized game of Chutes & Ladders
Fun games throughout the structure, including a Scavenger Hunt
Lots of swings, including toddler swings
Here is great video of the park, put together by the City of Dublin.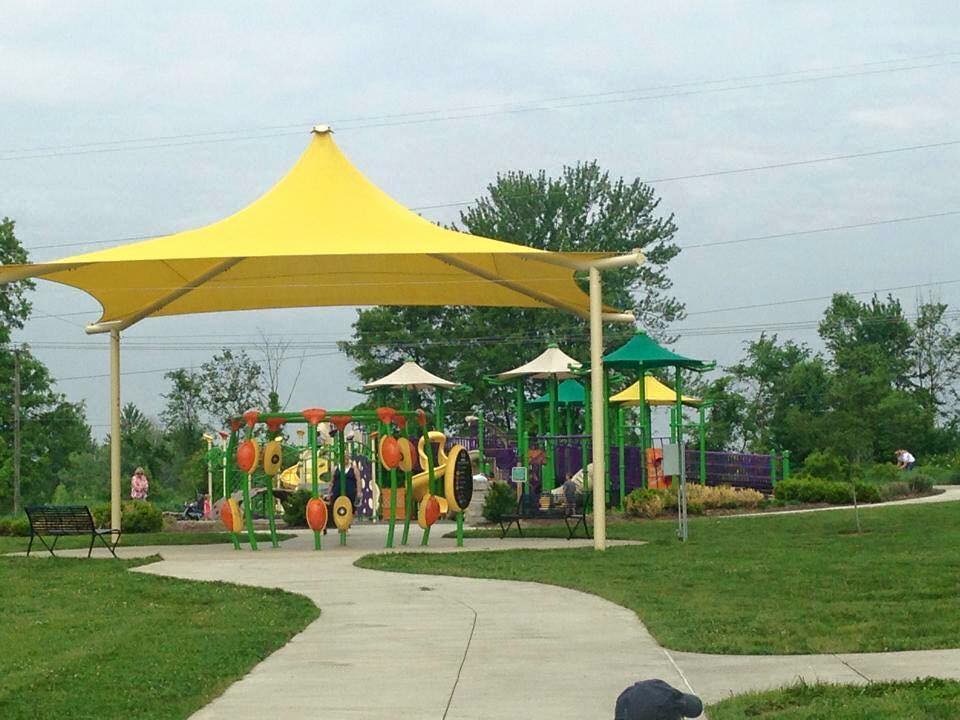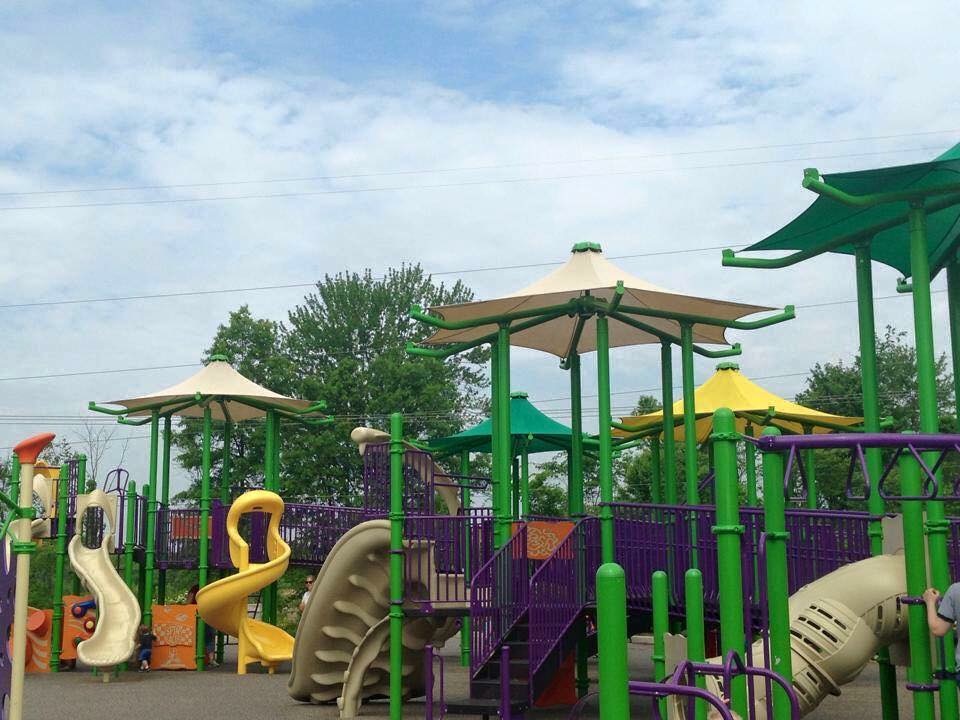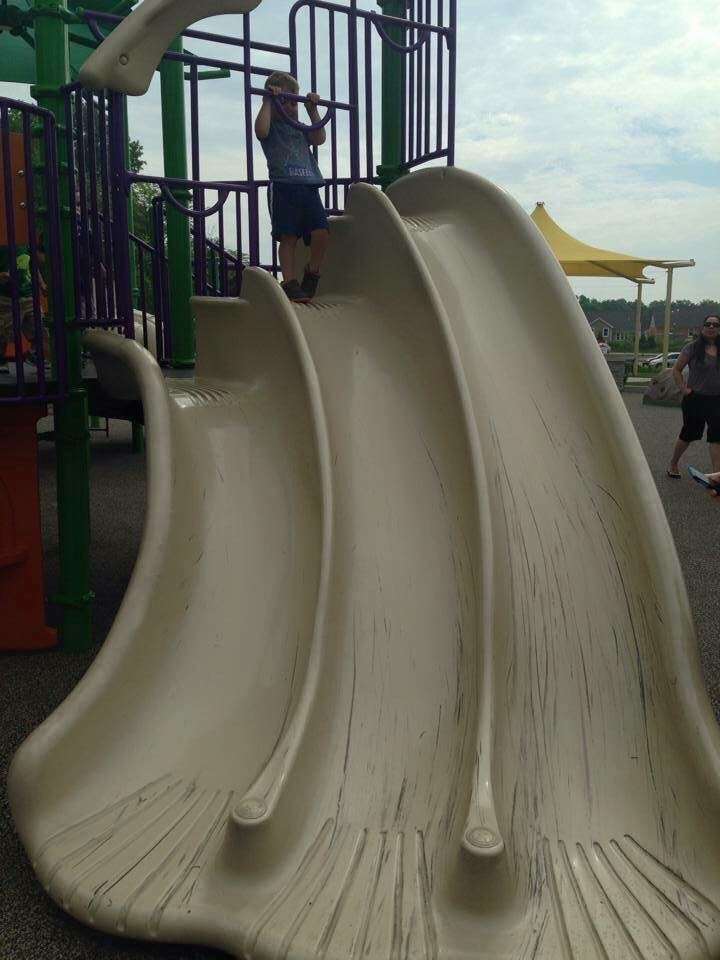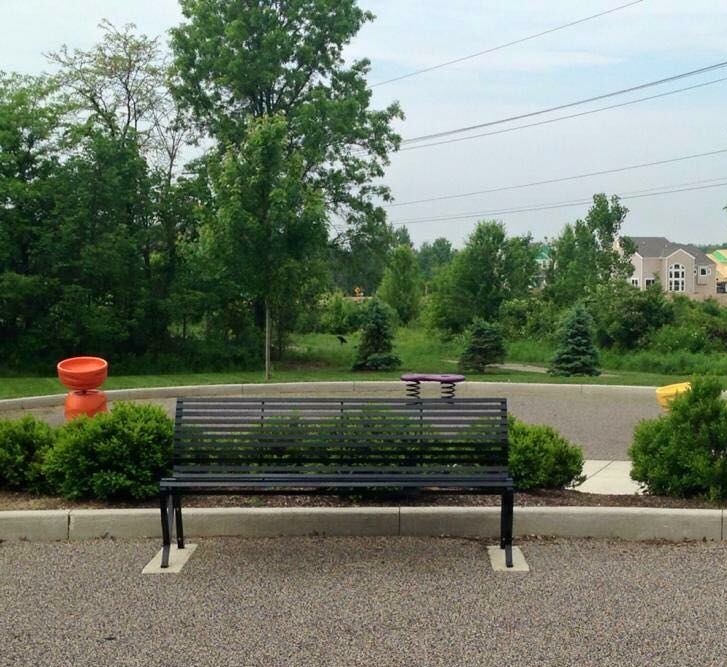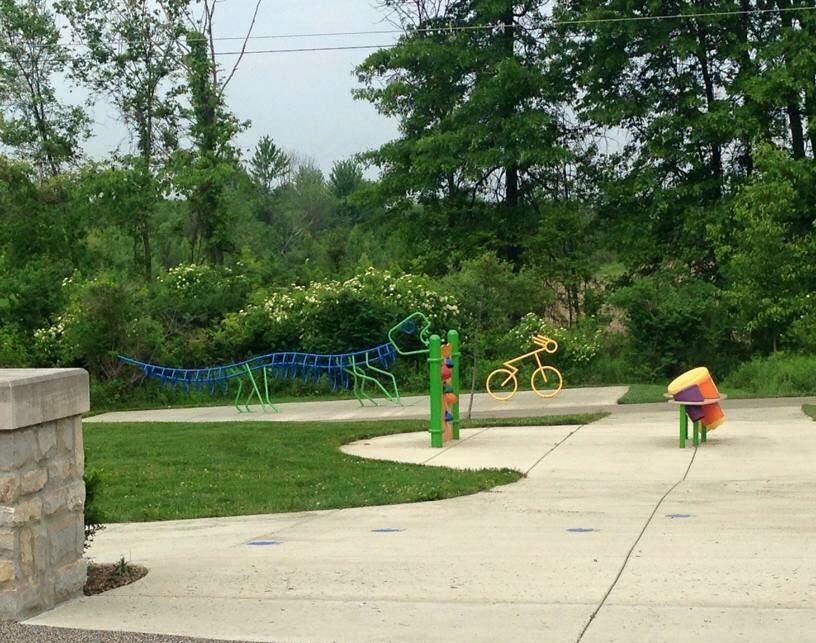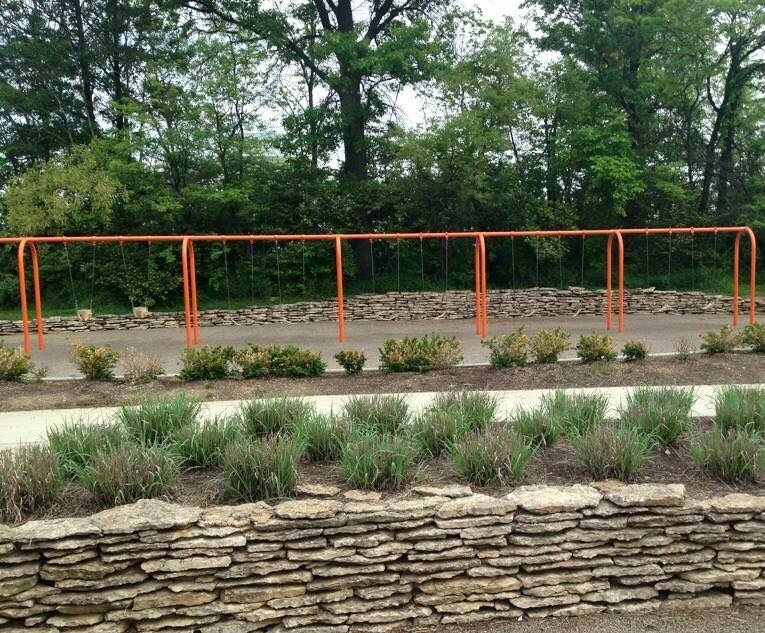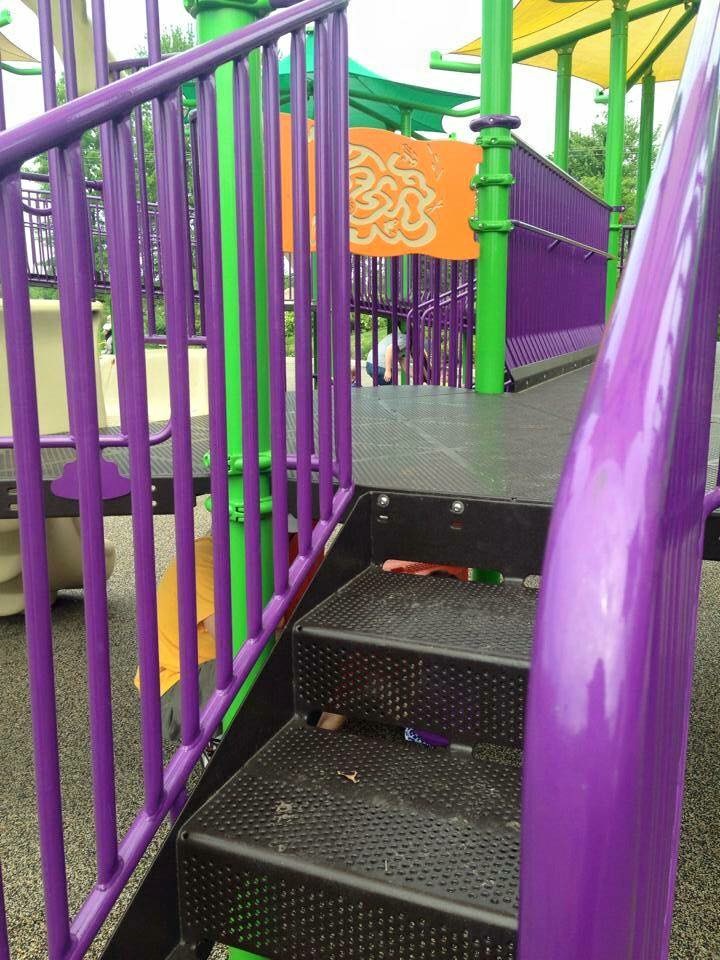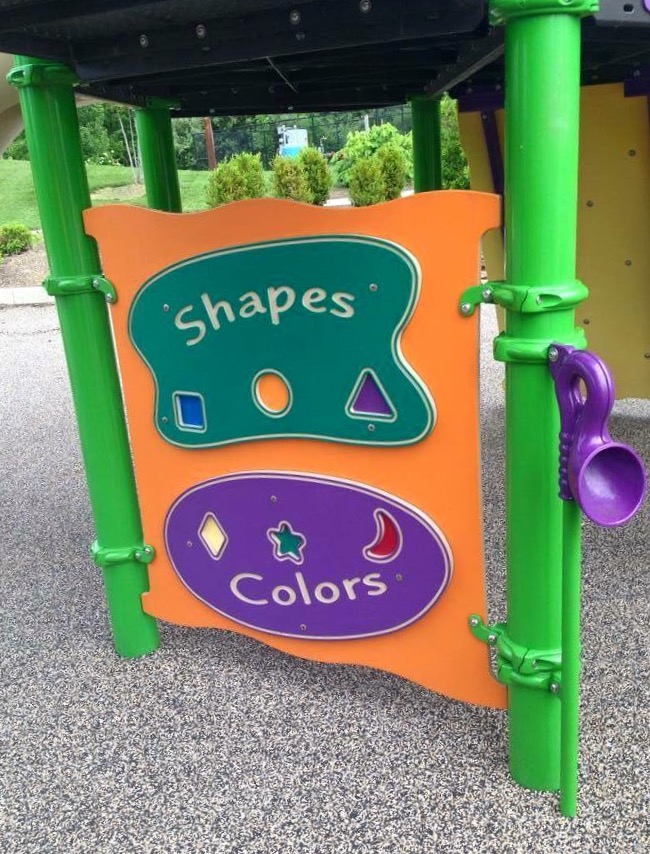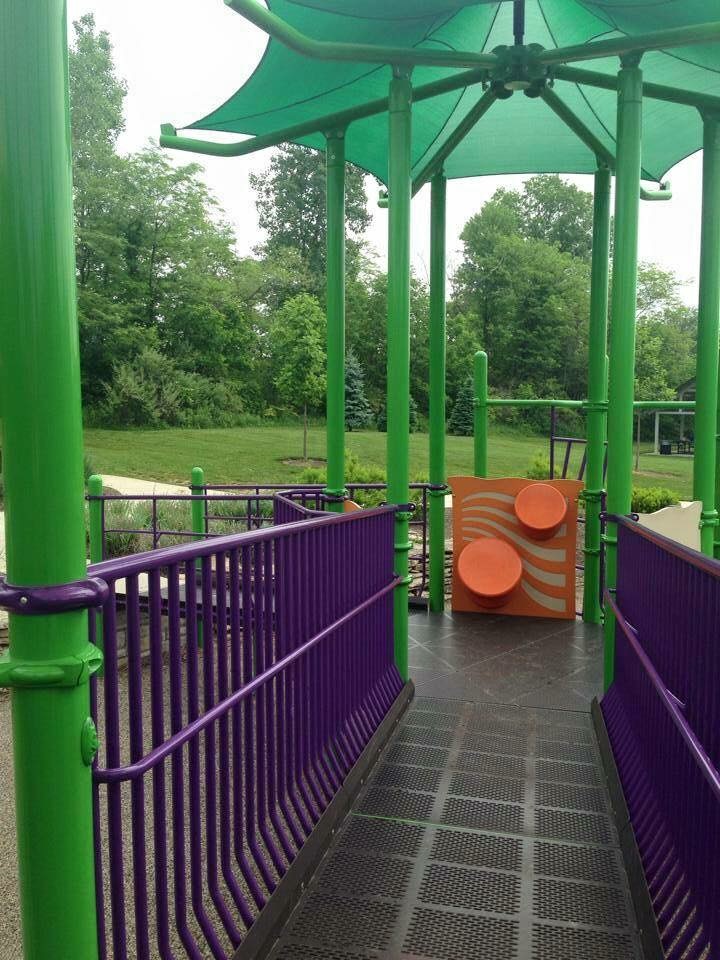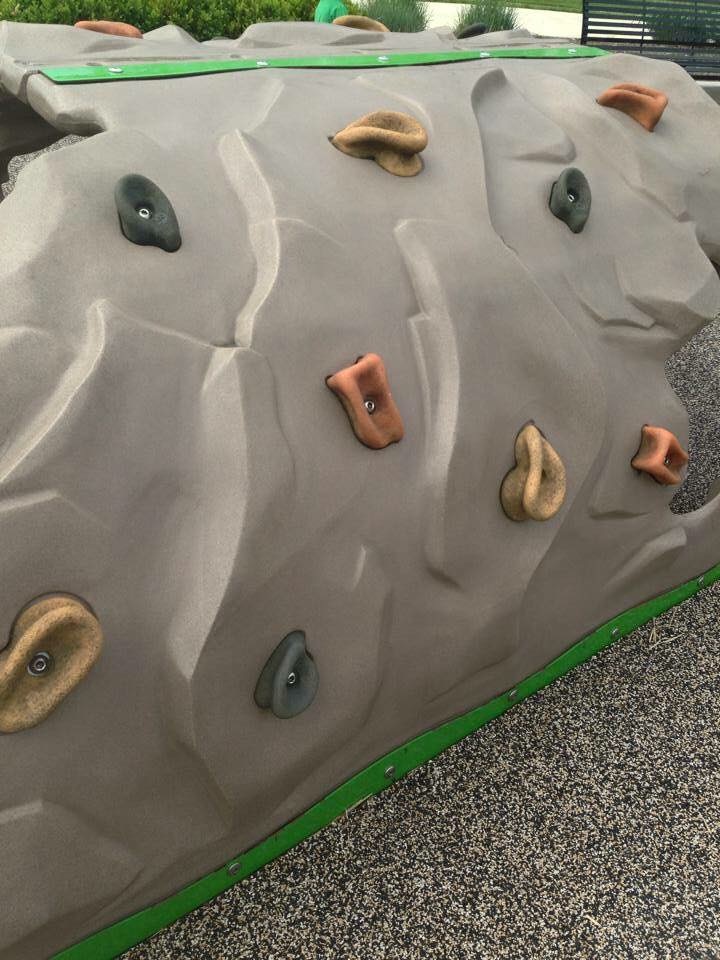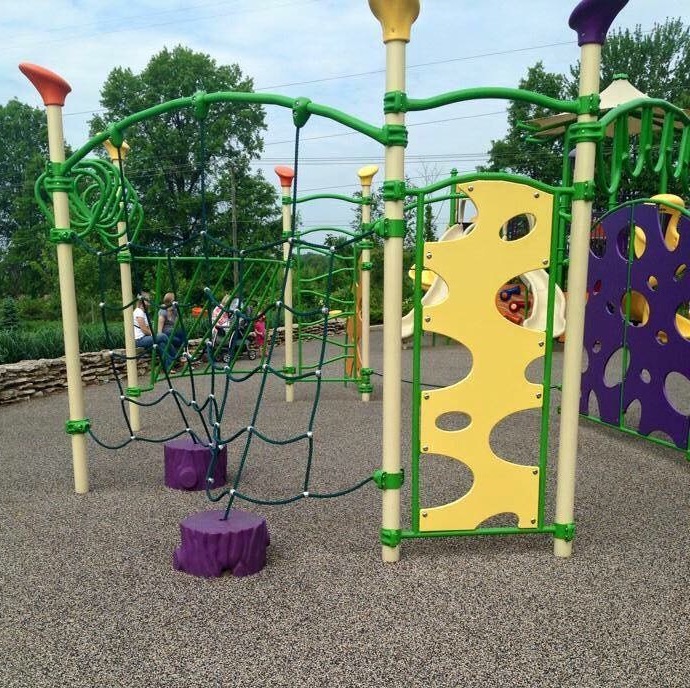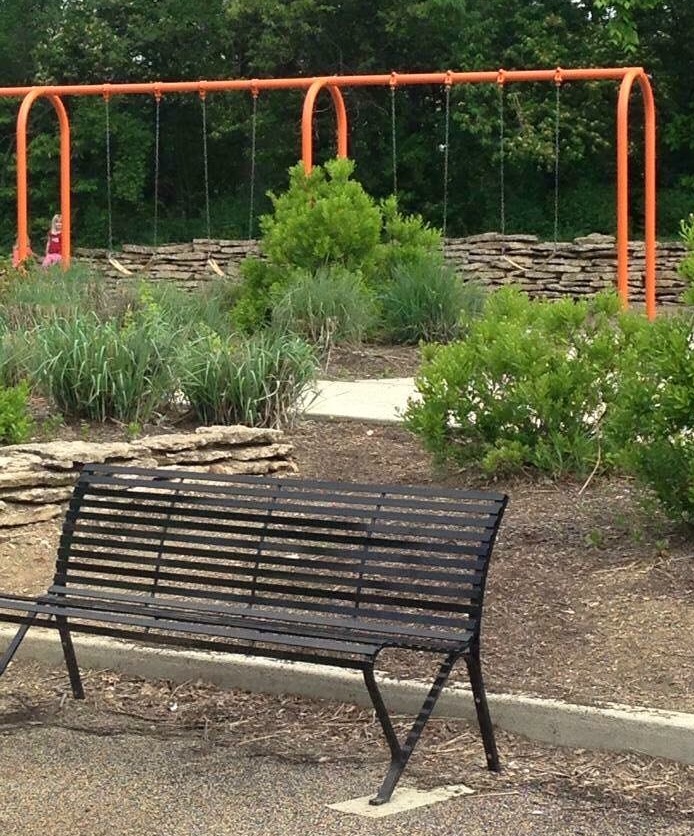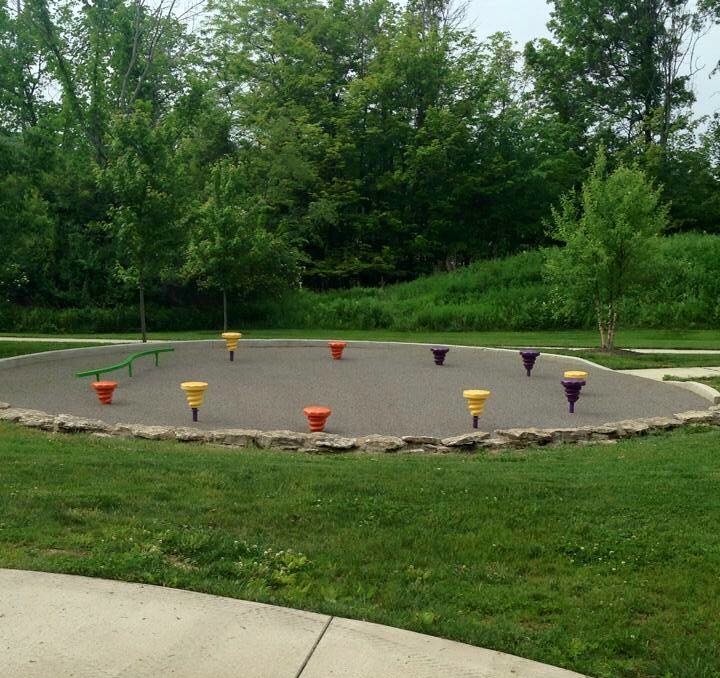 Bonus Tip: In the same plaza as the Kroger, they have Menchies Frozen Yogurt! Perfect spot to go after playing outdoors.