Trampoline parks are one of my favorite activities for both children and adults. They are a great workout, but, are disguised as fun – what could be more perfect? Rockin' jump in Westerville is the newest to the trampoline park scene and they 'rock.' Their main jump area is located in the back (separate area for 6 and under), while it is not as big as other trampoline parks, they do take it to the next level with an obstacle course, dodgeball, x-beam, climbing wall, slam dunk zone and much more. On top of open jump, they have times dedicated just for toddlers and teenagers.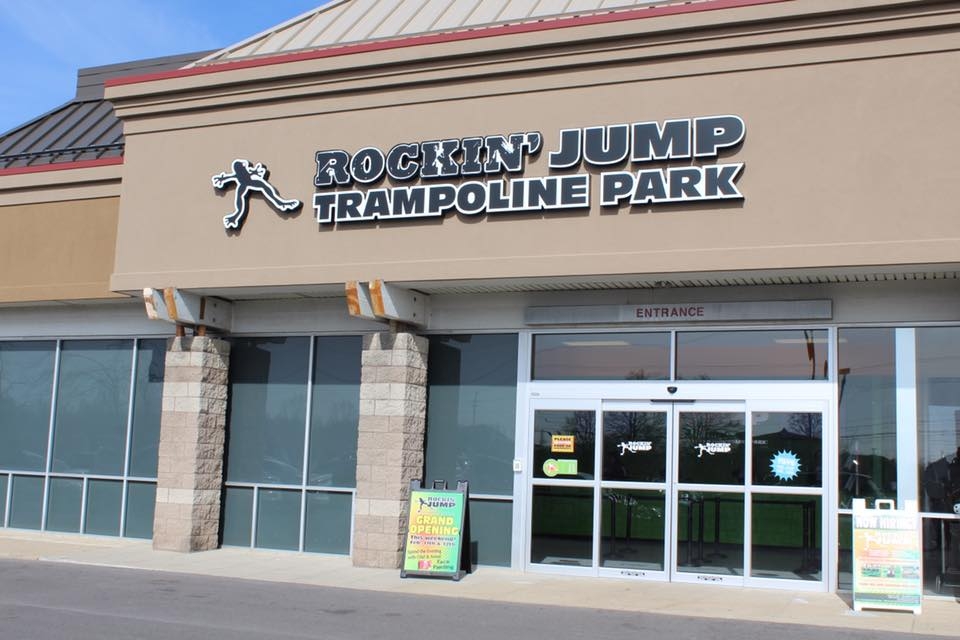 Open Jump – Monday thru Friday: 3:00PM – 8:00PM, Saturday: 10:00AM – 8:00PM and Sunday: 11:00AM – 8:00PM
Rockin' Tots – Tuesdays and Thursdays from 9:00 AM to 11:00 AM and Saturdays from 8:00 AM to 10:00 AM
Rockin' Fridays – Rockin' Fridays is their dedicated time for teens and tweens (ages 11-17) to mix and mingle. For $20, it includes two hours of jump time and a live DJ. 8:00pm – 10:00pm.
Rockin' Saturdays  – "All Ages" open jump night. The cost is $20 per jumper. 8:00pm – 10:00pm.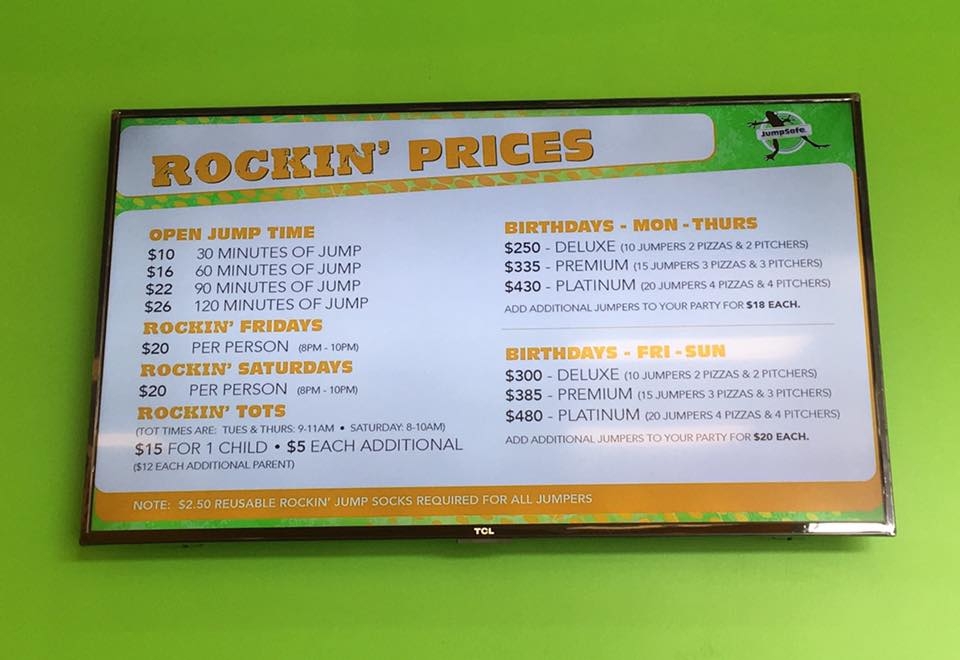 The one downfall I did find was the price, especially if you have multiple kiddos. $16 for an hour of jump can add up pretty quickly. Keep an eye on your val-pak's and local coupon books for coupons. I found a buy one hour, get one hour half off coupon.
Standard Open Jump Time
30 Minutes of Jump Time:     $10
60 Minutes of Jump Time:     $16
90 Minutes of Jump Time:     $22
120 Minutes of Jump Time:   $26
Rockin' Tots – Parent & Me Jump Time
$15.00 for one parent and child  ($5 Each additional child)
Rockin' Fridays & Rockin' Saturdays
$20.00 per person
You can book your jump time here.
On top of regular trampolines, they have a few different attractions. The first one you come up on is the challenge course. The kiddos loved it.
"This course demanding course requires upper body strength as well as balance and coordination to make it through without falling to the pool of foam below.  Come master your skills and endurance as you traverse the quad step to the trapeze, to the cargo net, to the tube swing.  As you round the turn and head home, the challenges continue through the swinging rings, to sea of hanging discs, to offset padded logs and if you made it this far you will finish up at the unstable bridge."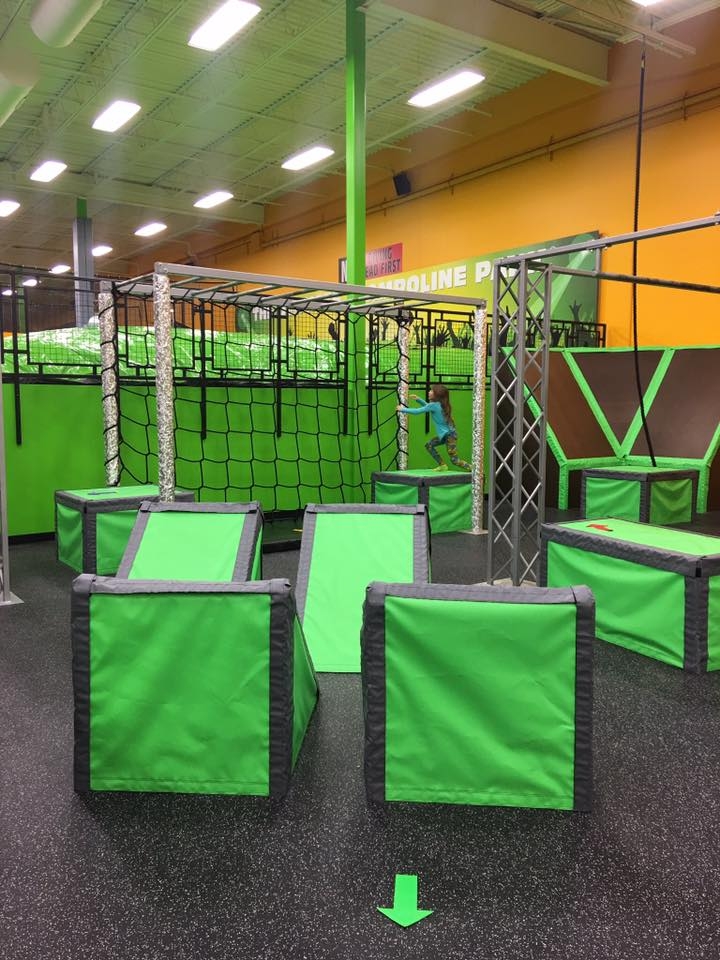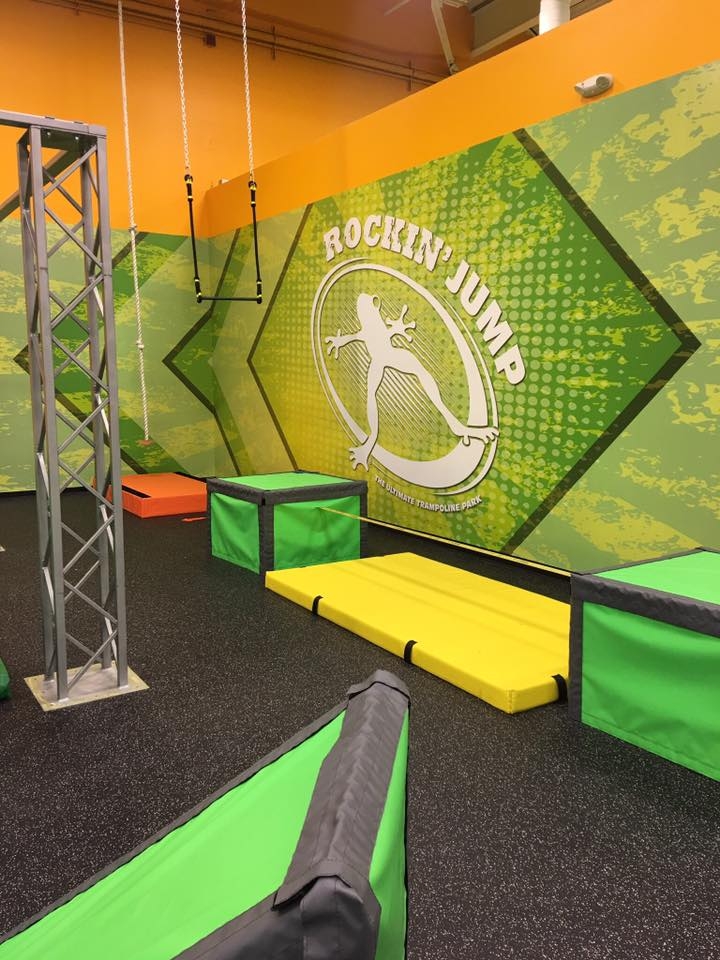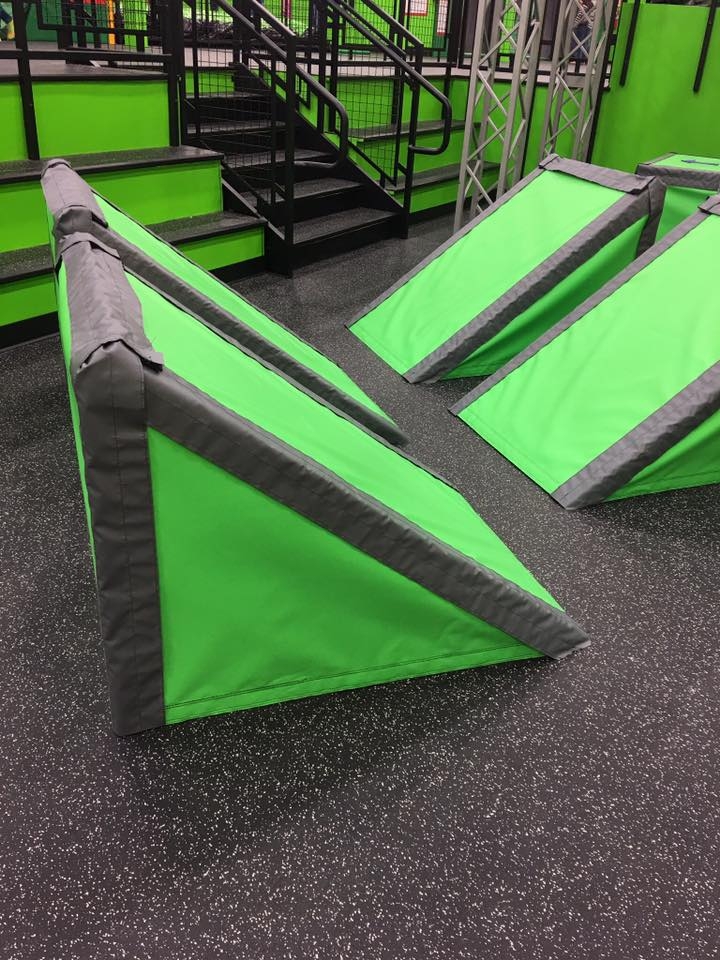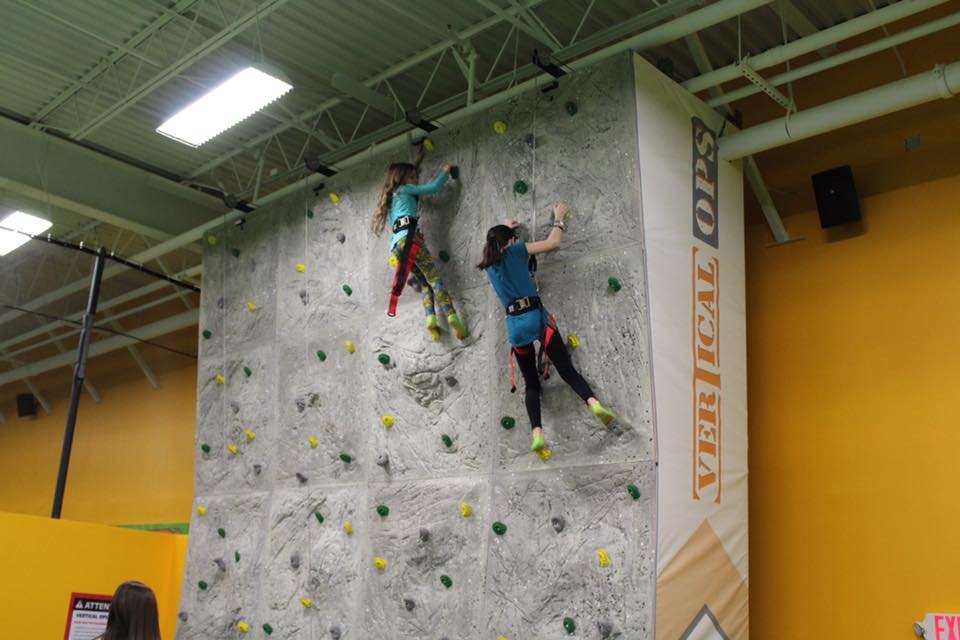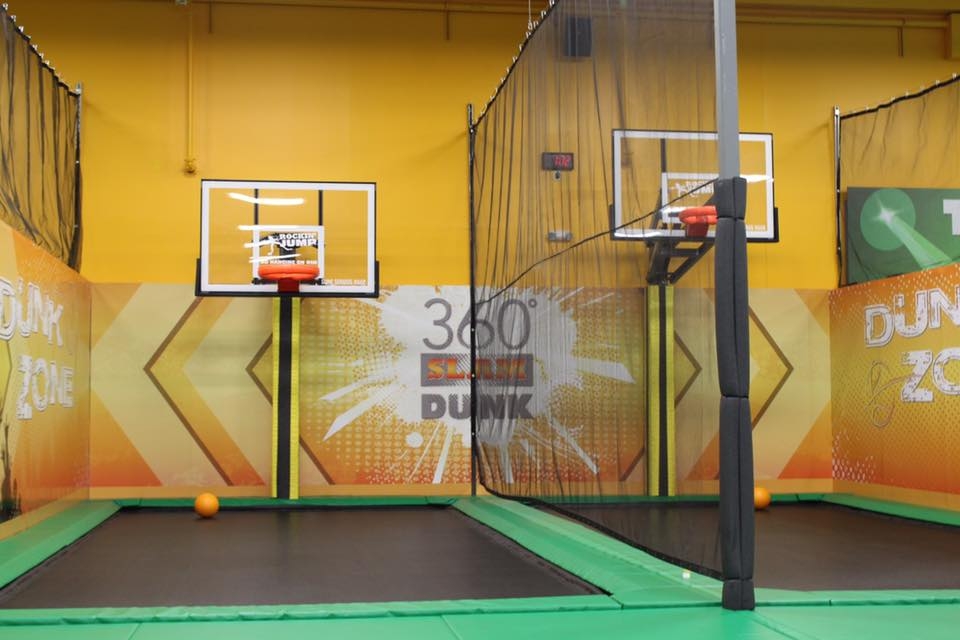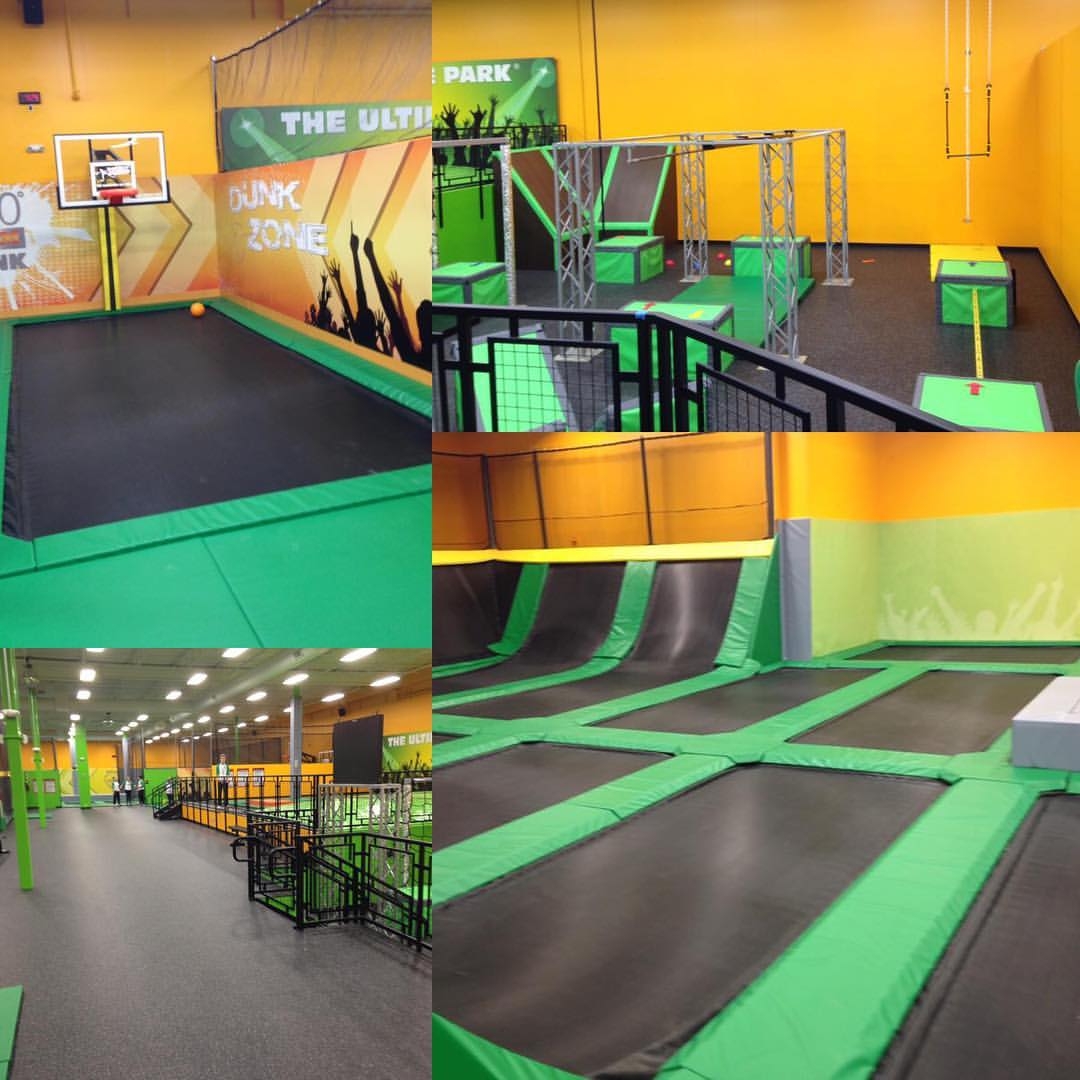 Overall, the kiddos, ranging in age from 5 to 15, loved Rockin' Jump. One thing to keep in mind, they have specific start times. Two of the kiddos arrived half hour later than us, which meant, there time was different than ours. If you go in a group, make to to arrive around the same time.
---
Rockin' Jump Westerville!


1220 County Line Rd
Westerville, OH 43081
Toll Free Number: 1 (844) 762-5465
Main Number: 1 (614) 508-6088

Facebook  | Instagram | Twitter

Join their mailing list  to receive the latest news, information on special events, exclusive offers available only to subscribers, and special discounts on everything Rockin' delivered directly to your inbox!