If you live or work downtown, you're food game just got a lot stronger! Why? Cluster Truck, that's why! I had the chance to check out ClusterTruck a few weeks and was SUPER IMPRESSED. At first, I wasn't sure what to expect. What I learned is, ClusterTruck is a one-of-a-kind delivery restaurant that brings people restaurant-quality food wherever they are—at home, work or their favorite spots They believe hungry people should never have to compromise between the convenience of fast delivery, the food quality they'd get at a sit-down restaurant and the personality of street food, so they created a service that offers all of the above!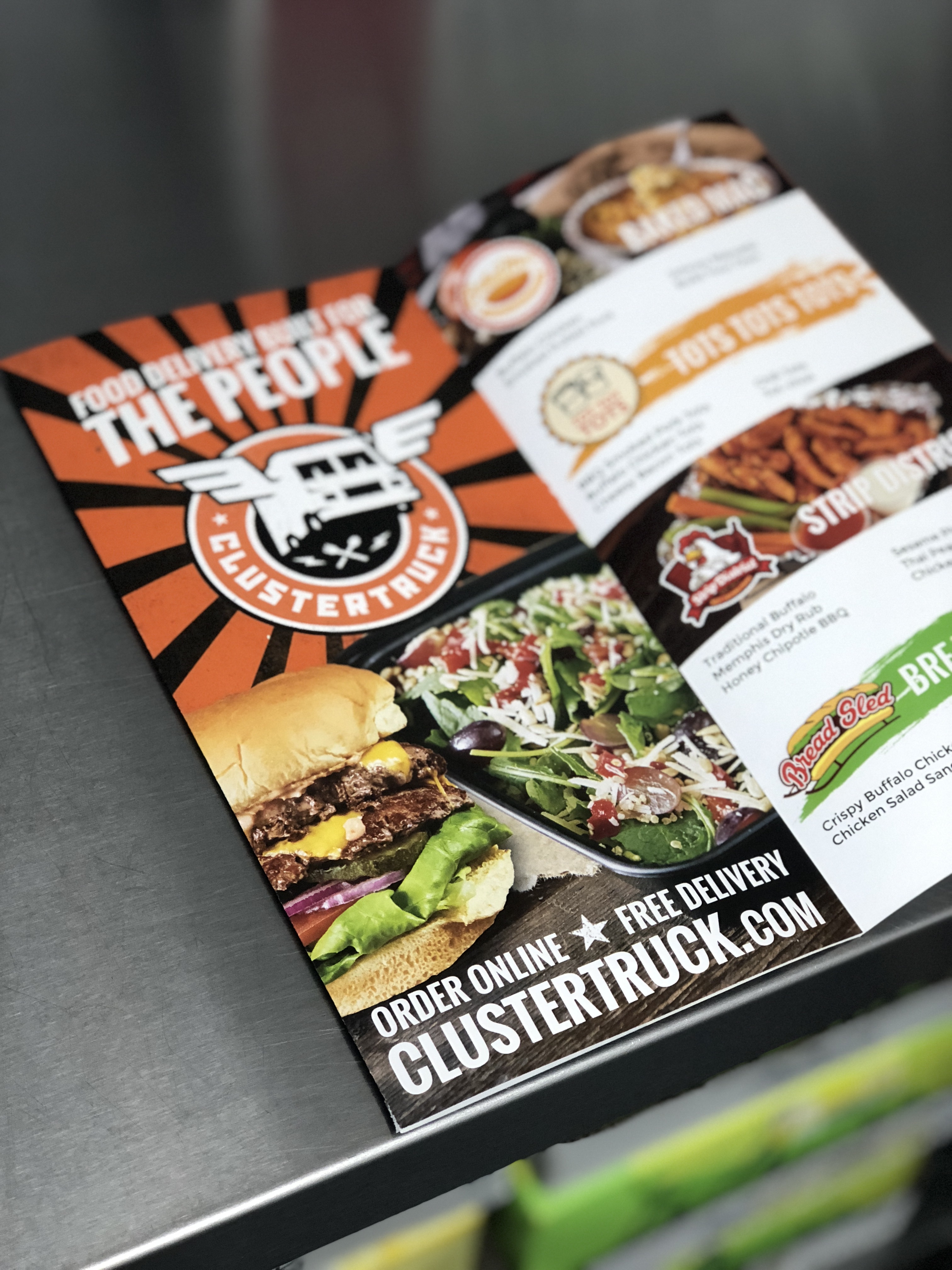 Unlike other food delivery services out there, they make all of their own food in one central kitchen and never start cooking UNTIL THEIR IS A DRIVER AVAILABLE to deliver the food to you. The food never sits under a heat lamp ( they don't even have heat lamps ) and always spends less than 10 minutes on the road for delivery.  That means no more SOGGY, COLD food being delivered. You're getting hot, fresh meals every time. That's how we're able to deliver meals that are hot and fresh, every time.
Like I said, I wasn't sure what to expect, especially with a HUGE menu (more than 100 mouthwatering menu items from a collection of 11 virtual food trucks). They offer burgers, breakfast, pizza, vegan foods, vegetarian foods, gluten free options and MORE. Honestly, nothing we tasted was something I wouldn't order again.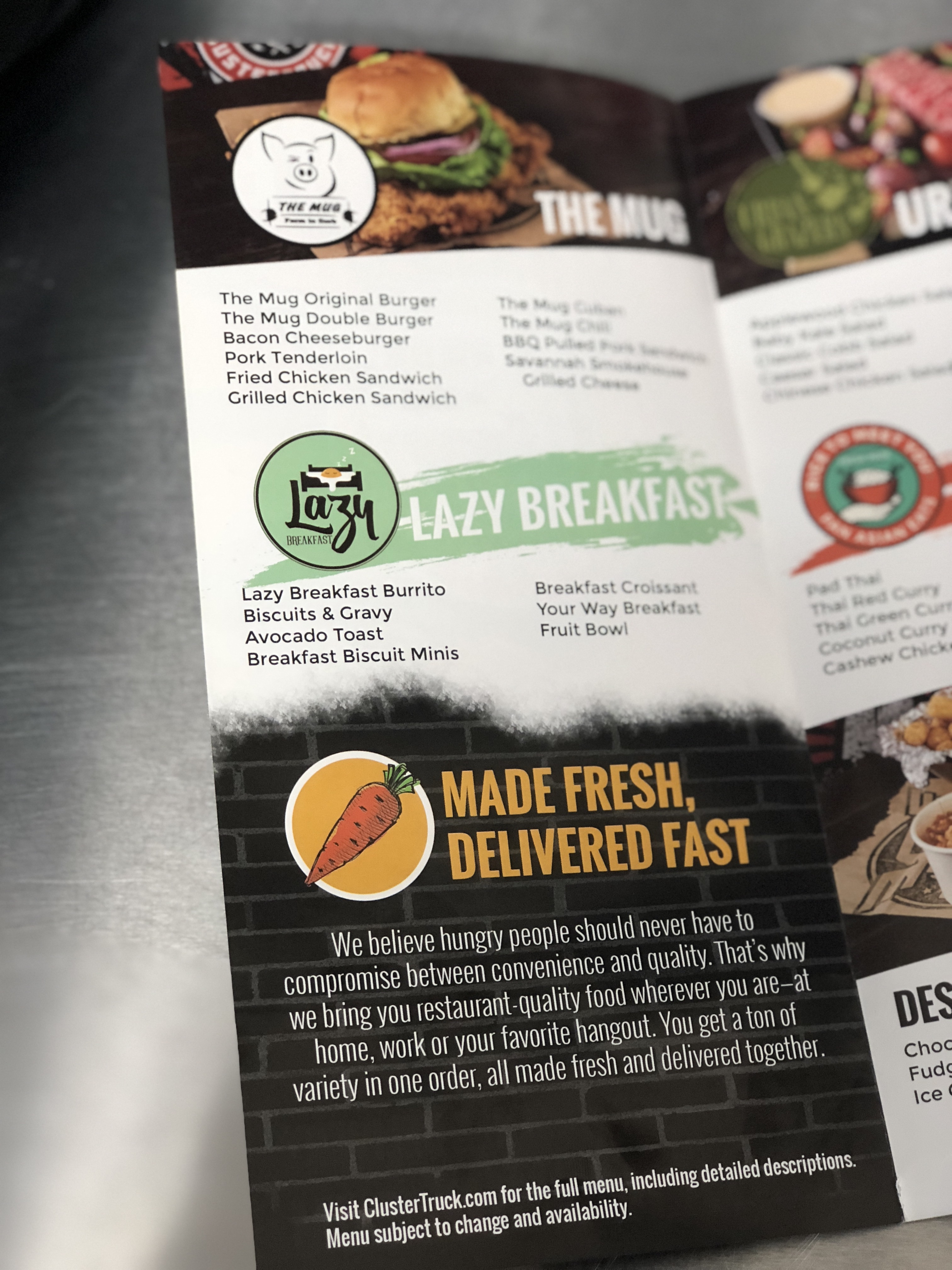 My favorites were the buffalo mac n' cheese, tot-chos, curly fries, thai peanut chicken strips and the shocker ave pizza. Wait. I think that's everything we had. I'm telling you. We weren't dissapointed in any area.
The staff is incredible, too. You can tell their very passion about what they're doing.
Let's rewind  minute. You might be confused like I was. It's called Cluster Truck- right? I was looking for a truck when going to meet up with them. Well, they're not actually a truck. They are a delivery restaurant, so they actually bring the food to wherever you are! Their 'virtual' trucks are just a convenient way for you to navigate their menu.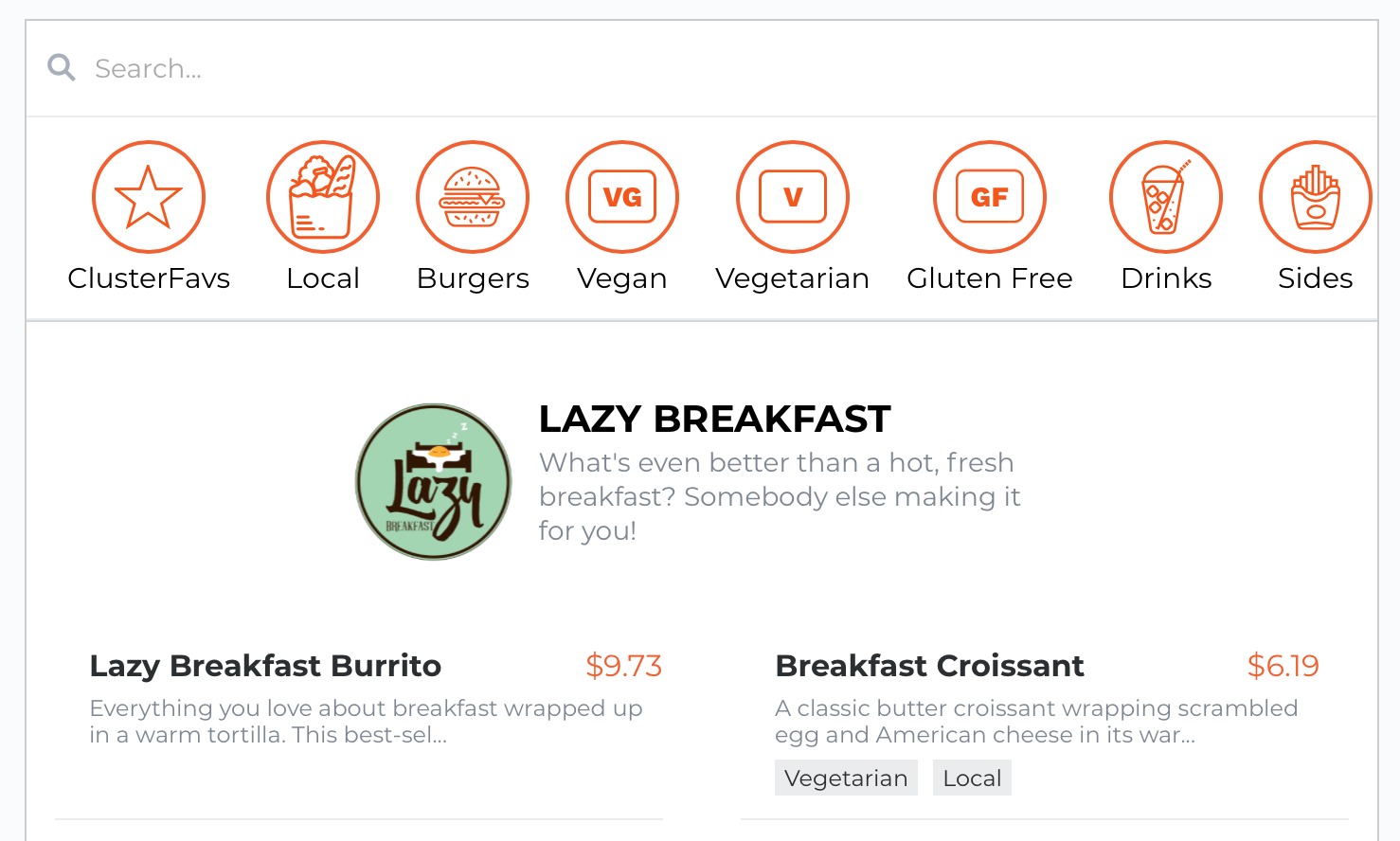 One thing I thought was pretty cool, especially for ordering lunch for the office, they have a group order feature where you can all pay individually. When you start the group order, the group leader will select the option "Everybody pays separately." Then, when each person adds their food to the order,they will be promoted to enter in their own payment information. Cool, right?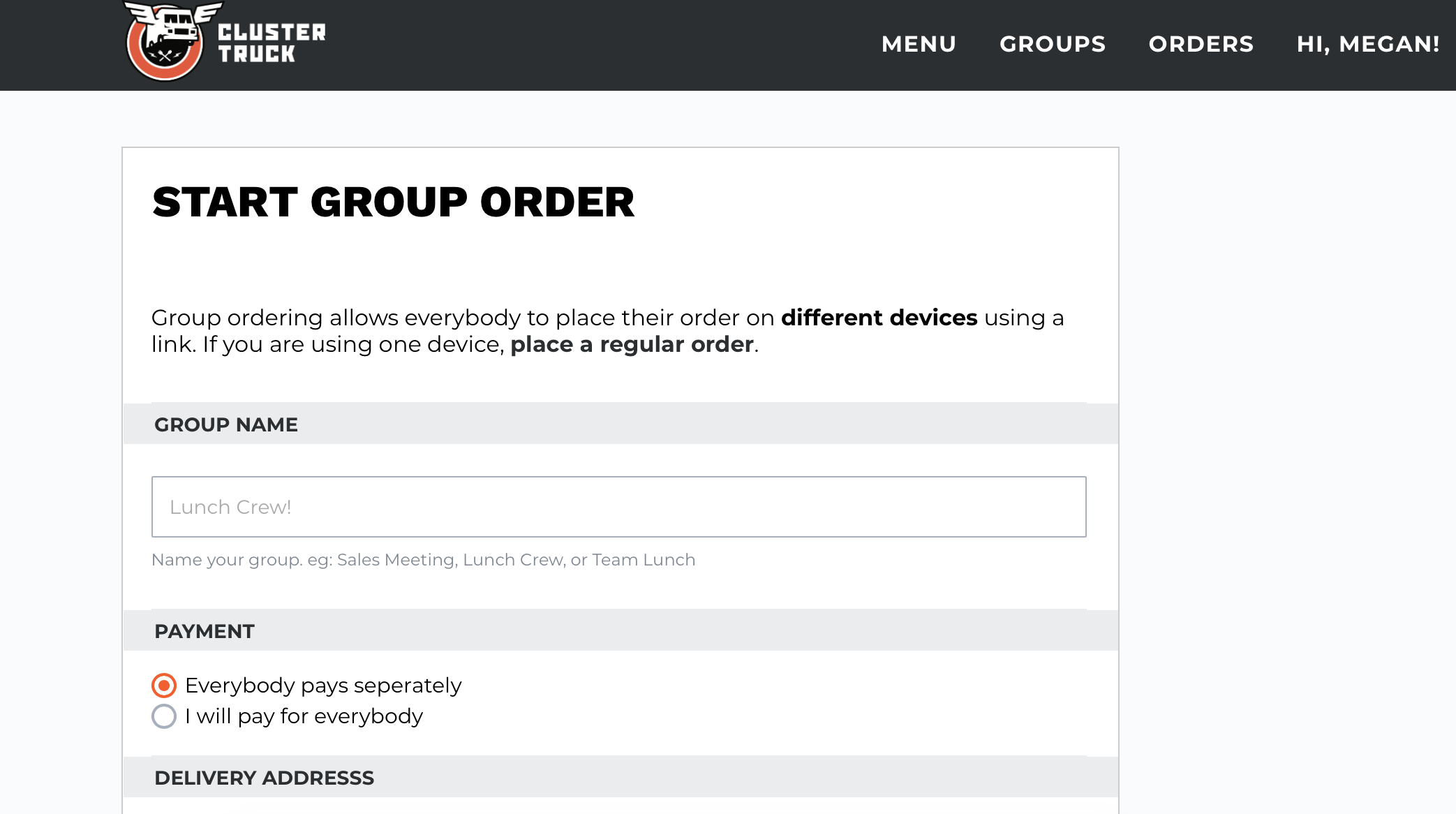 Currently, in Columbus, their delivery zone is downtown and there is ALWAYS FREE DELIVERY! Perfect for lunch in the office! I wish I lived downtown – just so I could get this delivered.
Cluster truck is perfect year round – but, with this cold weather – it couldn't have started up at a more perfect time. Fresh, hot lunch/dinner without having to leave your house/office? I call that a win. Click here to check if you're in the delivery zone and if you're not, just be patient (like me) and hope that they expand sooner than later to a hub near you!