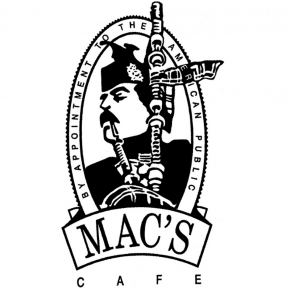 When walking through the Short North on a sunny Sunday afternoon, there is no way you can pass up this sign up, right? Mimosa Madness at $6 a cocktail? You can't beat that.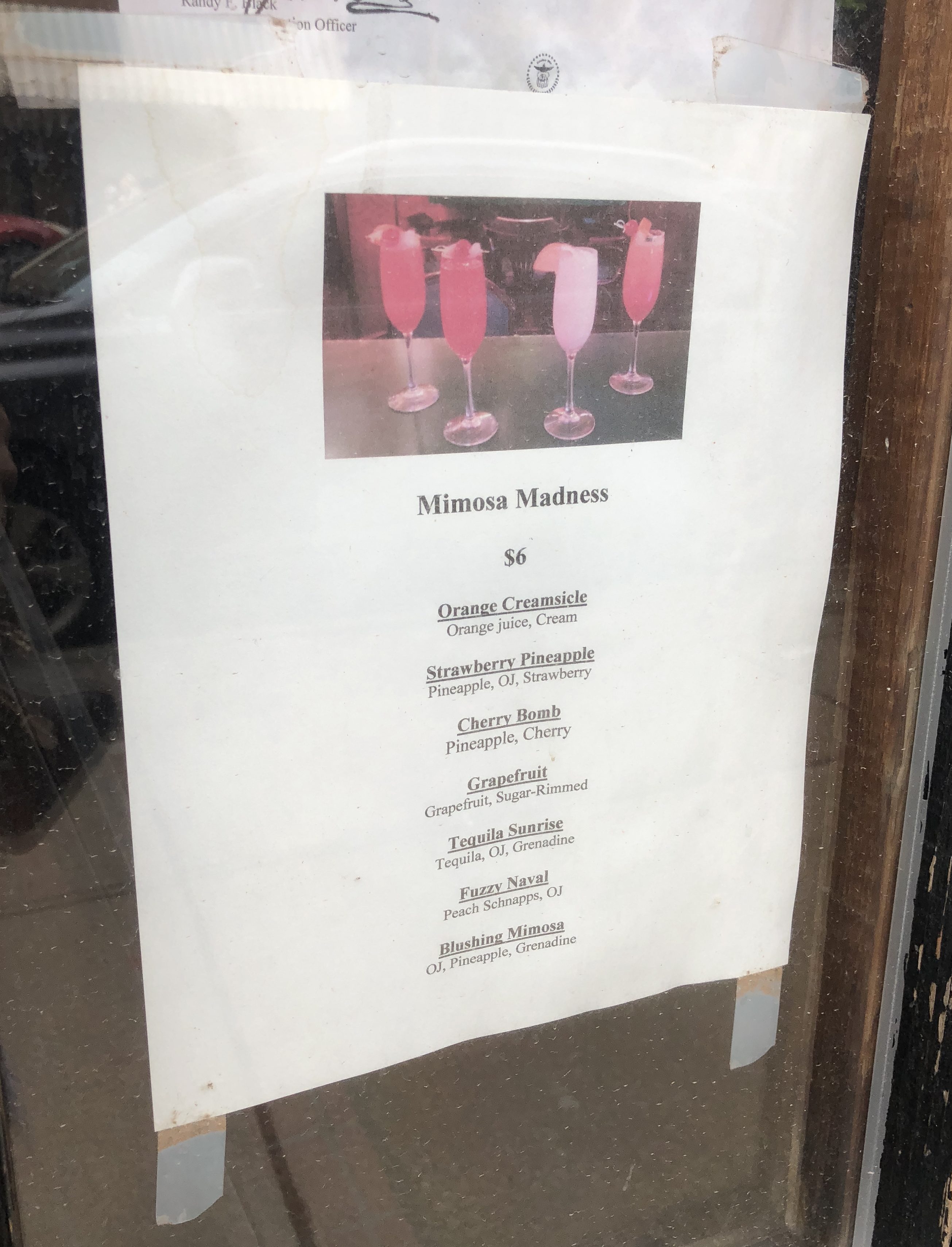 Plus, Mac's is one of our favorite Short North spots – mostly because it has an unpretentious, laid back atmosphere in what I consider a pretty busy area of the city.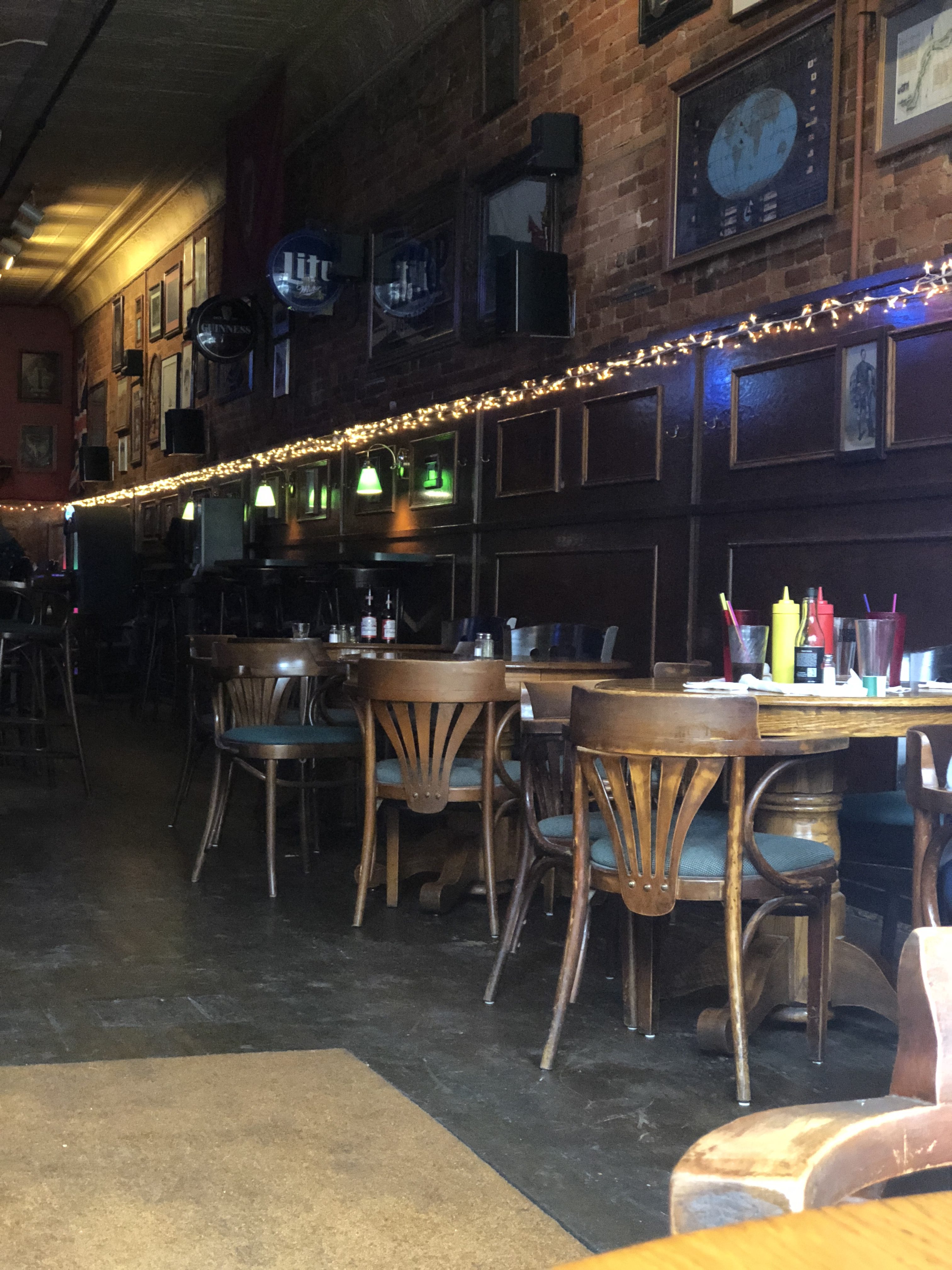 If you're looking for a hearty, comfort forward brunch – this is going to be your spot. They have options for sweet and savory. Next time, I think I have to get the chorizo hash. I mean the menu says it's soon to be famous! Or maybe the biscuits and gravy with the spicy chorizo gravy.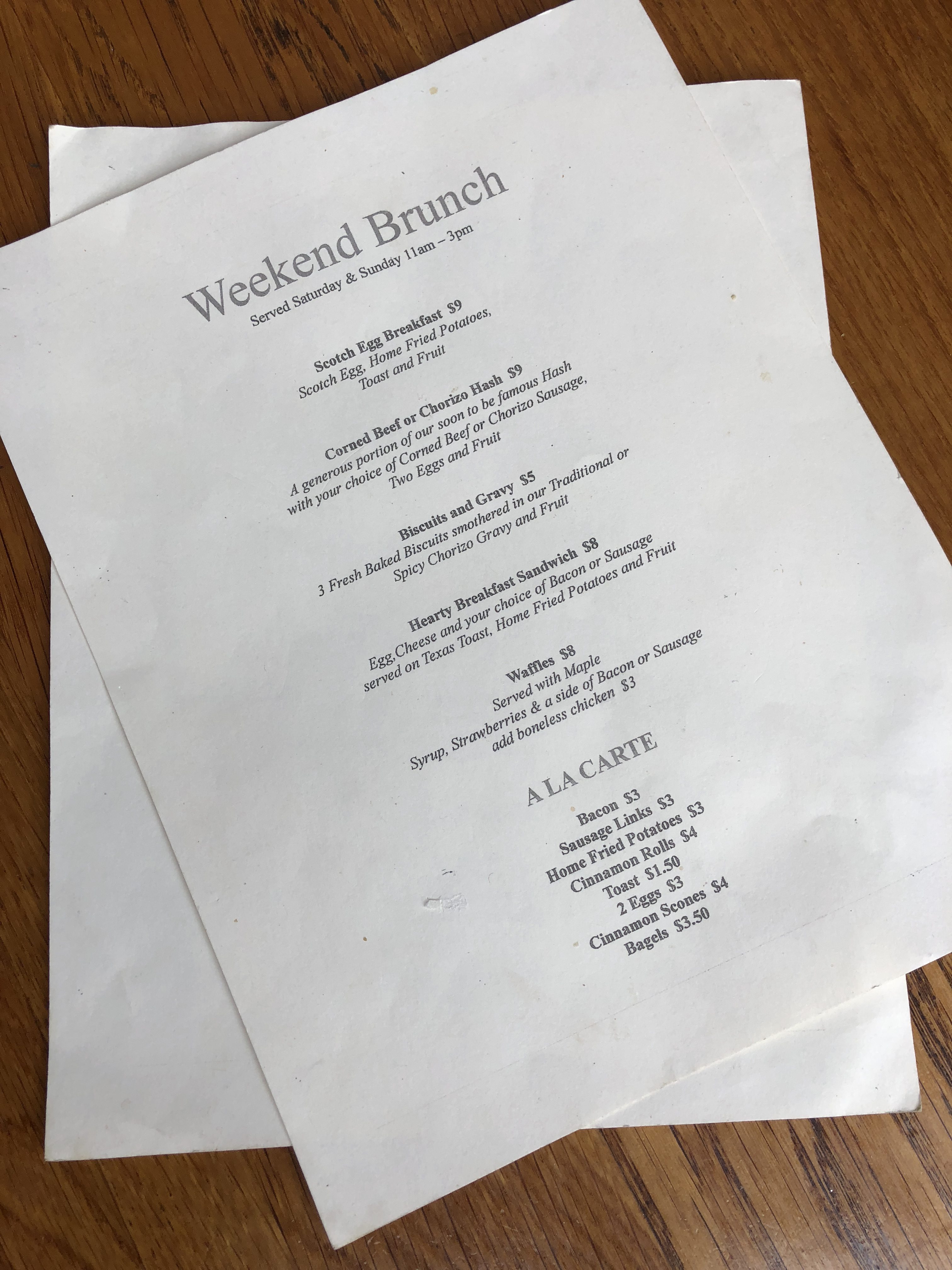 For my first (and *surprisingly* only) mimosa, I went with my go-to *favorite* flavor of peach! It is made with OJ, champagne and peach schnapps a.k.a the 'Fuzzy Navel.' Who would have that champagne, OJ and peach schnapps would result in something so divine? That's not a real question. I knew it would be. Mostly because my go-to drink is peach vodka + gingerale. Anything peach is my jam.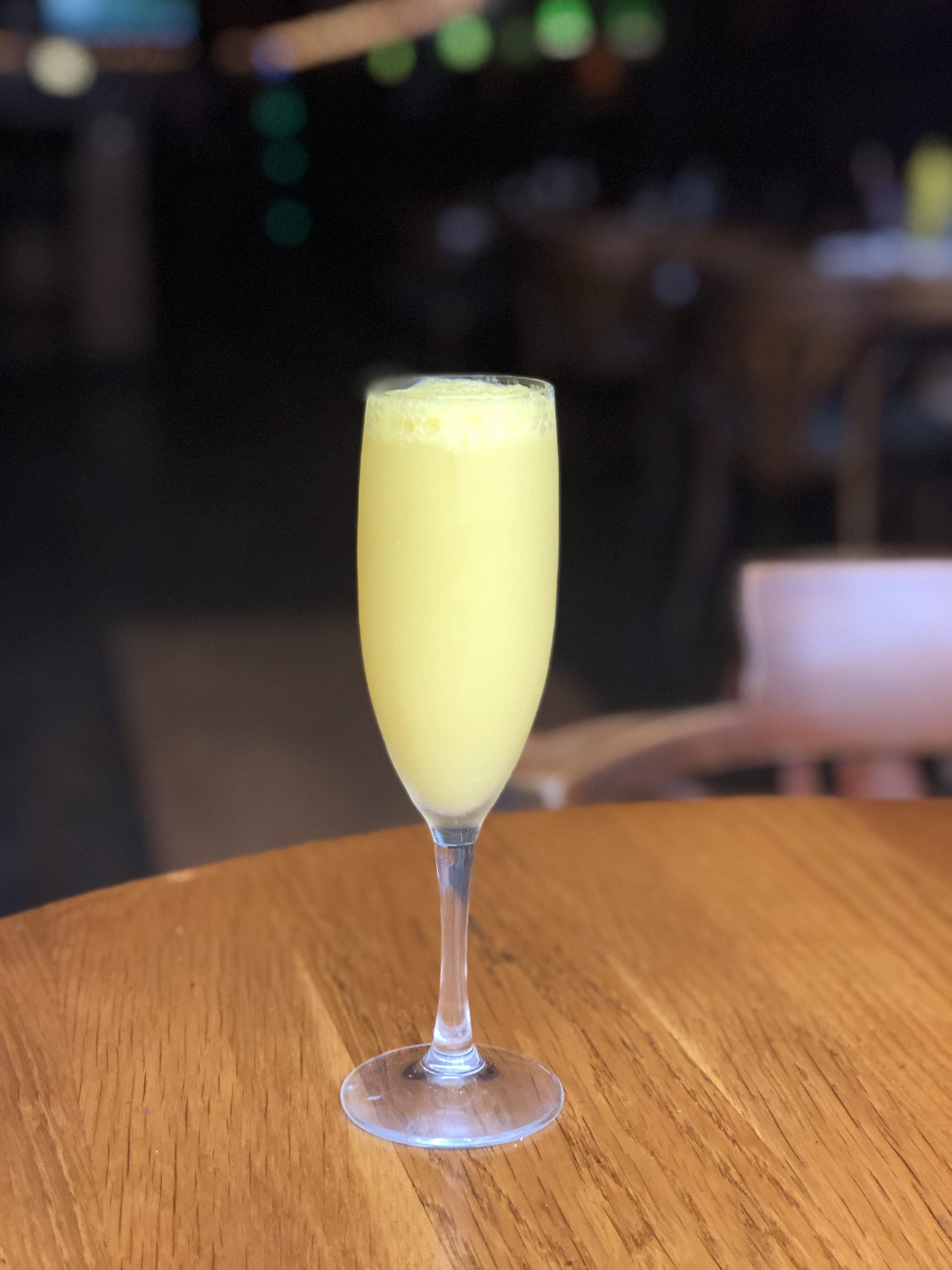 Anytime I see a BLT on the menu, I have to order it. While they do have a brunch menu, the isn't on it. You can also order off of they regular menu, which I appreciate. I like options, even though I tend to go towards my favorites. Their BLT is great. Simple and has great flavor. Served on focaccia bread, you'll find grilled bacon,cheese, lettuce and tomato. The basics. What takes the sandwich up a notch is the parmesan peppercorn! Yum. While it's not my top BLT, it sure does hit the spot. Tator tots as a side dish? No question!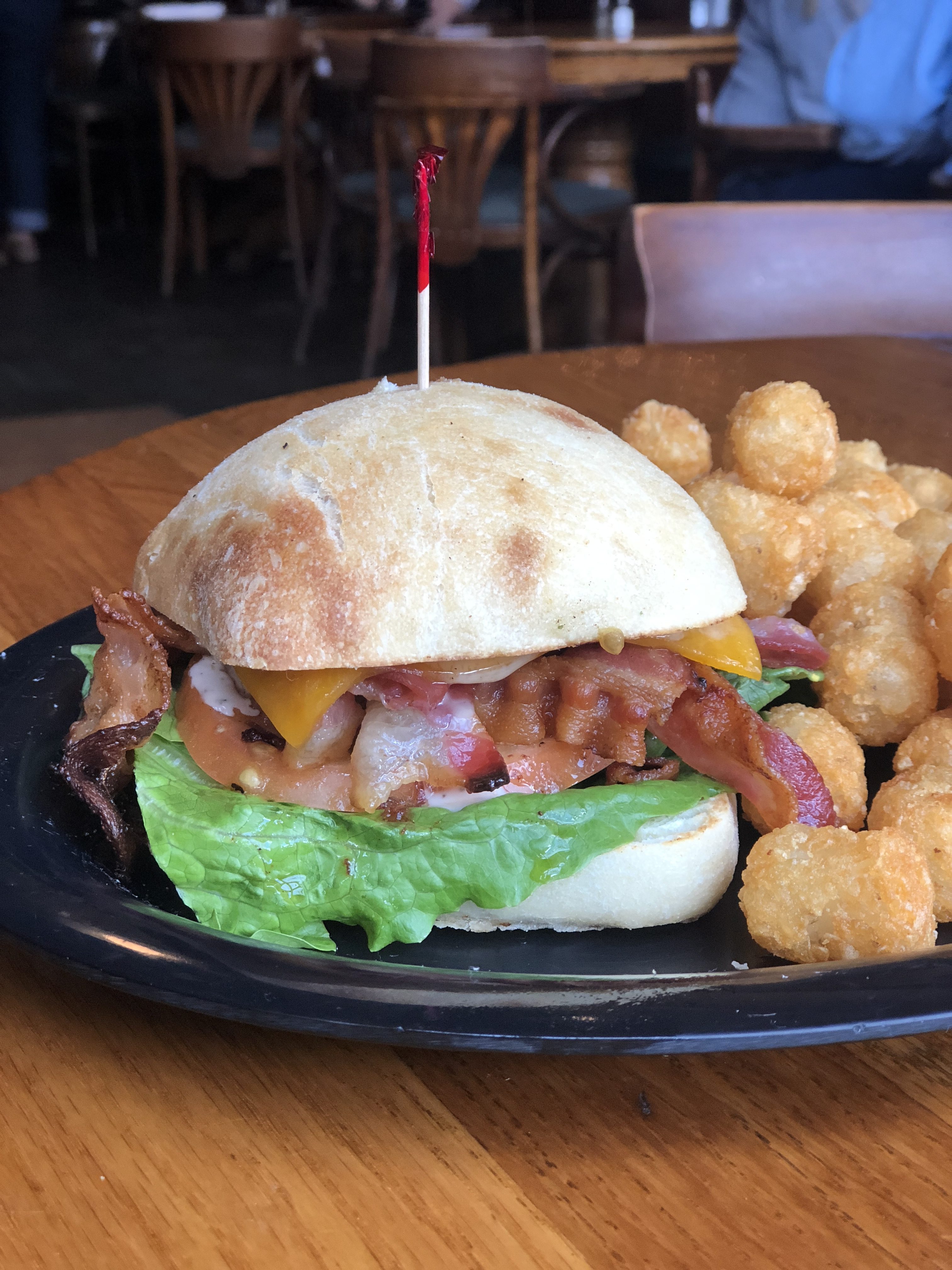 Speaking of go-to's – when we see a scotch egg on the menu, we must order it. I can't remember the first time I had one, but, I instantly fell in love. What's not to love? A hard-boiled egg wrapped in sausage, rolled in delicious crunchy case and served with Mac's creamy sage sauce. If you're looking for the perfect combination of textures, this is it.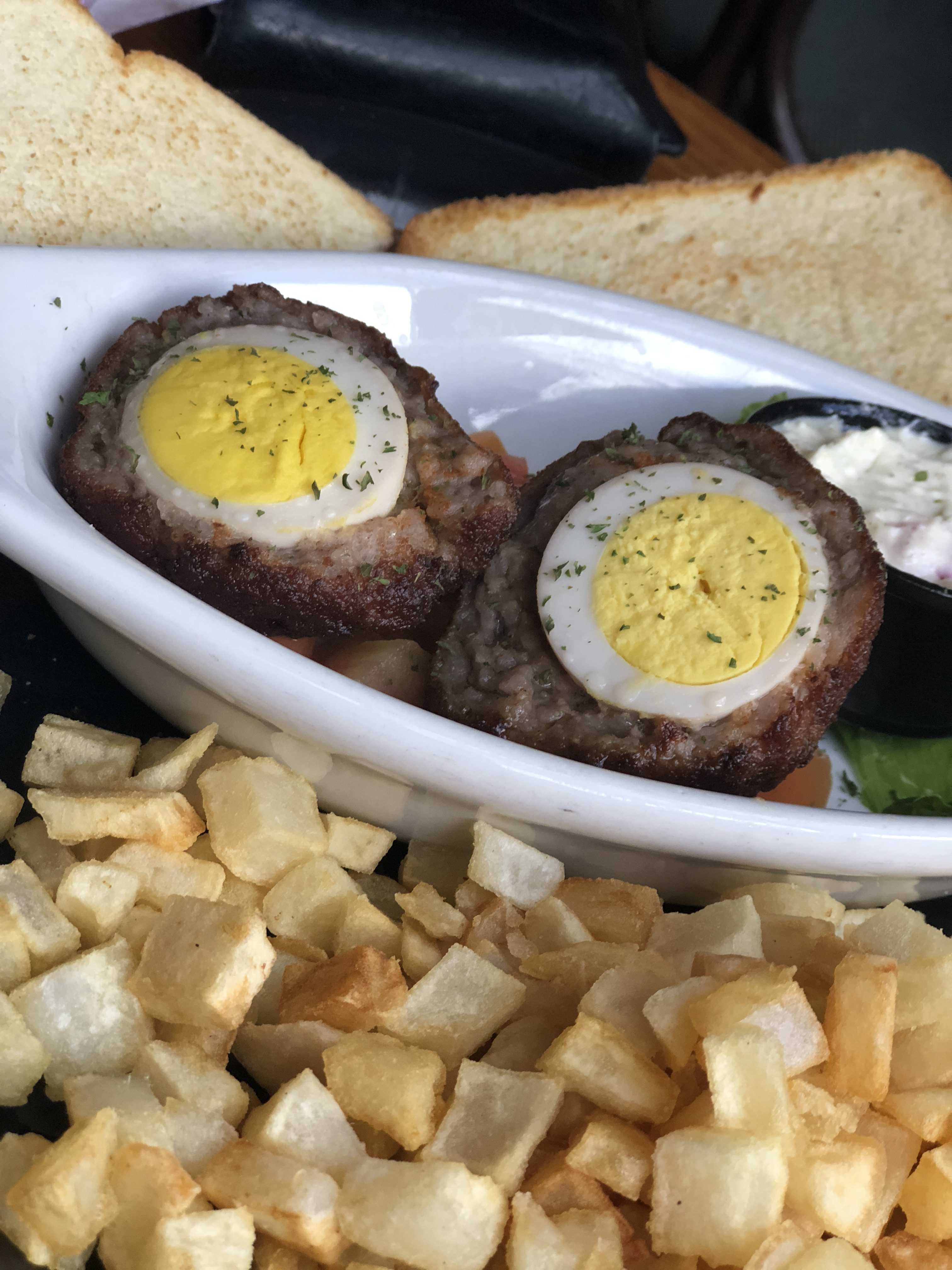 If you're looking for a brunch spot to kick your Sunday Funday off (or spend all afternoon at), where the servings are huge and the price is low – this is going to be one you'll want to add to the list.
Open 7 days a week from 11:00am until 2:30am
Kitchen Open 7 days a week from 11:00am until 1:45 am
Sunday Happy Hour 4:00pm until 7:00pm
Happy Hour Monday – Friday 4:00pm until 7:00pm