There's something exciting about packing a bag with just the necessities and taking a road trip to explore another town other than your own – stepping back from the busyness of your day-to-day life and just enjoying your signifcant other, right? For us, Vineyard Woods was the perfect spot to do just that. We unplugged and enjoyed the moment. Oh, and  LOTS of WINE.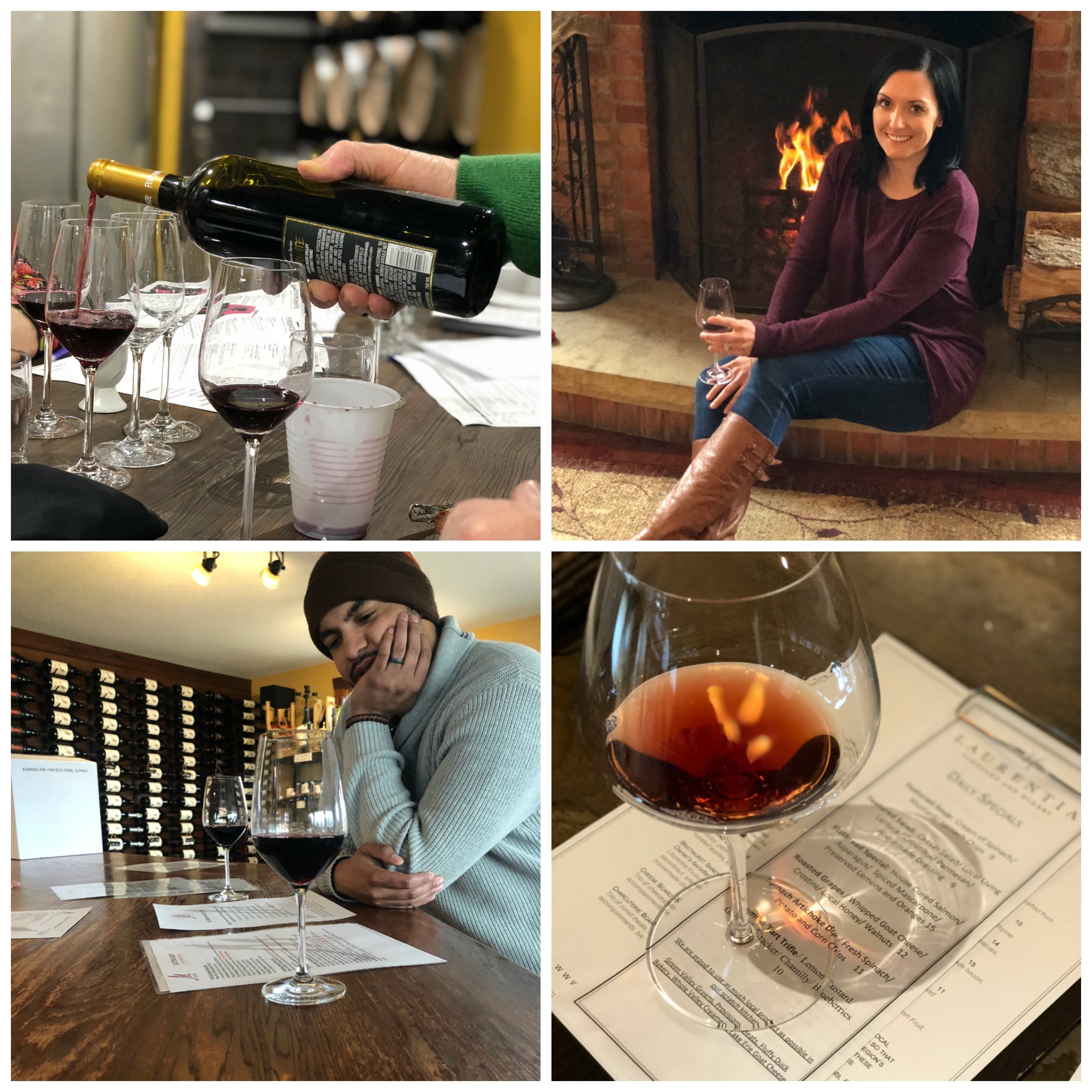 Vineyard Woods is located in the beautiful wine country of Ashtabula County. Their cabins and villa offer the harmony of nature, the peace of solitude, and the simple joys of the Earth's beauty (In both nature and WINE…lots of wine. Did I already mention that ?). I had no idea that we had such a wonderful wine country just two and a half hours north of Columbus. In fact, did you know Ohio is one of the top 10 wine-producing states with more than 1.1 million gallons produced every year!
Formed thousands of years ago when glaciers carved out the Great Lakes and deposited a ridge of fertile soil ideal for cultivation of vineyards, the Grand River Valley benefits from a climate moderated by the thermal effects of Lake Erie to the North. The Valley's contours promote the effective circulation of warmer air, reducing the threat of frost in the spring and extending the growing season so the grapes are able to ripen to perfection.  This micro-climate characterized by warm, sunny days and cool nights, make it one of the best viticultural areas to be found, and also one of the smallest in Ohio.  These gentle slopes also help carry the rainwater away from the vine roots, preserving the concentration of flavor, sugar and other quality attributes.-Vineyard Woods Website
Lucky for my husband and I, Vineyard Woods is located within 8 miles of 15 of these wineries – making it the perfect place to explore this beautiful part of Ohio unknown to us.
Growing up less than 20 miles from what is now Vineyard Woods, we dreamed of coming back and opening a secluded getaway in the area.  We wanted others to experience what we already knew, this area is a hidden gem.  After many years of looking for the perfect property in the Grand River Valley wine region, we found exactly what we were looking for in Harpersfield, Ohio amongst the region's wineries.  First you drive through a 10 acre vineyard comprised of Chardonnay, Pinot Gris, Pinot Noir, and Gerwurztraminer vines to arrive at 16 acres of rolling secluded woods where we've built a storybook cottage and a multi-suite villa overlooking beautiful vineyard land.  We are excited to share this new journey in our lives with you as we expand and become the area's premier getaway destination. - Scott and Katie Runyan (Owners of Vineyard Woods)
This might make me sound anti-social, but, one of my least favorite parts of travel is the checking in part. I know, I know. Rude, right? One of my favorite things about Vineyard Woods is the privacy and laid-back vibe. When you arrive, you park on a gravel road, walk up to your villa or cabin and entire the code Scott has previously emailed you. You don't have to make small talk or hope things are ready for you. Just type it in and walk in – starting the weekend off relaxed!
"This 600-square foot private suite is located on the second floor of our Vineyard Villa. Pinot Gris is one of the varietals you'll pass as you drive through our vineyard on your way to the Vineyard Villa. With large windows in the living room, you'll have have views of both the vineyards of the Grand River Valley wine region and woods on our property. It includes an in-suite bathroom with tile shower, kitchenette with refrigerator, and a wall mounted LED fireplace in the bedroom. You can relax inside or out, with an elevated deck off the living room."
I wish I was able to wake up everyday and look out to a vineyard. The dream, right? Keep in mind, we visited on a  cold April day. This picture does not show the true beauty of the vines. I can't wait to get back closer towards the end of summer and see how the vines have transformed.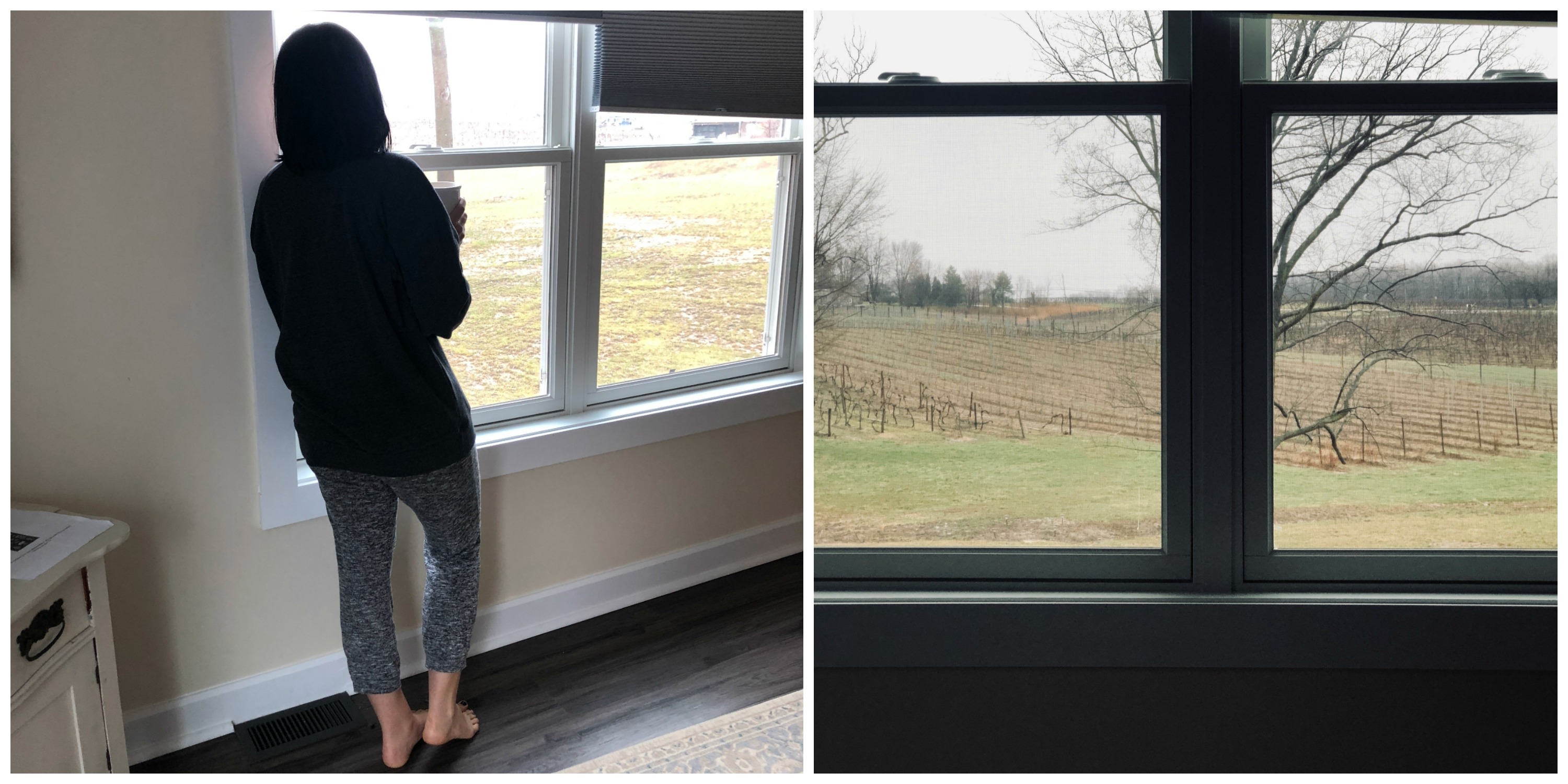 As I mentioned, each suite has it's own private deck, perfect for your morning coffee or late night glass of wine. It was a bit cold to enjoy, but, seeing this picture on their website, well, I feel instantly relaxed.
Like I said, perfect spot for your morning coffee. Fun fact: Stephen taught me how to use a coffee pot while we were there. I had never made mine own coffee because I really didn't start drinking it until a year ago. Plus, I am spoiled by all of the wonderful  coffee shops in Columbus!
Having our own deck was wonderful, however, if you come with a group or maybe you wanted to meet a few other people staying on the property – they have a great fire pit set-up. Plus, a walking path that gives you a glimpse into how beautiful their property truly is.

Before we checked out, we met up with the owners and took a walk around the property via the walking path that was actually carved out by Katie's dad. On our walk, we got to peek into their future plans, which includes the construction of two more cottages – Creekside and Magnolia. Simply beautiful. You can pre-book both the Creekside and Magnolia cottage here.
One last bit of information if you are a wine lover. On top of wonderful accommodations, they have created a very unique experience called "Rent-a-Row." Basically, you get the chance to "own a vineyard" for a year. During your stay, you will pick the grapes to make your wine. Throughout the year, you get to follow the transformation of the vines as the year progresses via blog updates and pictures. Once the grapes are ripe, you have the opportunity to participate in harvest. With each package, you receive a membership to North Coast Wine Club, where you can witness (and help) your Chardonnay and Pinot Noir transform into fine wine!  Varietals included for 2018 are Chardonnay and Pinot Noir, farmed professionally by M Cellars vineyard management.
If you are looking for a weekend away with your significant other, this is the place you want to stay. Not far from Columbus and filled with delicious wine and a beautiful landscape. Yes, if you look up places to stay in Geneva, you will find a beautiful lodge on the lake – however, the location and amenities at Vineyard Woods are what get me. They are located right in the mix of the wineries, you get the feel of a cabin in Hocking Hills with the peace and quiet, your own space and luxury amenities. They make everything easy for you. The focus is on you and making sure you enjoy (and make the most of) your time spent with them. We had a WONDERFUL time and can't wait to get back.
Wine + Relaxation. That's a no brainer!
---
No doubt, visiting wineries will be at the top of your list of things to do during your getaway weekend staying at Vineyard Woods. I am working on a  re-cap of my favorites, but, until then – check out there list of wineries to visit. They even offer a daily shuttle to three local wineries in the afternoon – taking all the planning out of it!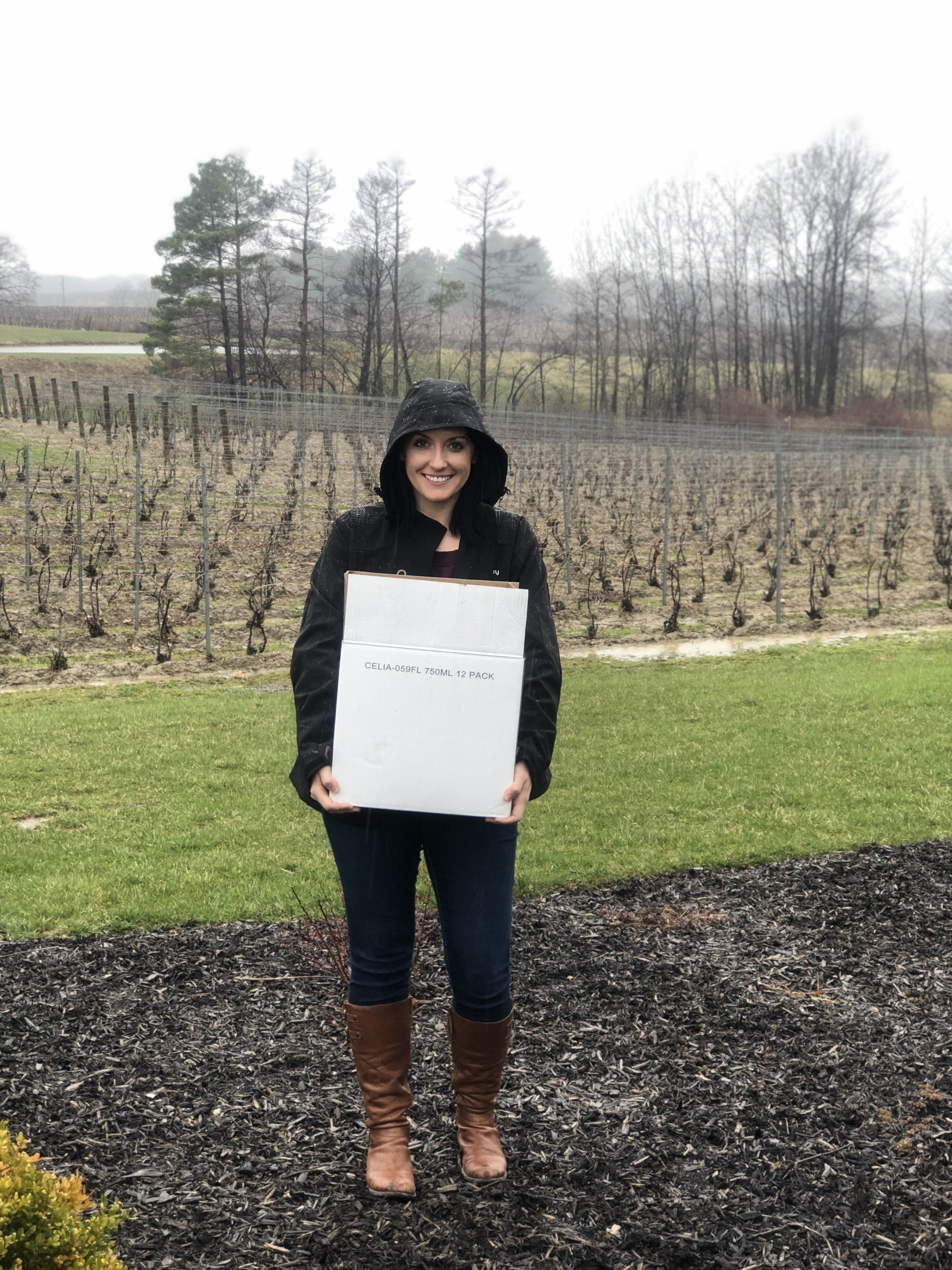 ---
740 OH-534, Geneva, OH 44041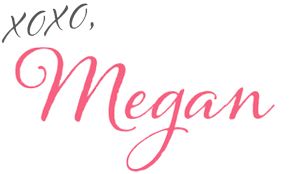 VSaveSave
SaveSave
SaveSave
SaveSaveSaveSave
SaveSave
SaveSaveSaveSaveSaveSave
SaveSave
SaveSave
SaveSave
SaveSave
SaveSave
SaveSaveSaveSave
SaveSave
SaveSaveSaveSave
SaveSave
SaveSaveSaveSave
SaveSave
SaveSaveSaveSave
SaveSaveSaveSave
SaveSave
SaveSave
SaveSave
SaveSave
SaveSaveSaveSave
SaveSave
SaveSave
SaveSave
SaveSave
SaveSave