One of my favorite memories of the holidays growing up is the moment I would receive my advent calendar filled with little chocolates. I'm still not sure the 'official' way you're supposed to eat the chocolate. If you start at 24 and go down to 1 or you start at 1 and go to 24. Do you eat them in the morning? Afternoon? Dinner? No idea. All I know is, I was the kid who pretty much ate them all the first week and closed the little boxes, hoping my parents didn't notice. I'm not sure what it was, but, those chocolates were quite delicious.
While I hope that my parents still buy me one at the age of 32, I think I might be putting in a  request for a different type of advent calendar. From gourmet chocolates to craft beer to  luxury candles, there is such a wide variety of calendars to fit any lifestyle perfectly and I want them all!
I'm sure you've heard about it and maybe we're too late, but, Aldi has a festive wine advent calendar – filled with 24 windows of wine joy! The calendar costs $70 and comes with 24 mini bottles of red, white, rosé, and sparkling wine, including red blend, Shiraz, Malbec, Pinot Grigio, and Sauvignon Blanc. Check your local Aldi here to see if they have it in stock! If not, I hear they're on eBay now.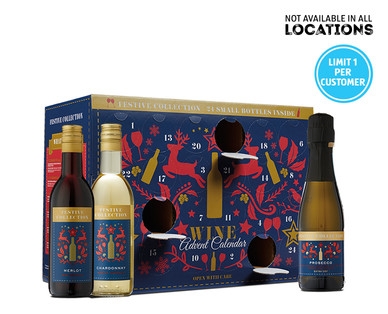 If you're into craft beer or have someone in your life who is, this is perfect. While it doesn't include 24 different beers, it does include 12 of the highest rated craft beers of 2018. The recipient gets to individually uncover each one of them. It also includes a stainless steel bottle opener, beer holder and coaster of your choice and a card complete with your personal gift message. You can order it here for $89.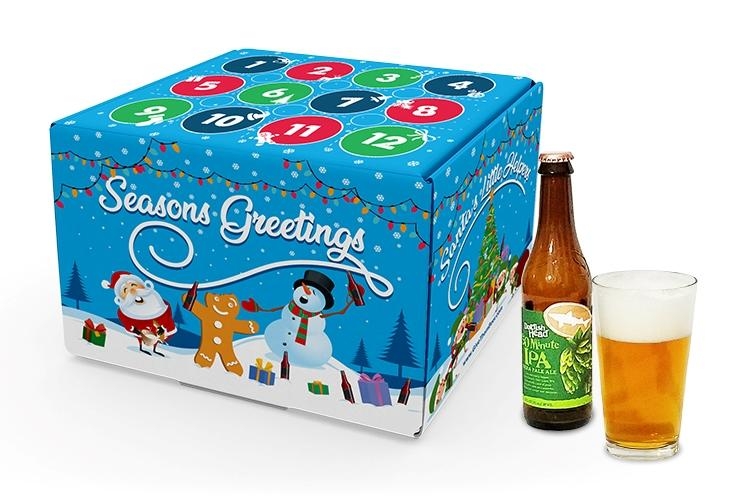 This calendar is quite charming to look at, making me wish I was a tea lover. Luckily, I have many people in my life who love tea and will be happy to receive this. It is packed with throwback faves, web exclusives, bestselling blends, sneak peeks of new teas and an exclusive Perfect Spoon! Bonus, each box doubles as an ornament and holds two portions of tea to sip and share. You can pick it up at David's Tea for $49.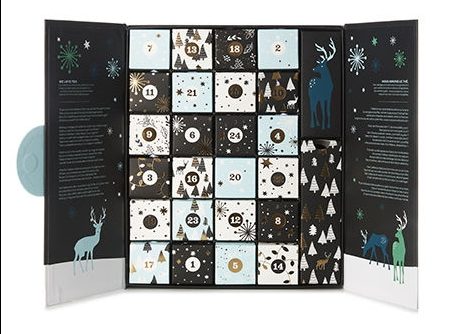 This is the perfect calendar for anyone in your life. Well, maybe not your lactose intolerant friend, maybe stick with the wine calendar for them. The cheese advent calendar includes 24 imported mini cheeses, including cheddar, Gouda, and Edam. You can pick it up from Aldi for $13. The calendars won't be restocked once they're sold out, so make moves early if you want one!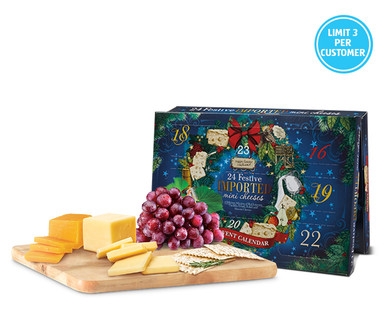 Who doesn't love chocolate? This calendar feels like the adult version of the one we had as kids grown-up. It includes an irresistible chocolate assortment of milk chocolates, dark chocolates, and white chocolates, including 9 pieces in fun, seasonal shapes —jolly Santa, wintry Penguin, and festive Snowman! You can pick it up from Godiva for $25.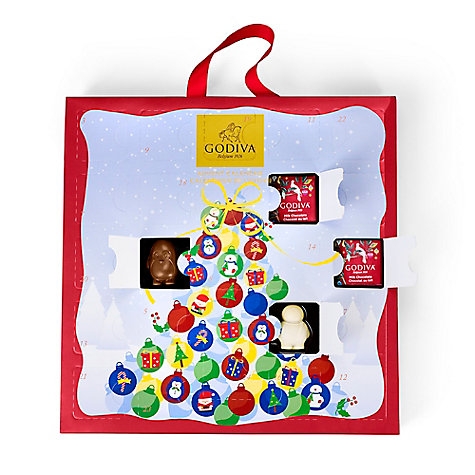 While this is one of the more expensive calendars, this would be one of my top picks. I absolutely love Lush. Everything they stand for, their products, their employees – everything. This is the ultimate calendar. With six fizzing bath bombs, four bountiful bubblers, three lovely scrubs, two luxurious bath melts, a duo of sensational soaps, a pair of soothing shower gels, a couple of rich body conditioners and one spectacular sparkle jar, this is a glorious gift that no one could forget, especially me. (Hint, Hint) You can pick it up from Lush for $199.99.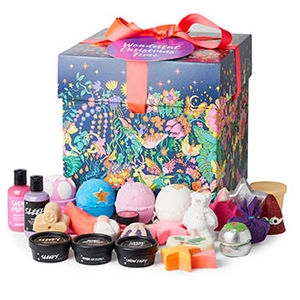 Depending on when you grew up, this not might scream "Nostalgic" to you, but, to me, it sure does! Hands down, I will forever think Lip Smacker is the best chapstick ever. Sure, it might not cure chapped lips and who knows what it is made out of, but, you can't deny they have the BEST flavors ever. You can pick this gem up at Target for $12. It includes Smacker's original & best flavored lip balm and lip pots for the sweetest 12 days of the year.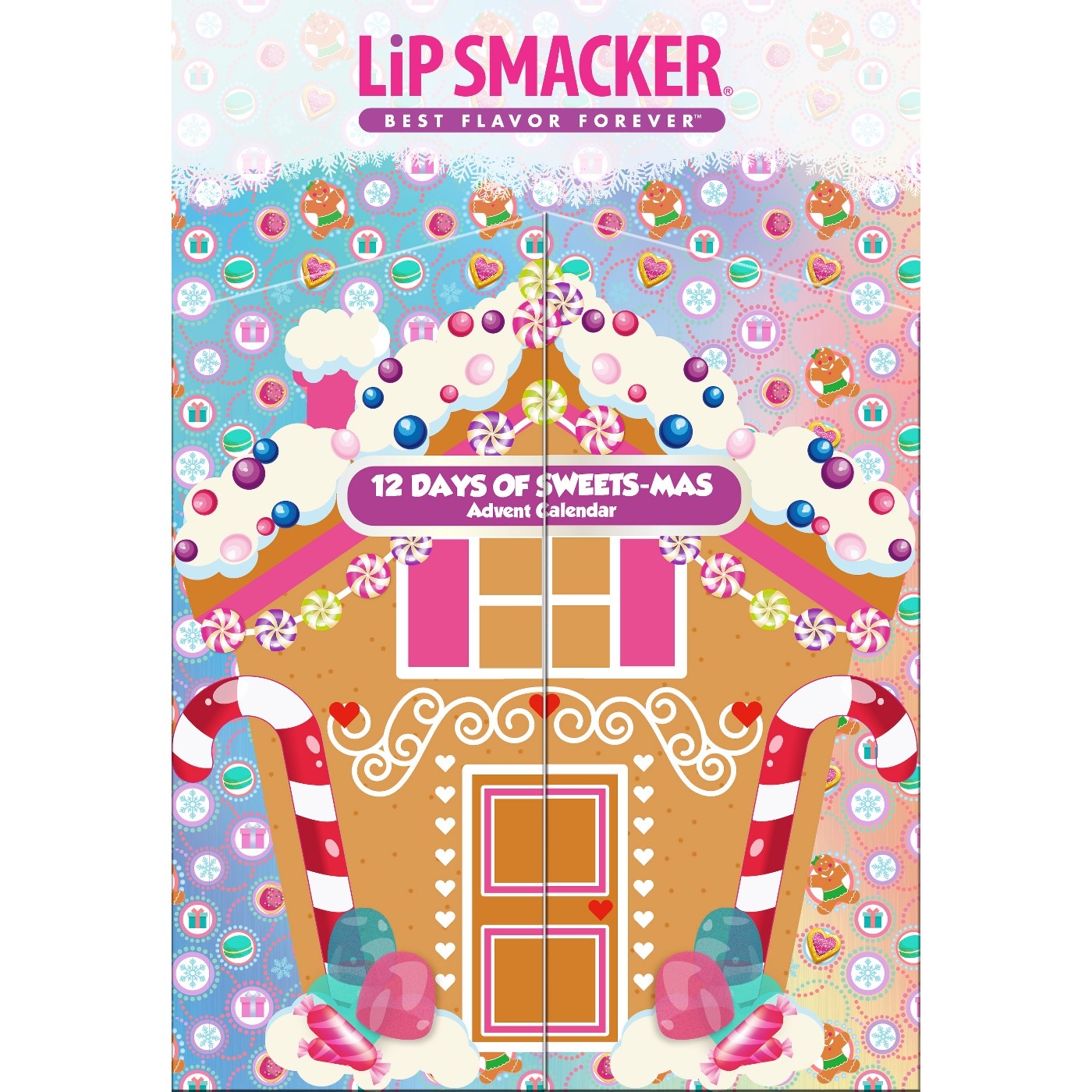 If you always wanted to subscribe to a monthly beauty box, but, never did in 2018 – this is your opportunity to make up for it. The QVC Beauty Christmas Advent Calendar is a 24-Piece collection featuring your favorite brands and products–everything from masks and mascara to cleansers and creams! Or maybe you have someone in your life who loves trying new products. This would be sure to put you at the top of their list! You an order it from QVC for $64.75. Includes free S&H + (if interested) 6 Easy Pays of $10.79. Bonus, If Sold Separately  the cost would be $282.26!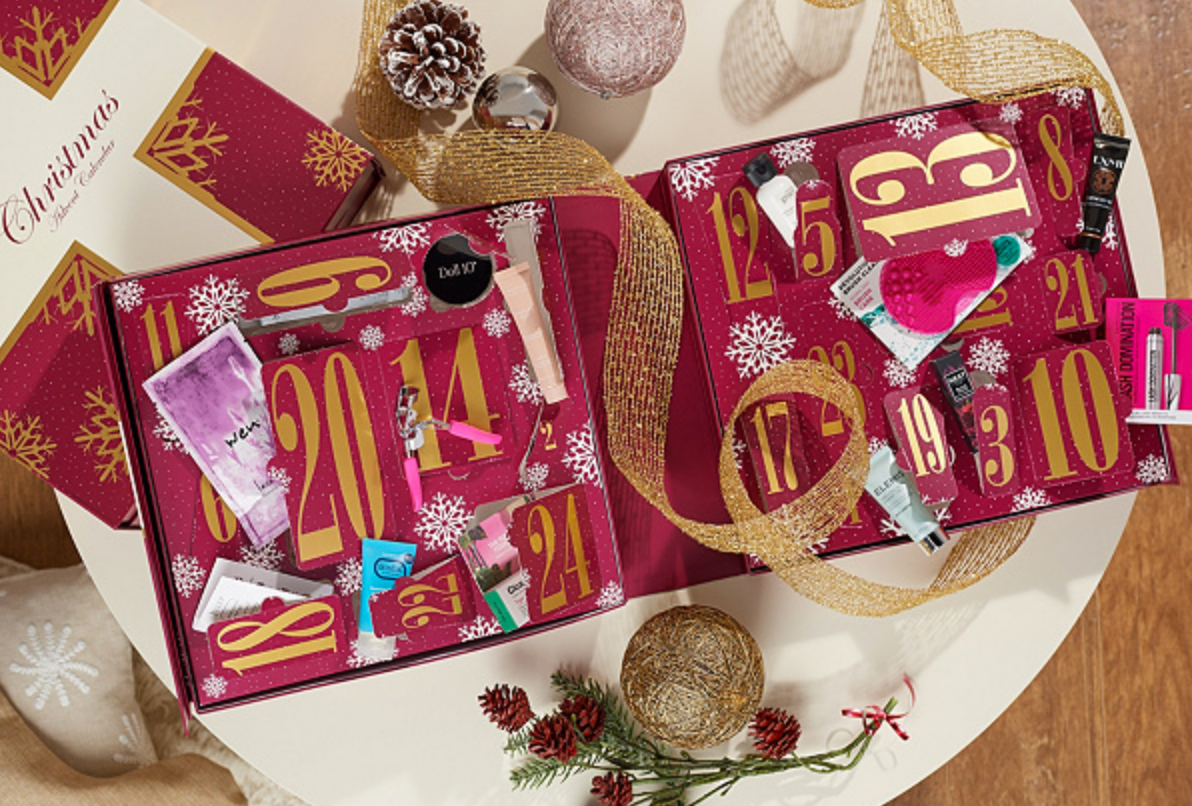 This is perfect for the lego loving kiddo (or adult) in your life! The LEGO City Children's Toy Set Advent Calendar provides 24 days of fun in prep for the holidays. Each day, you can open up a door on the set to find a new LEGO figurine!  From dogs to space shuttles, there's all kinds of toys to add to their collection. You can pick this up at Walmart for $21.97.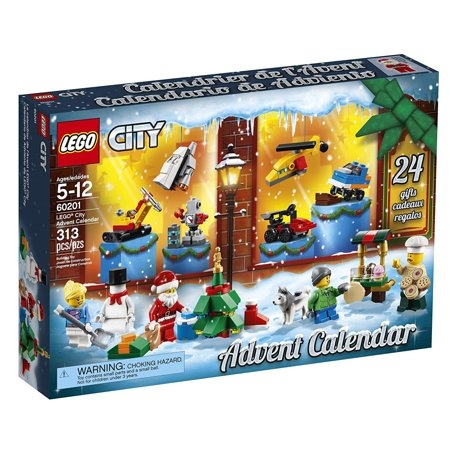 Or, if you're like me – you can hope your parents will still buy you the OG version you grew up with!
I think we normally picked them up at The Anderson's or some other grocery store? However, I found a set of 4 from World Market for $5.96. The Wawi Chocolate Advent Calendar Set is made of premium quality German chocolate and for that price, you might as well get two – one chocolate for the morning, one chocolate for the evening!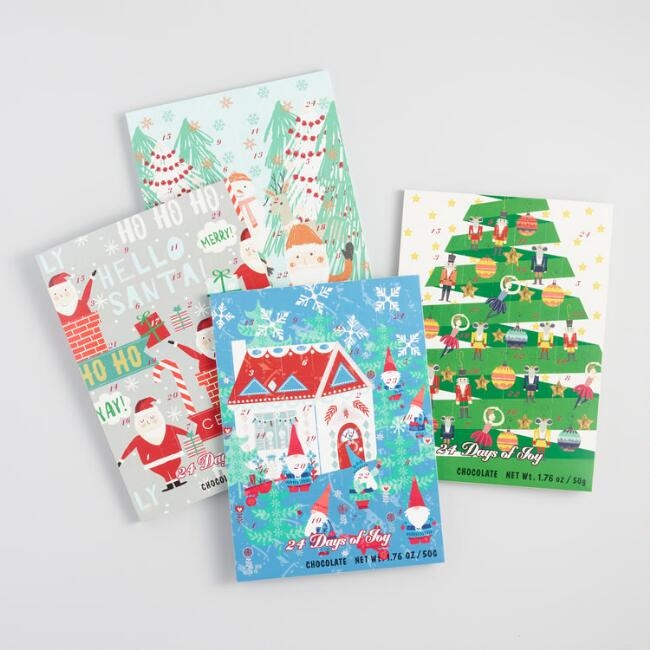 In case you don't want to shell at the money around the holidays for a fancy advent calendar, you should head right over to Pinterest. They have a TON of DIY ideas. One of my favorite ideas is wrapping 24 books and each night, you open one with your kiddo and read to them.